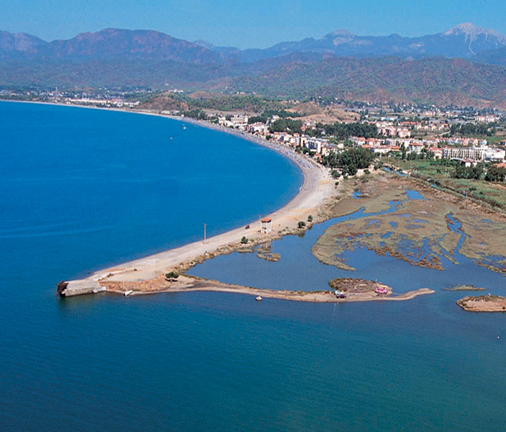 Calis is a sea side resort neighbouring the main town of Fethiye. It shares the same beautiful sea and mountain setting, creating beautiful views and stunning surroundings.
There are plenty restaurants in Calis and many of them provide guests with great views of the sunset over the sea, creating a perfect dining experience.

Calis villas are a great choice if you want to be close to the beach and have spectacular views. They are built with quality, and have a luxurious and modern design.