Esra Evi

MARKET 300 m

BEACH 100 m

BUS STOP 1.5 .km

RESTAURANT 500 m

NEAREST CENTER 1.5 .km

AIRPORT 130 km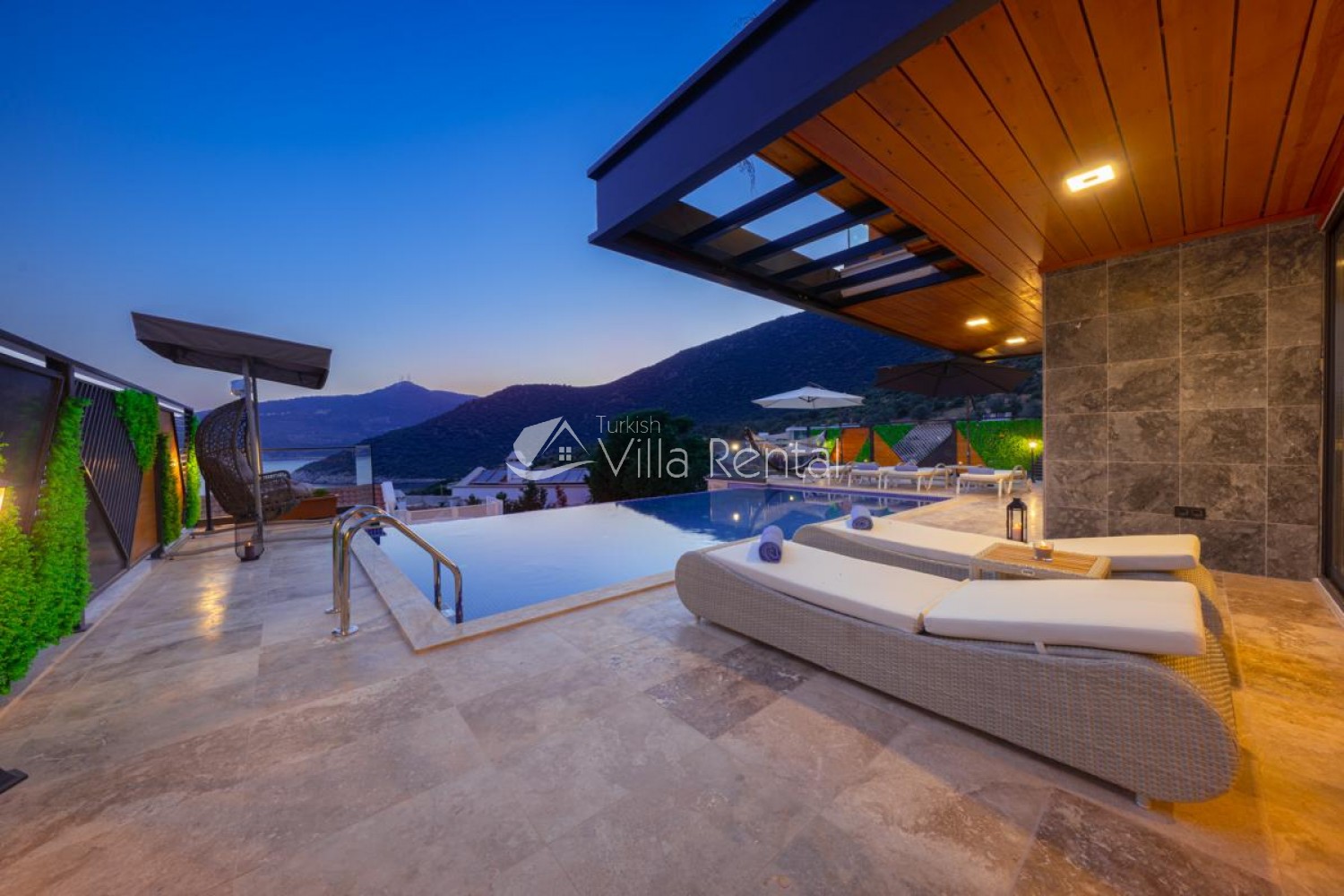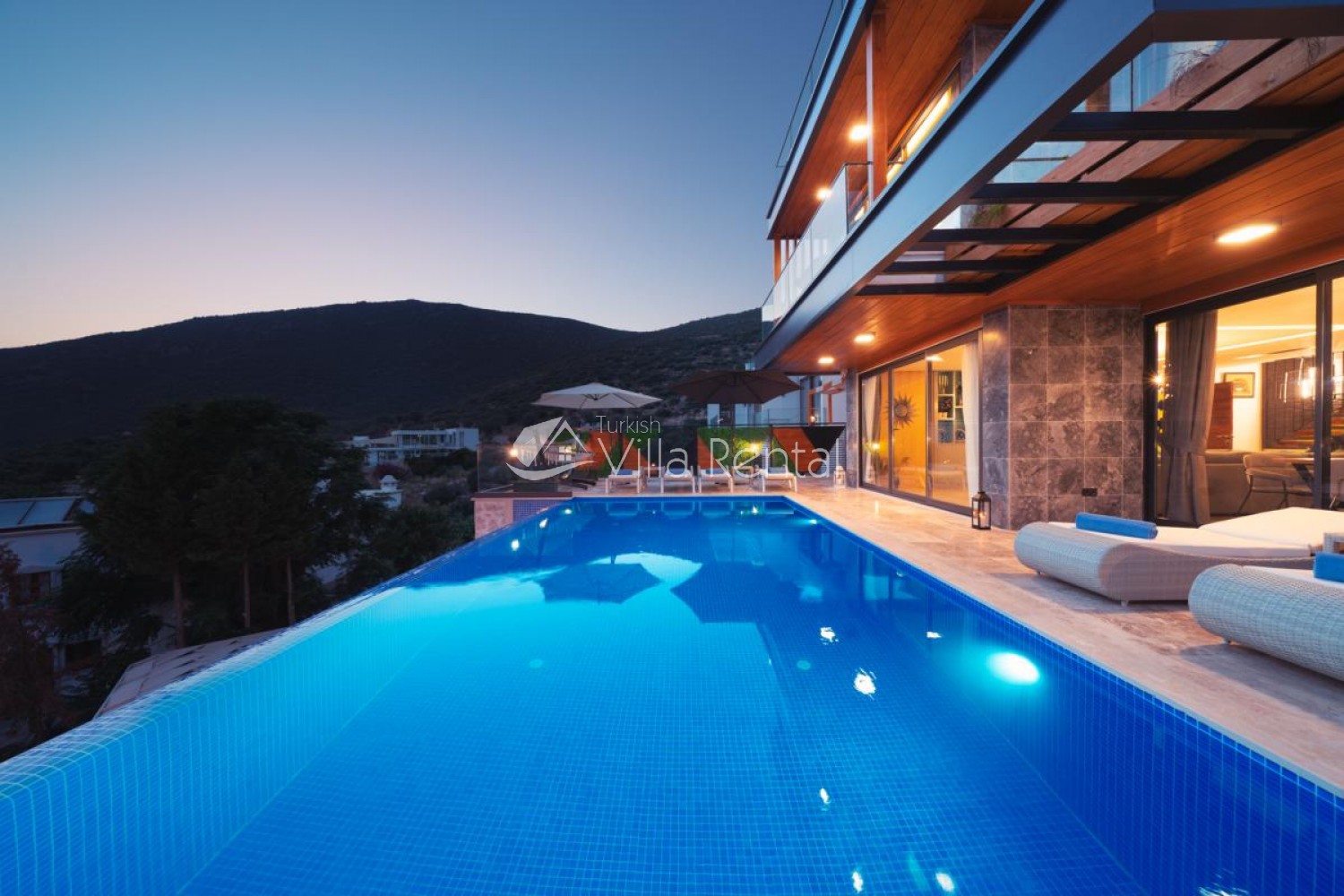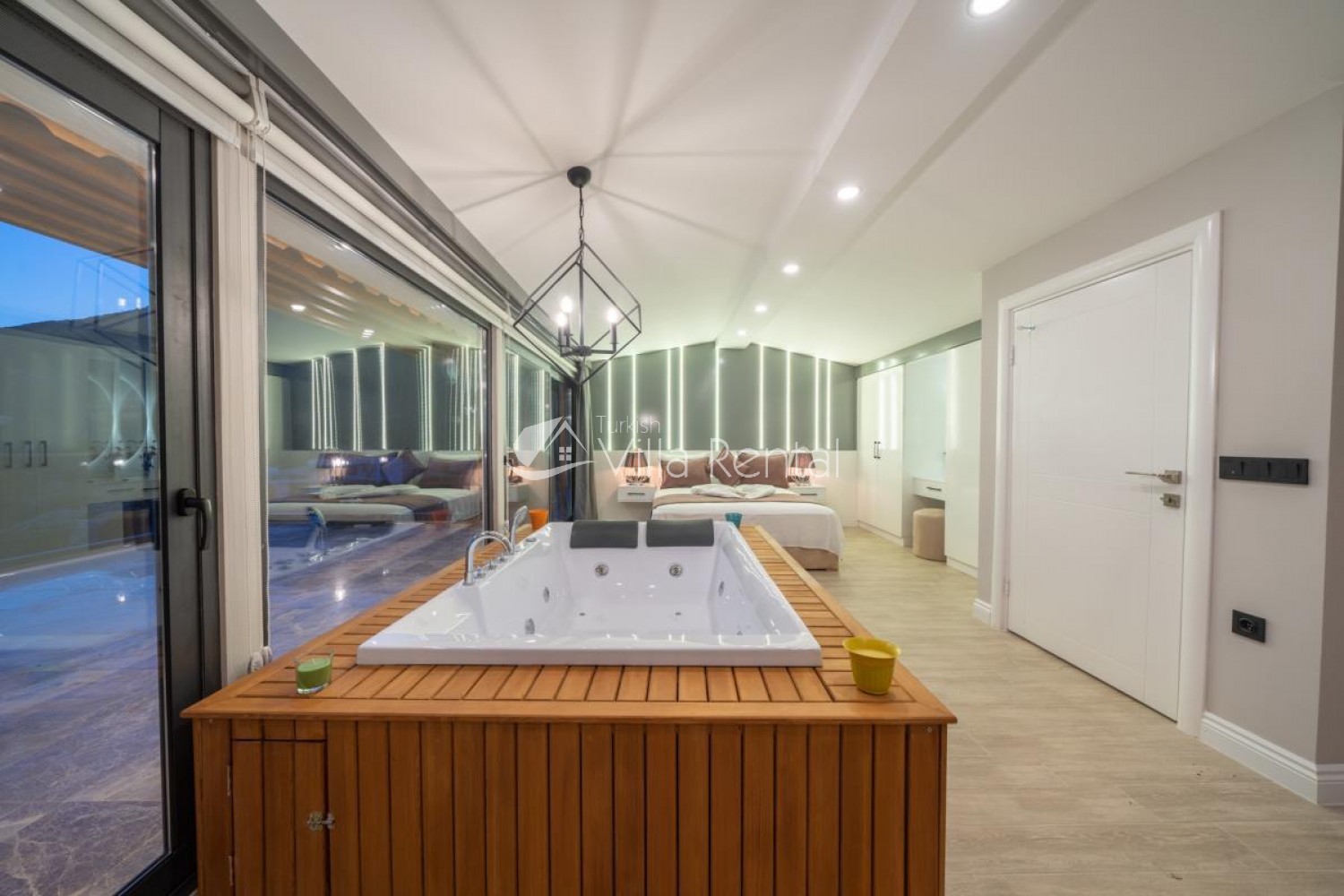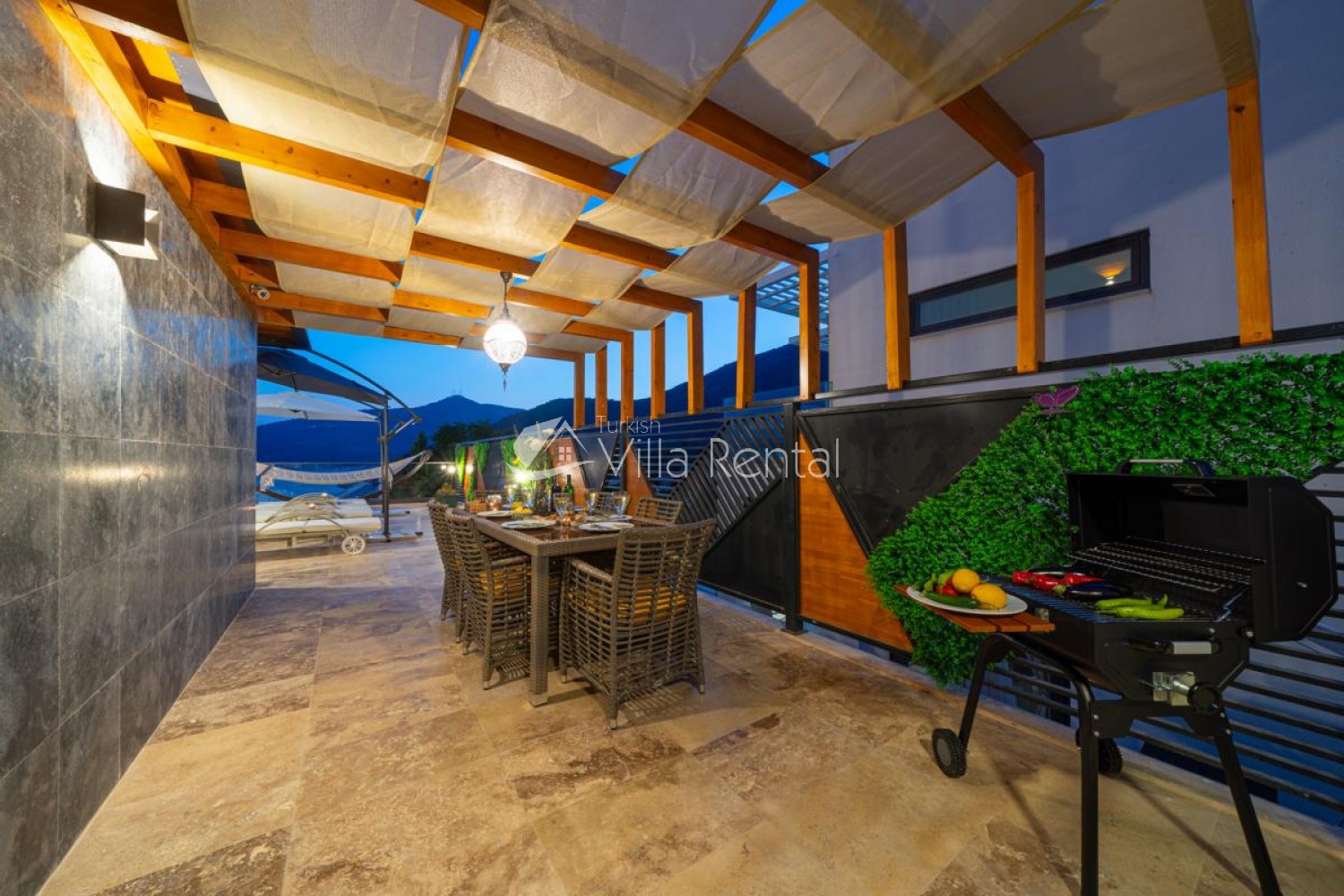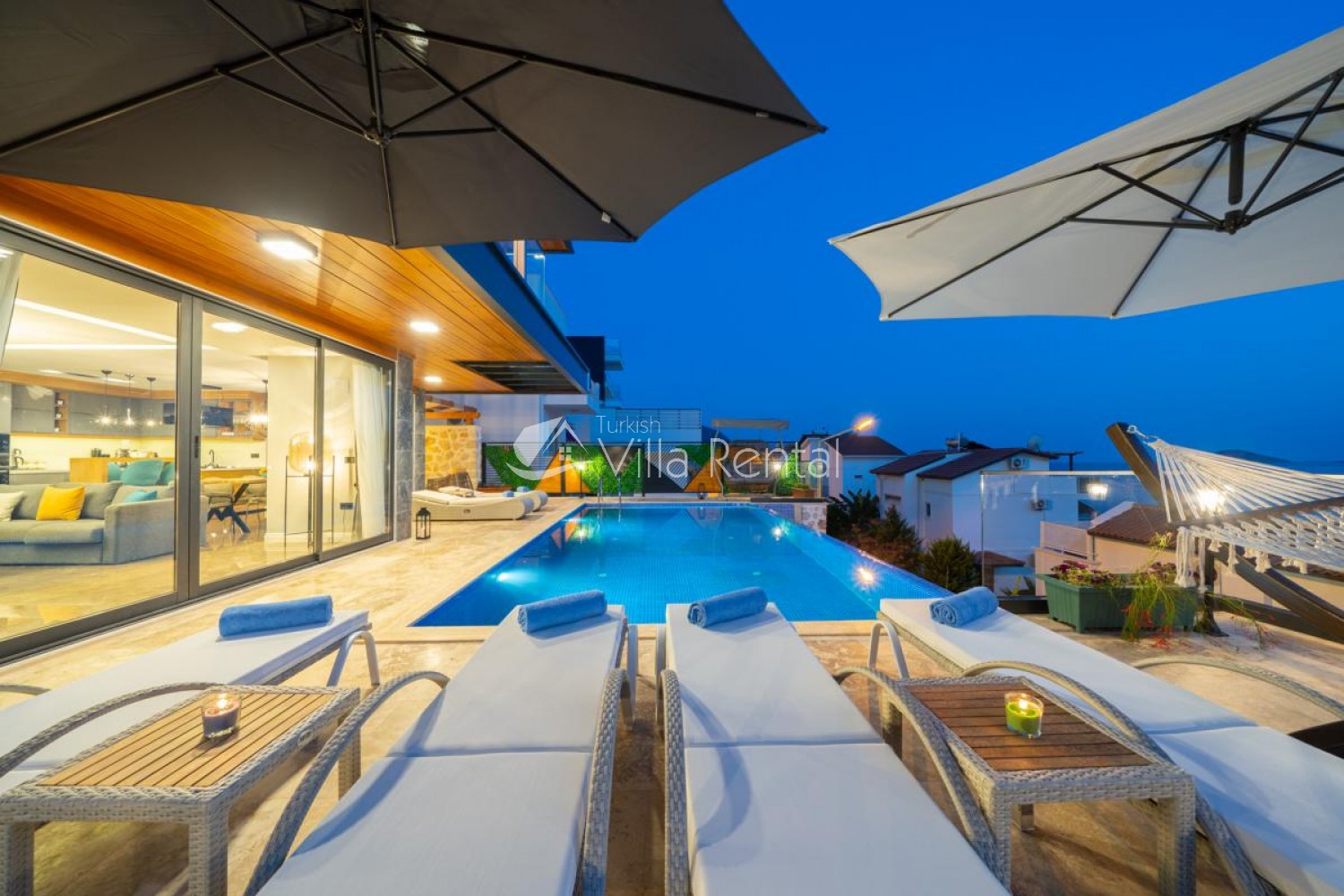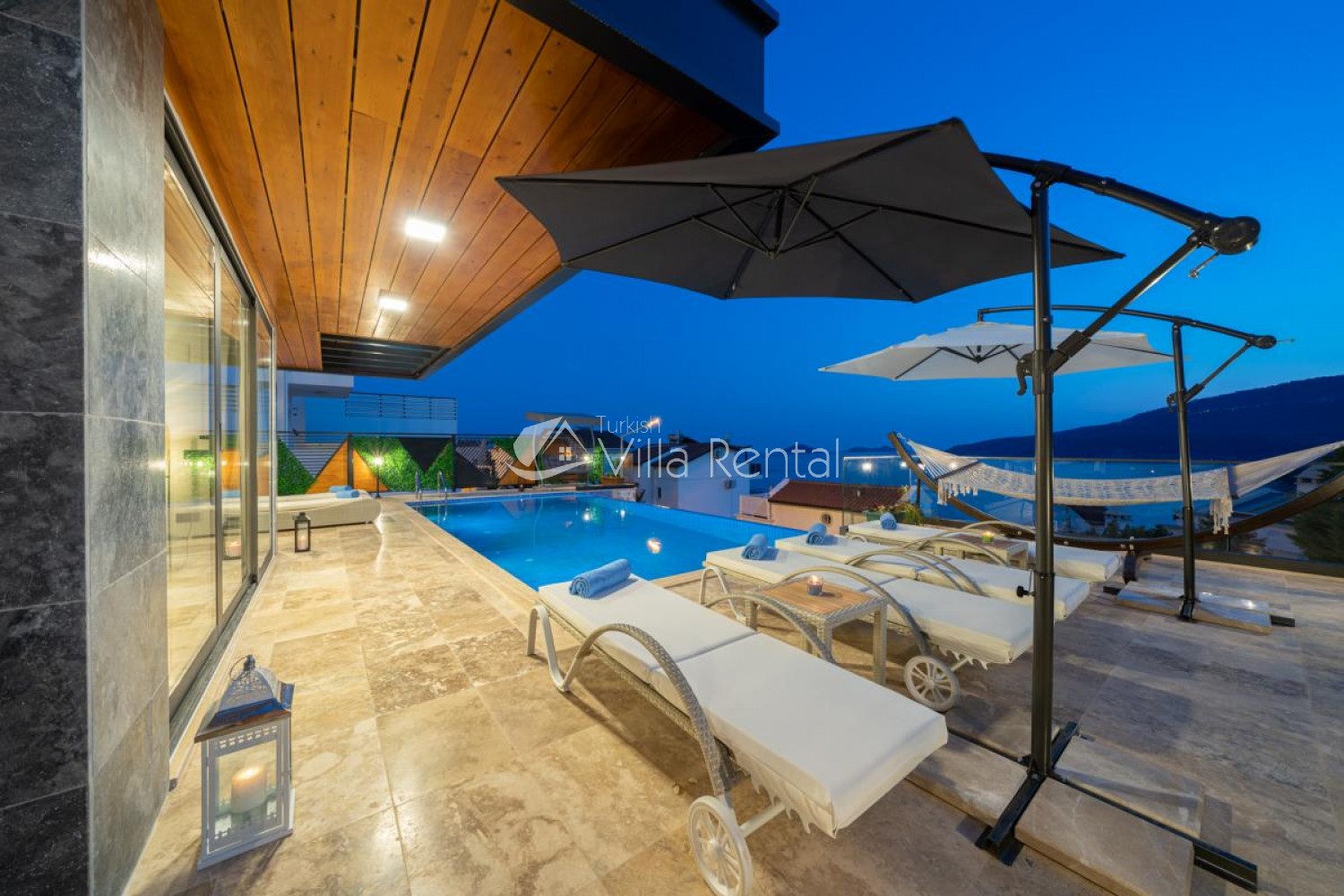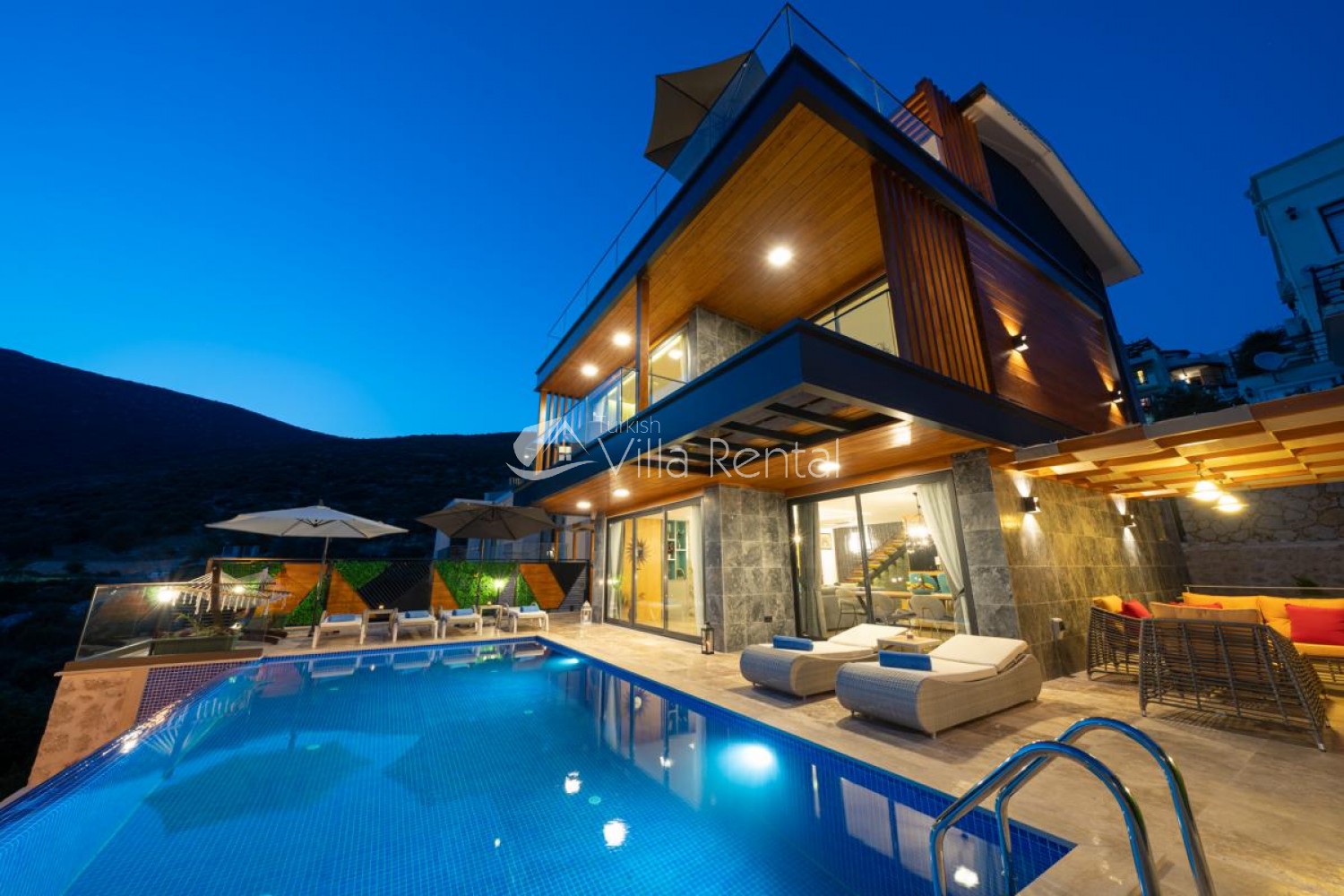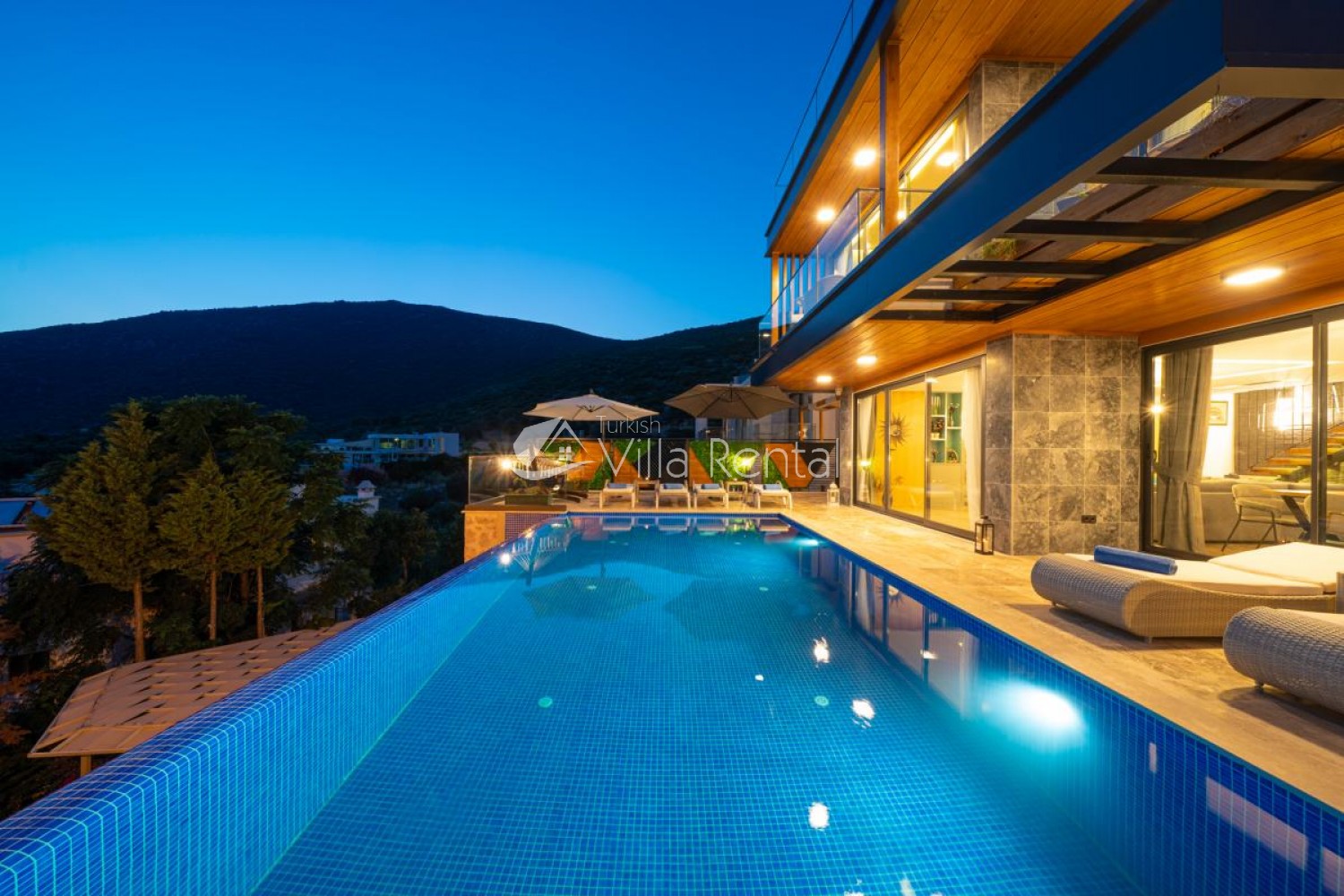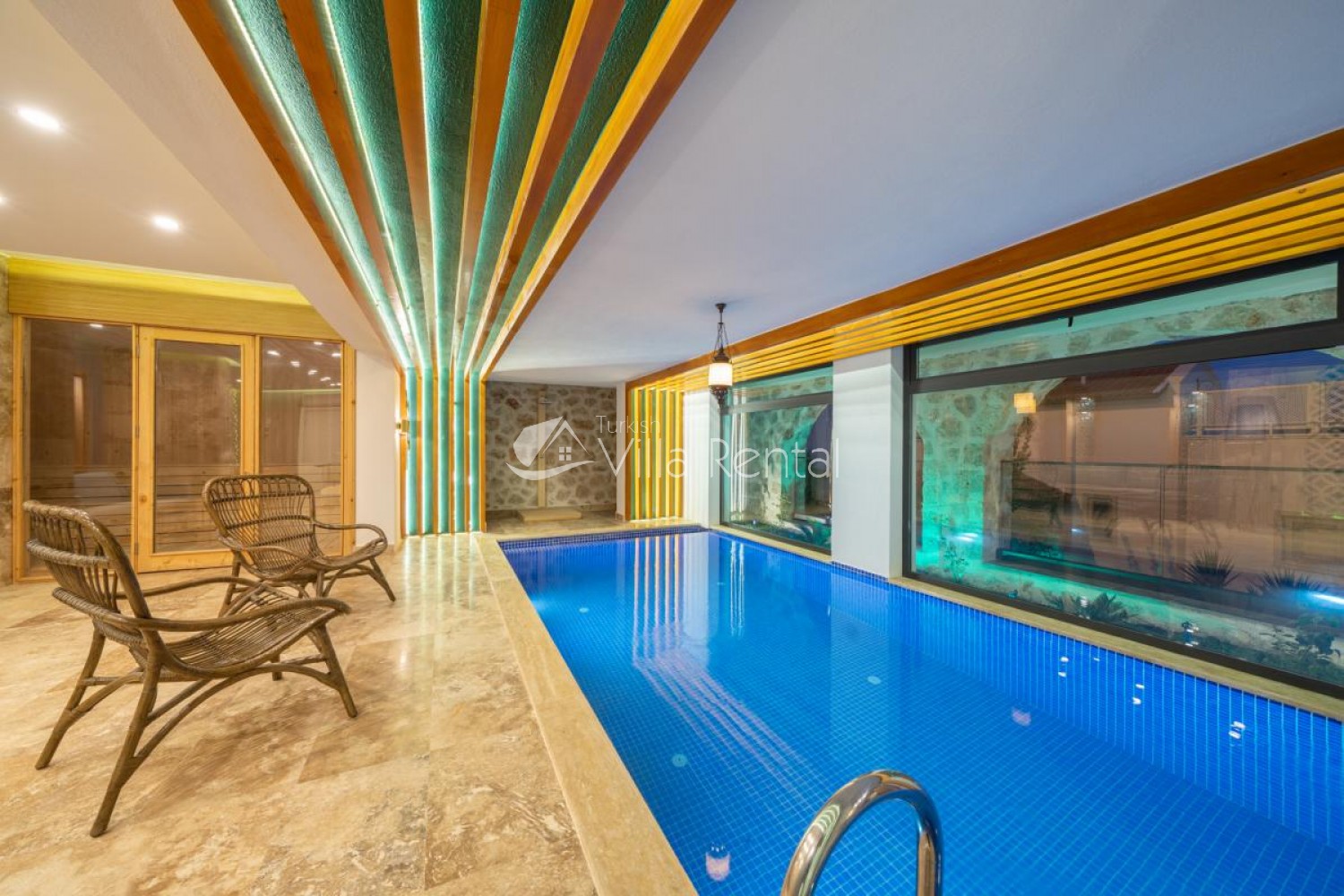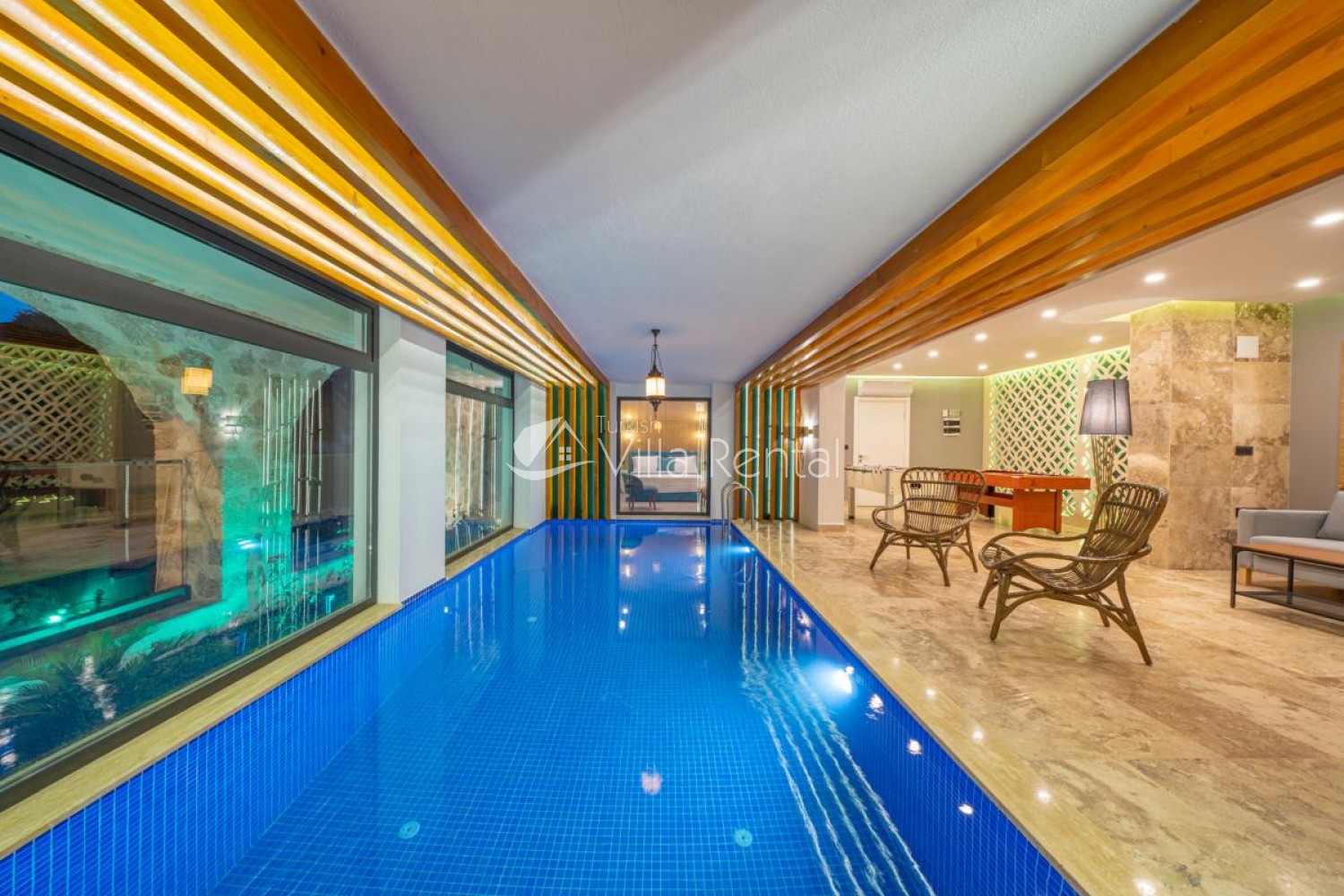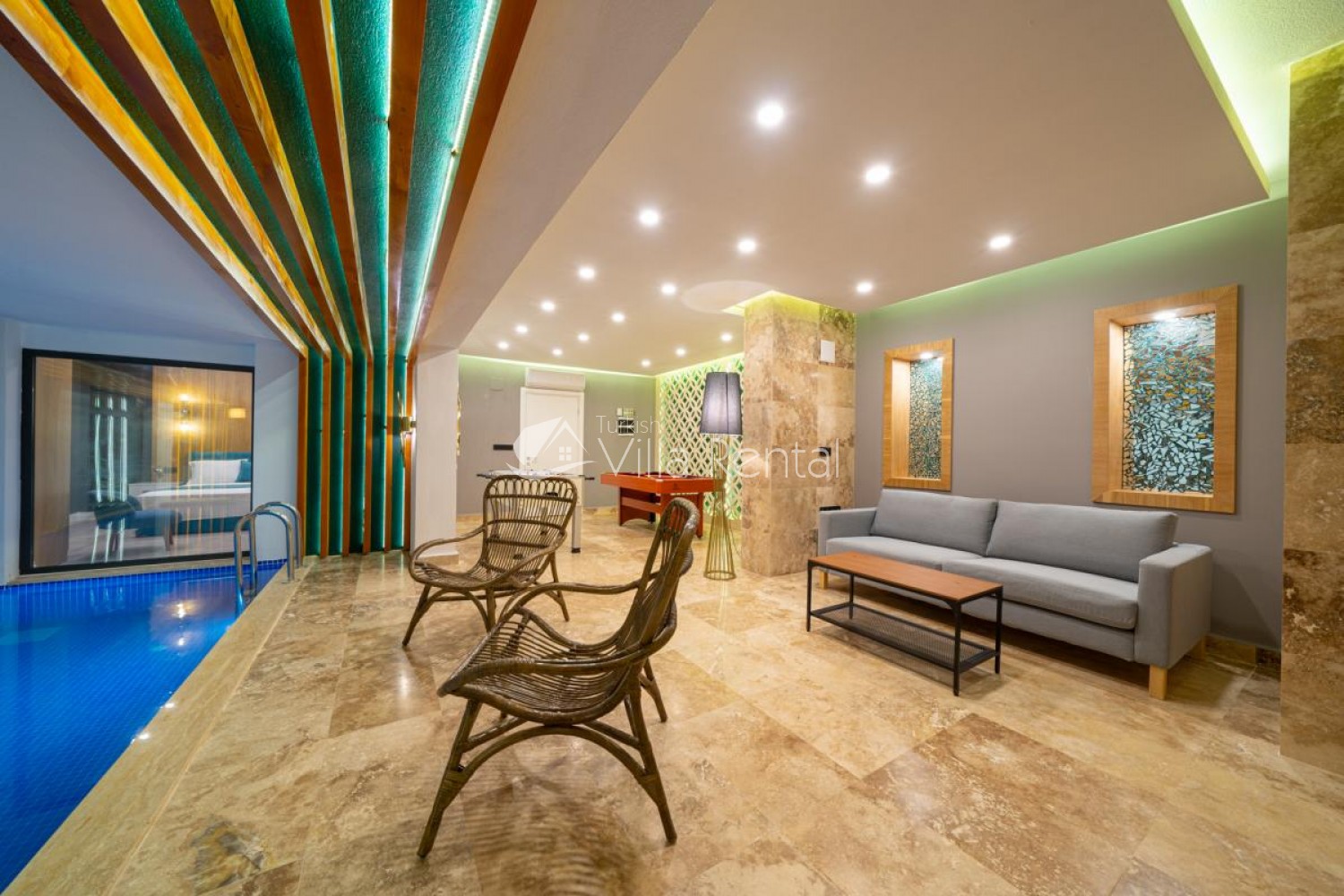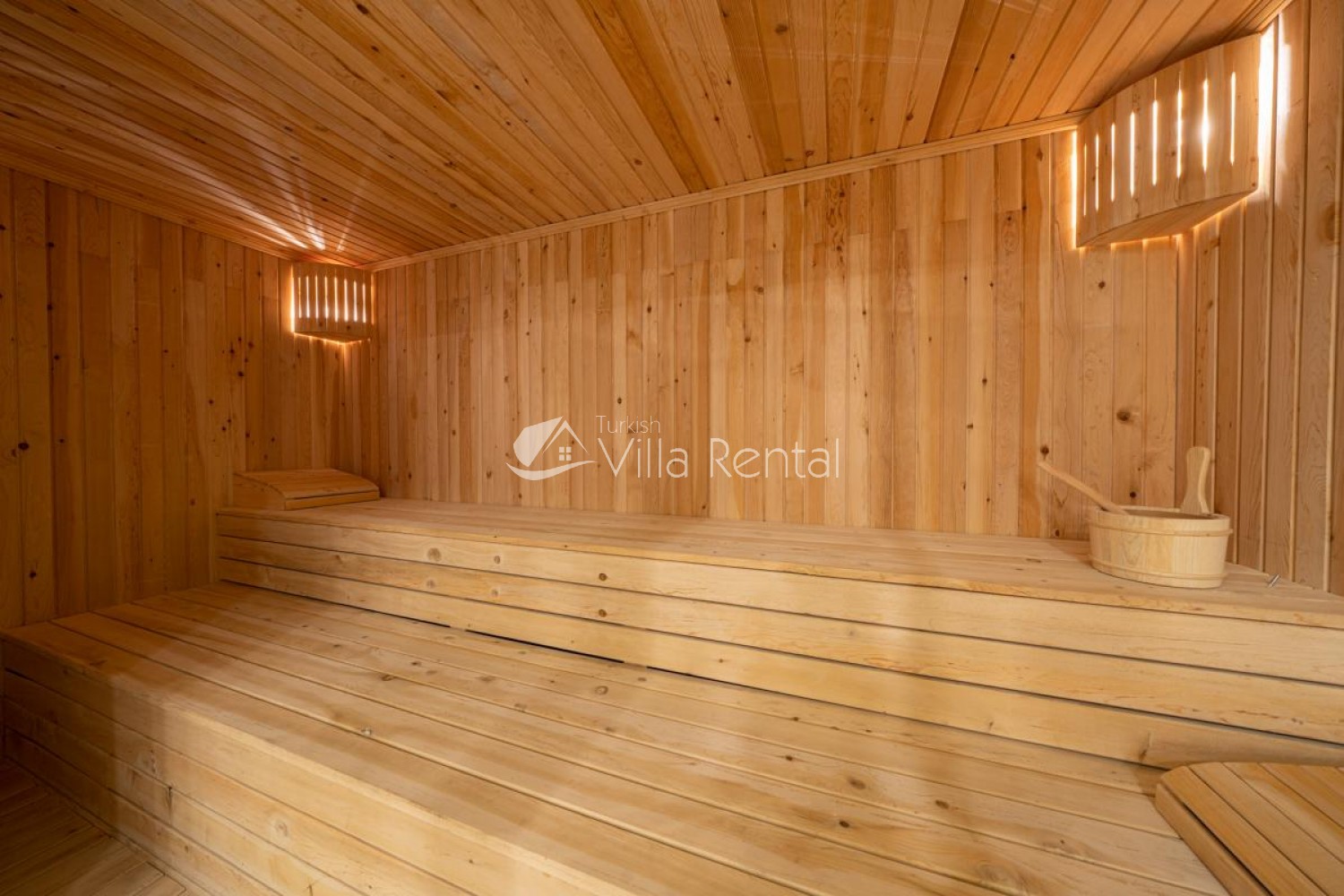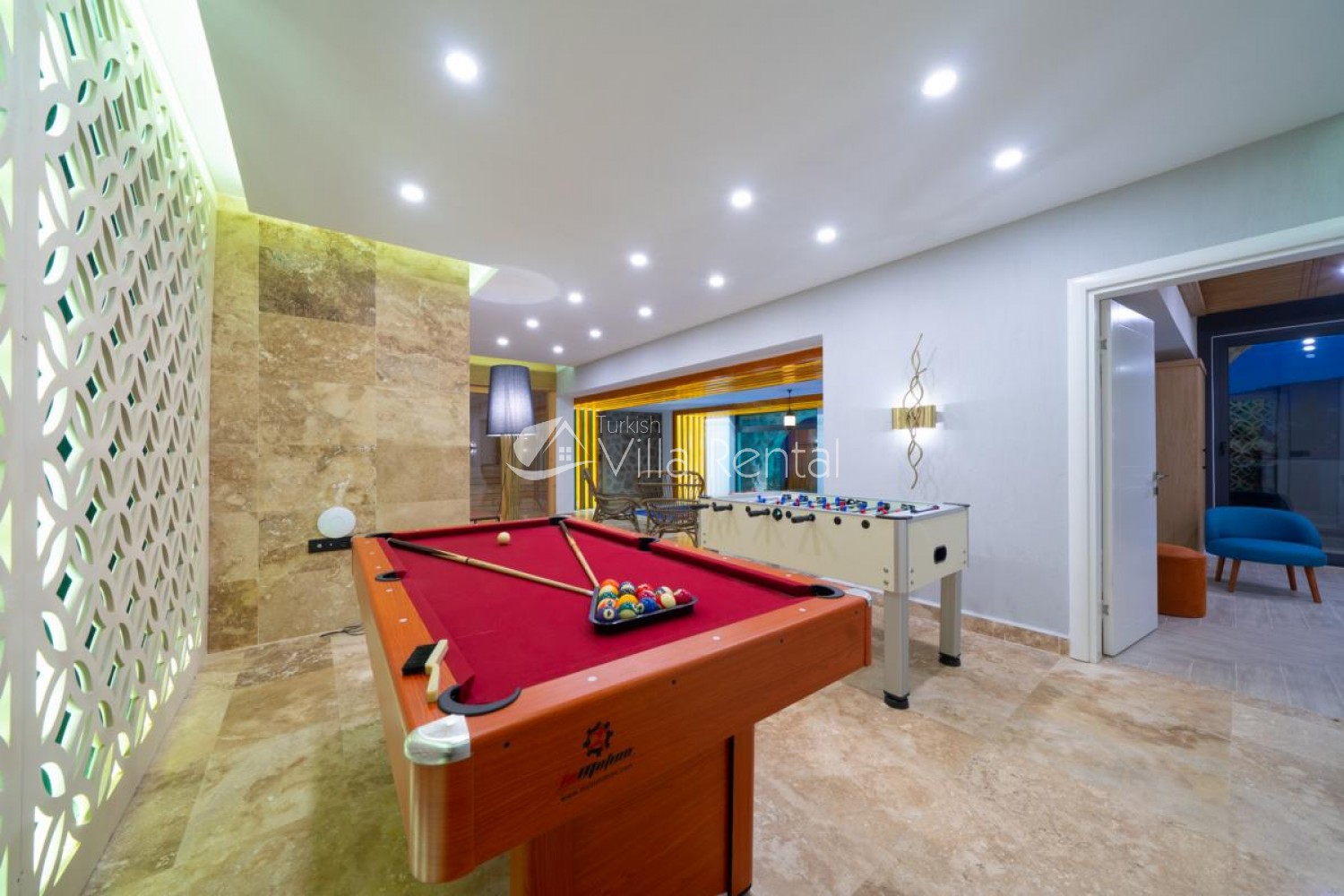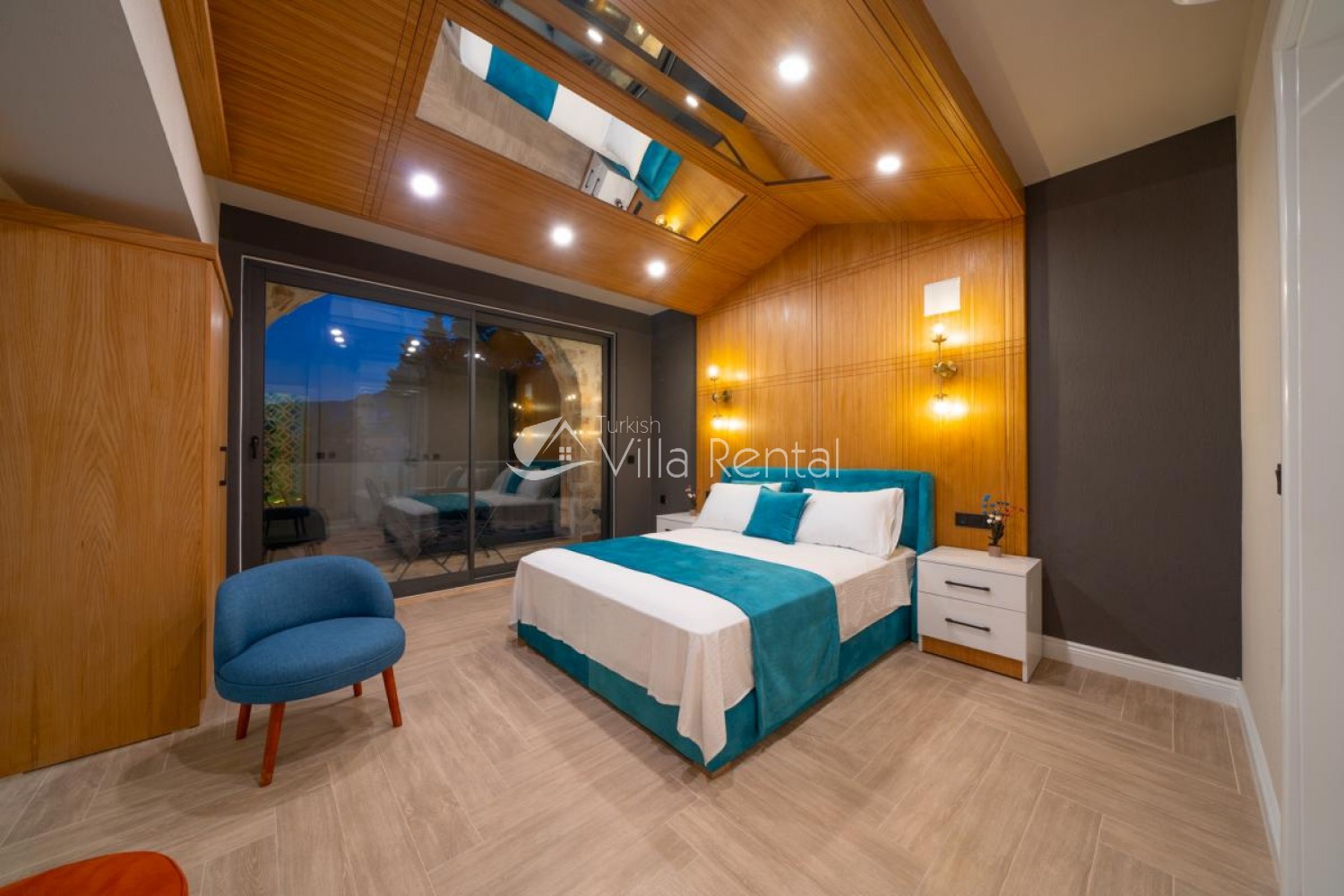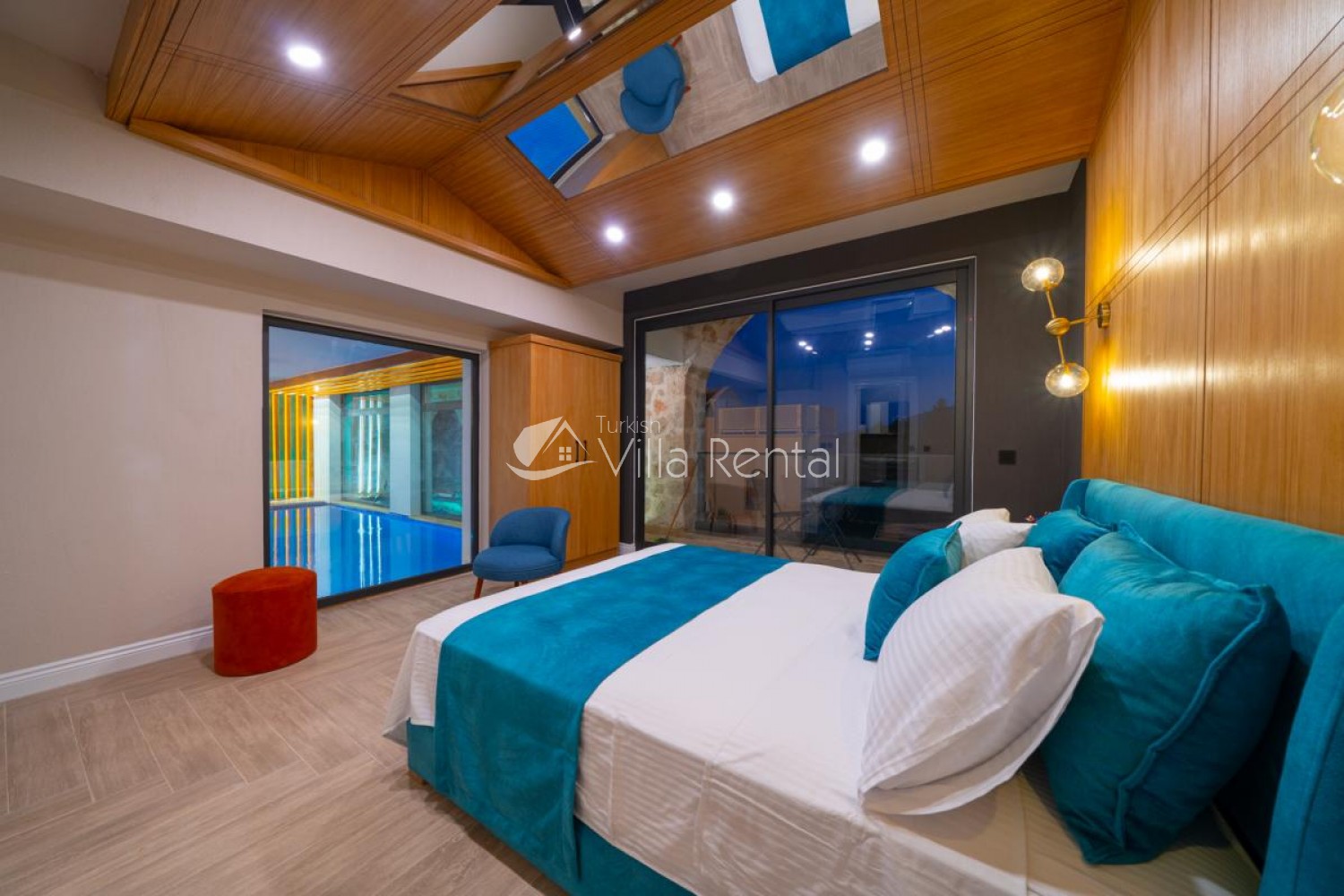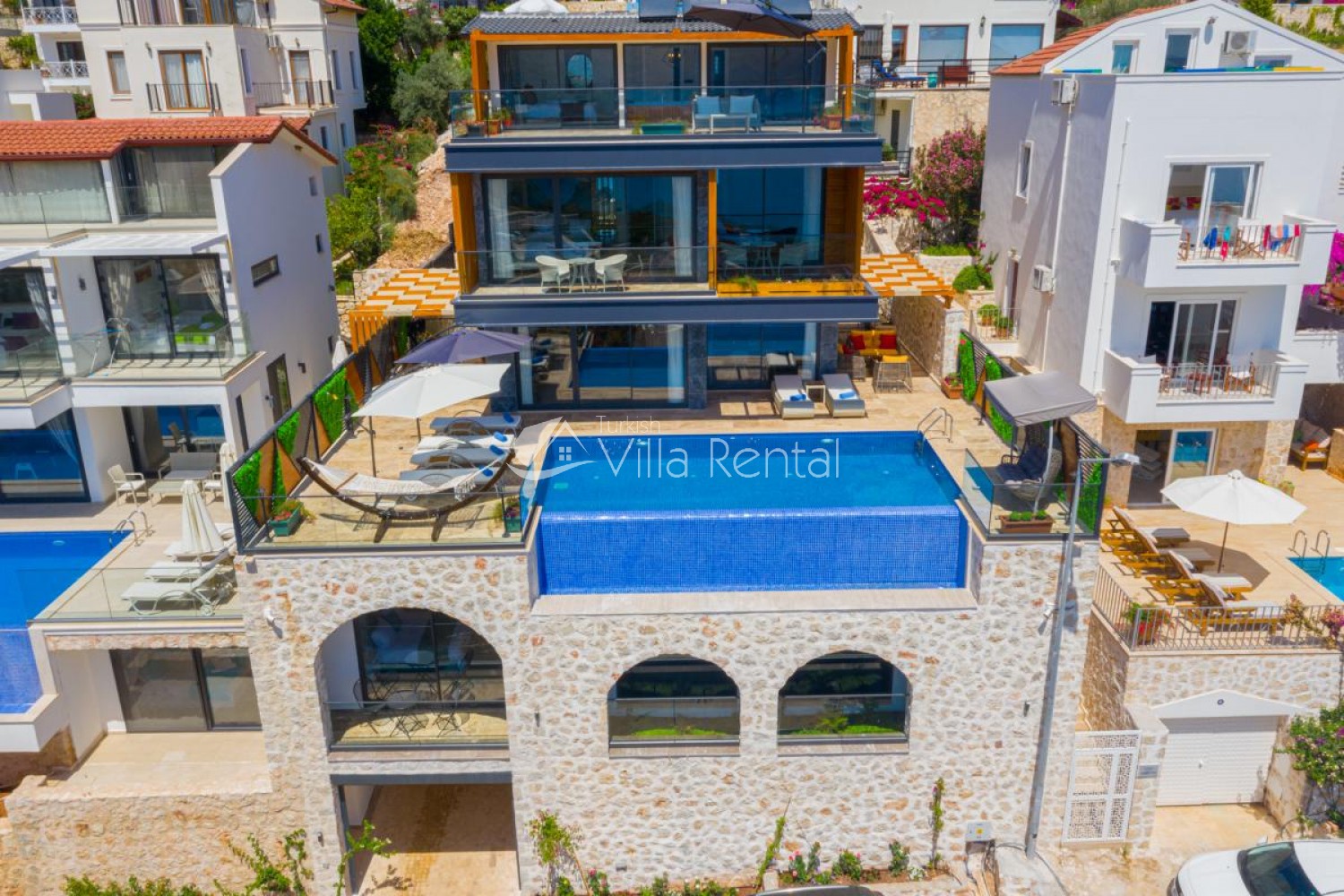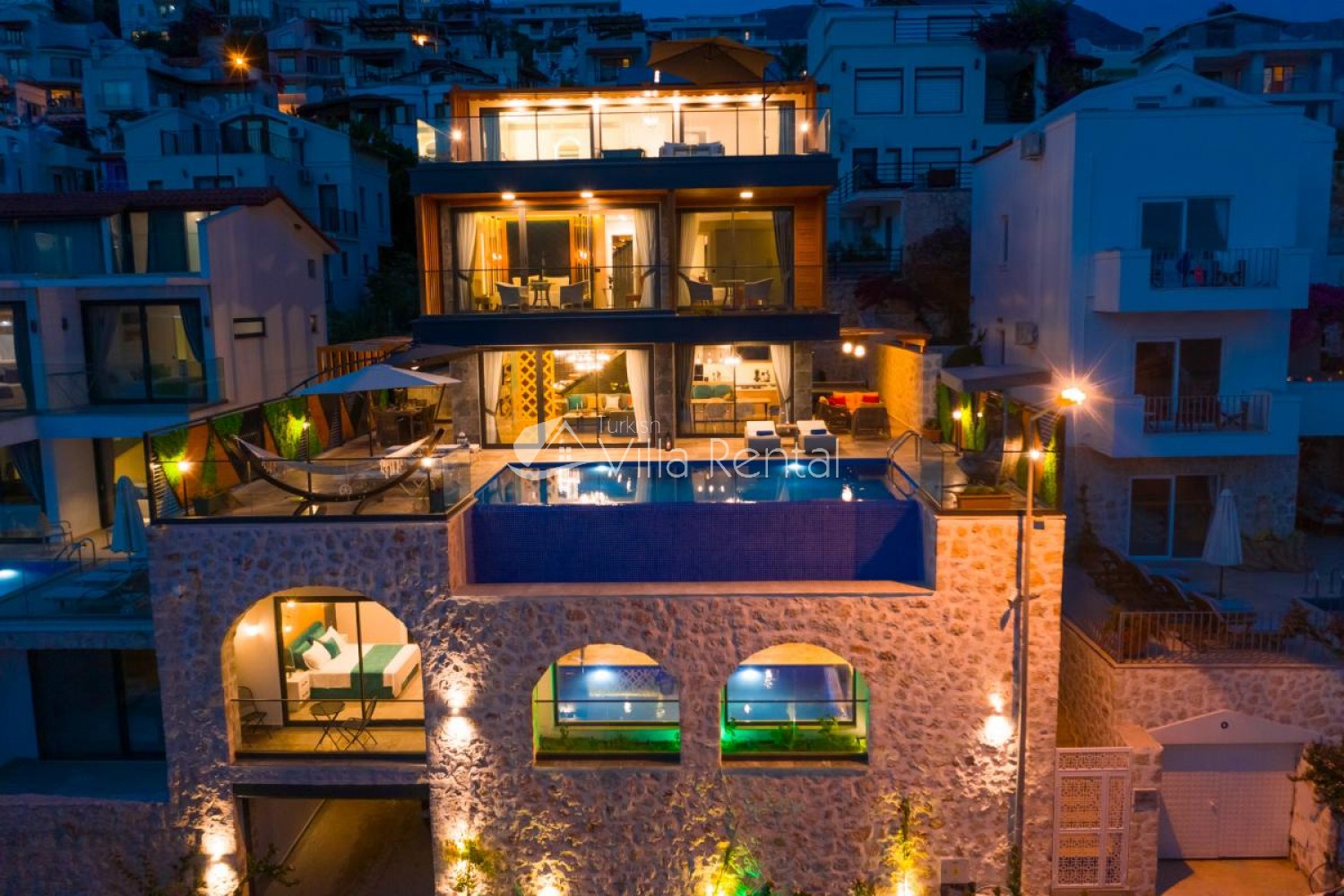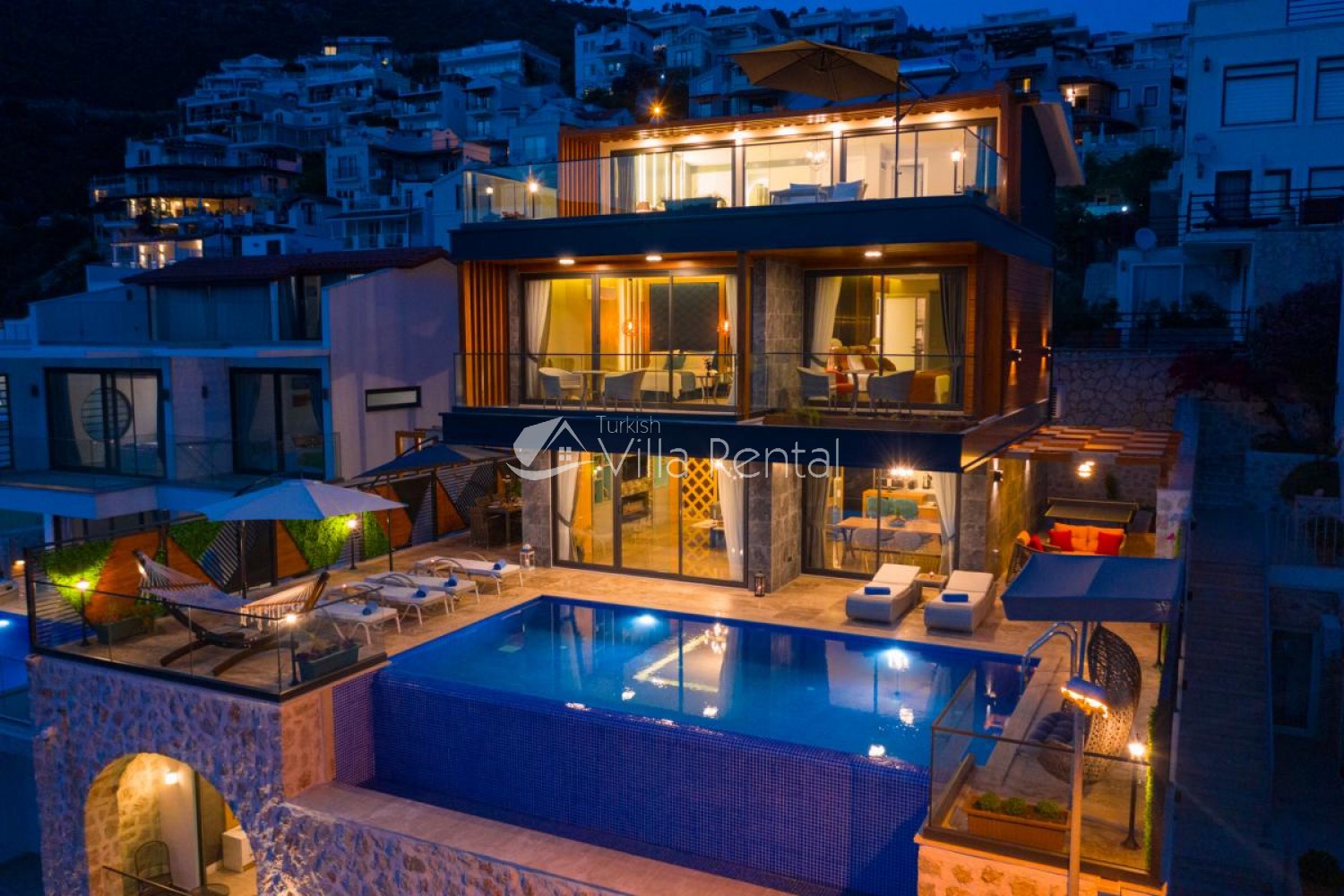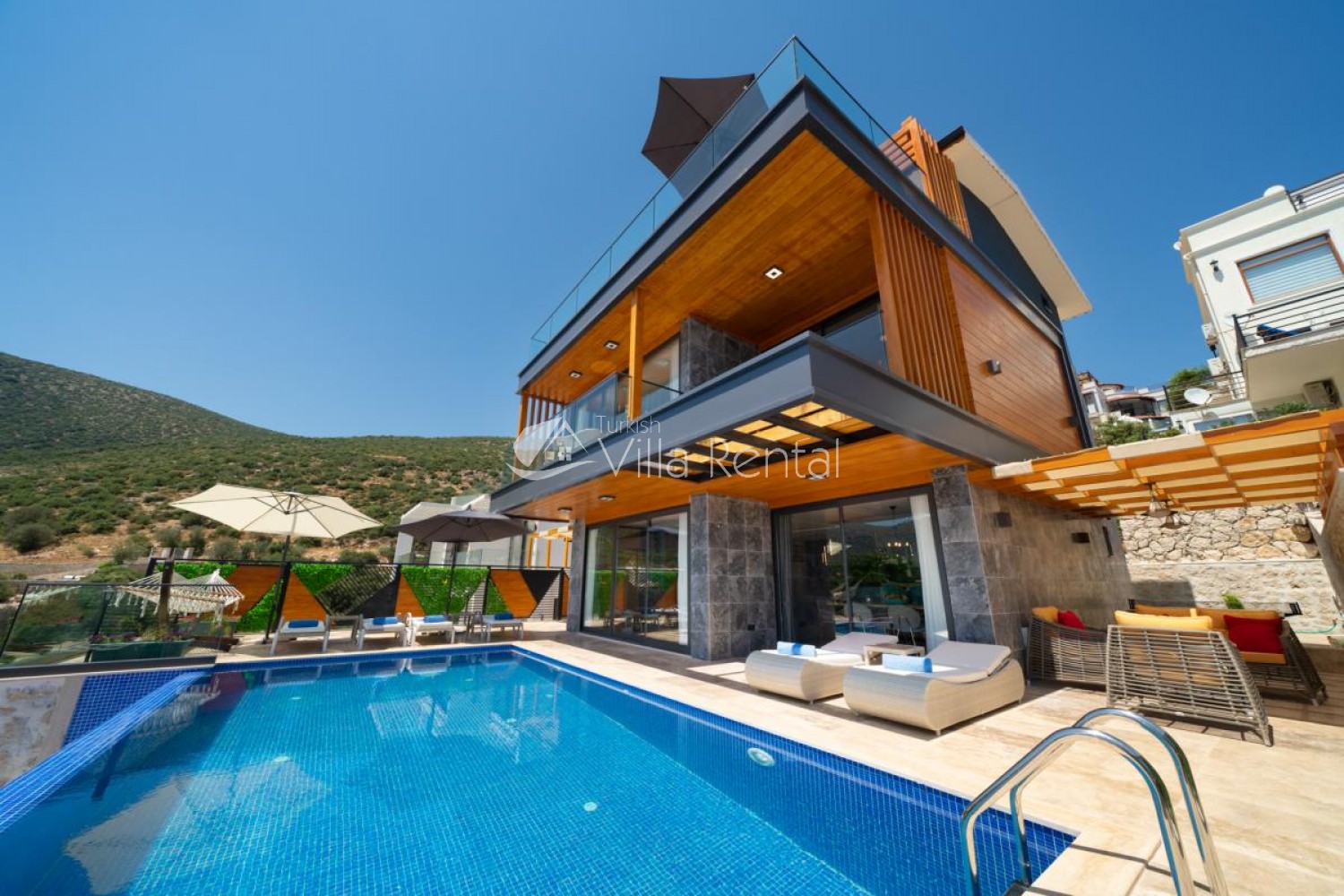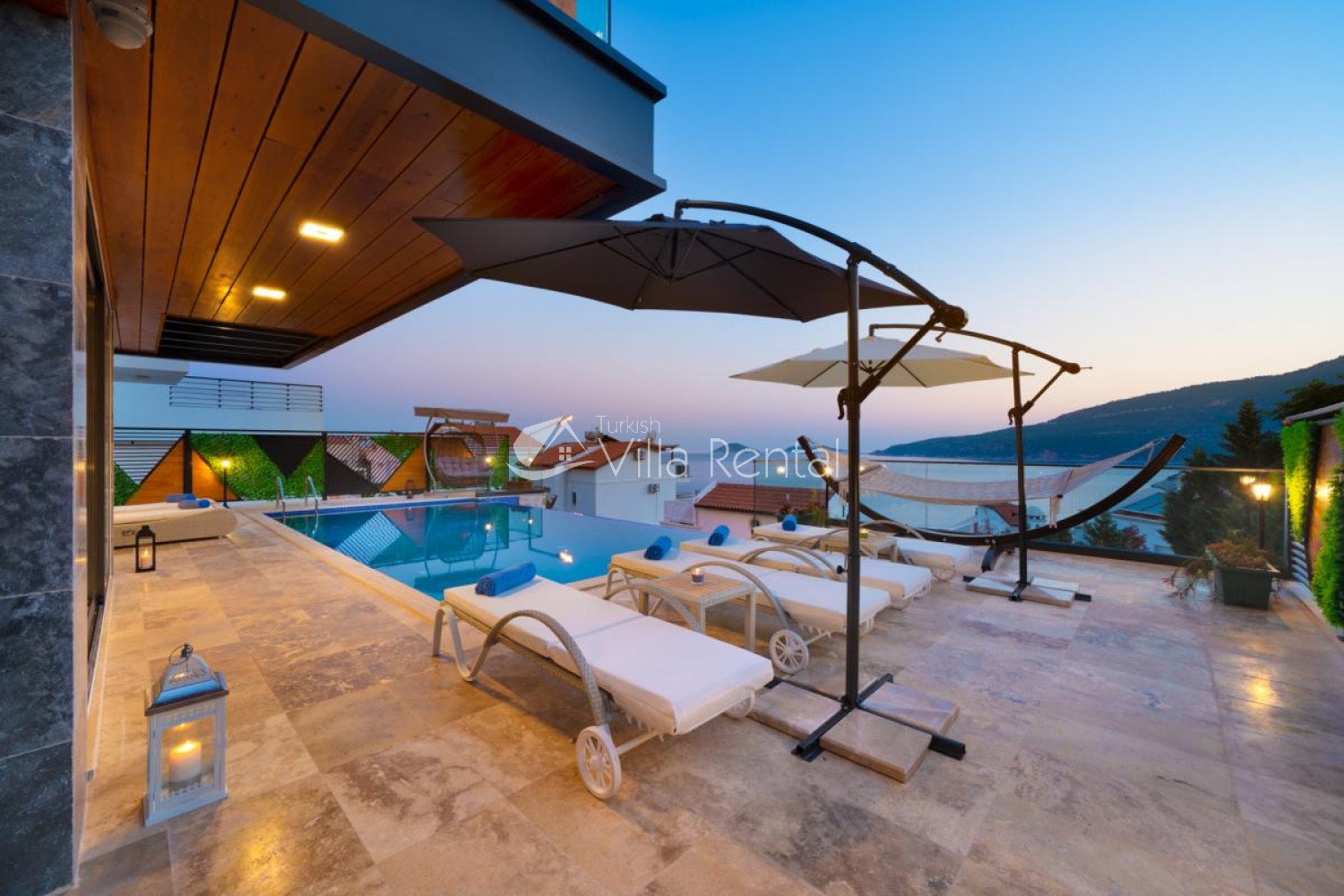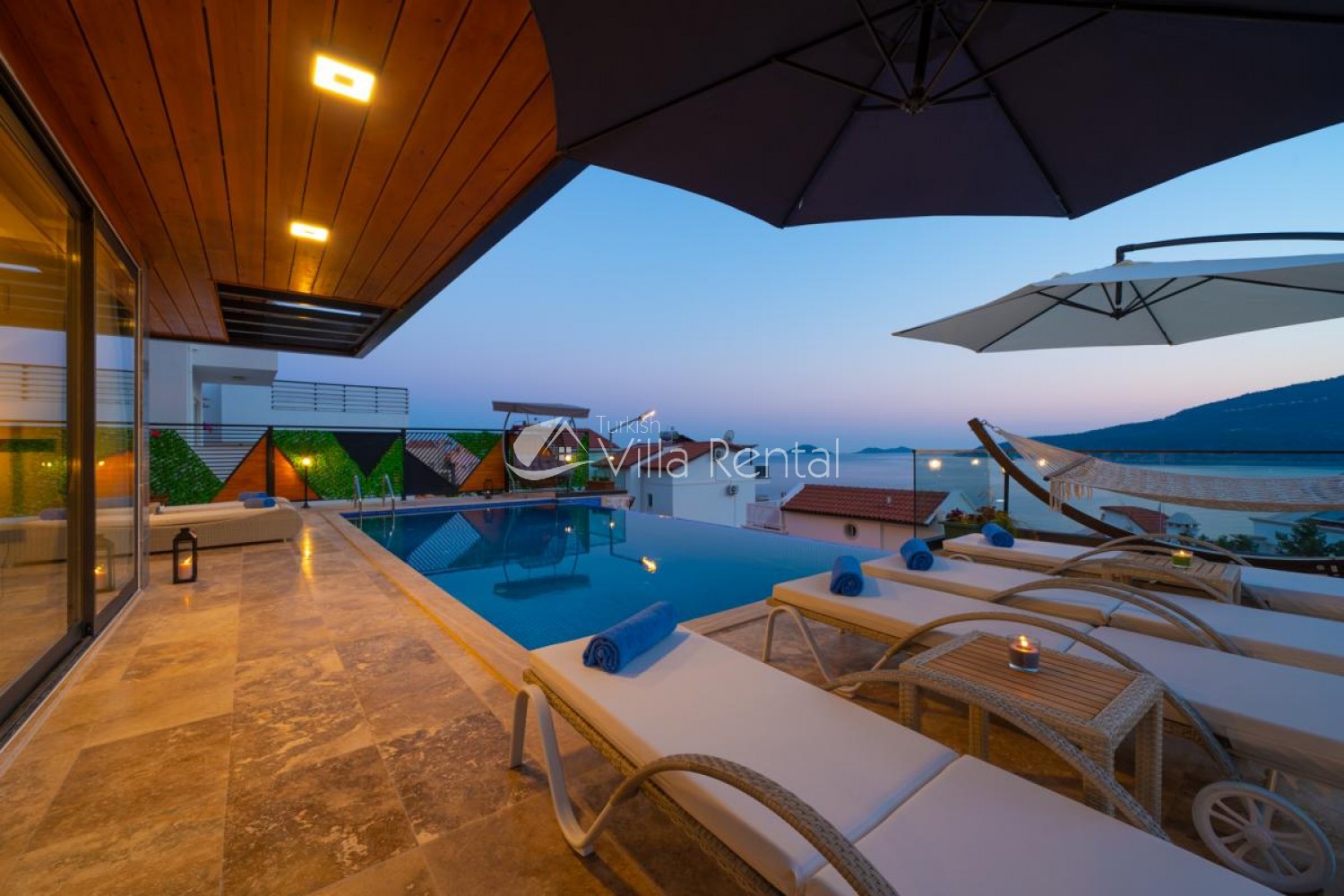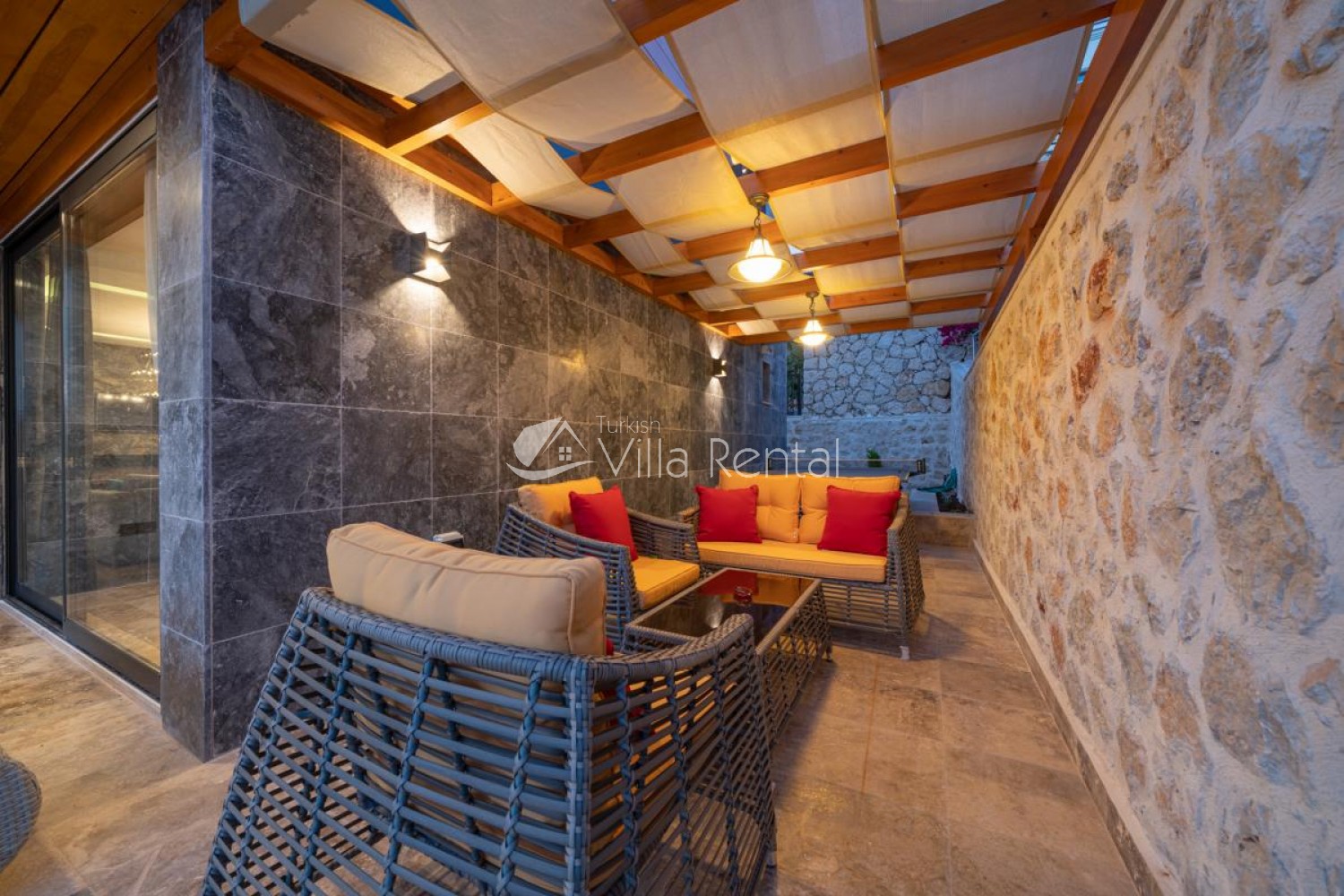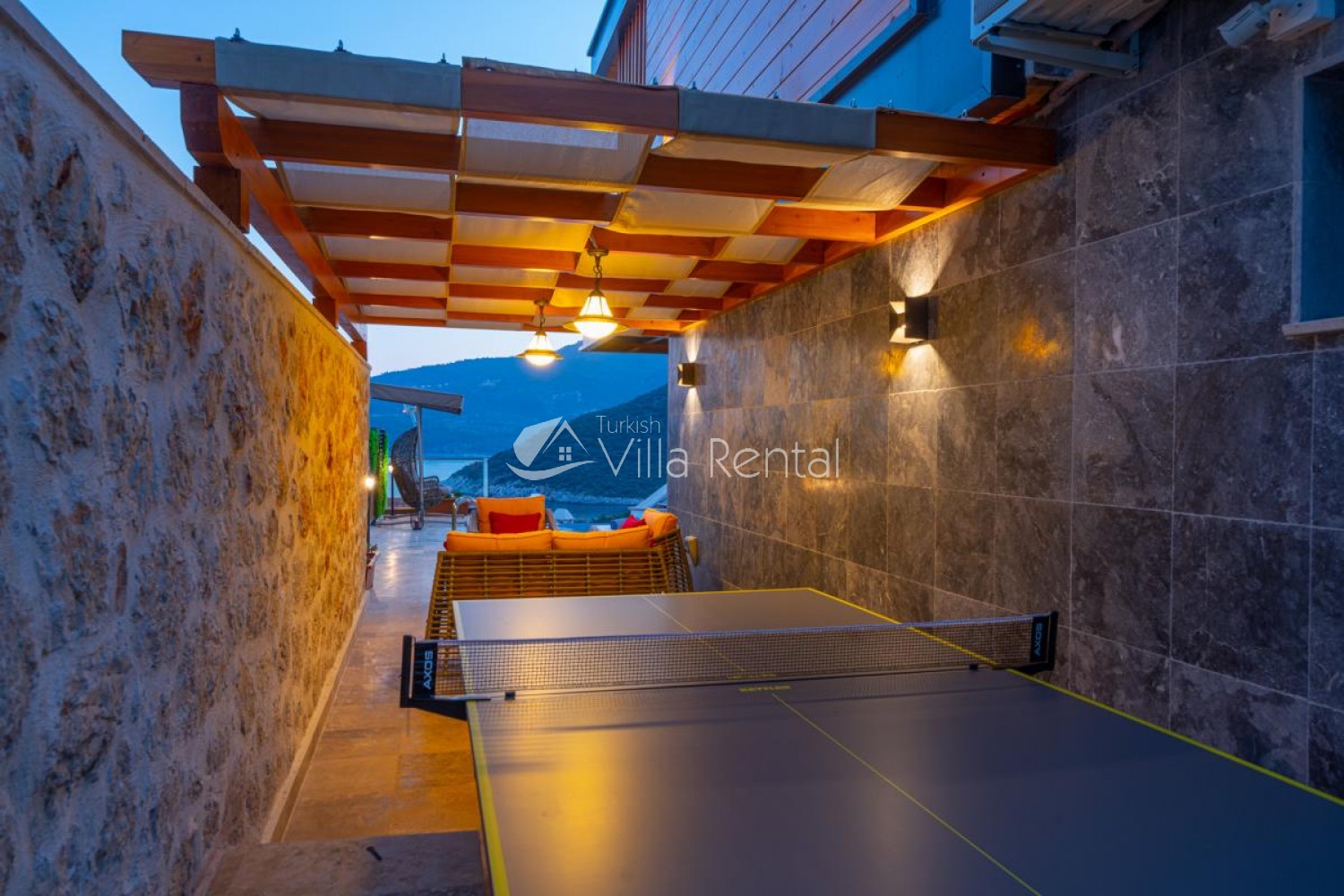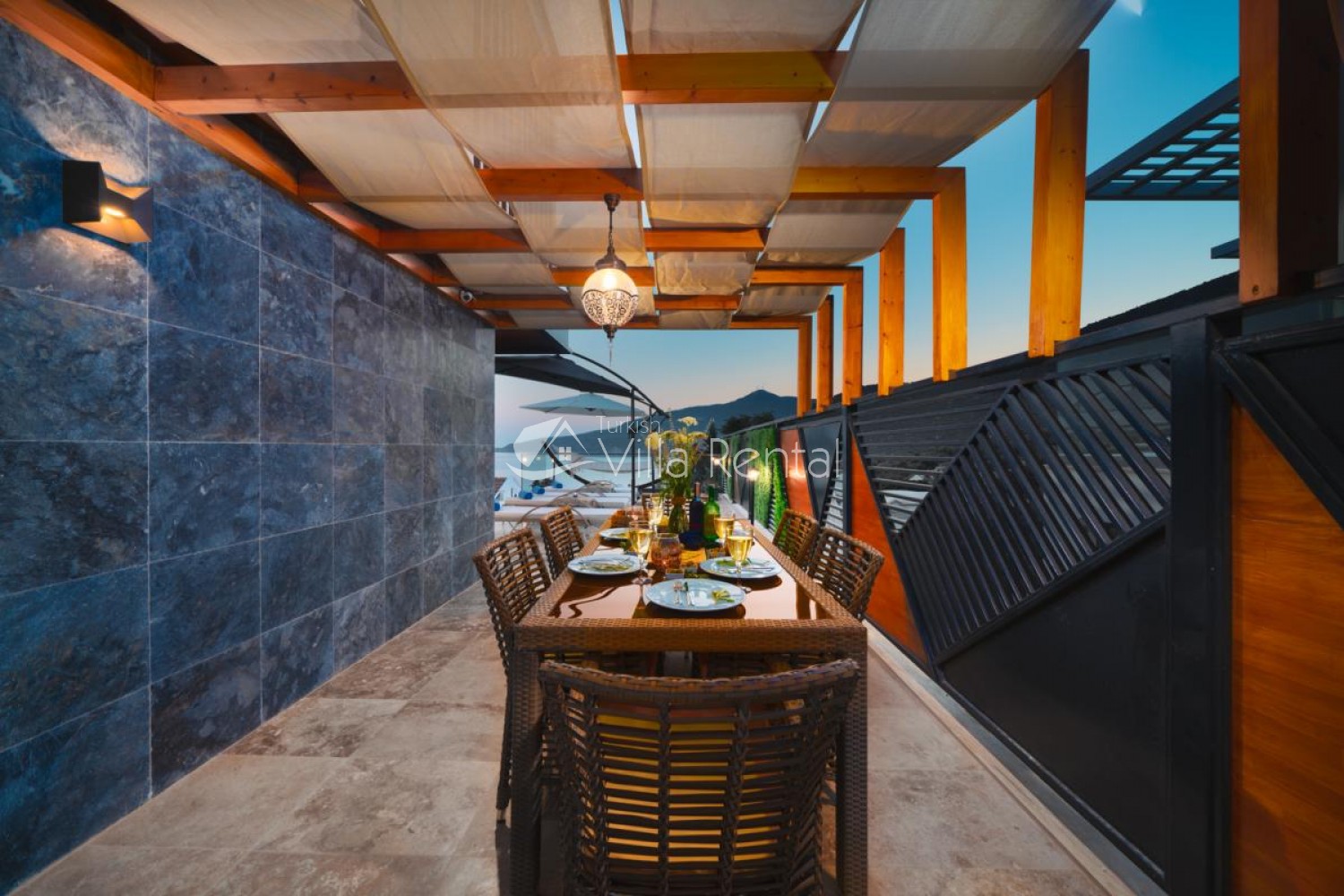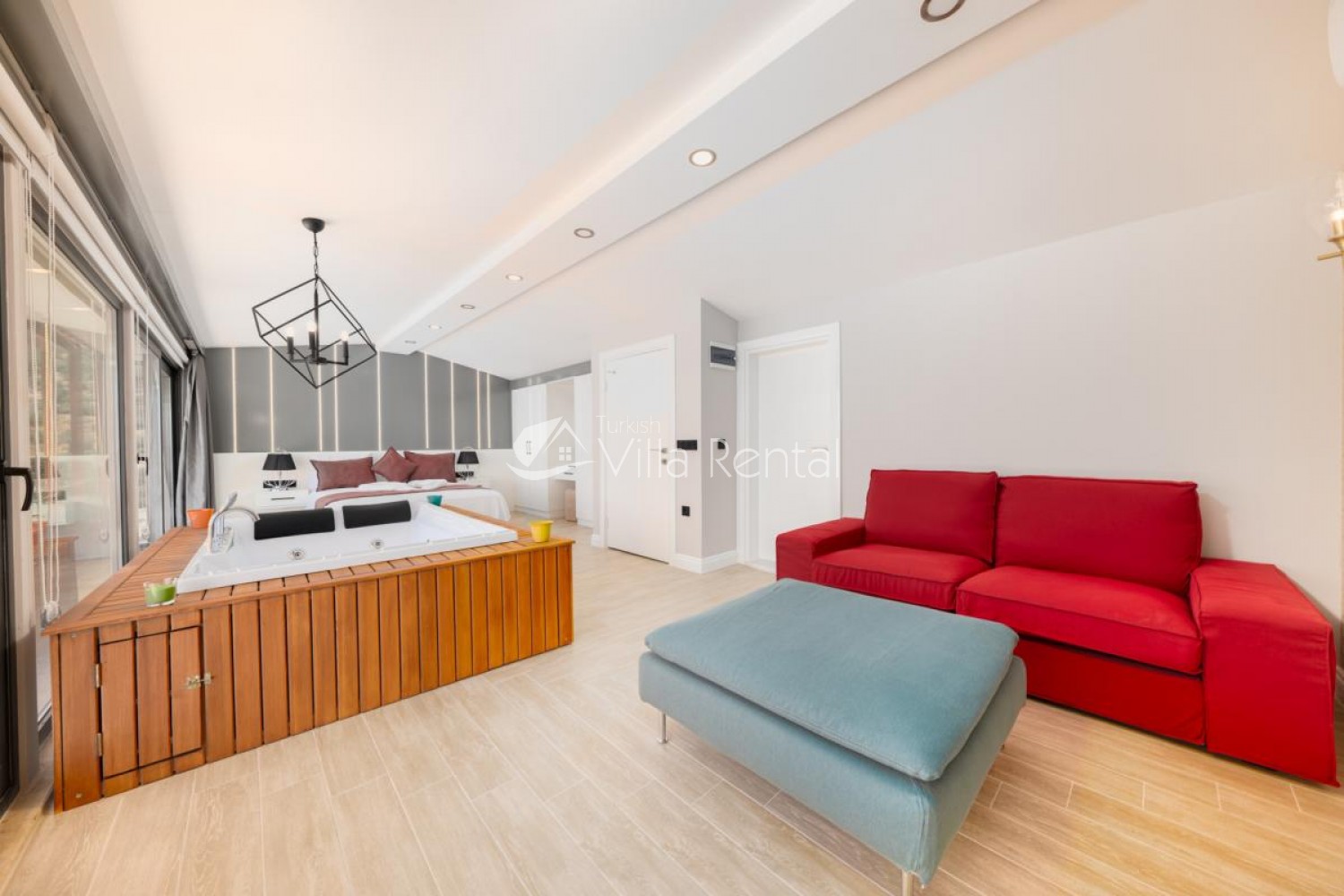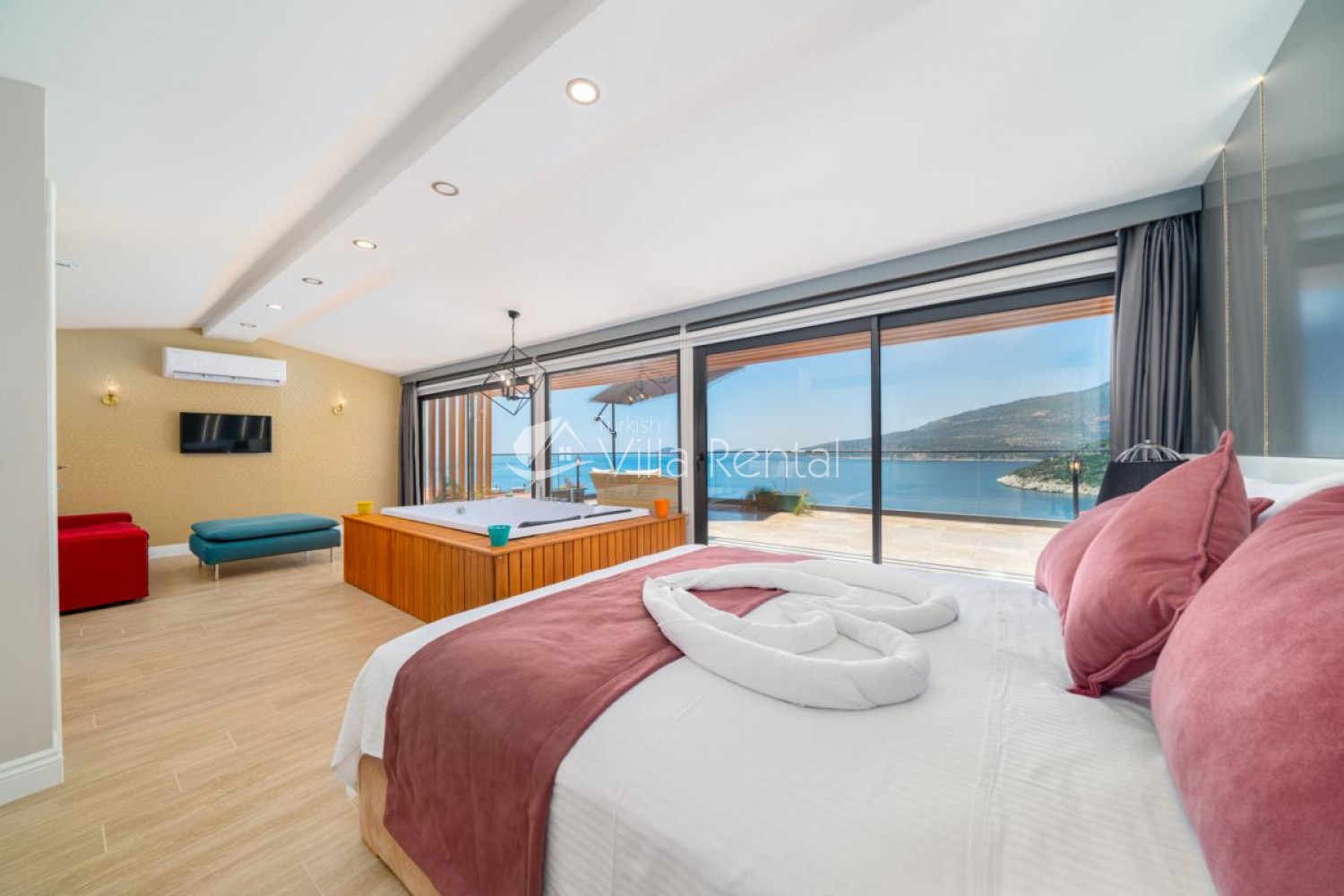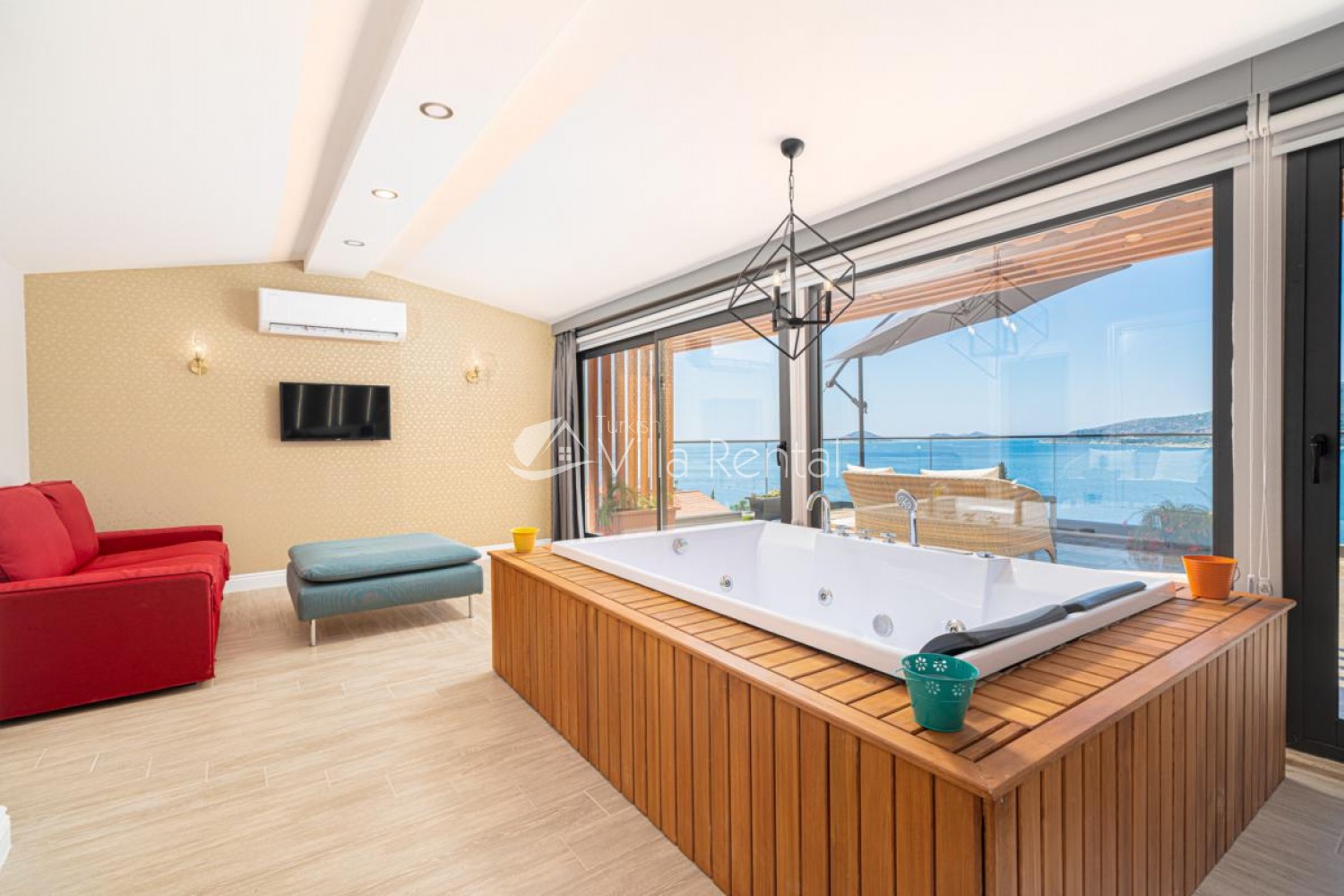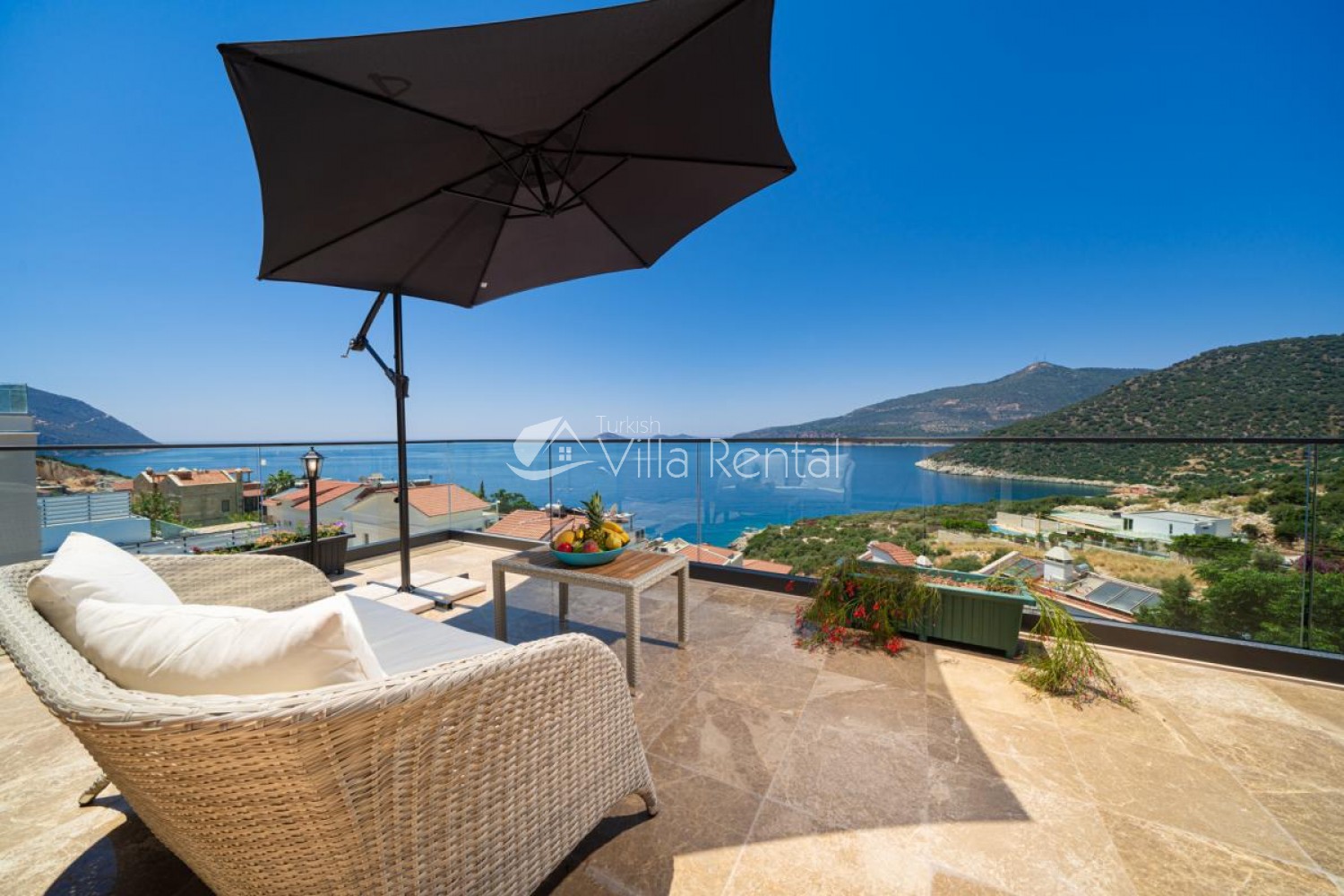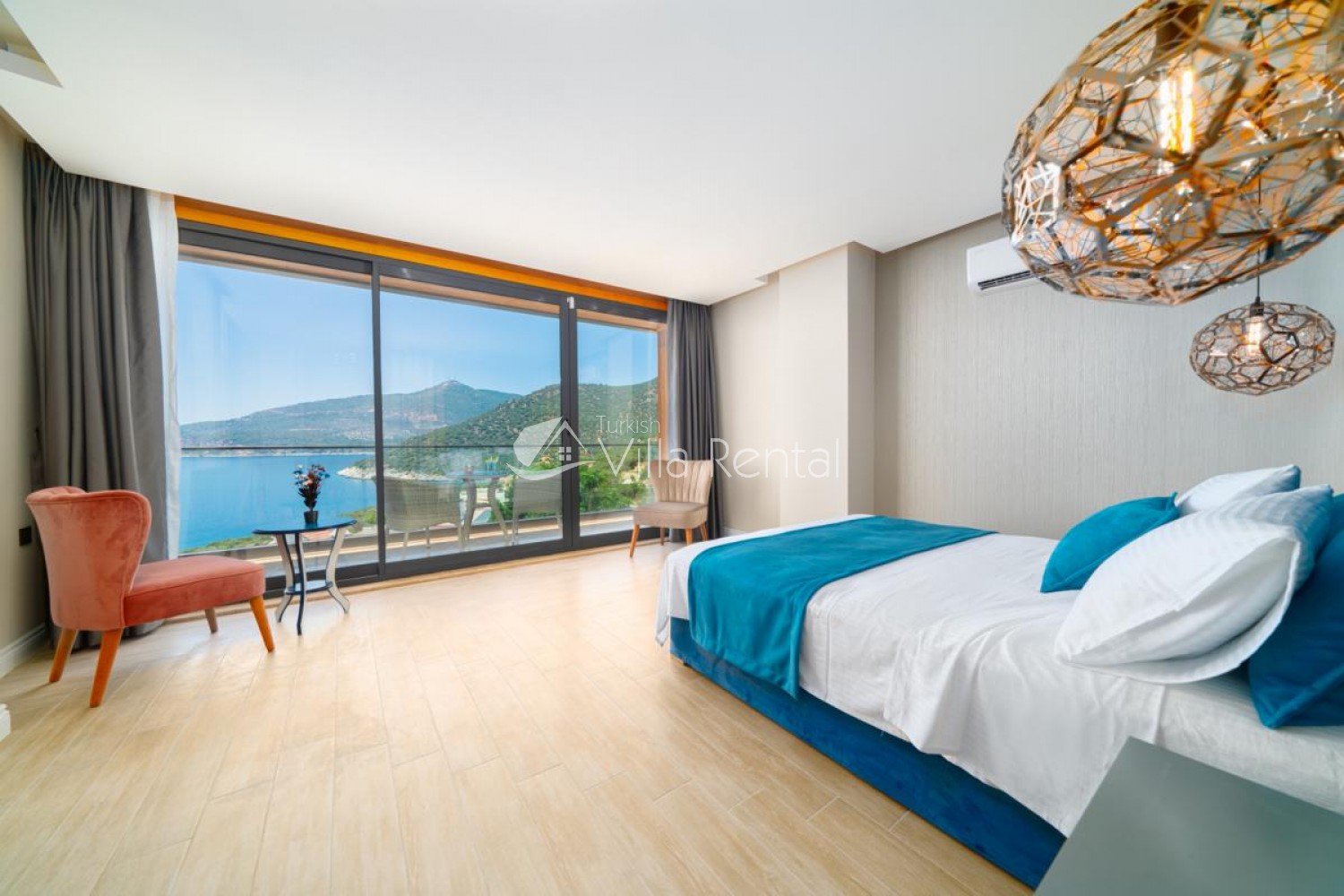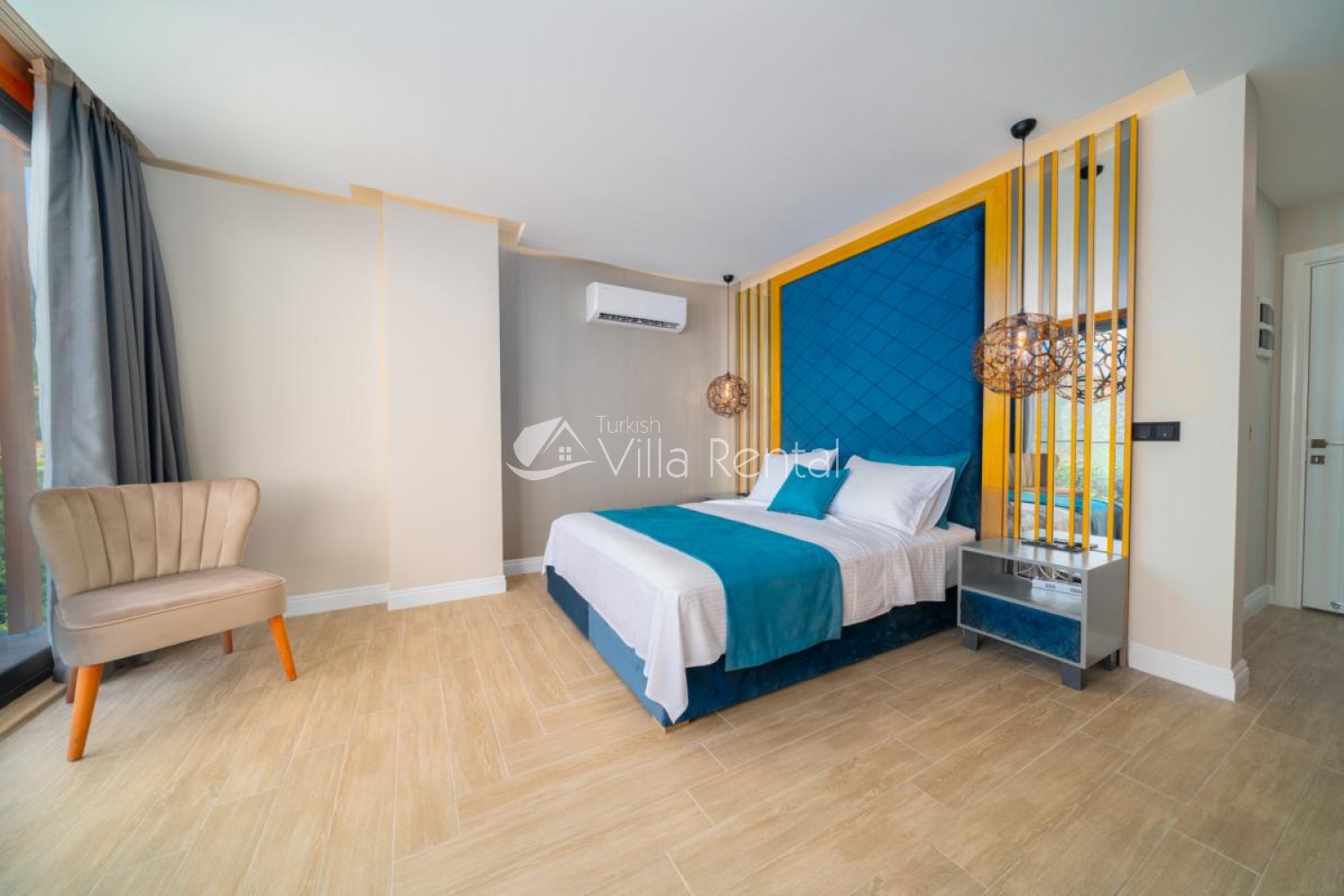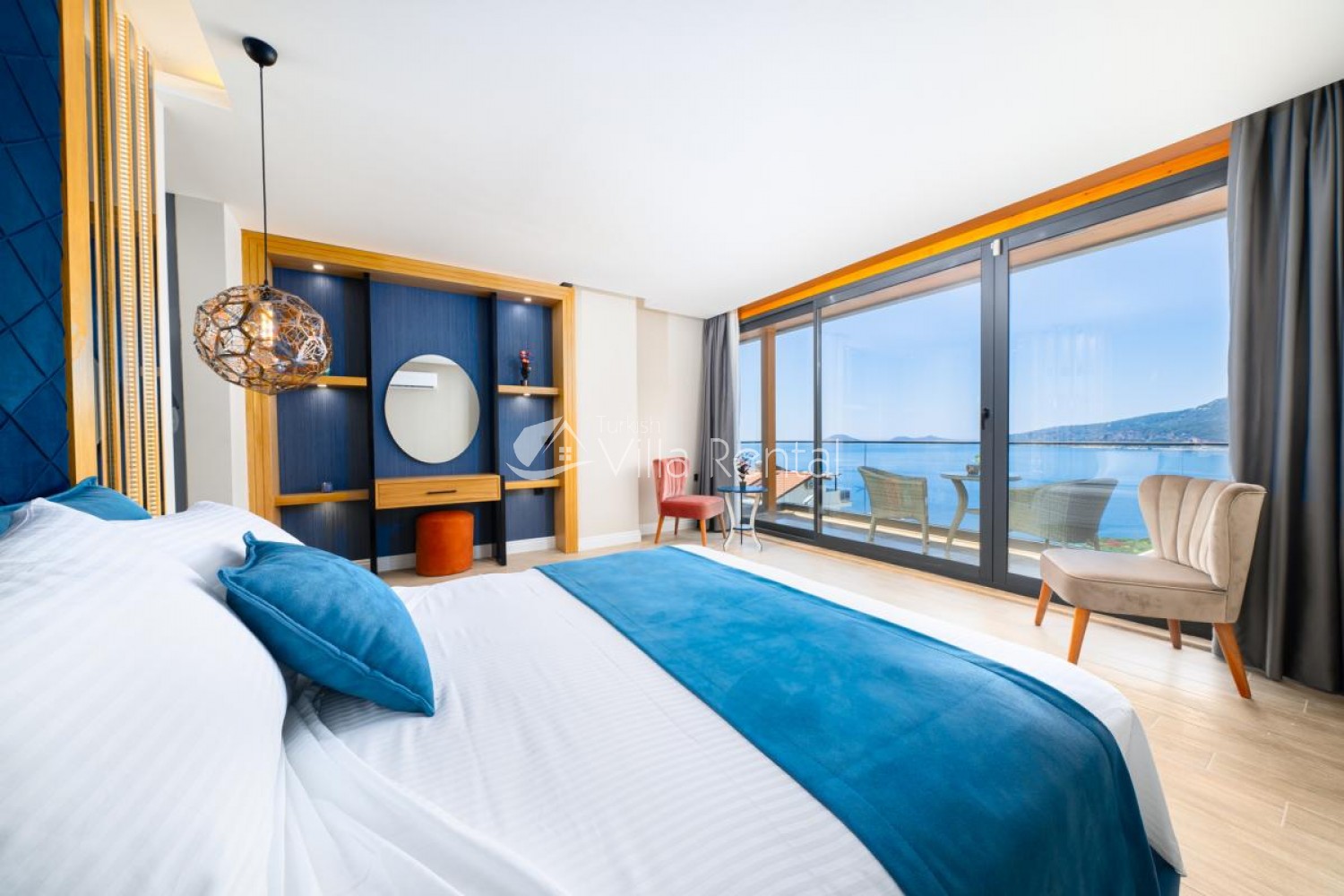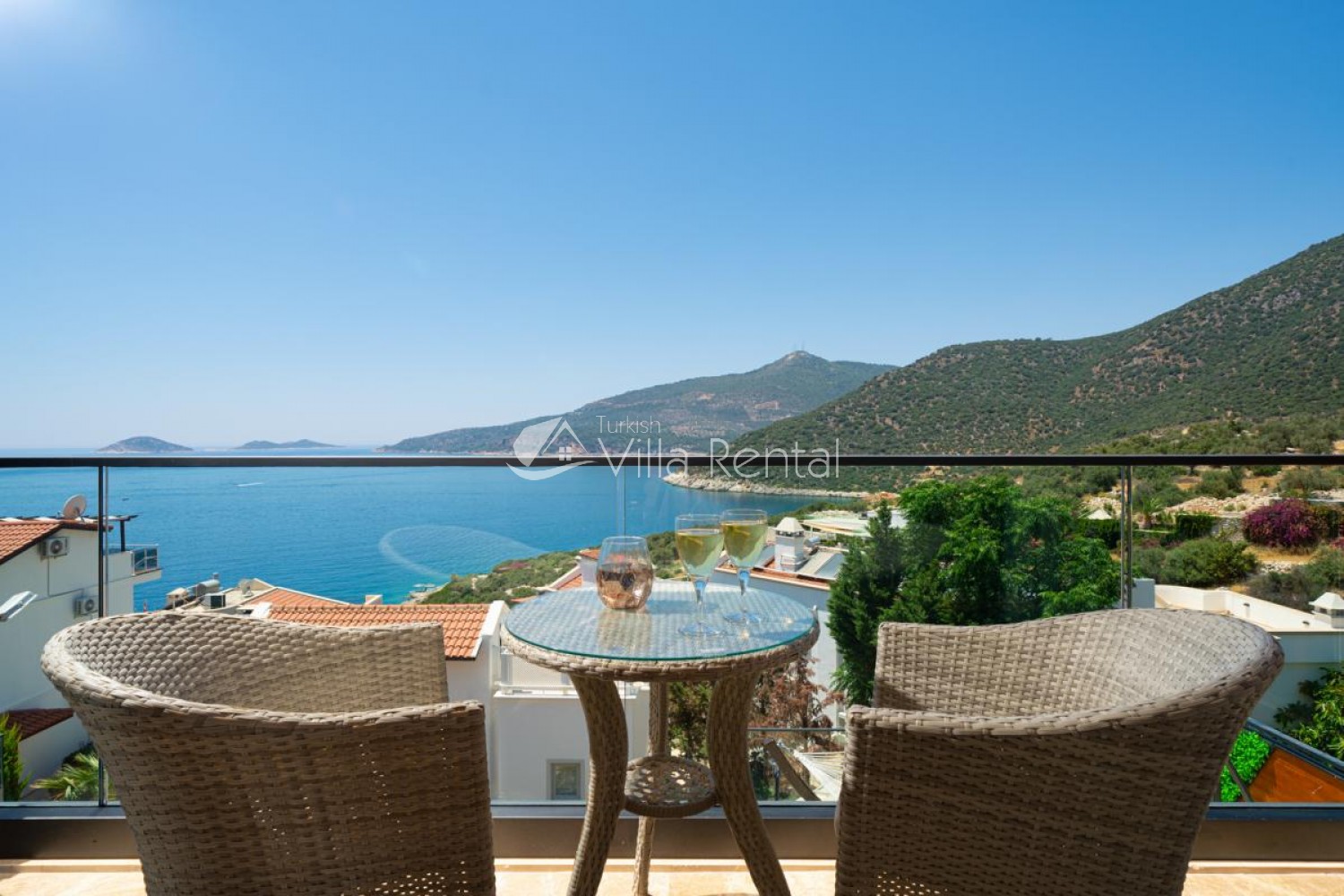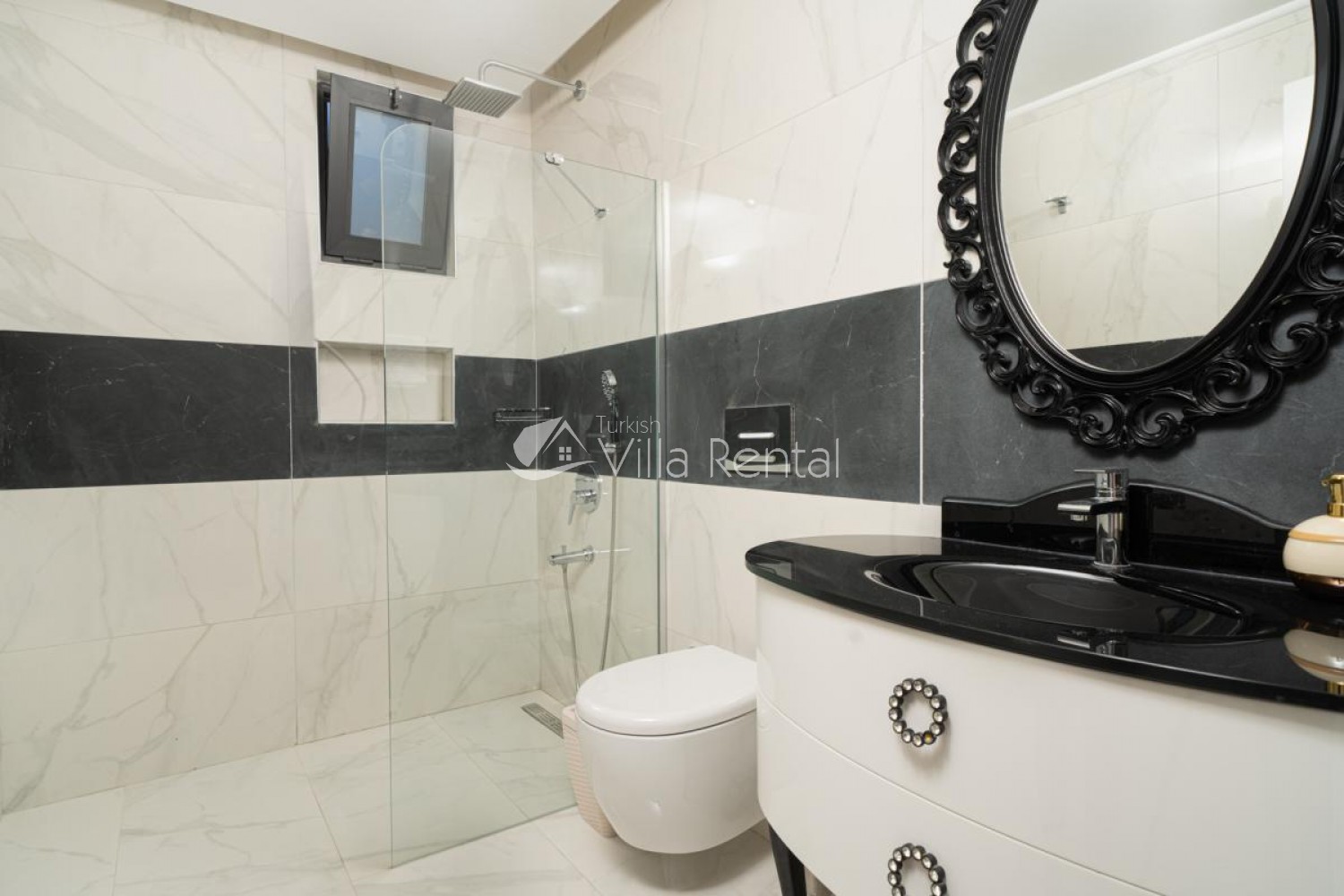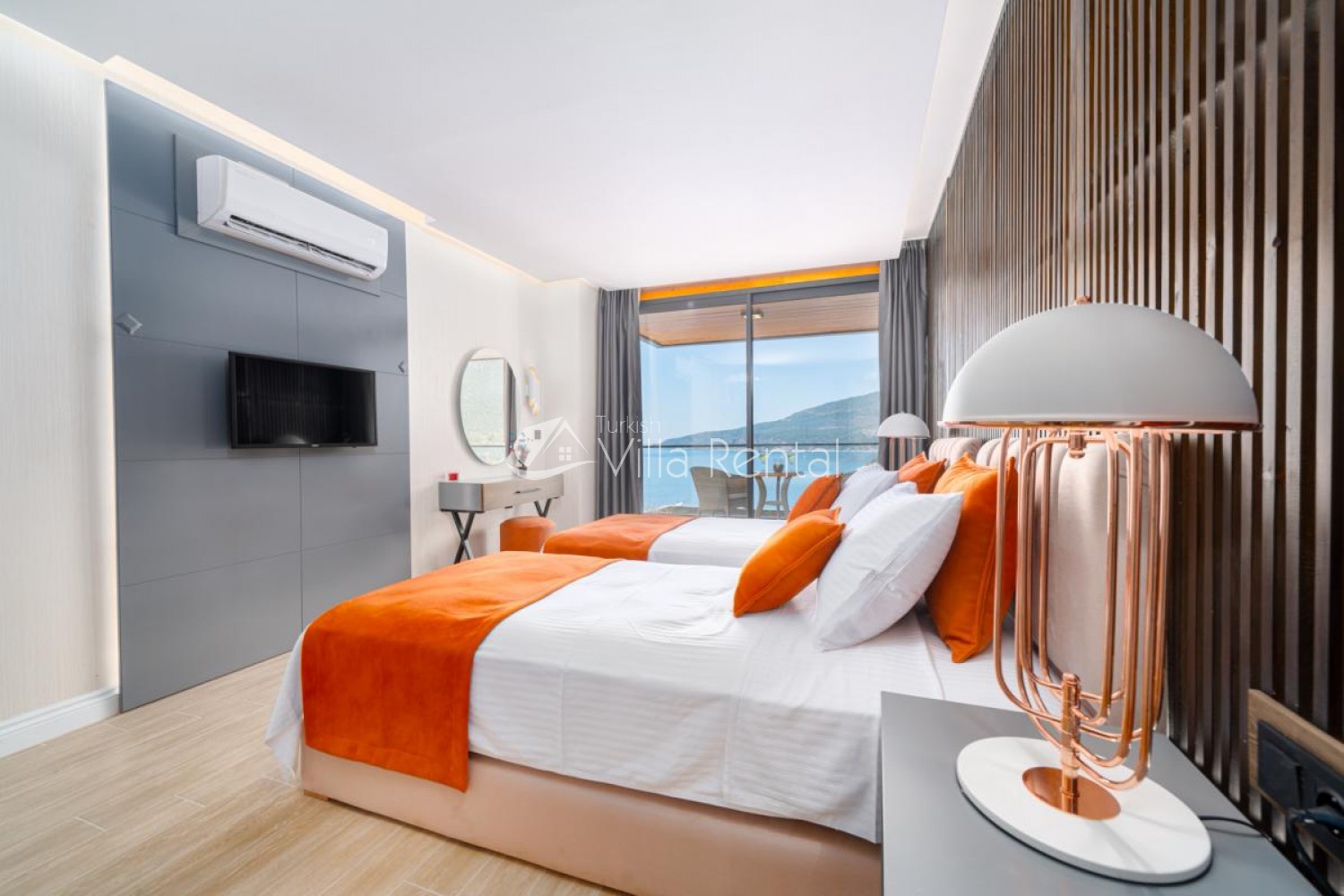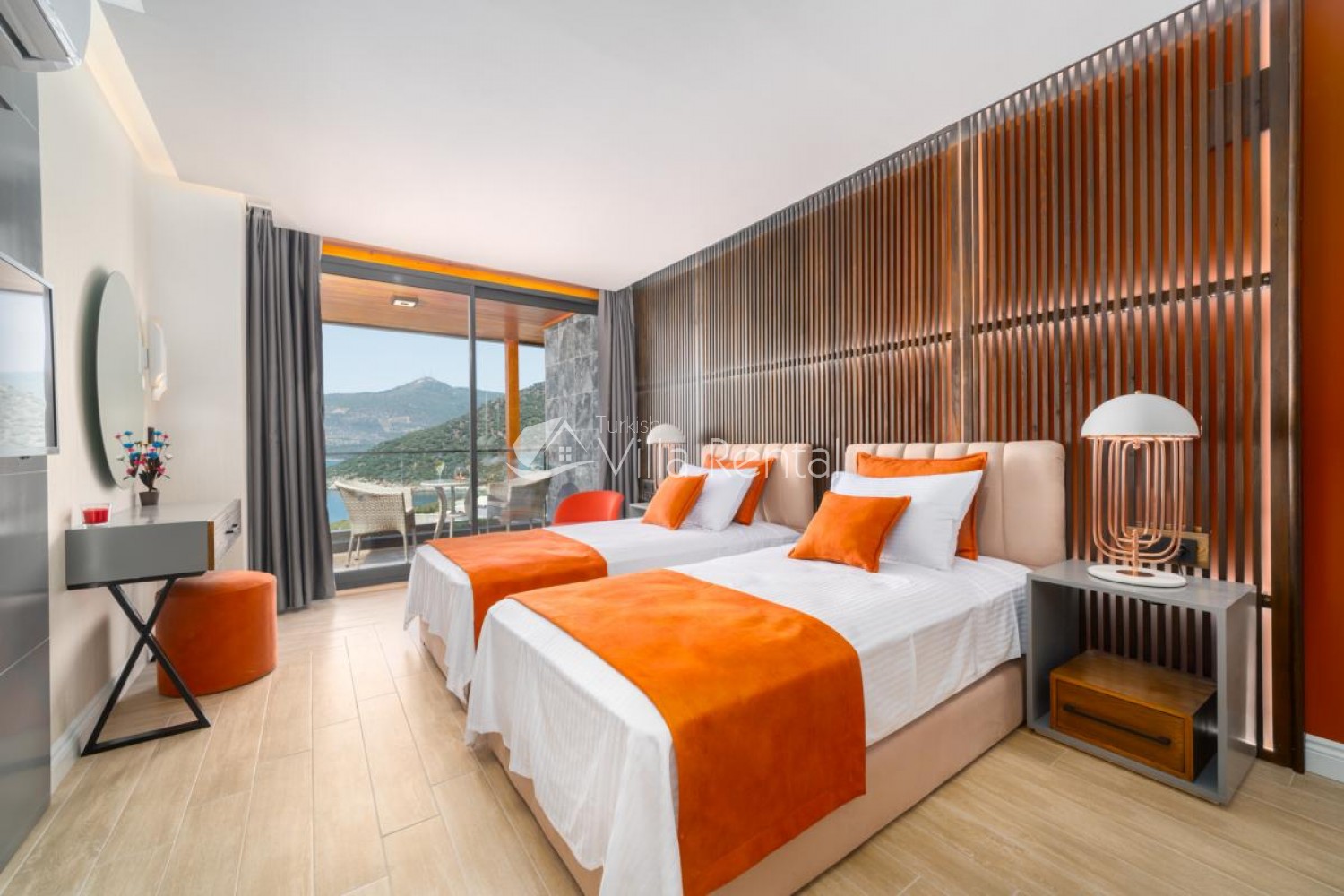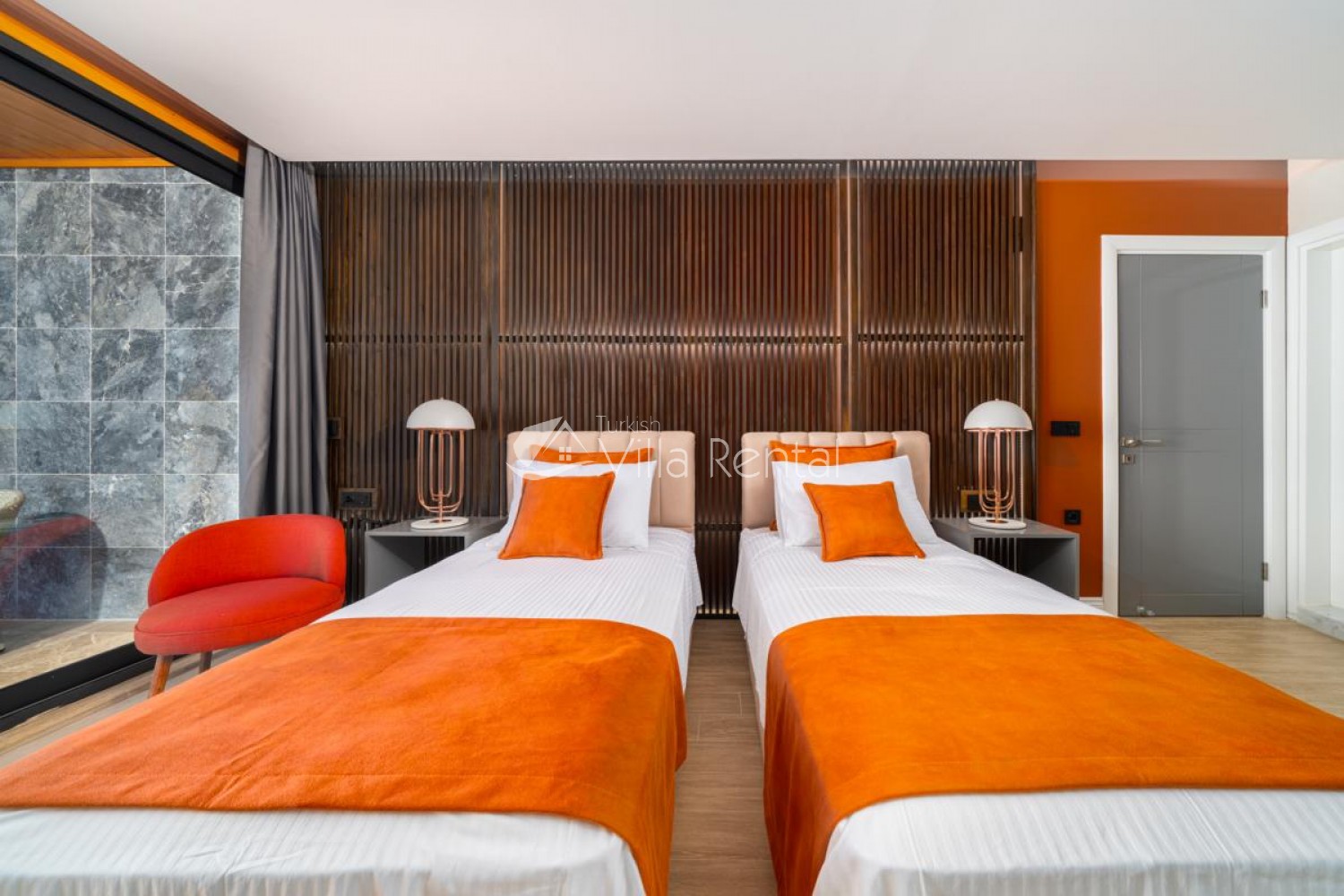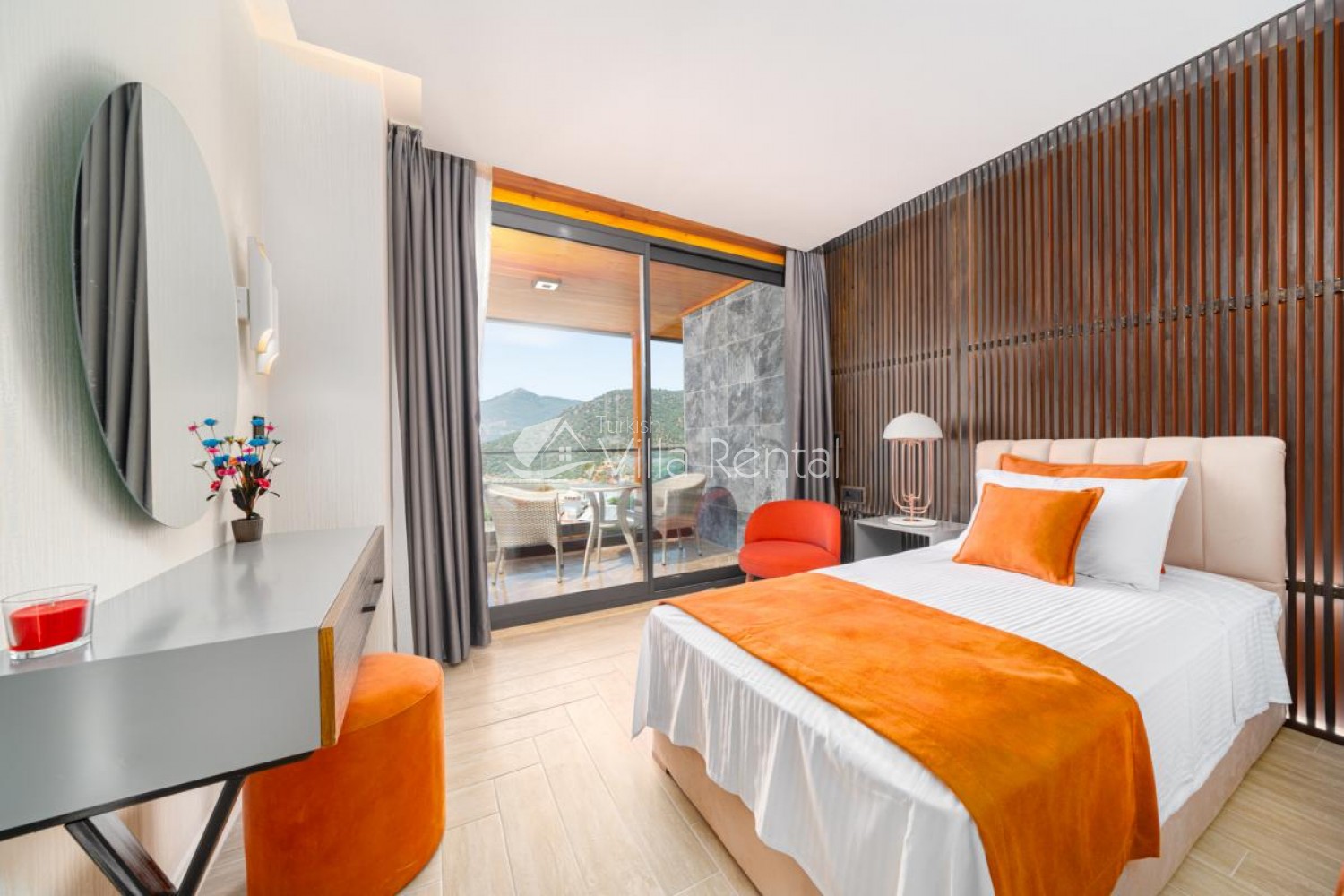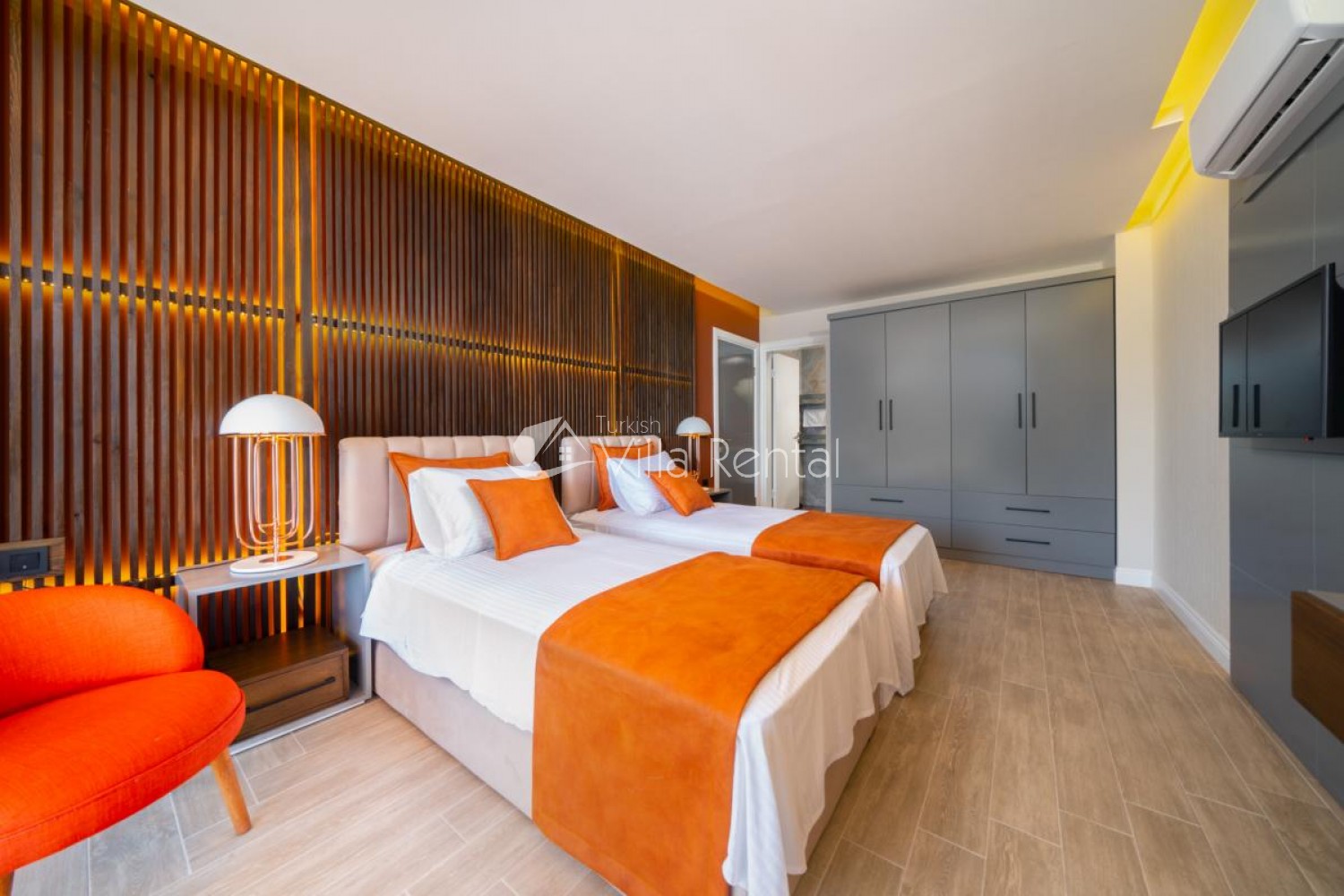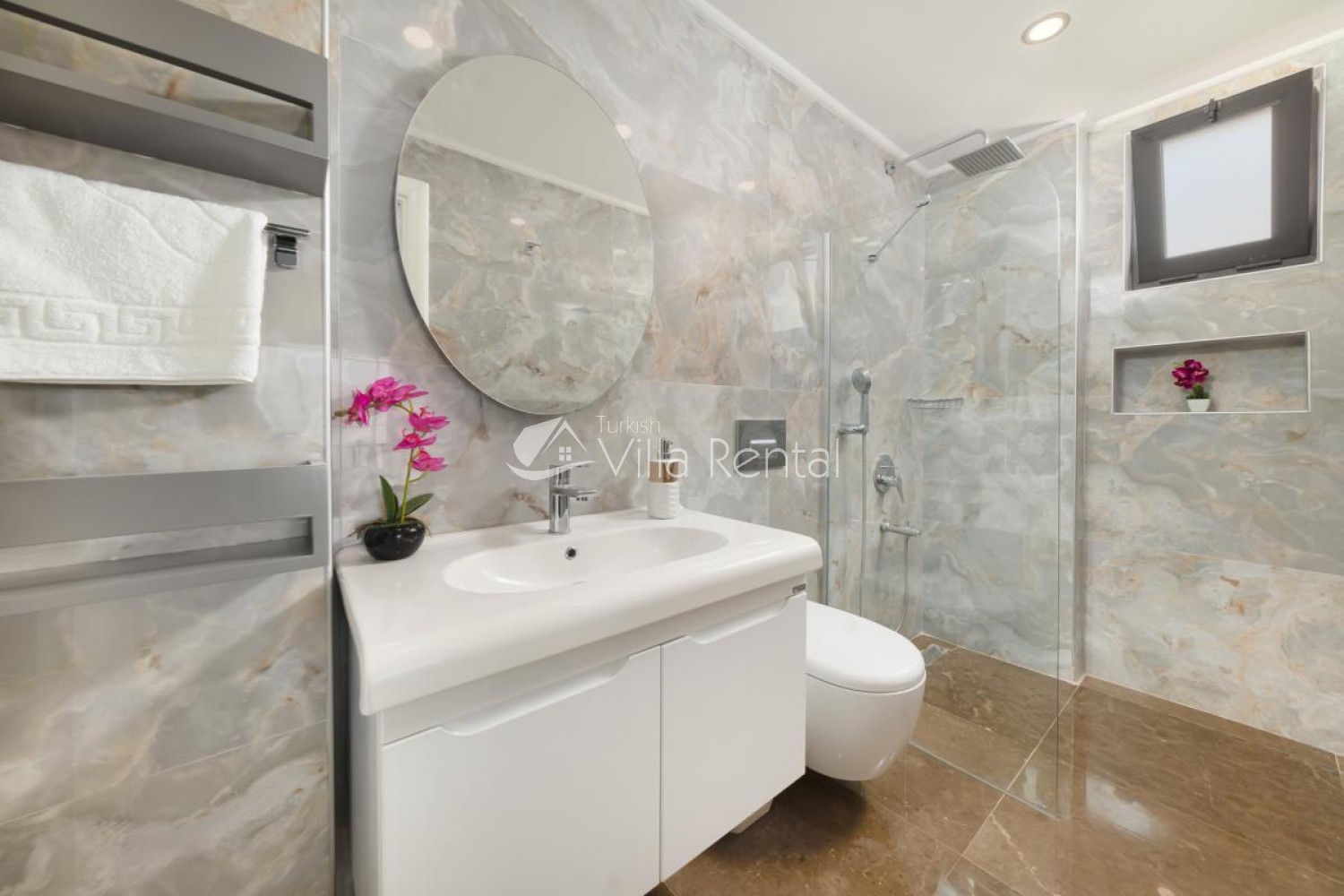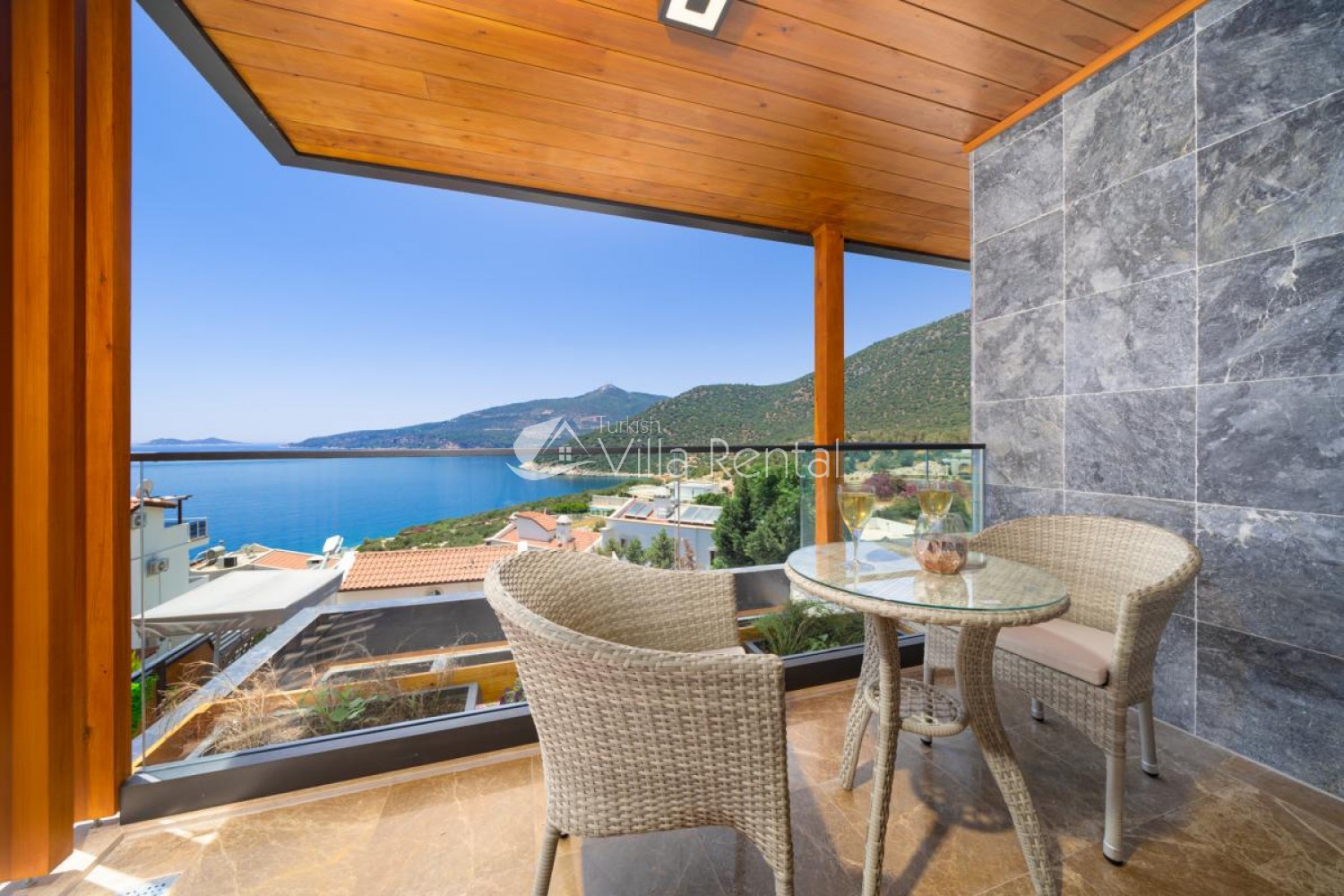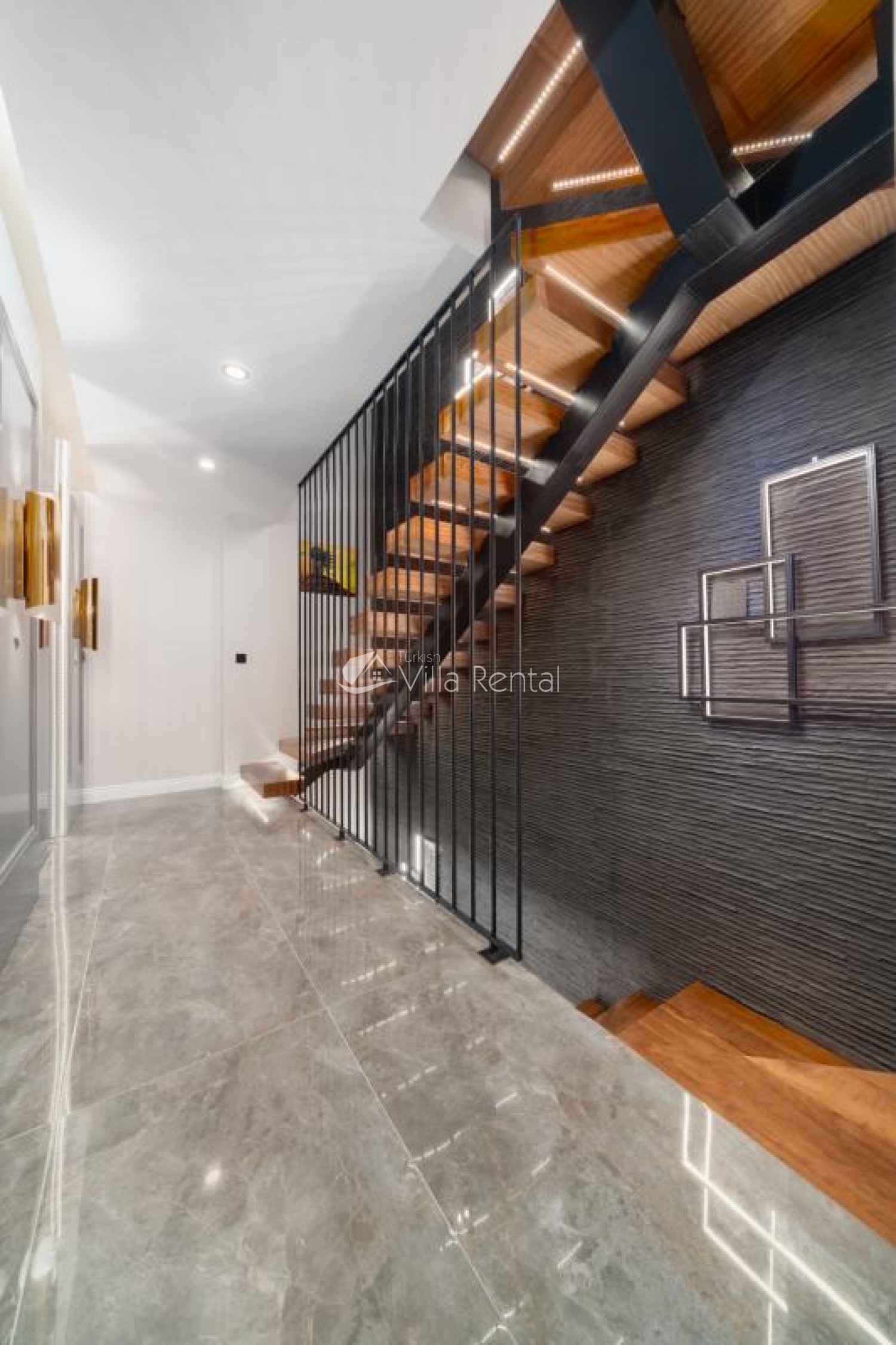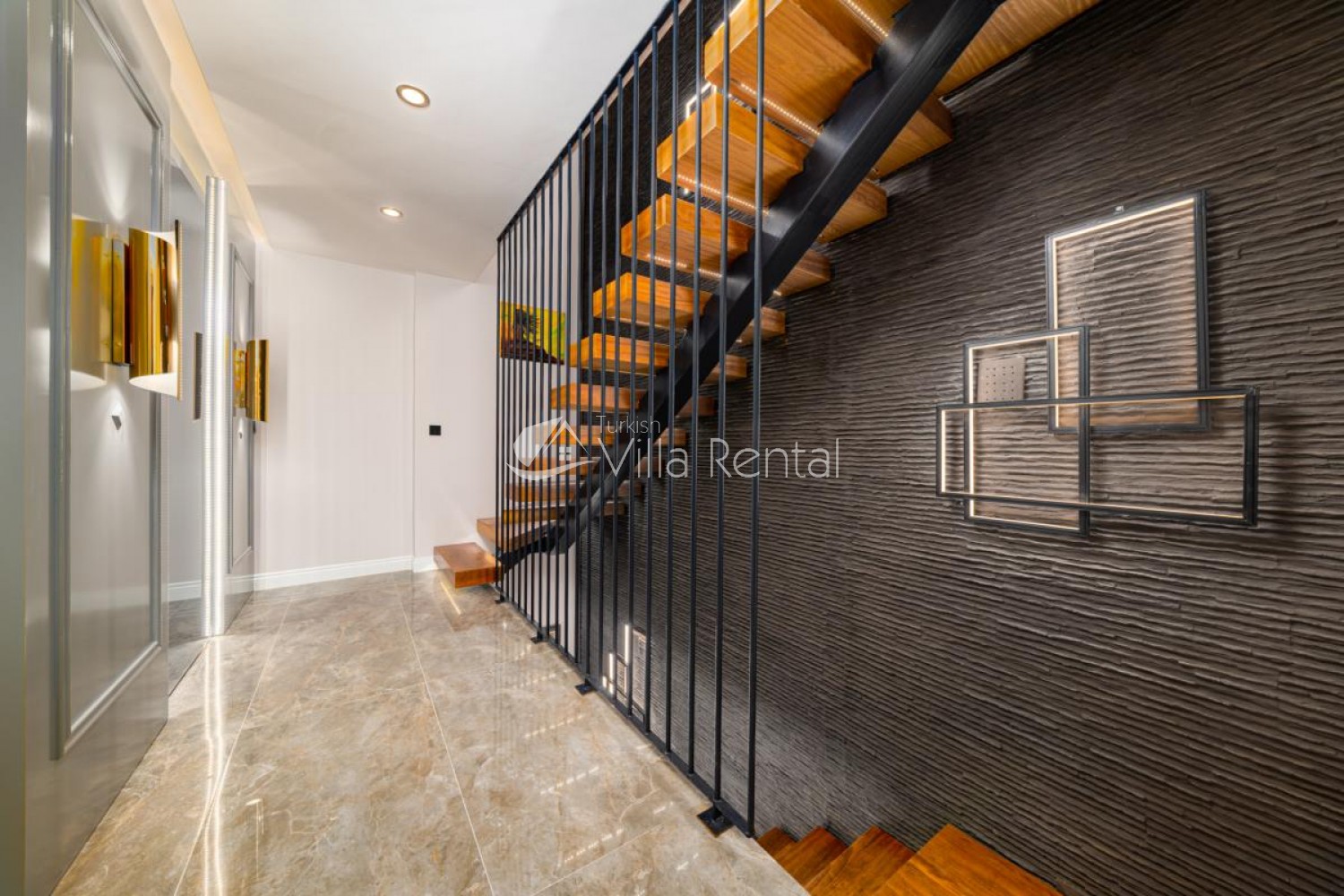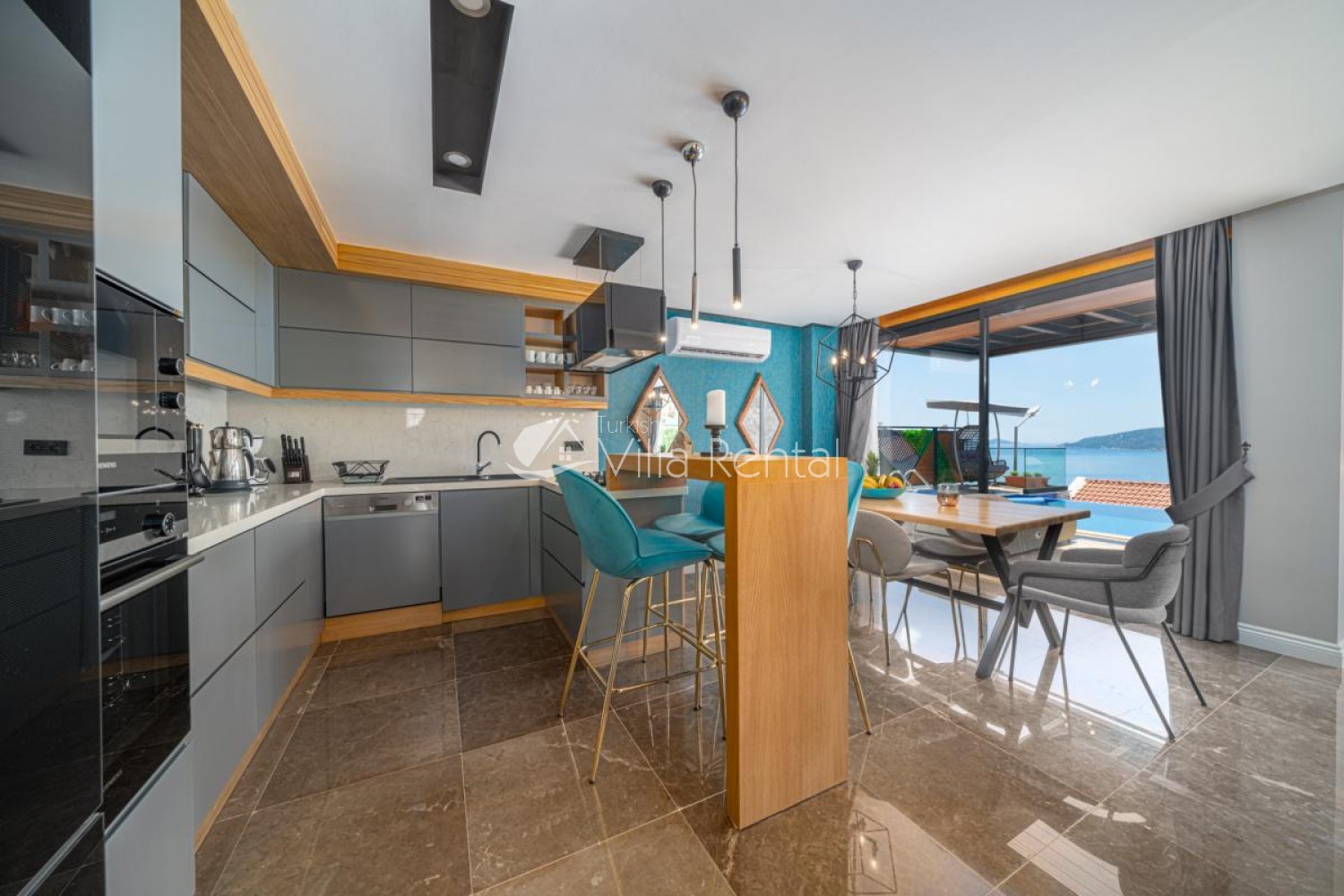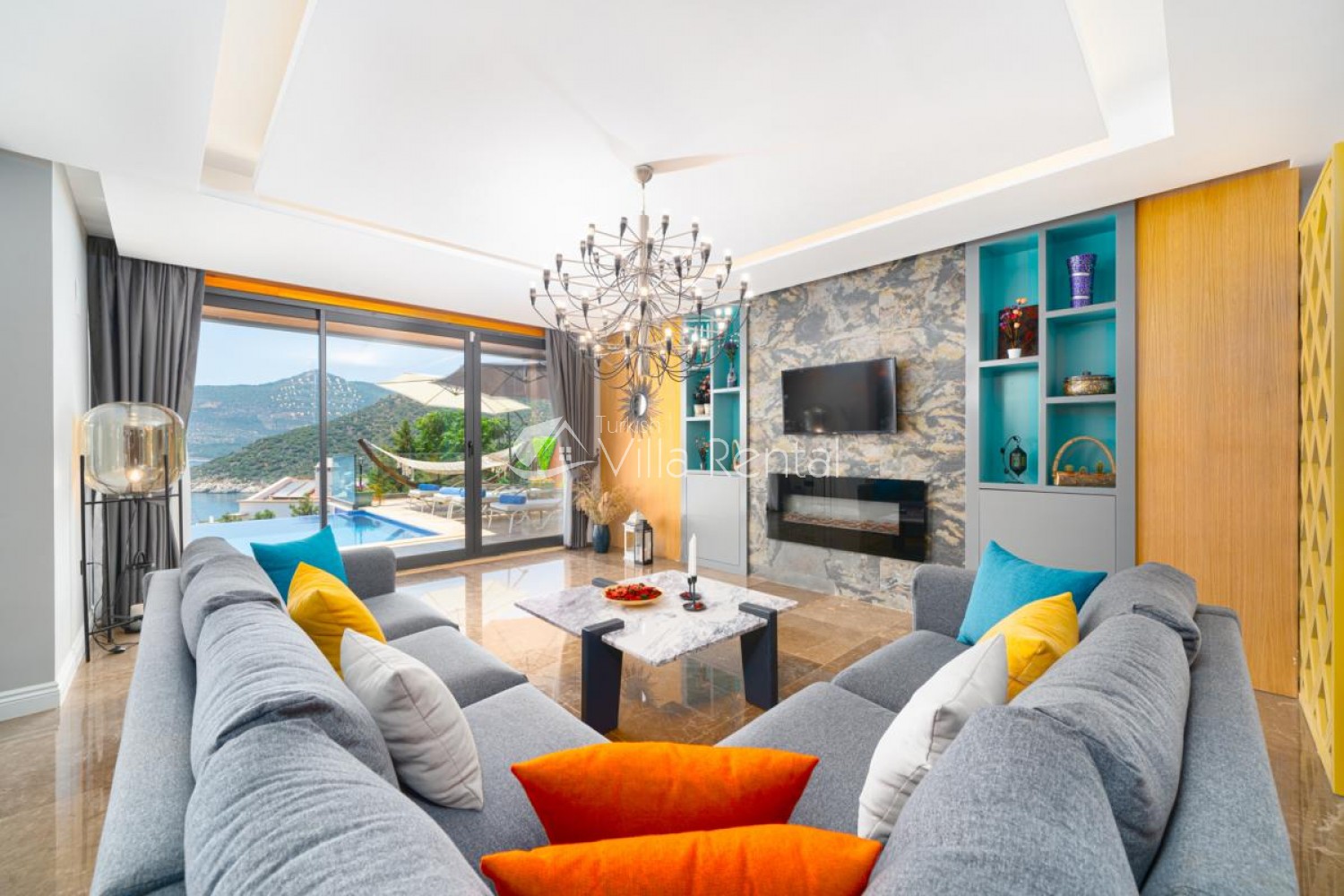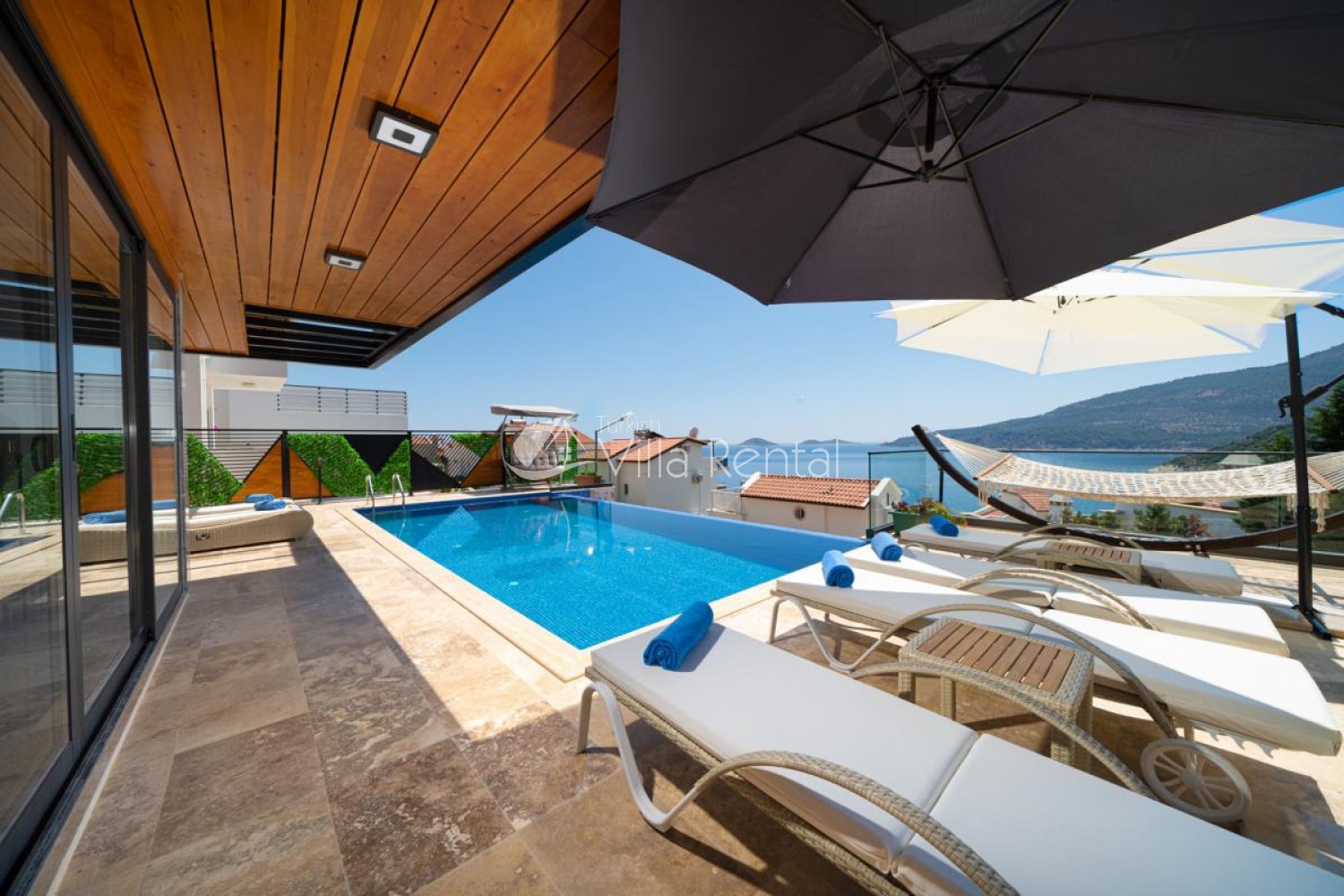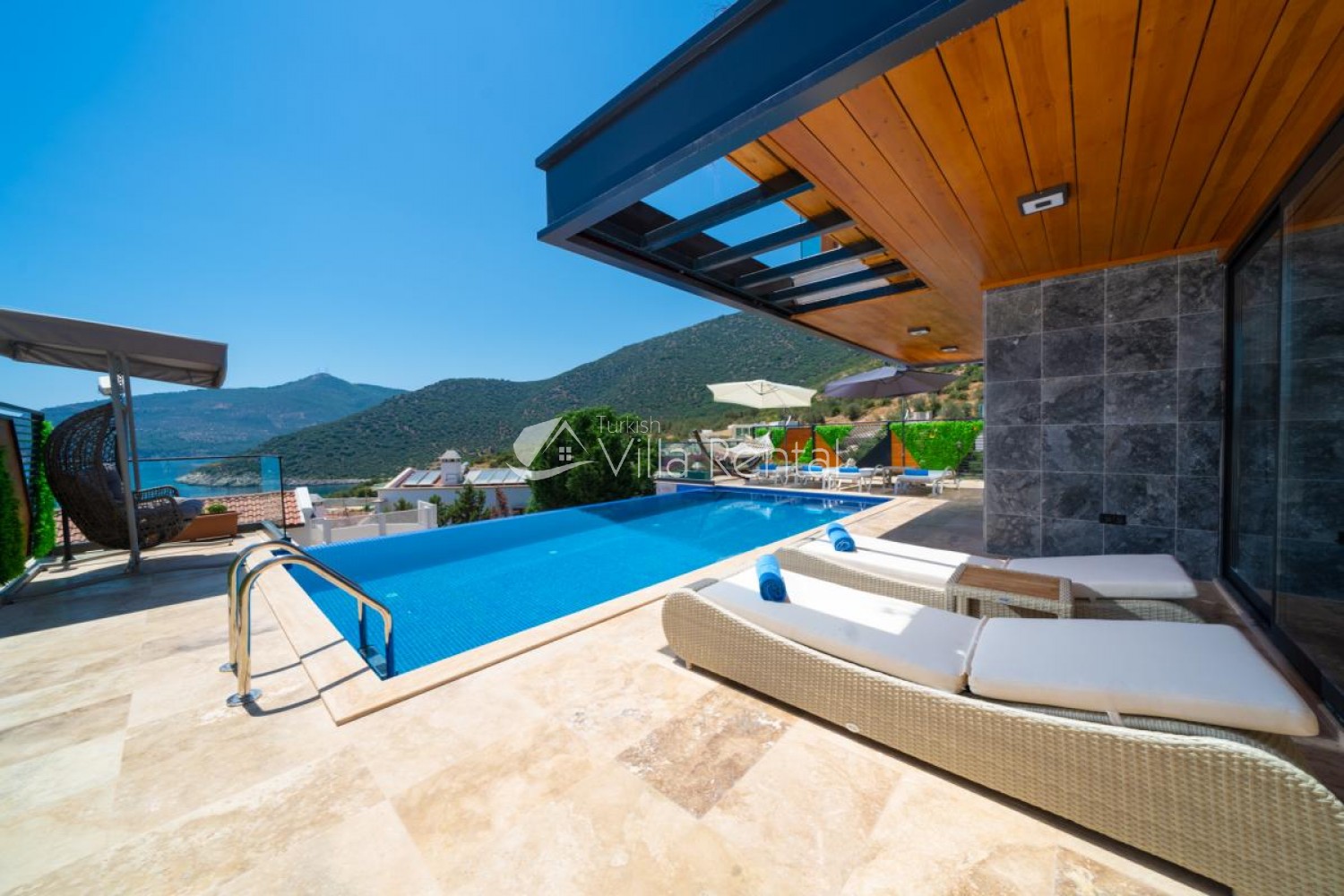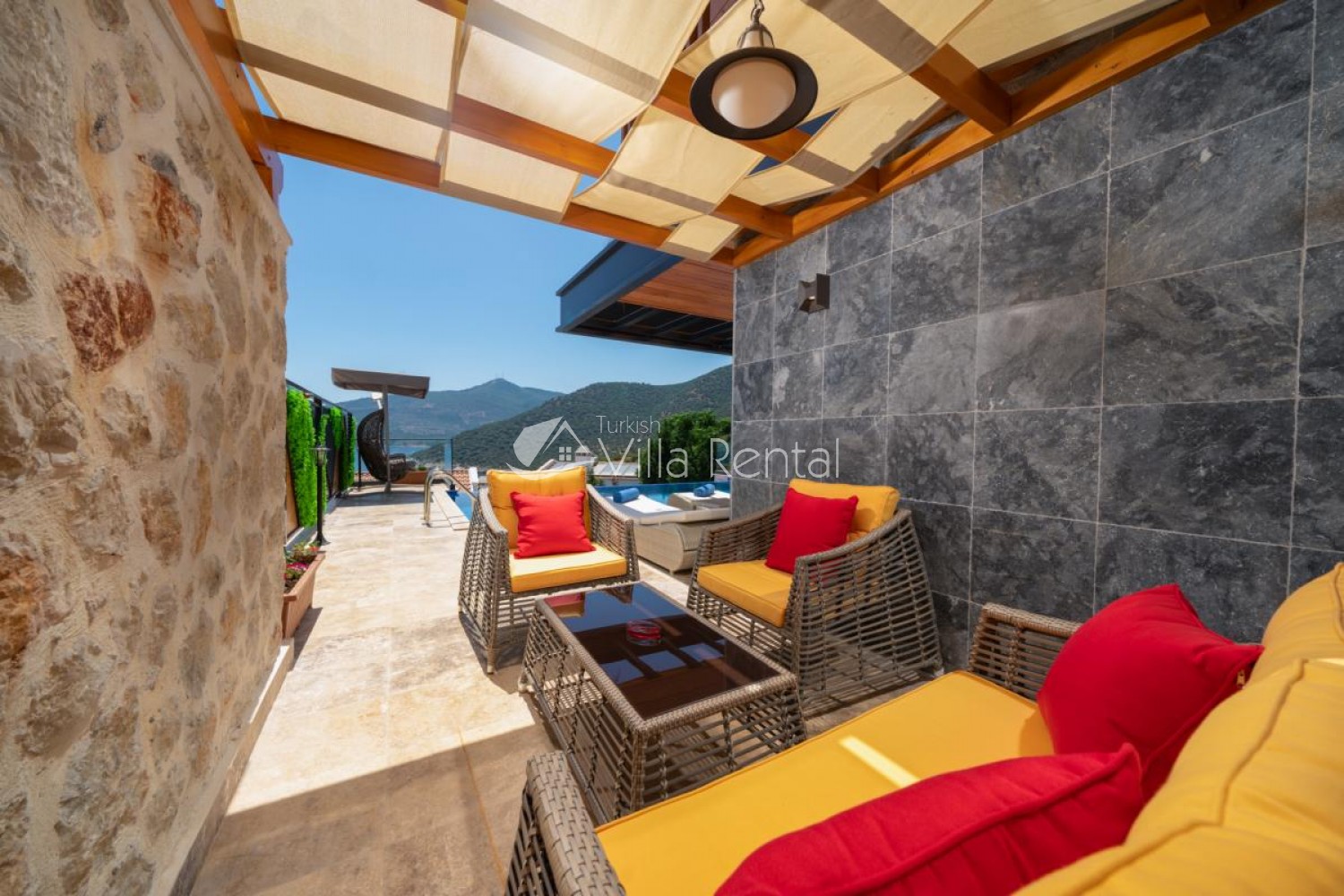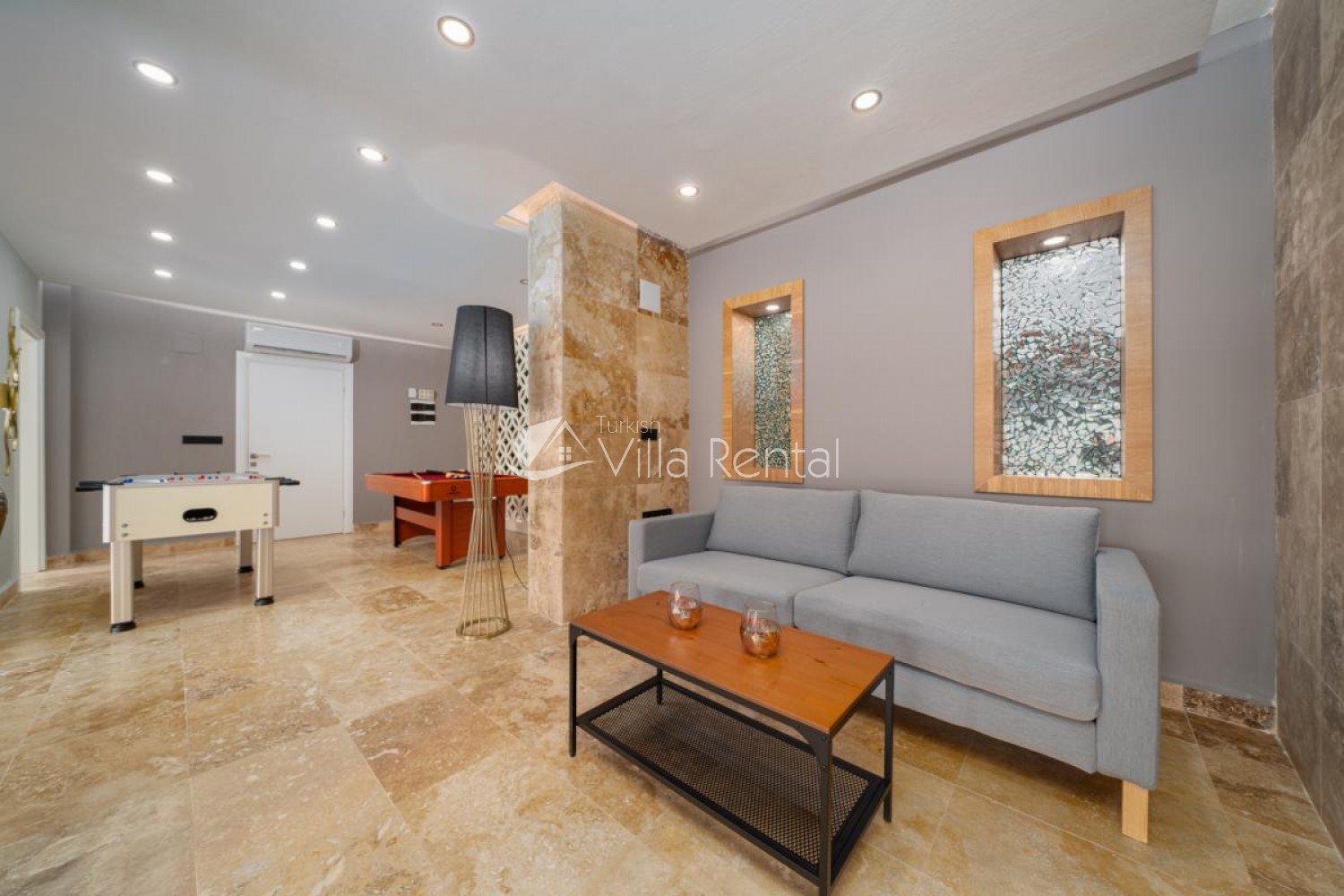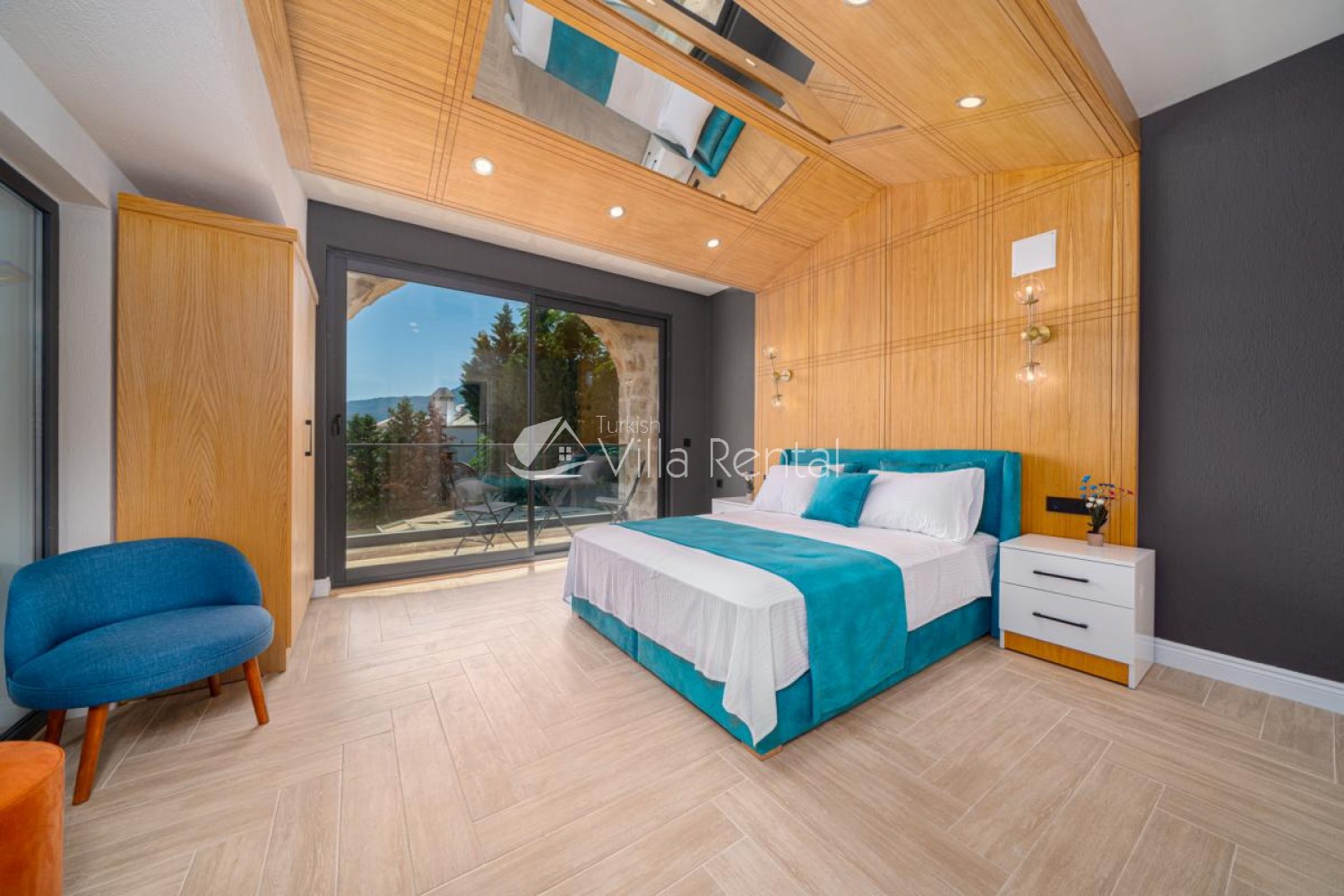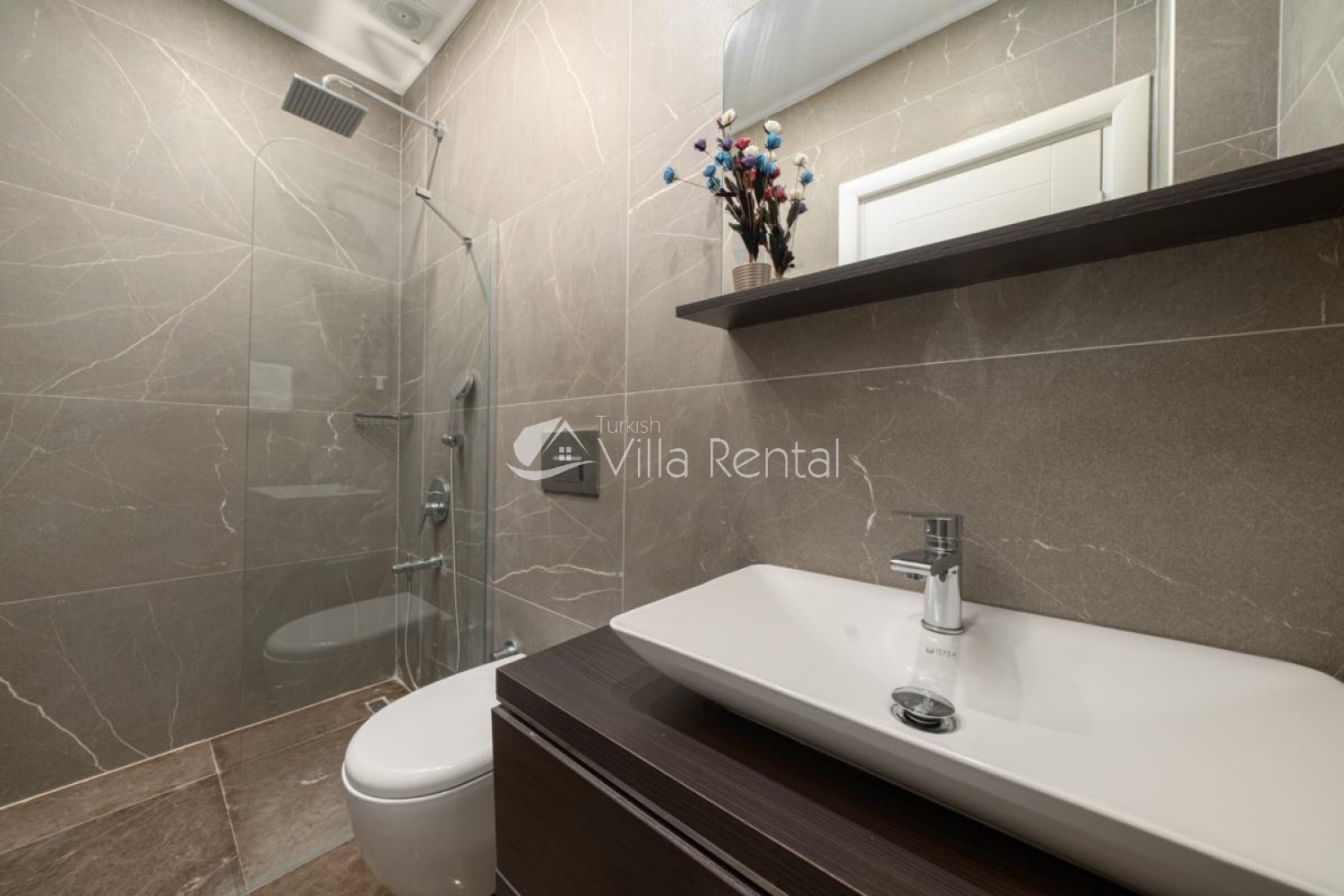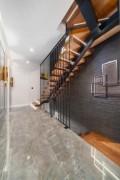 APRIL

£ 2000

2530$ 2310€ 73091TL

Minimum
stay
7 Night

MAY

£ 2200

2790$ 2540€ 80400TL

Minimum
stay
7 Night

JUNE

£ 2850

3610$ 3290€ 104154TL

Minimum
stay
7 Night

JULY

£ 3350

4250$ 3860€ 122427TL

Minimum
stay
7 Night

AUGUST

£ 3500

4440$ 4040€ 127909TL

Minimum
stay
7 Night

SEPTEMBER

£ 2850

3610$ 3290€ 104154TL

Minimum
stay
7 Night

OCTOBER

£ 2200

2790$ 2540€ 80400TL

Minimum
stay
7 Night

NOVEMBER

£ 2000

2530$ 2310€ 73091TL

Minimum
stay
7 Night
£ 2000
2530$ 2310€ 73091TL
£ 2200
2790$ 2540€ 80400TL
£ 2850
3610$ 3290€ 104154TL
£ 3350
4250$ 3860€ 122427TL
£ 3500
4440$ 4040€ 127909TL
£ 2850
3610$ 3290€ 104154TL
£ 2200
2790$ 2540€ 80400TL
£ 2000
2530$ 2310€ 73091TL
Description
Esra Evi is a beautiful new villa located in Kalamar, one of the most elegant and popular neighborhoods of Kalkan which has taken its place amongst the most trendy holiday destinations of recent years. The villa is designed to give you a completely luxiourious experience with details such as an indoor pool, jacuzzi, sauna, outside infinity pool, and sea views. The maximum accommodation capacity of the villa is eight people with a total of four bedrooms. A decent holiday awaits its guests.
Bedrooms
1.Bedroom: Master suite bedroom has double bed, bedside table, wardrobe, jacuzzi and wc.
2.Bedroom: Master suite bedroom has a double bed, bedside table, wardrobe, bathroom and wc.
3.Bedroom: The master suite has a double bed, bedside table, wardrobe, bathroom and wc. (Entrance of this room is different.)
4. Bedroom: The young bedroom has two single beds, bedside table, wardrobe, air conditioning, bathroom and wc.
Kitchen: The American kitchen includes an oven, refrigerator, dishwasher, hob, microwave oven, kettle, washing machine, pot and pan set, dinner set, cutlery and glasses.
Living Room: Combining elegance and comfort in a single structure, the living room has a comfortable seating group, TV, dining table and air conditioning.
Pool: There are two indoor and outdoor pools. The size of the large pool is 8.5 m X 4 m. The indoor pool measures 6 m x 3 m.
Garden: The villa has a private garden and there are lounge chairs, barbecue, parasols, dining table and chairs as well as a seating group.
Internet: The villa has Wi-fi. Due to the infrastructure of the region, cross-sections from internet service providers may be experienced. Using Internet; emails, social media accounts, newspapers and news sites; Watching movies and videos, downloading files is not enough.
Important information: Electricity, water, gas fees are included in the rental price of the villa. There is no extra charge. Extra cleaning, extra new sheets and towels, rental car, guidance services, health, etc. Insurances are not included in the prices.
Extras: The villa offers wireless internet, a games room and a jacuzzi. The villa is delivered to guests in a clean manner and is cleaned once a week.
Shield; in terms of geographical structure, is a settlement on the slope. In order to reach all of our cottages in Kalkan and the surrounding villages, we go uphill.
Cleaning / Towels / Linen / Maid-service:
Bathroom towels and bed linen included. If you are staying for more than one week then the villa will be cleaned and linen changed. If you require extra cleans and linen changes then these can be arranged at a fee.
Damage Deposit: an accidental damage deposit of £200 is required when you arrive, which will be returned to you at the end of your stay if everything is in order. If anything is broken or damaged we will deduct the cost of repair/replacement from your returned deposit.
Other information: Please bring your own beach towels if you require them.
Please note that there is a 300 metre gravel road up leading up to the villa.
Please note: before booking please read the villa description and view photos to see what is included. Extra services and items are not provided.
Check-in time: 4pm.
Check-out time: 10am.
For early check-in or late check-out an extra night will need to be booked.
NOTE: The villa pictures in our site are taken with 12-18 mm Wide Angle Lens to fit the image to the screen. Therefore, the objects in the pictures may appear to be larger than the reality.
Prices for 2019 have been updated. The price is valid until August 15th.
Rating
Esra Evi
Rated
NAN
/5 based on reviews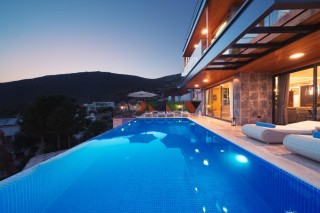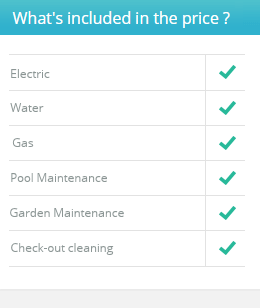 Nearby Villas