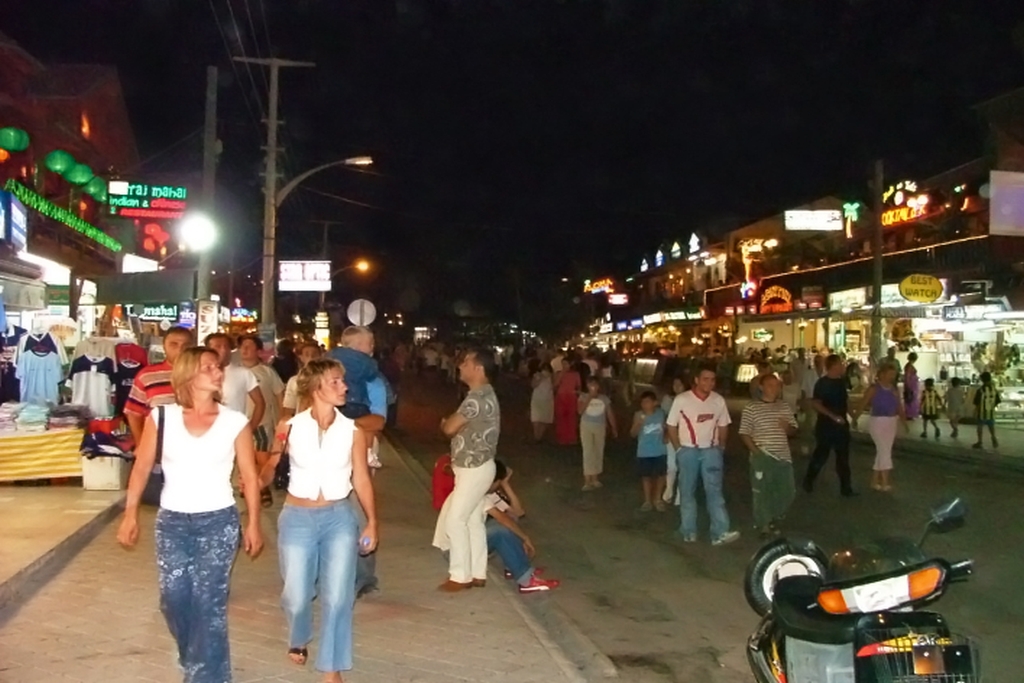 Hisaronu is a popular holiday resort located 10 km from Fethiye town, and 1.5 km from the world renowned beach resort of Oludeniz. Originally, Hisaronu served as a place of accommodation for those who wished to visit Oludeniz, as building was restricted there, but it has now become a holiday destination in its own right, particularly popular amongst British holiday makers.
It has great range of restaurants, bars, clubs, cafes, and shops, many selling your typically Turkish 'genuine fakes'!

The great advantage of renting holiday villas in Hisaronu is, as mentioned above, it is only a short ride away from the main Harbour town of Fethiye, and it is very close to Oludeniz beach. Just a few minutes in the car, or on the bus, you will find yourself on the pale sandy beach looking out onto the turquoise waters. In addition to this, staying in a Hisaronu villa also means that you will be on the doorstep of the fascinating village of Kayakoy, where you will find the historic ghost town on the hillside.
Holiday villas in Hisaronu tend to be designed specifically for summer rentals, therefore they are usually good at keeping cool indoors, with marble or tiled flooring, air conditioned throughout, and of course a pool to jump into when you need refreshing. They very often have BBQ areas so that you can enjoy dining out on those warm summer evenings.
As the resort is constantly being developed, the holiday villas in Hisaronu are generally of a modern, luxury design.