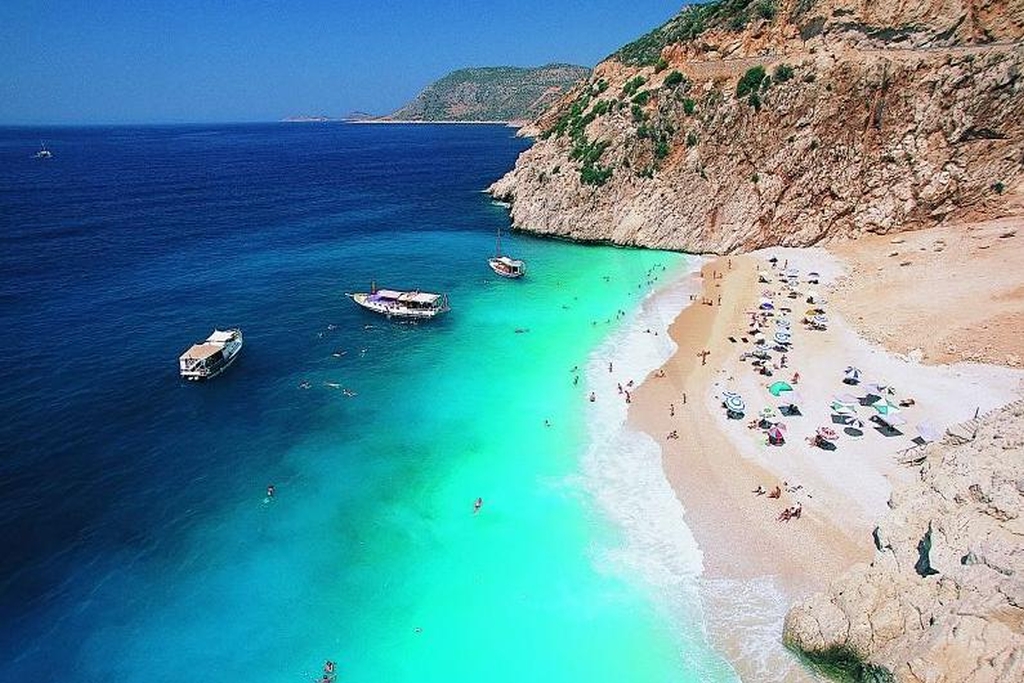 Kaş is a small fishing, yachting, and diving town which is located 168 km west of Antalya city. Although it comes under the province of Antalya, it is geographically closer to Fethiye.
Kaş is the arrival and departure point of many boats and yachts, and is also a favoured place for experienced divers. Many companies are also offering beginner's 'try-dives' where you can view beautiful fish and other marine life, as well as historical wreck sites.
There are regular trips to the nearby Greek Island of Meis, and other surrounding islands, or some people just like the relaxing feeling of sailing on the calm waters.

Kaş has a unique advantage over other destinations as it can be accessed easily from both Antalya and Dalaman airports. This means that people renting villas in Kaş have more options on flights as they can fly to either airport in order to reach their destination.
Villas in Kaş are built with a luxurious design, light and airy interiors to suit the hot summer weather, and are located on the hill side which means they have fantastic views of the harbour, boats, sparkling waters, and the islands and mountains.

Whilst staying in villas in Kaş, holiday makers can venture into heart of Kaş, wander down its narrow streets, try some traditional home cooking in the quaint cafes, take a walk along the beautiful harbour, and browse the many unique shops. During the evening can dine in delicious restaurants, and relax in one of Kaş' local bars.