Villa Amare

MARKET 500 m

BEACH 8 km

BUS STOP 7 km

RESTAURANT 500 m

NEAREST CENTER 7 km

AIRPORT 130 km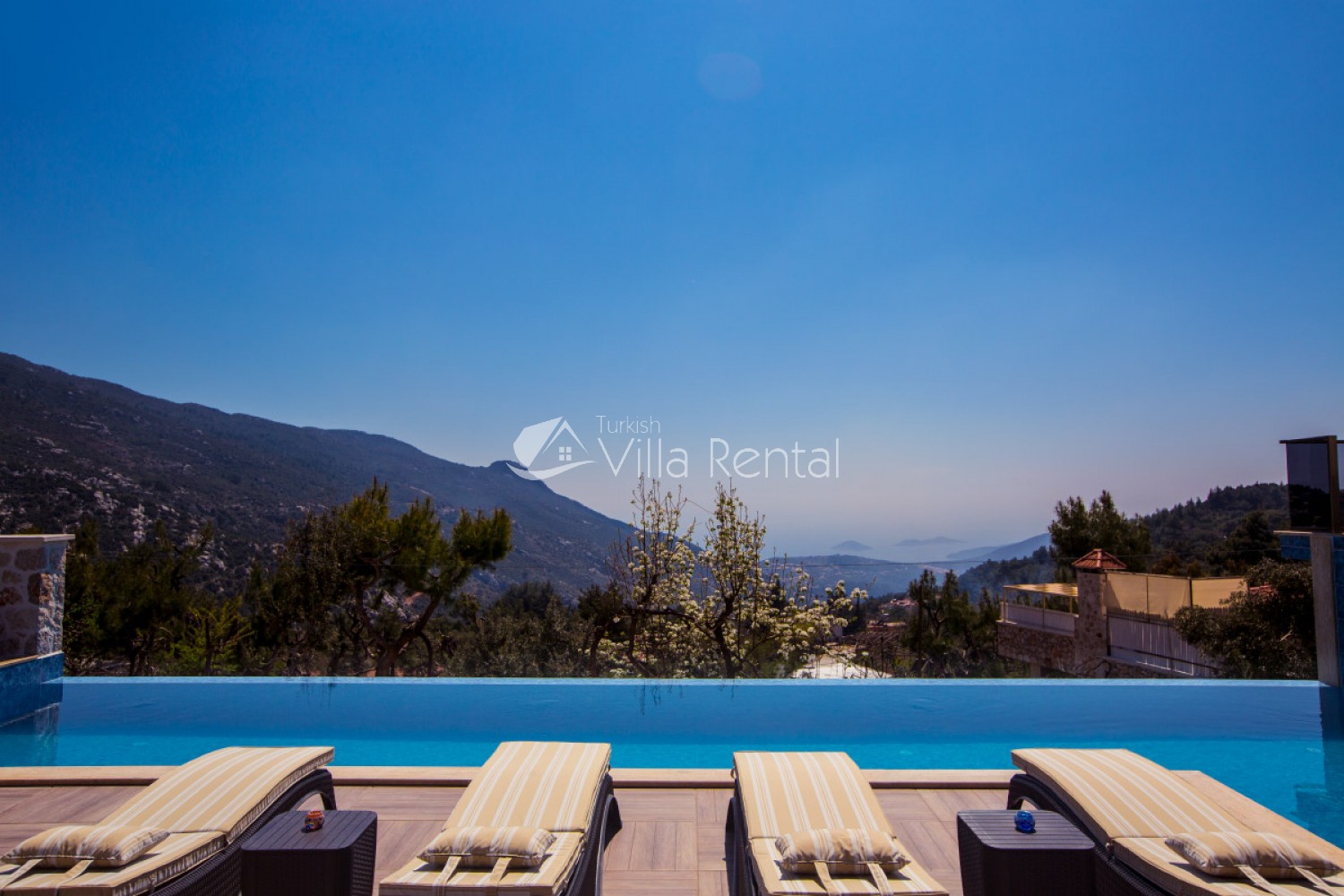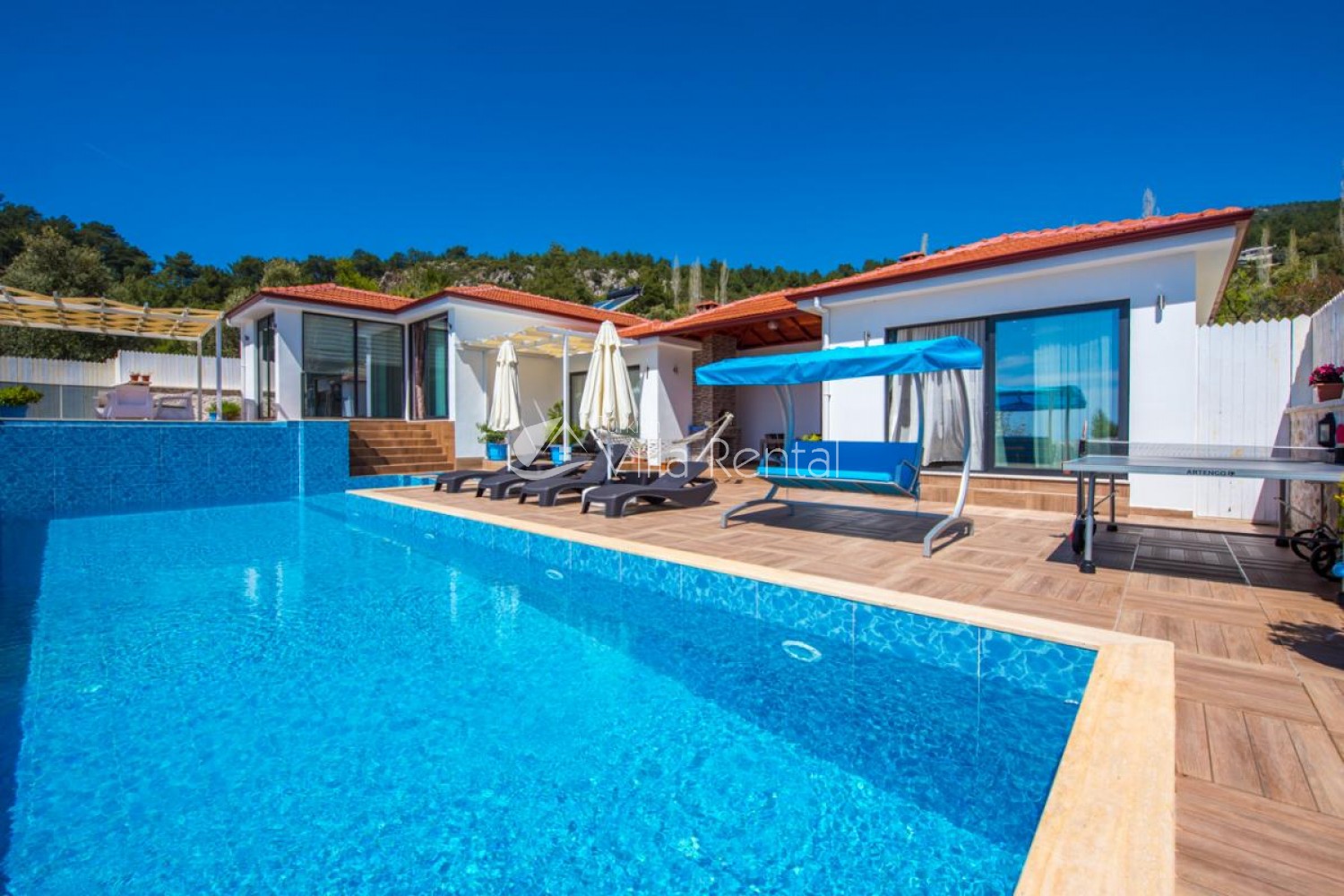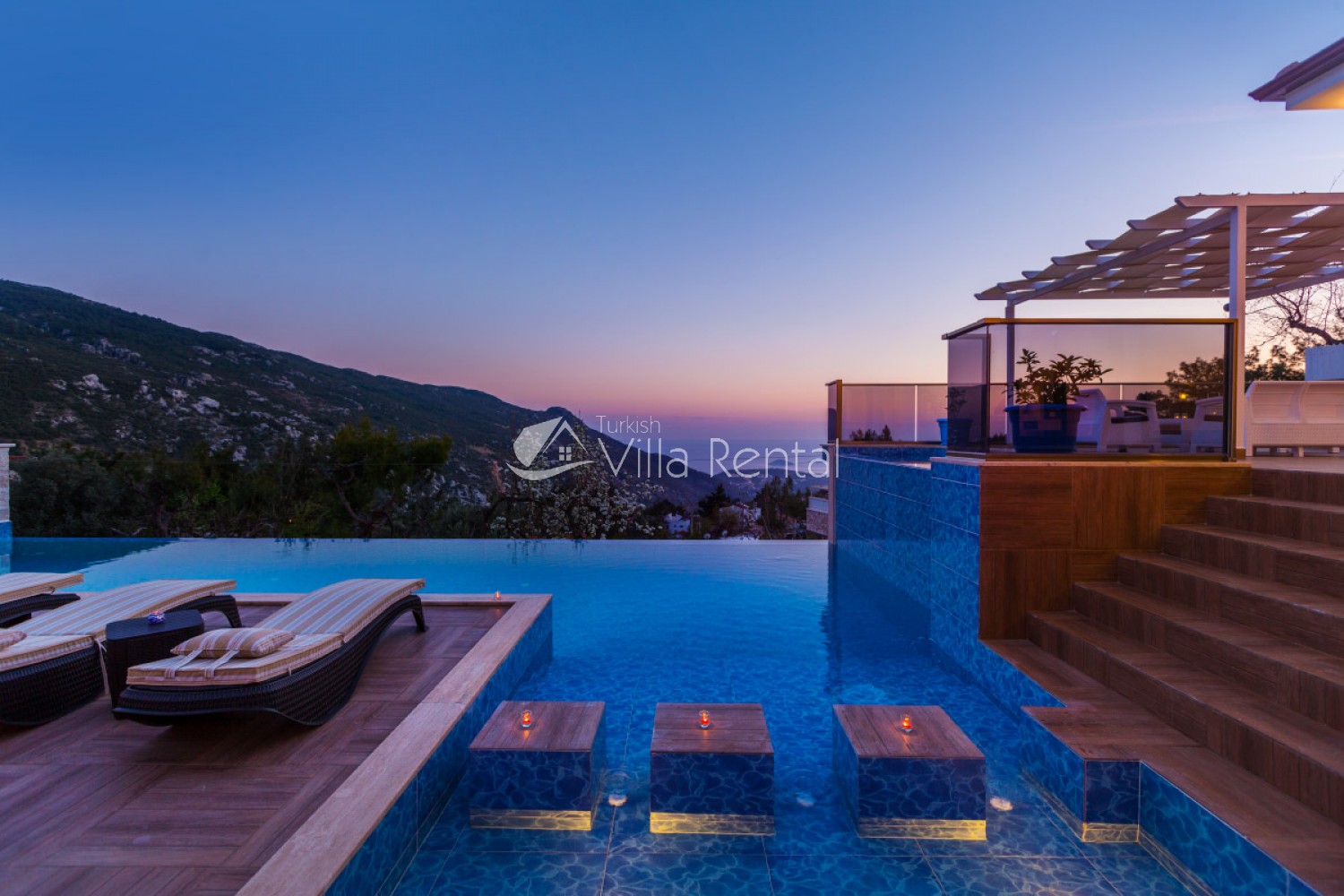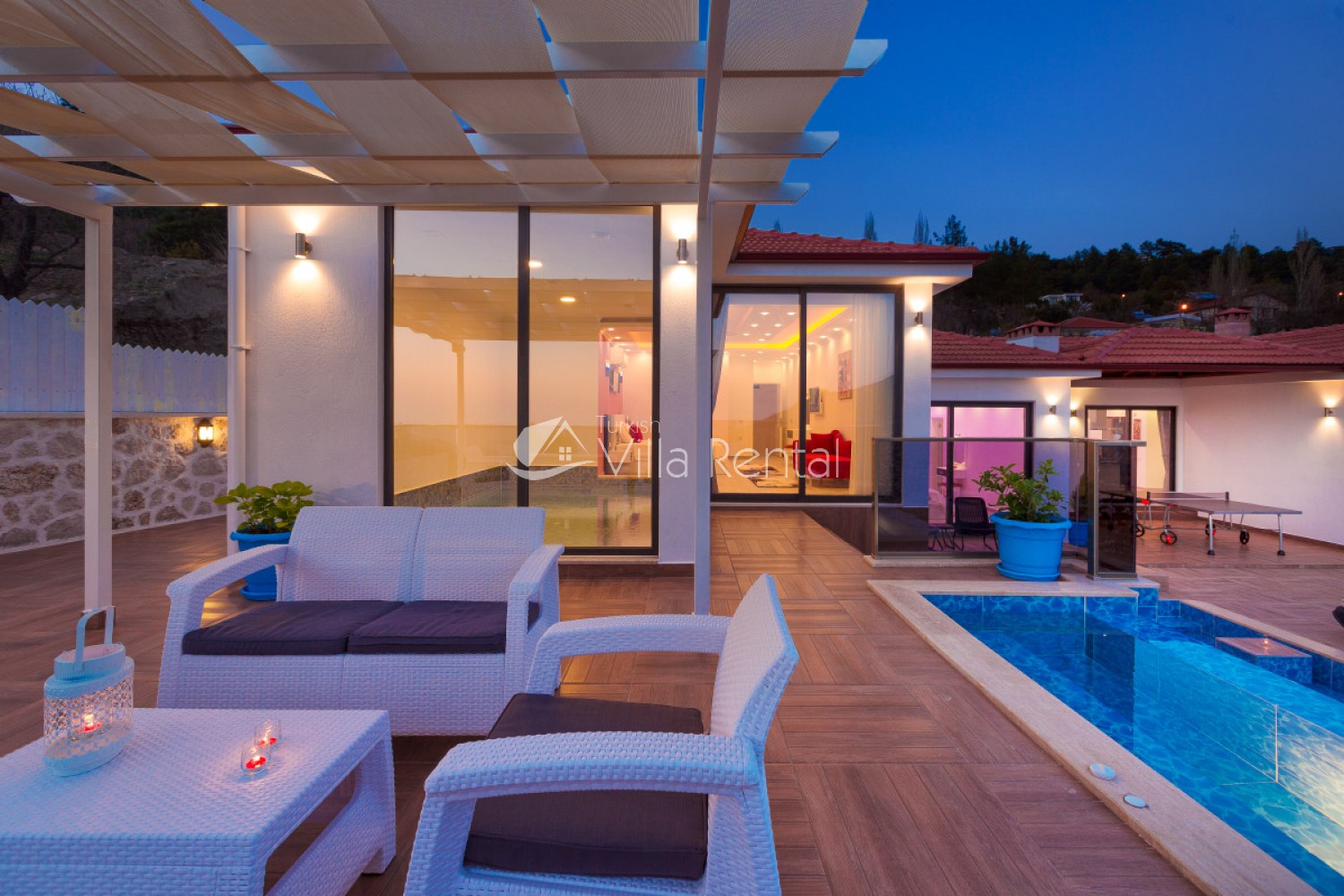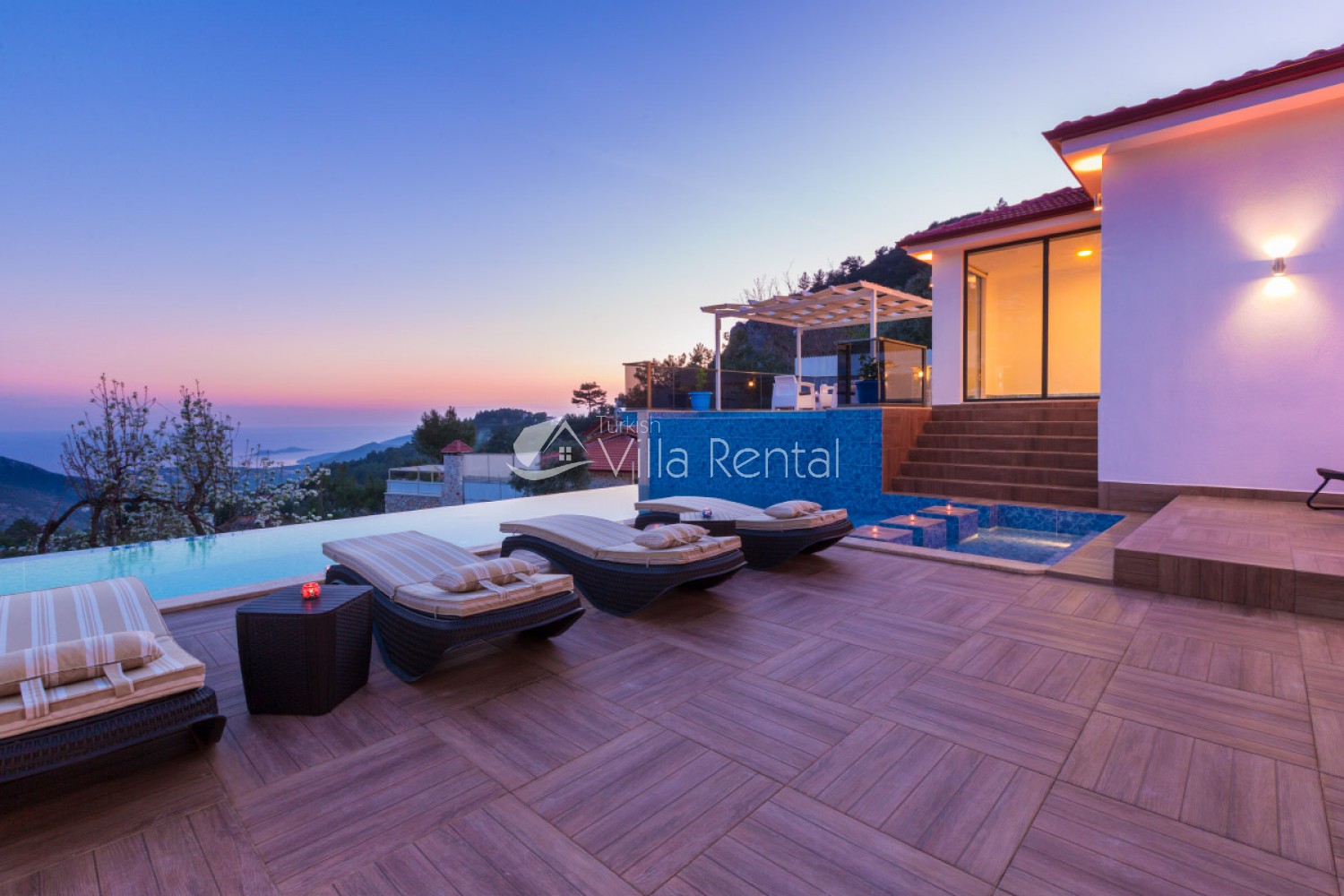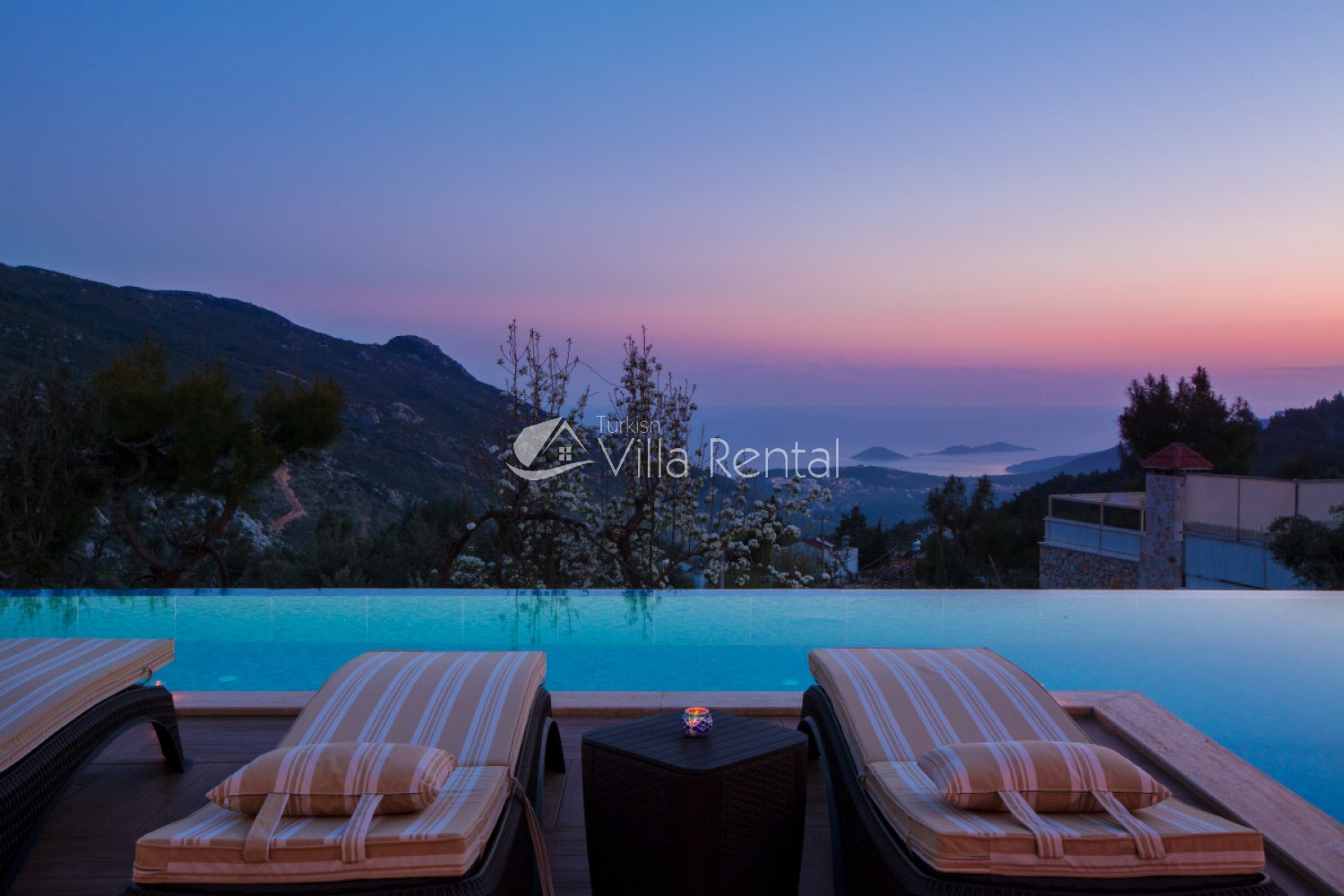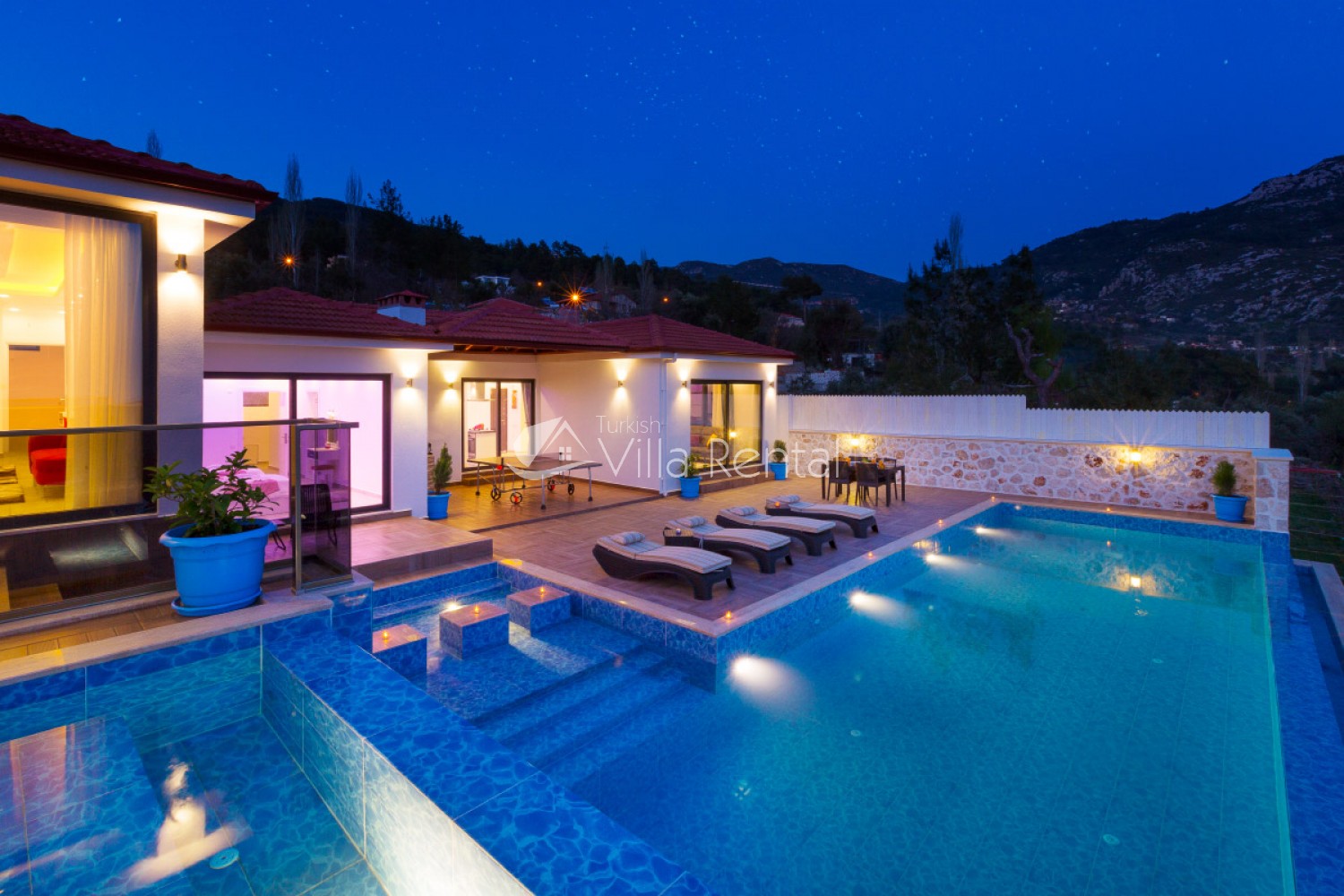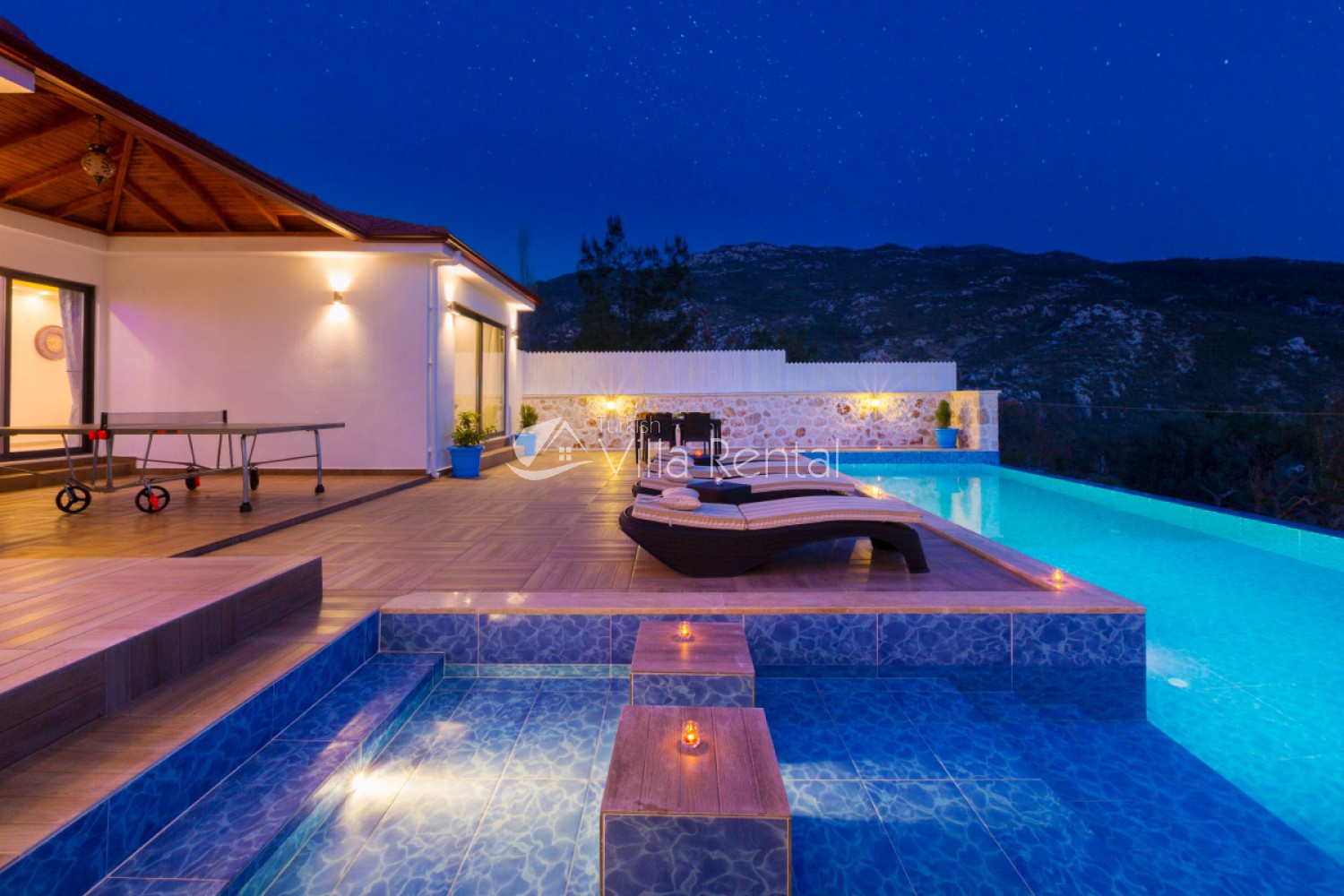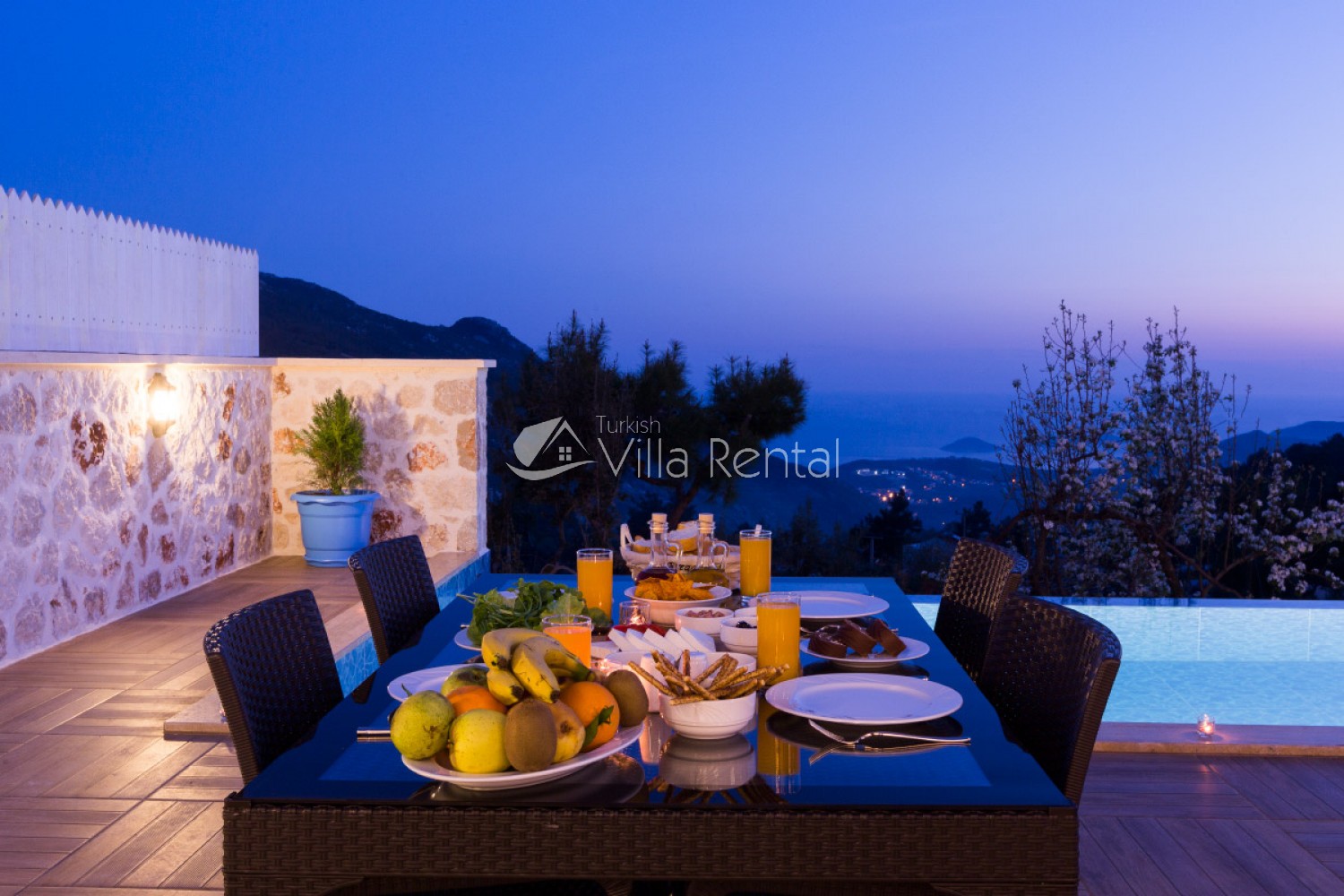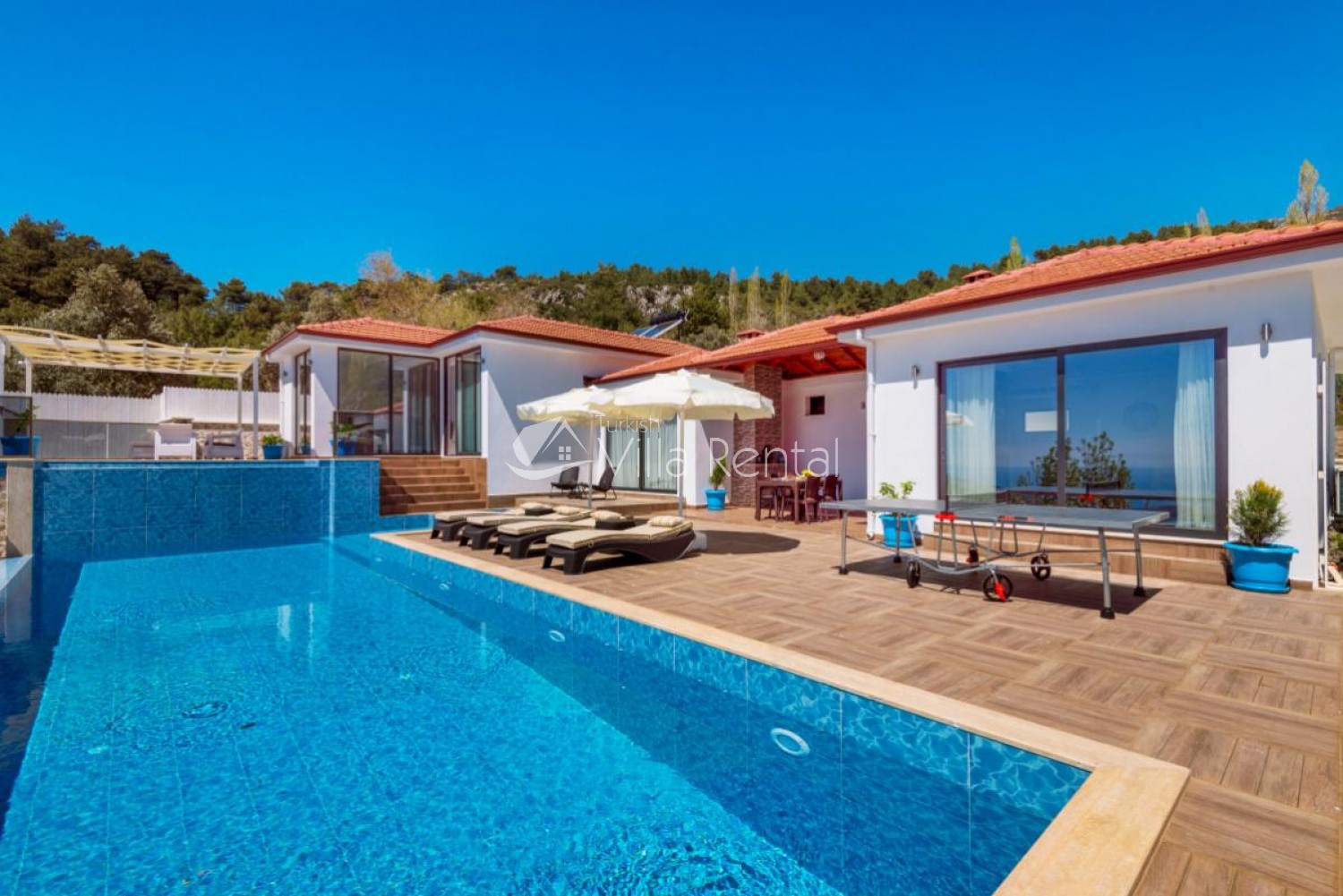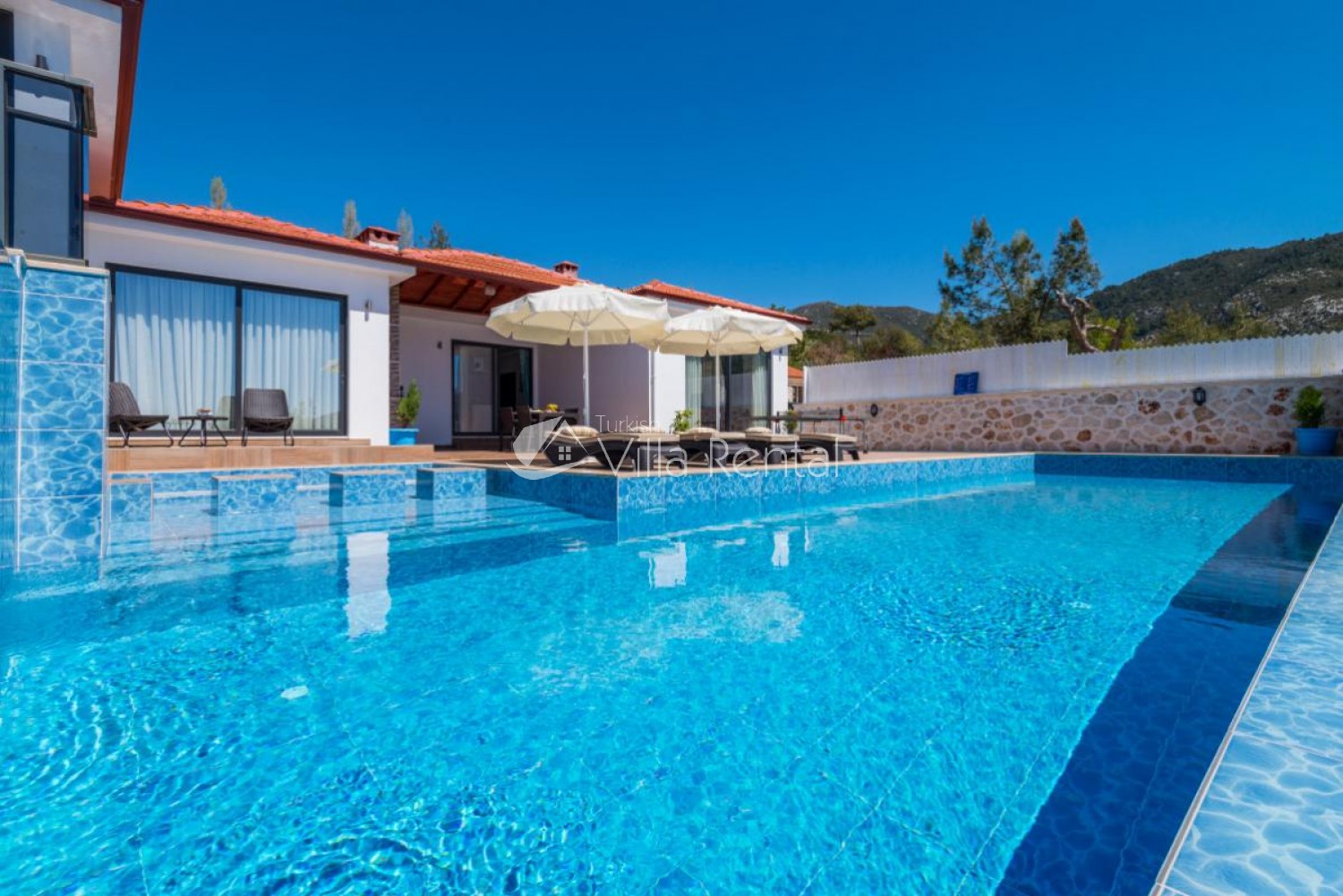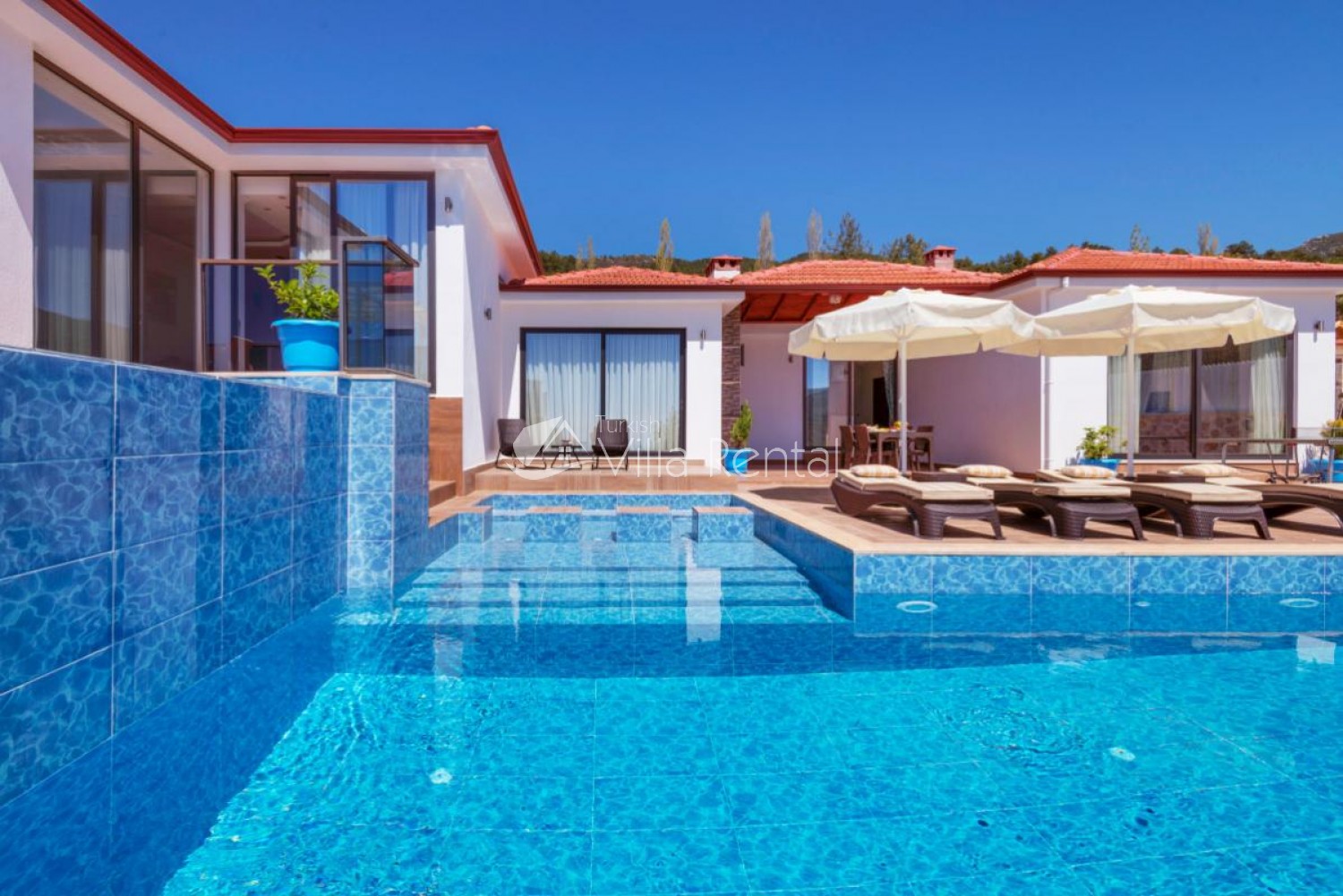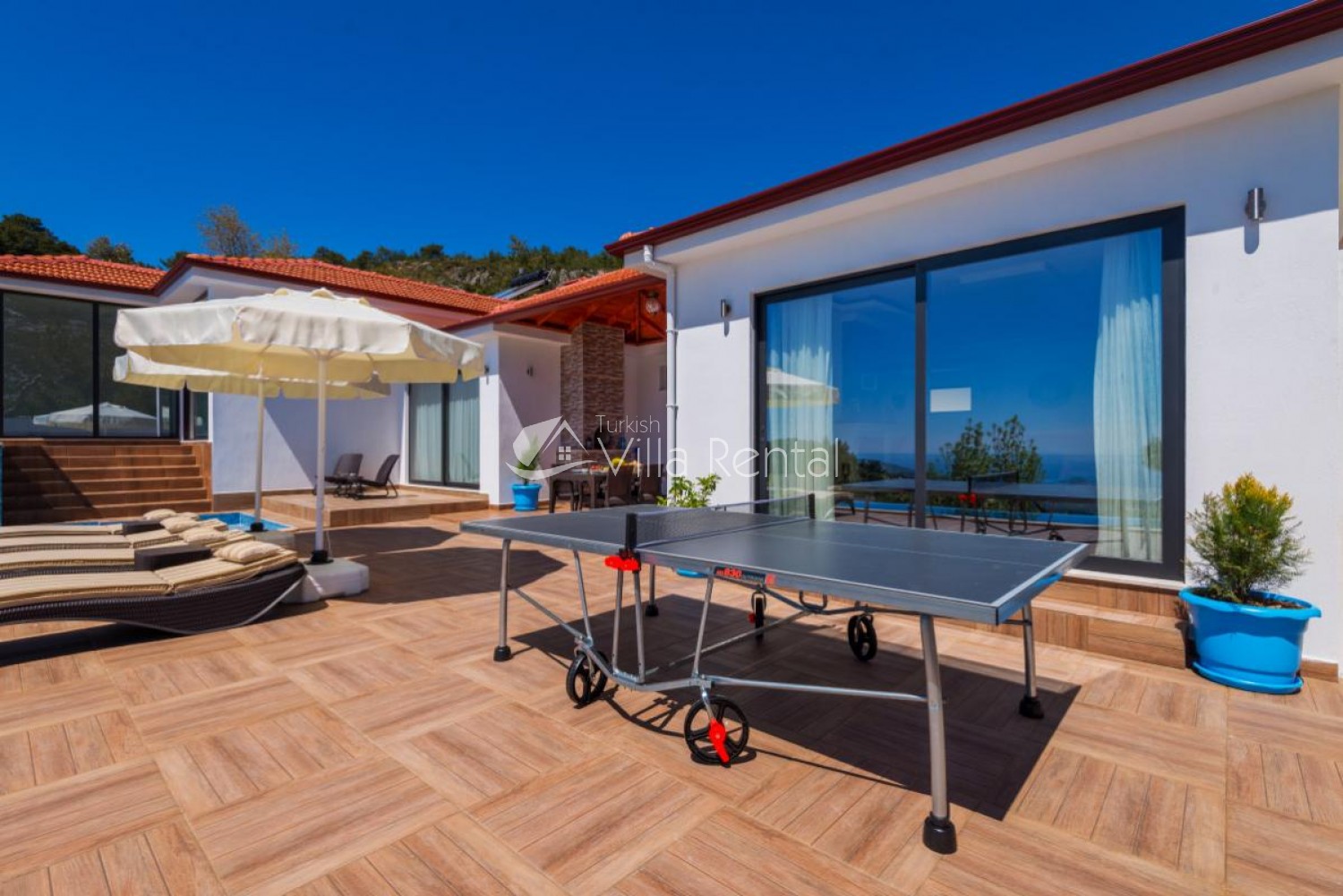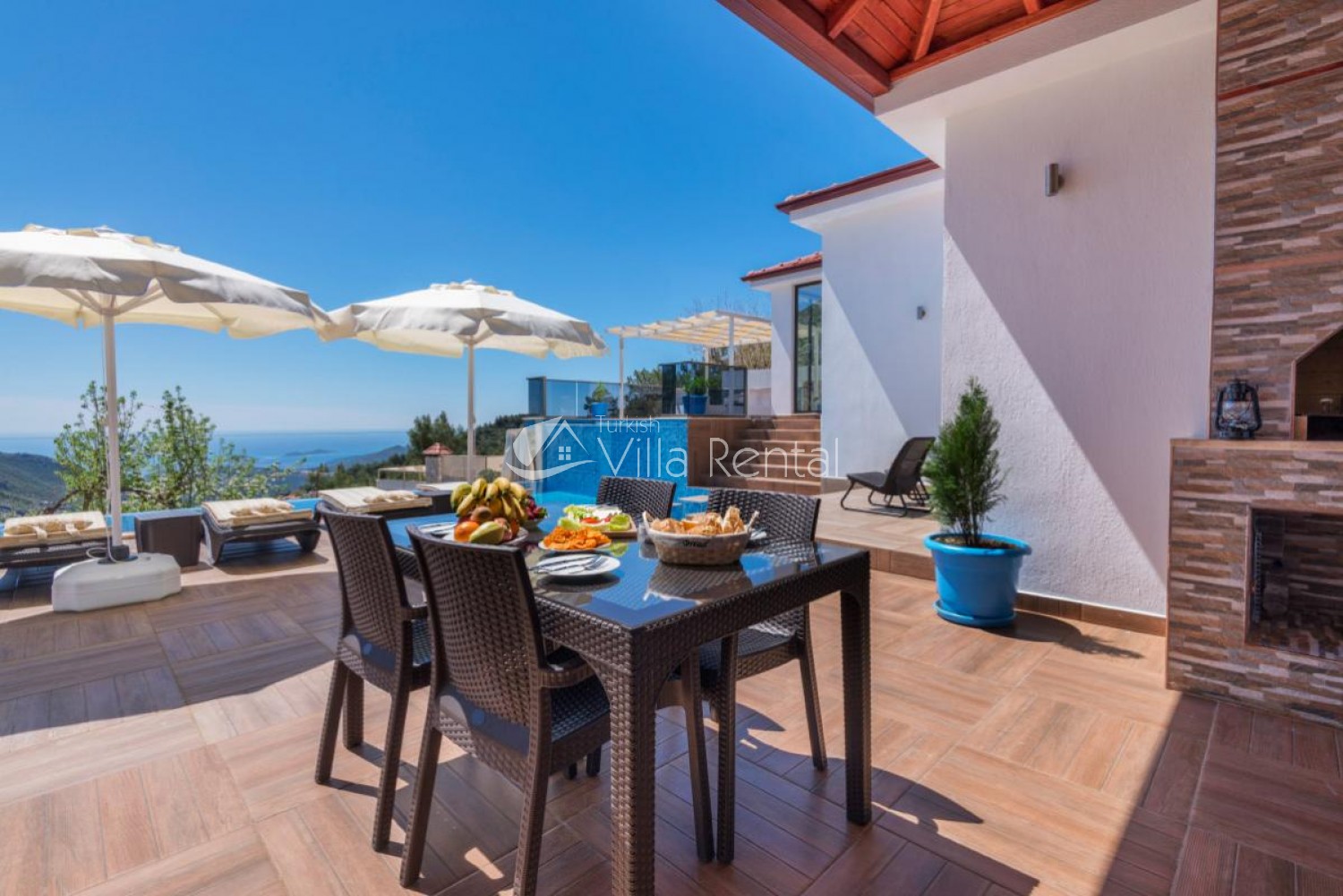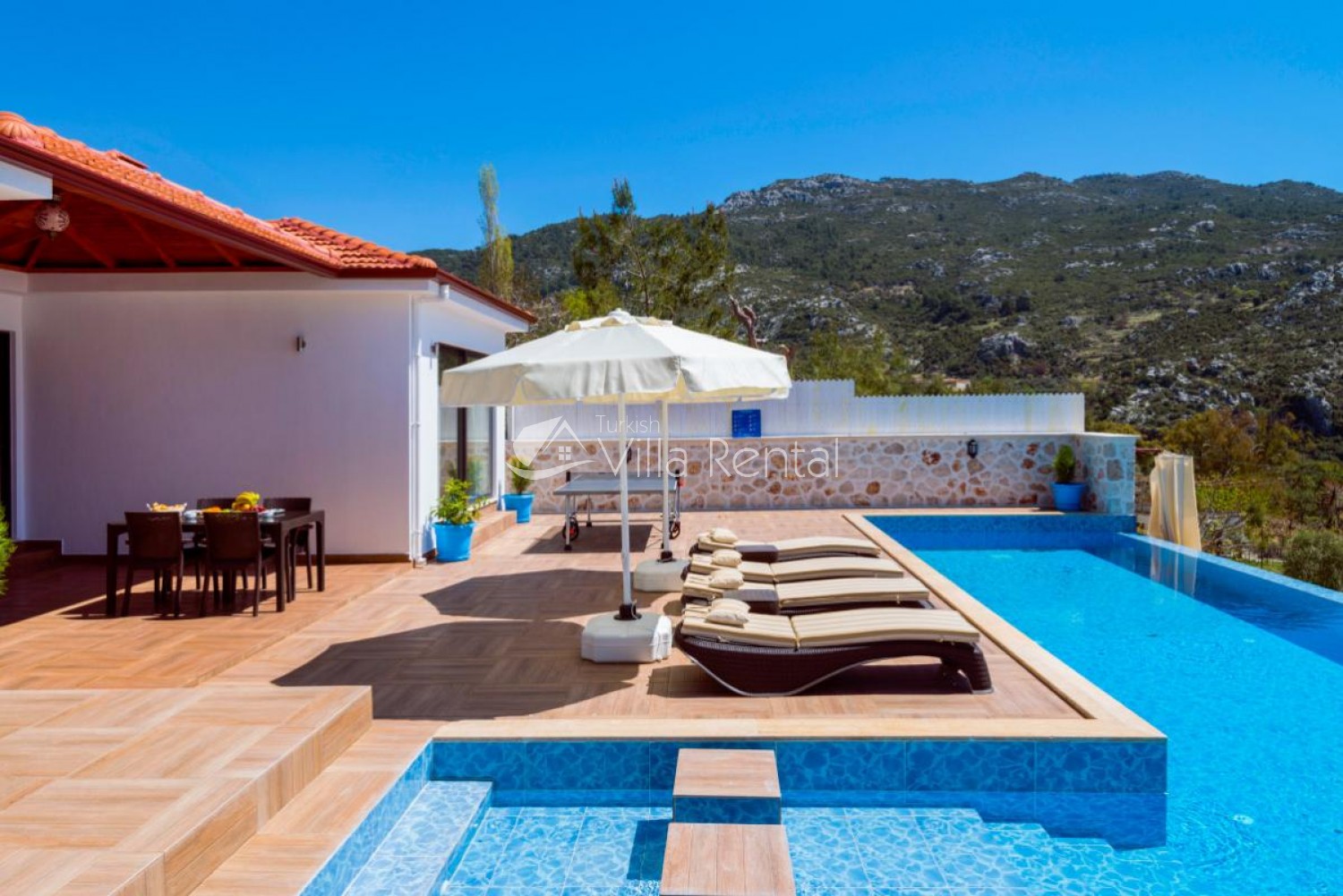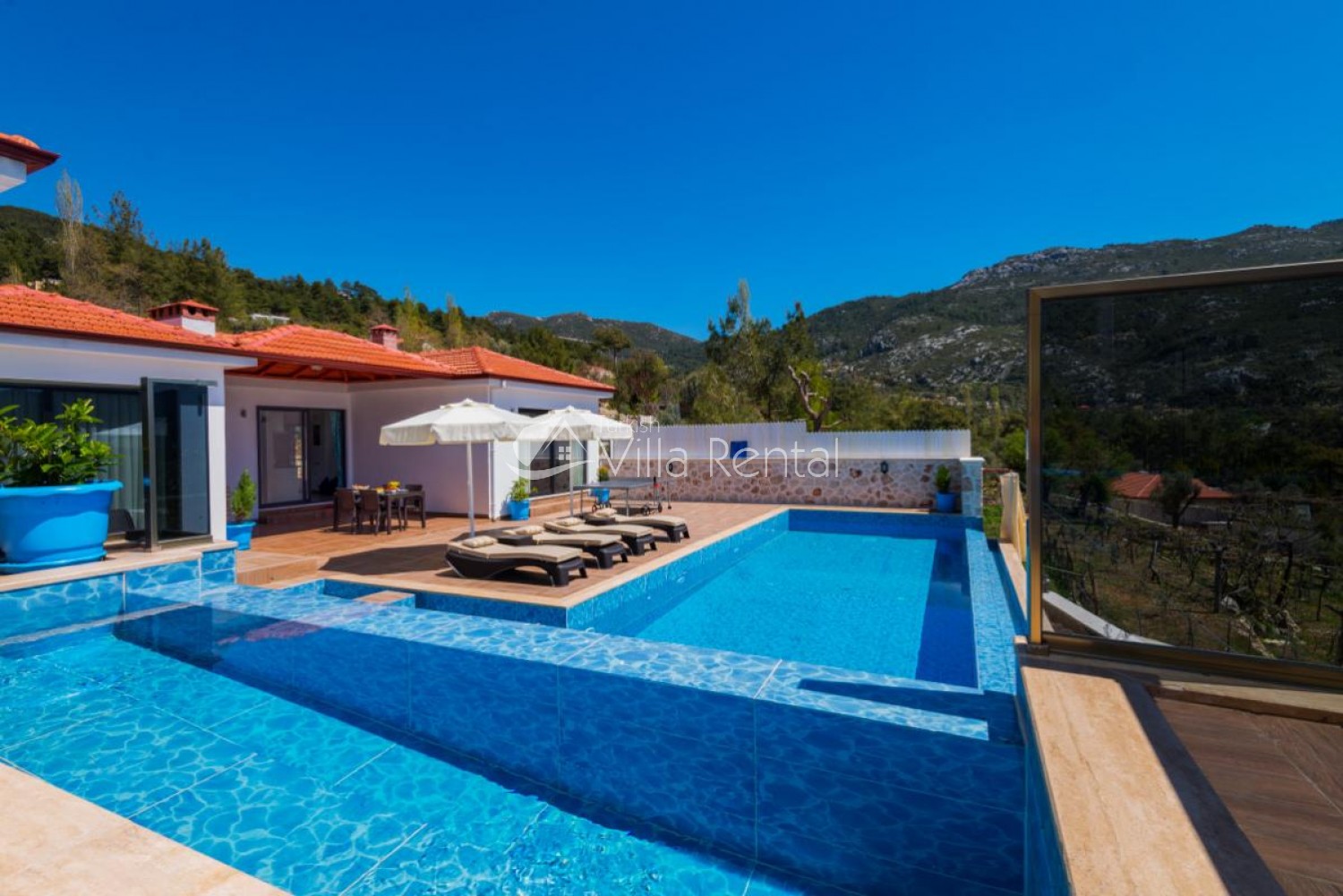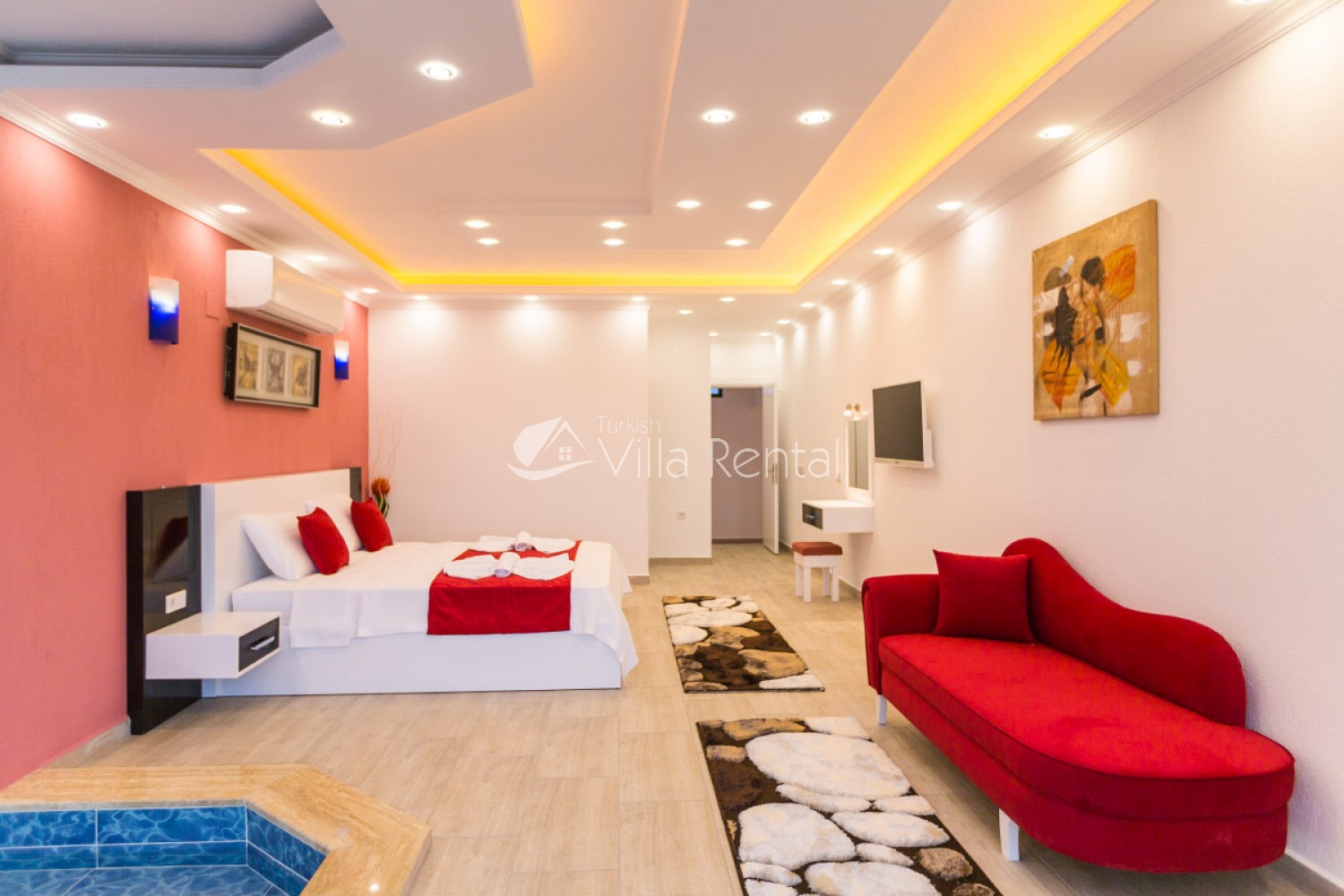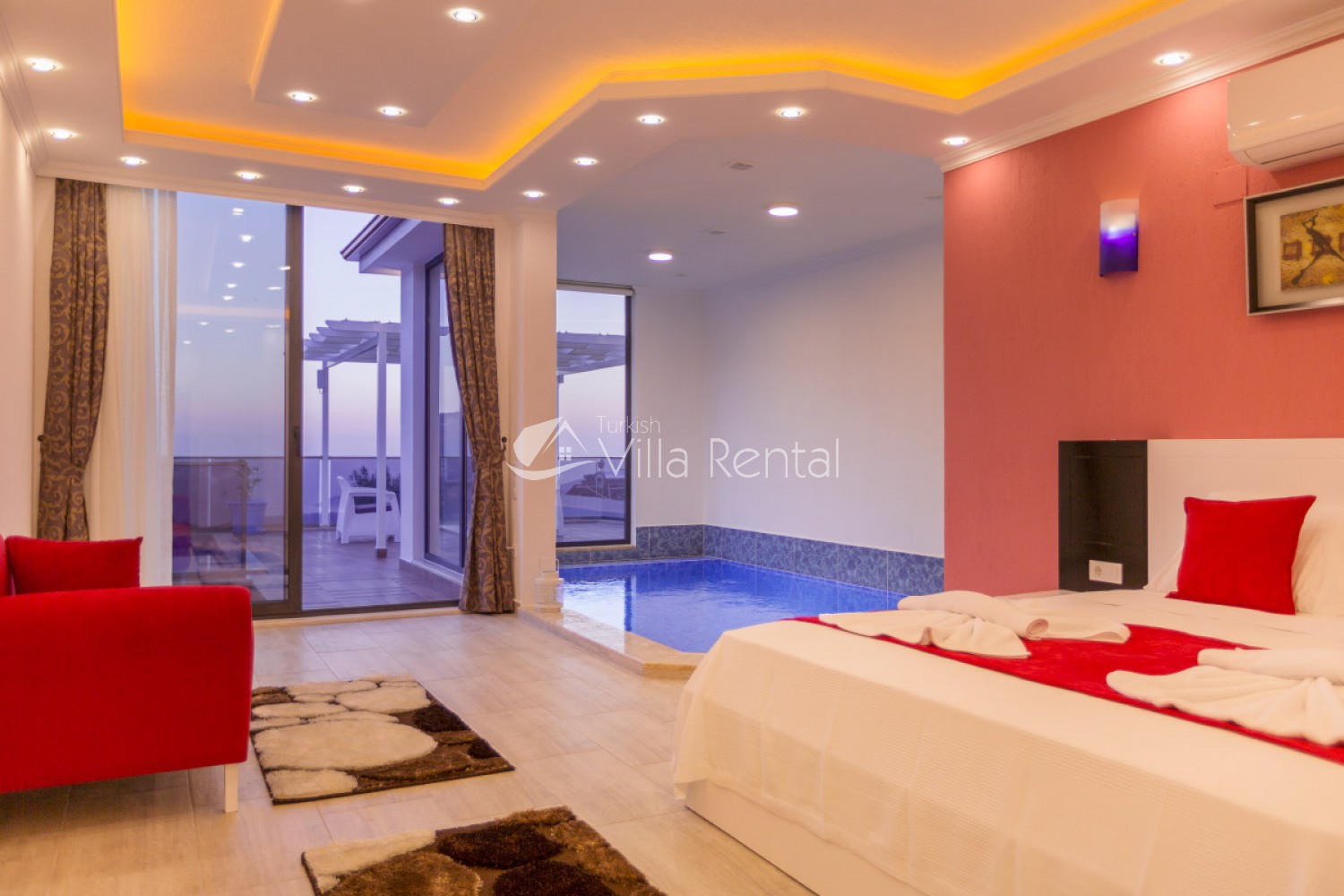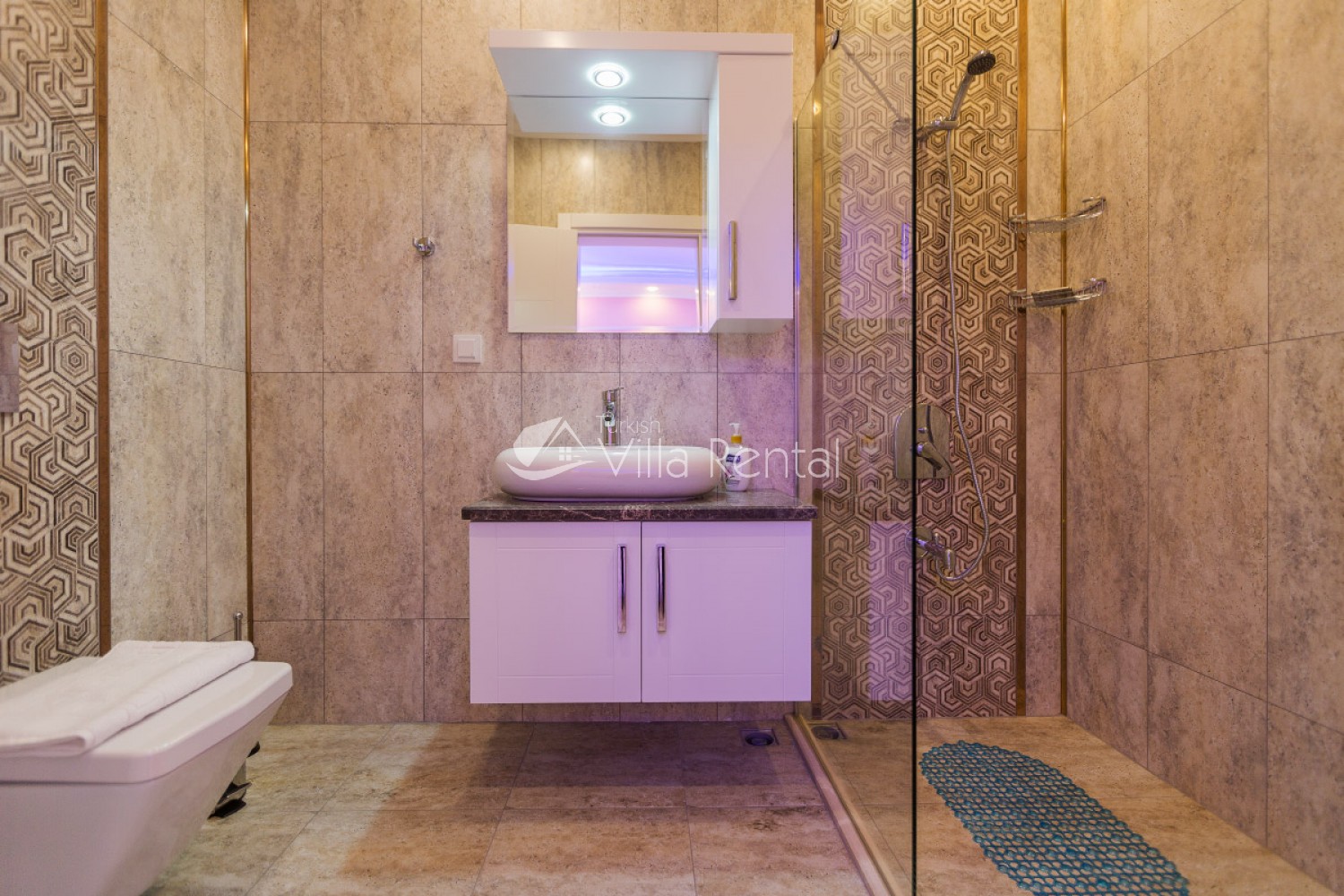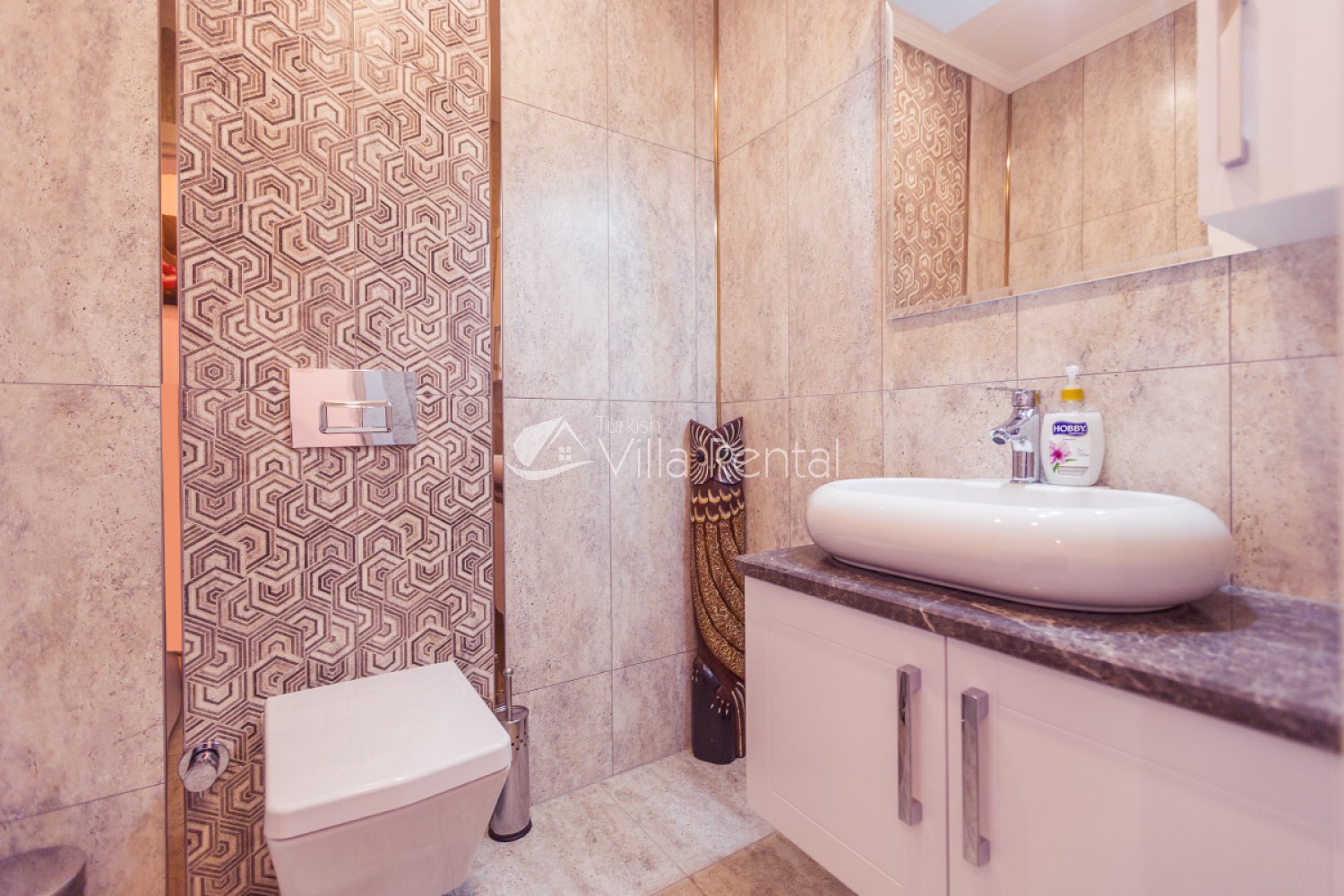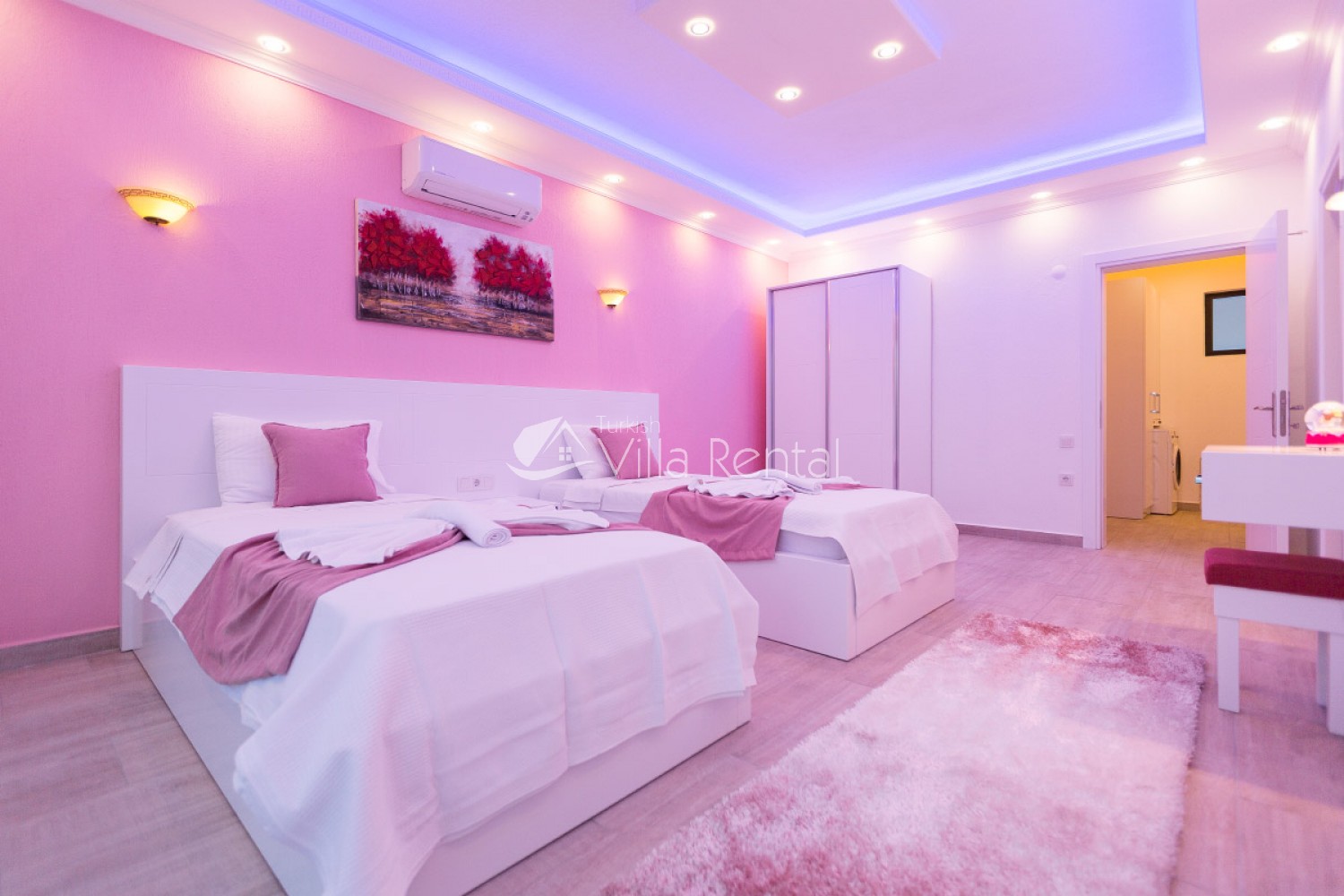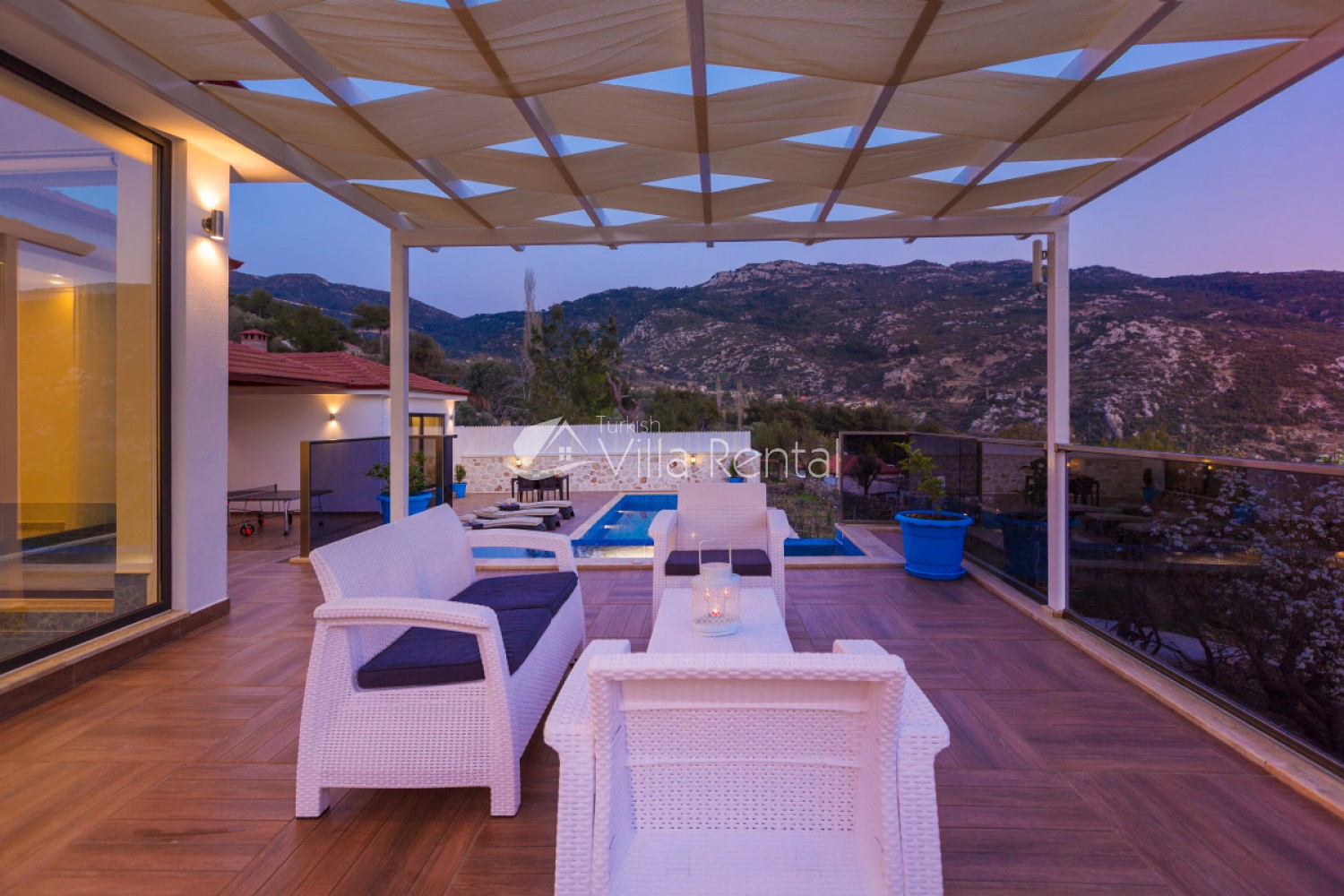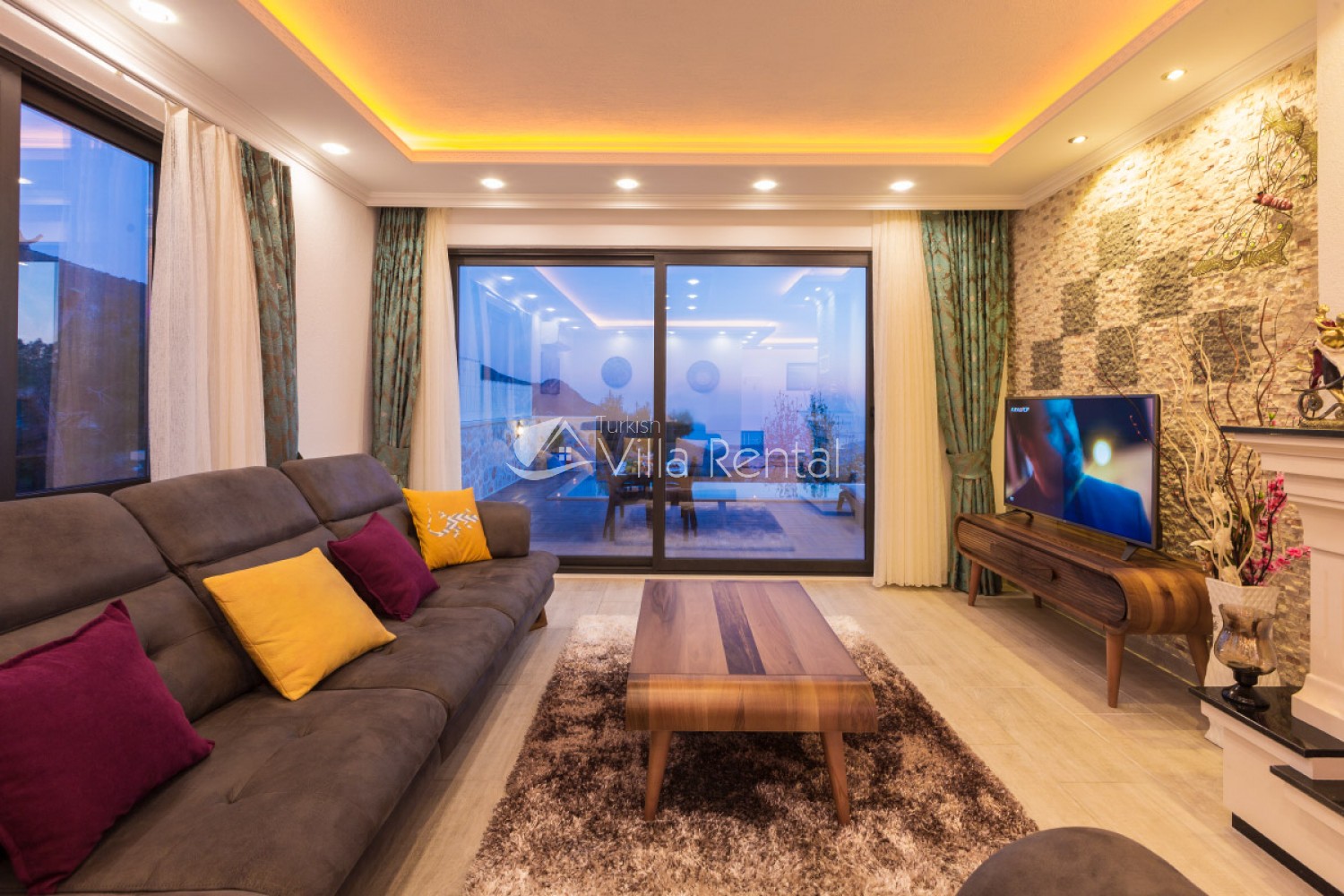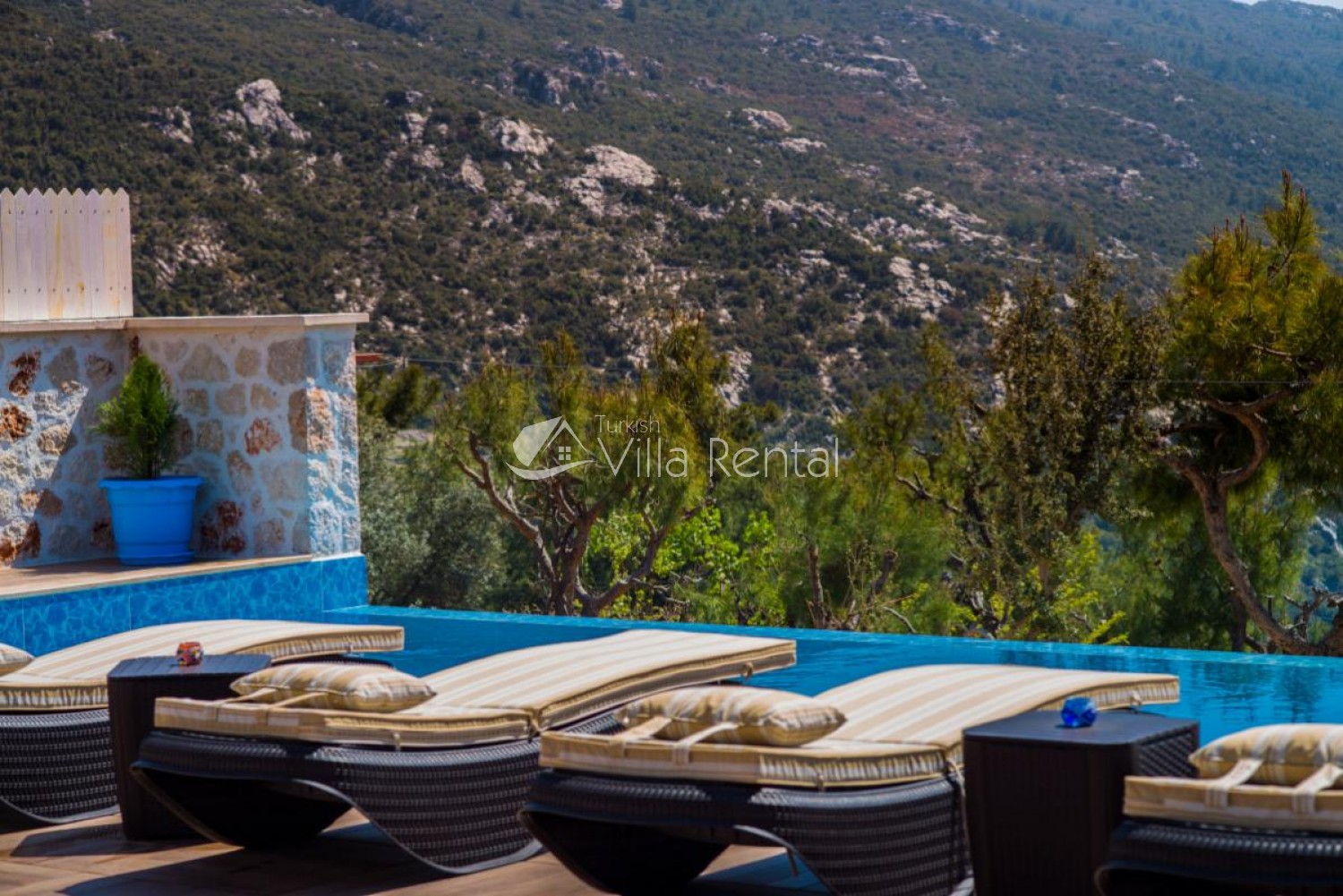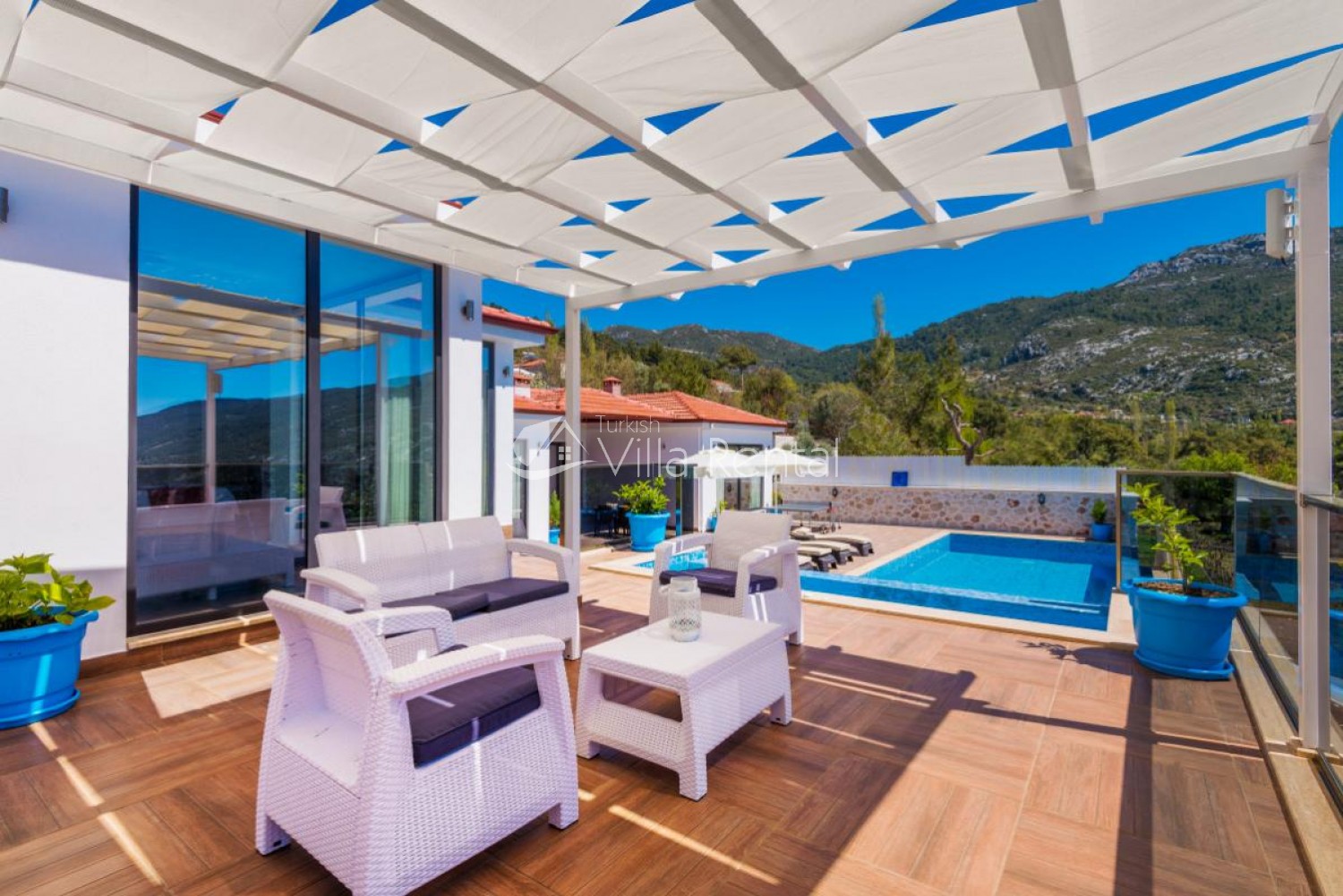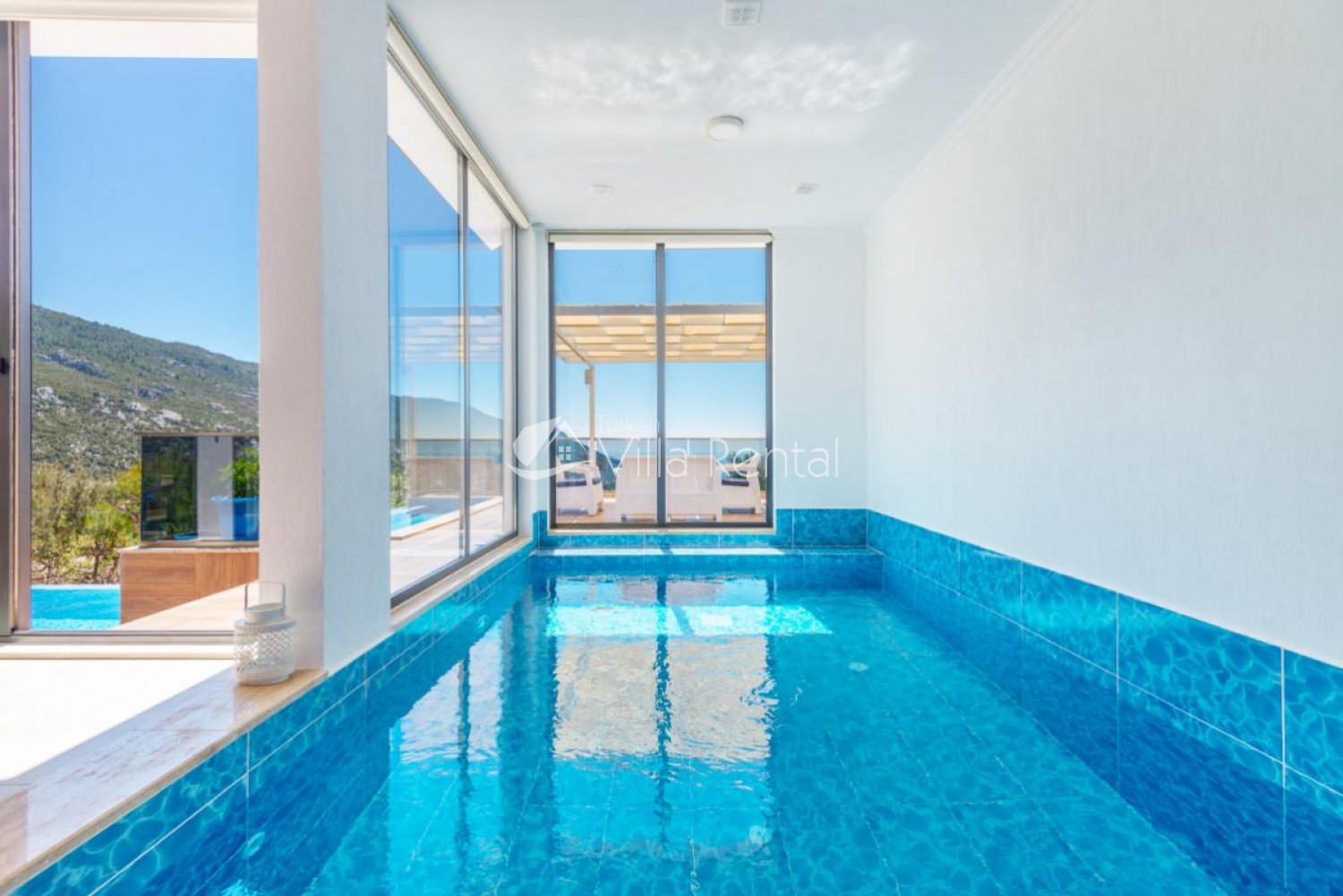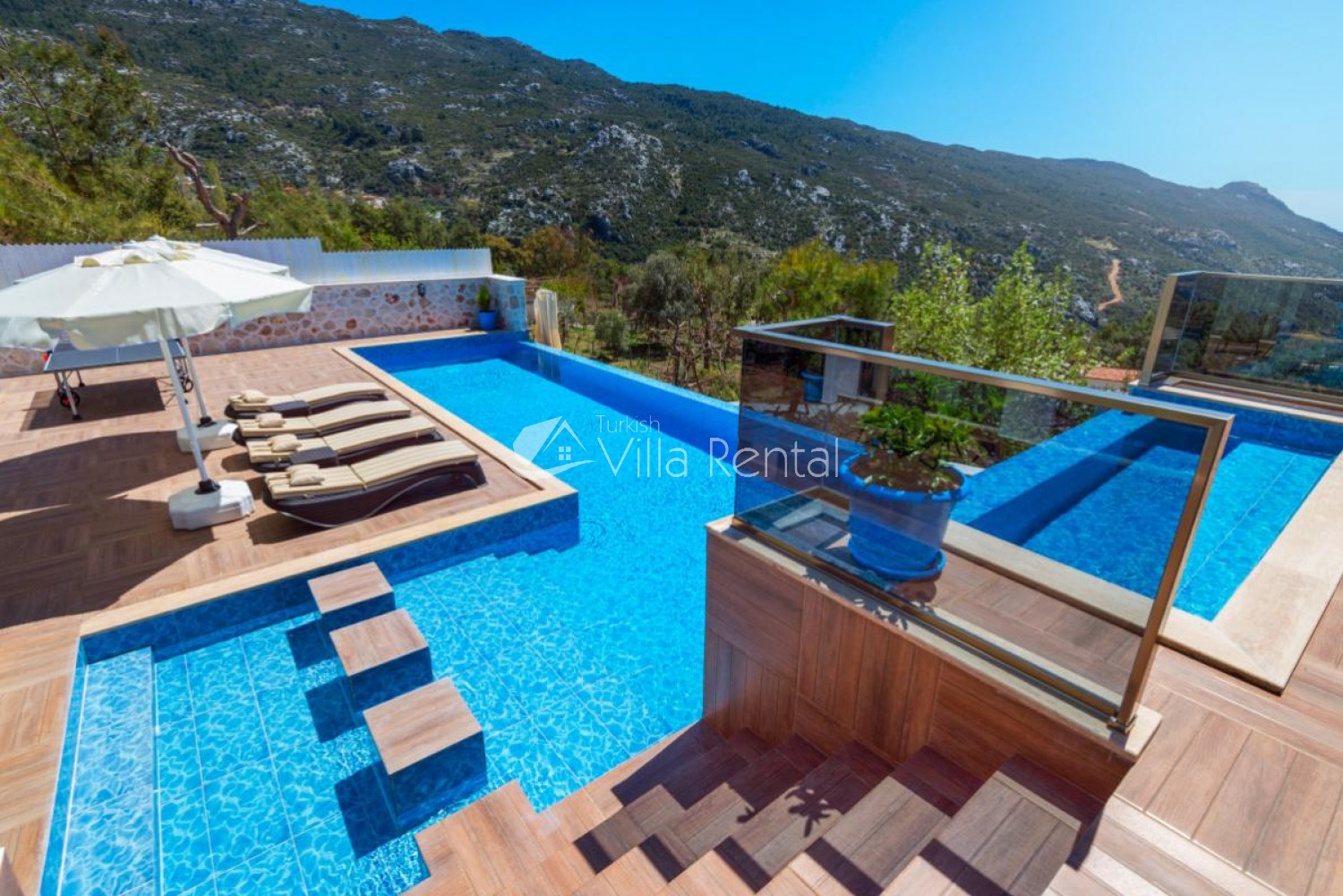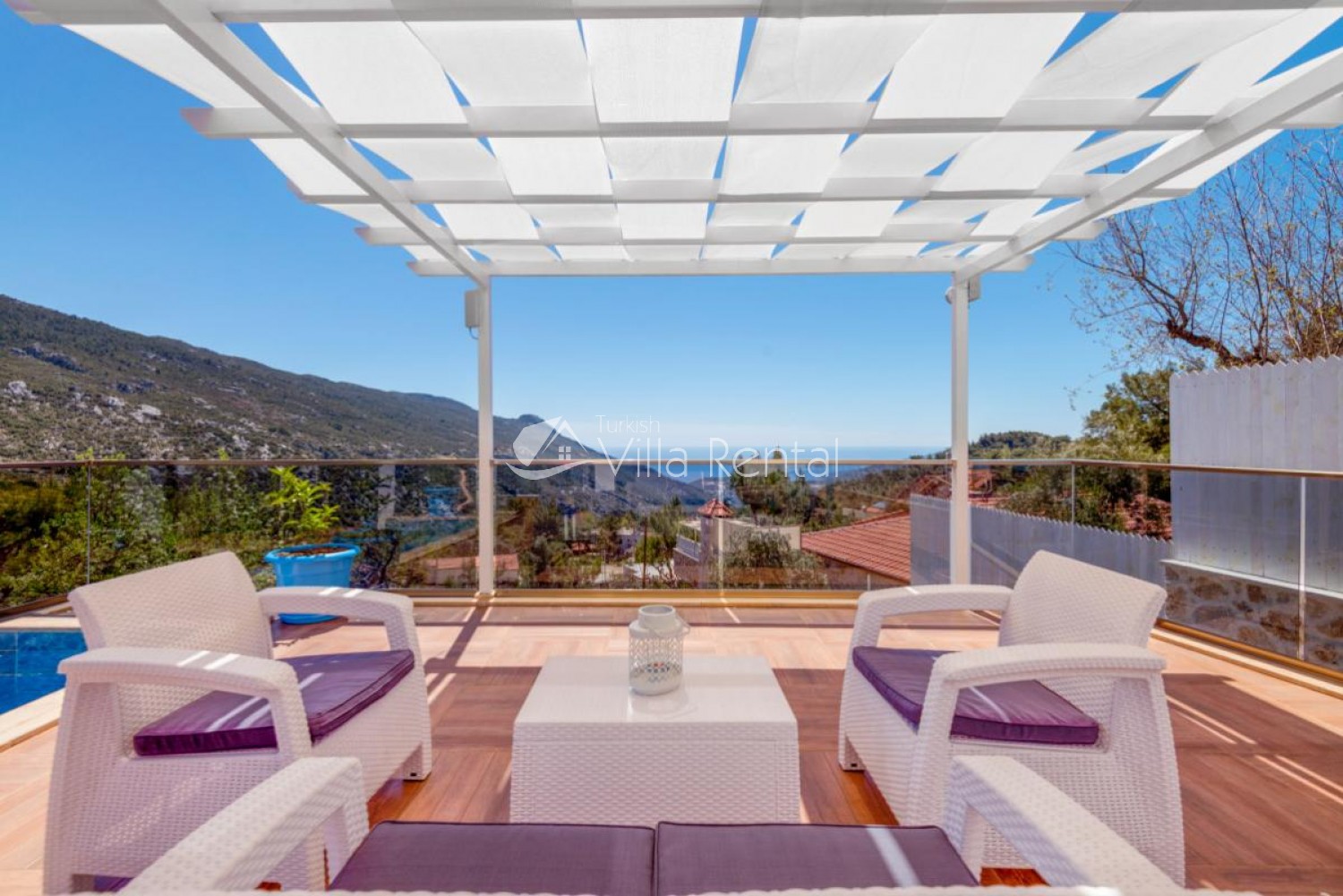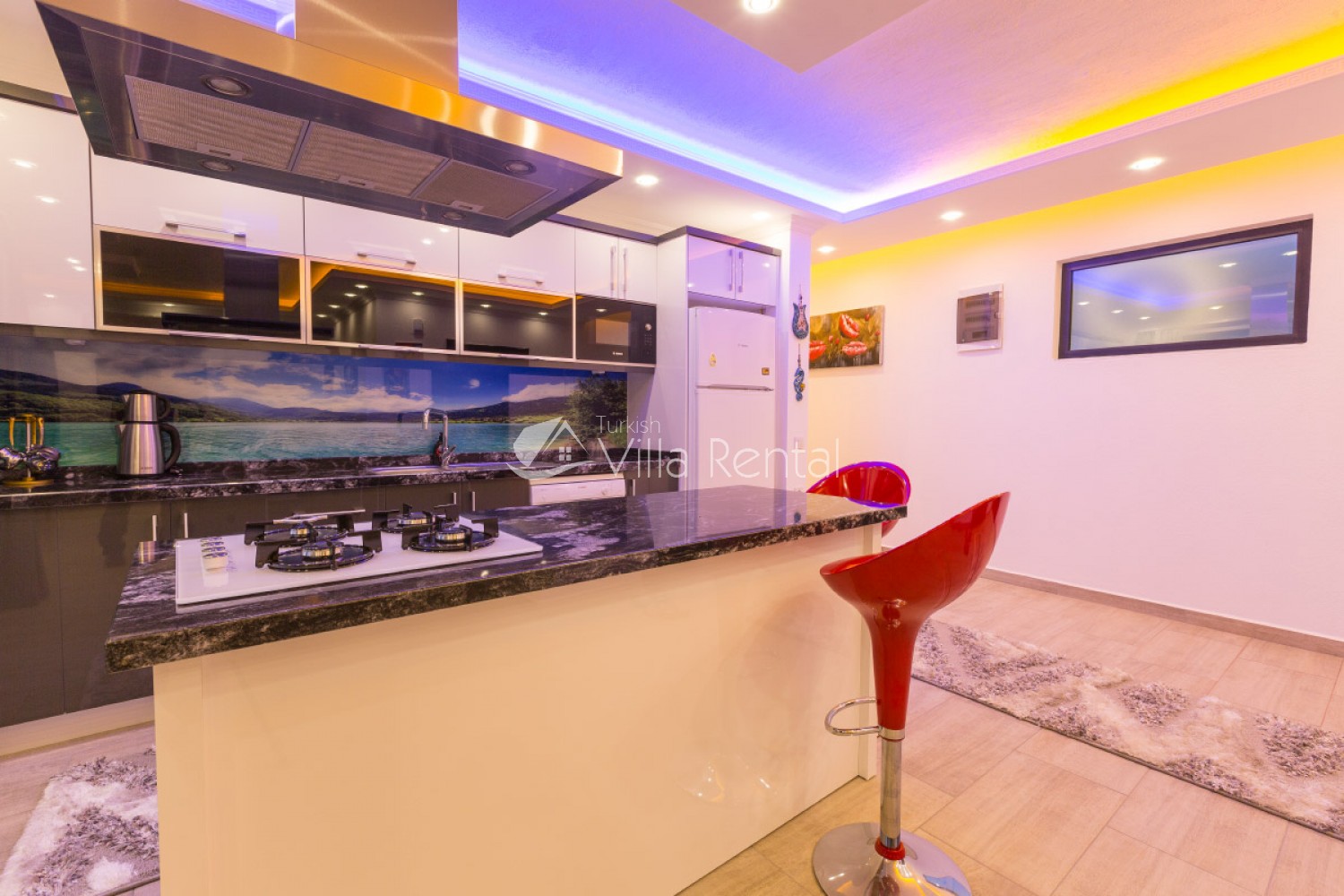 APRIL

£ 570

690$ 660€ 18954TL

Minimum
stay
7 Night

MAY

£ 660

800$ 760€ 21946TL

Minimum
stay
7 Night

JUNE

£ 1080

1310$ 1250€ 35912TL

Minimum
stay
7 Night

JULY

£ 1260

1530$ 1460€ 41897TL

Minimum
stay
7 Night

AUGUST

£ 1380

1680$ 1590€ 45887TL

Minimum
stay
7 Night

SEPTEMBER

£ 880

1070$ 1020€ 29262TL

Minimum
stay
7 Night

OCTOBER

£ 610

740$ 700€ 20284TL

Minimum
stay
7 Night

NOVEMBER

£ 570

690$ 660€ 18954TL

Minimum
stay
7 Night
£ 570
690$ 660€ 18954TL
£ 660
800$ 760€ 21946TL
£ 1080
1310$ 1250€ 35912TL
£ 1260
1530$ 1460€ 41897TL
£ 1380
1680$ 1590€ 45887TL
£ 880
1070$ 1020€ 29262TL
£ 610
740$ 700€ 20284TL
£ 570
690$ 660€ 18954TL
Description
Villa Amare is located in the Islamlar Village of Kalkan, Antalya. Built in 2017, this private and ultra luxury villa is designed to be rented for 12 months, with an indoor heated pool especially for the winter months.
Villa Amare has 2 suite bedrooms, 2 bathrooms, a spacious and comfortable living room, and open american kitchen.
The pool terrace has a private pool of 13x4 metres, a 5x3 metre jacuzzi and a shallow pool / children swimming pool with a size of 3.5x3 metres. All of these pools are sheltered and not visible from the outside which makes it perfect for honeymoon couples or small families who require privacy. 7 km to the center of Kalkan.
Note: Rented on a Monday to Monday basis only.
Note from 2 October to 1 May the inner pool is heated free of charge.
1. Bedroom: Master suite bedroom; The air-conditioned bedroom has 1 double 3x5 meter heated pool, dresser, vanity table, LCD TV, wardrobe and bathroom and toilet. The pool terrace has exit.
2. Bedroom: Air-conditioned bedroom with 2 single beds, wardrobe, vanity table with nightstand and bathroom and toilet. The pool terrace has exit.
Lounge Air-conditioned room with comfortable seating, TV, satellite receiver, fireplace, table and chairs, vacuum cleaner, iron and ironing board is located. There is a pool-side exit from the lounge.
Kitchen Fridge, washing machine, dishwasher, microwave, toaster, electric kettle, 4-pot cooker, dining table, dining set for 4 people, spoon and cutlery, pots and pans, cups.
Pool in the garden 13 m. X 4 m. Depth 1.5 m. private swimming pool in size, shallow pool / children's pool measuring 3.5 x3 meters, inside, 3 m. x 5 m. Depth: 1 m. There is a jacuzzi. The pool and garden are sheltered and are not visible from the outside. Garden and pool maintenance and cleaning is done 1 time a day in the morning or in the evening.
Garden In the garden there are barbecue, private pool, children's pool / shallow pool, sun loungers, garden seating group, hammock, table tennis and sun umbrella.
Internet The villa has Wi-fi. Due to the infrastructure of the region, there may be cross-sections from internet service providers. Using Internet; e-mail, social media accounts, newspapers and news sites such as entering the sufficient; Movie and video viewing is not enough to use as a file download.
Important information Electricity, water, gas fees are included in the rental price of the villa. There is also no charge. Extra cleaning, extra new linen and towels, rental car, guidance services, health etc. Insurances are not included in the prices.
All villas with a location in nature are regularly sprayed. In spite of this; butterfly, insect, fly etc. there is a possibility of being found.
We do not guarantee that 100% of our villas do not guarantee that they are always in our sheltered villas.
Shield; In terms of its geographical structure, it is a settlement built on the slope. In order to reach all of our cottages in Kalkan and the surrounding villages, the village is a quiet settlement. (The village)
Damage Deposit Damage, loss, broken, dump, etc. 500 Turkish Lira deposit is required upon arrival. If there is no problem such as breakage, loss and loss, there is no refund.
About Pool Heating The pool heating system is only available in the POOL. The maximum temperature at which the pools with indoor pool heating will reach maximum is 30 ° C.
Prices for 2018 have been updated. NOTE: The fee for the week of 23 - 30 APRIL is 2750 TL. AUGUST price is calculated from 11 June to 10 SEPTEMBER.
Rating
Villa Amare
Rated
NAN
/5 based on reviews