Villa Buse

MARKET 1 km

BEACH 9 km

BUS STOP 9 km

RESTAURANT 1.2 .km

NEAREST CENTER 9 km

AIRPORT 125 km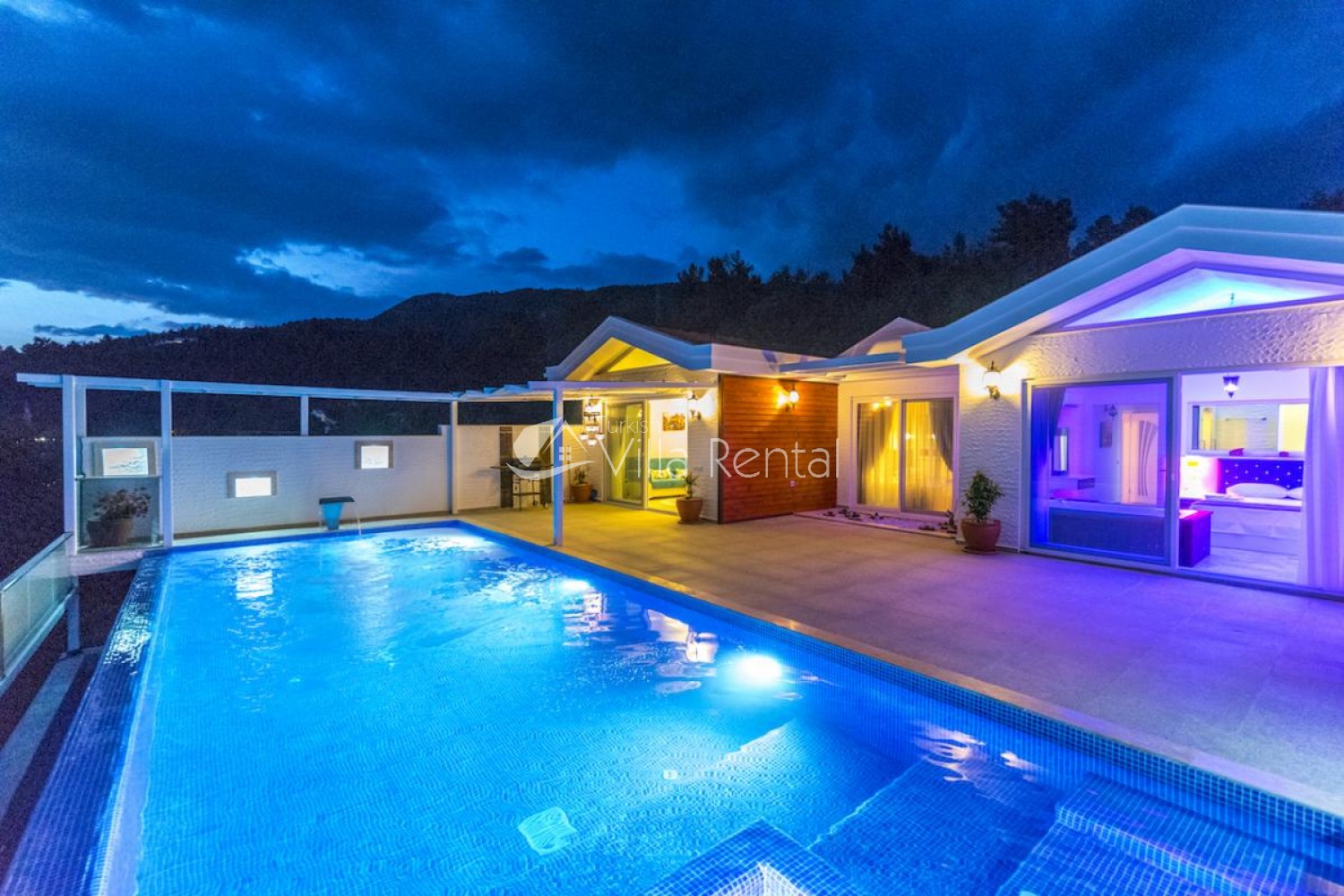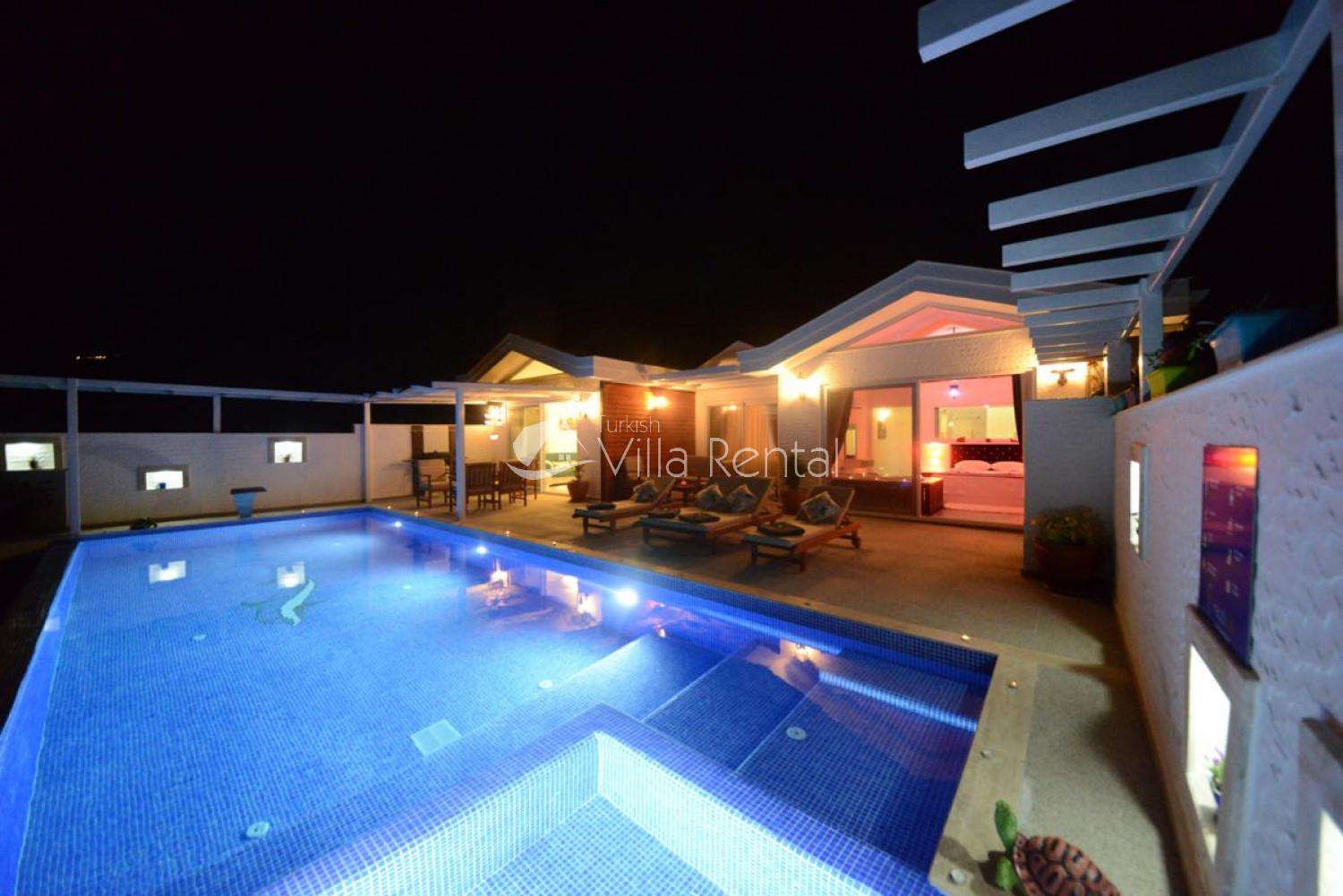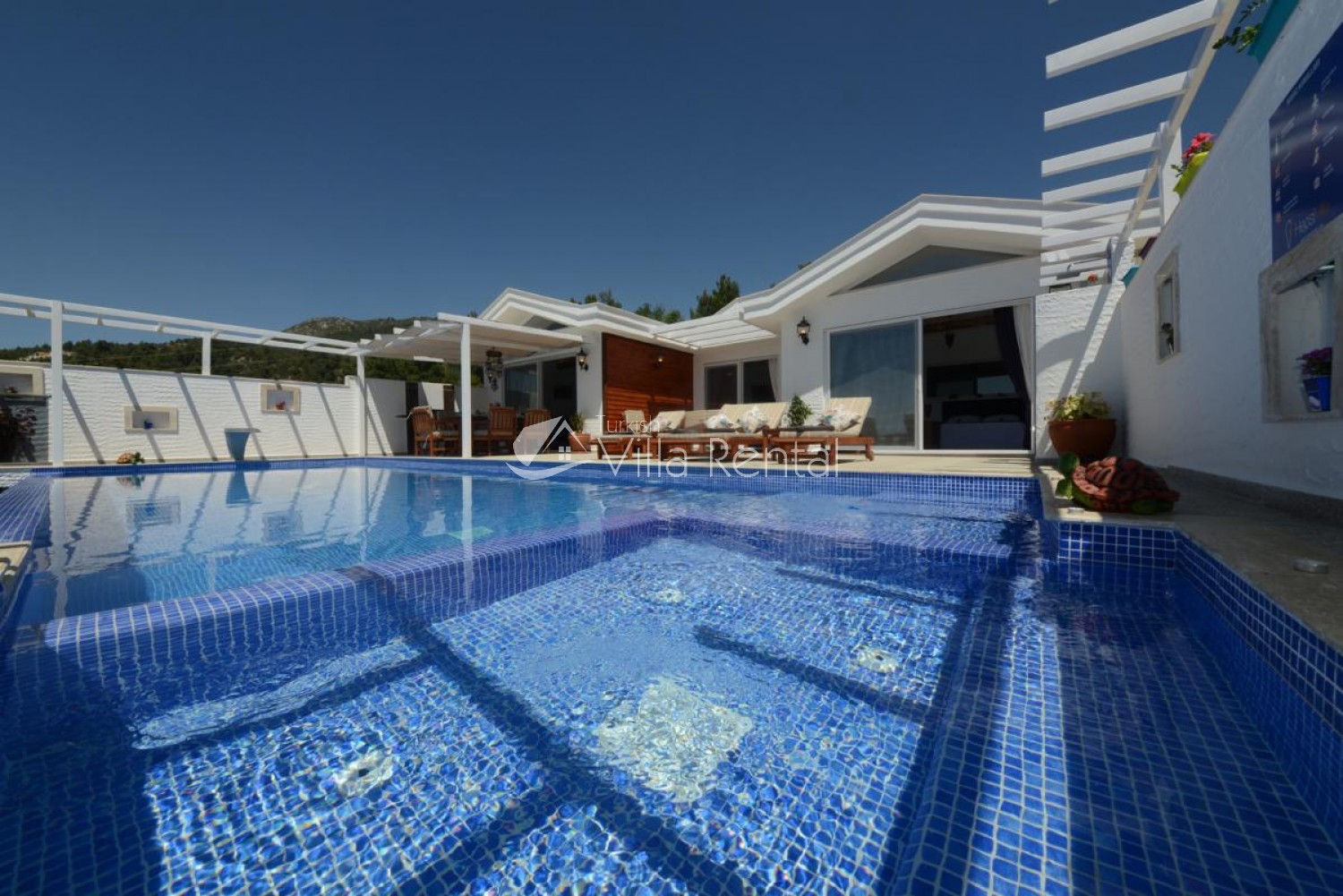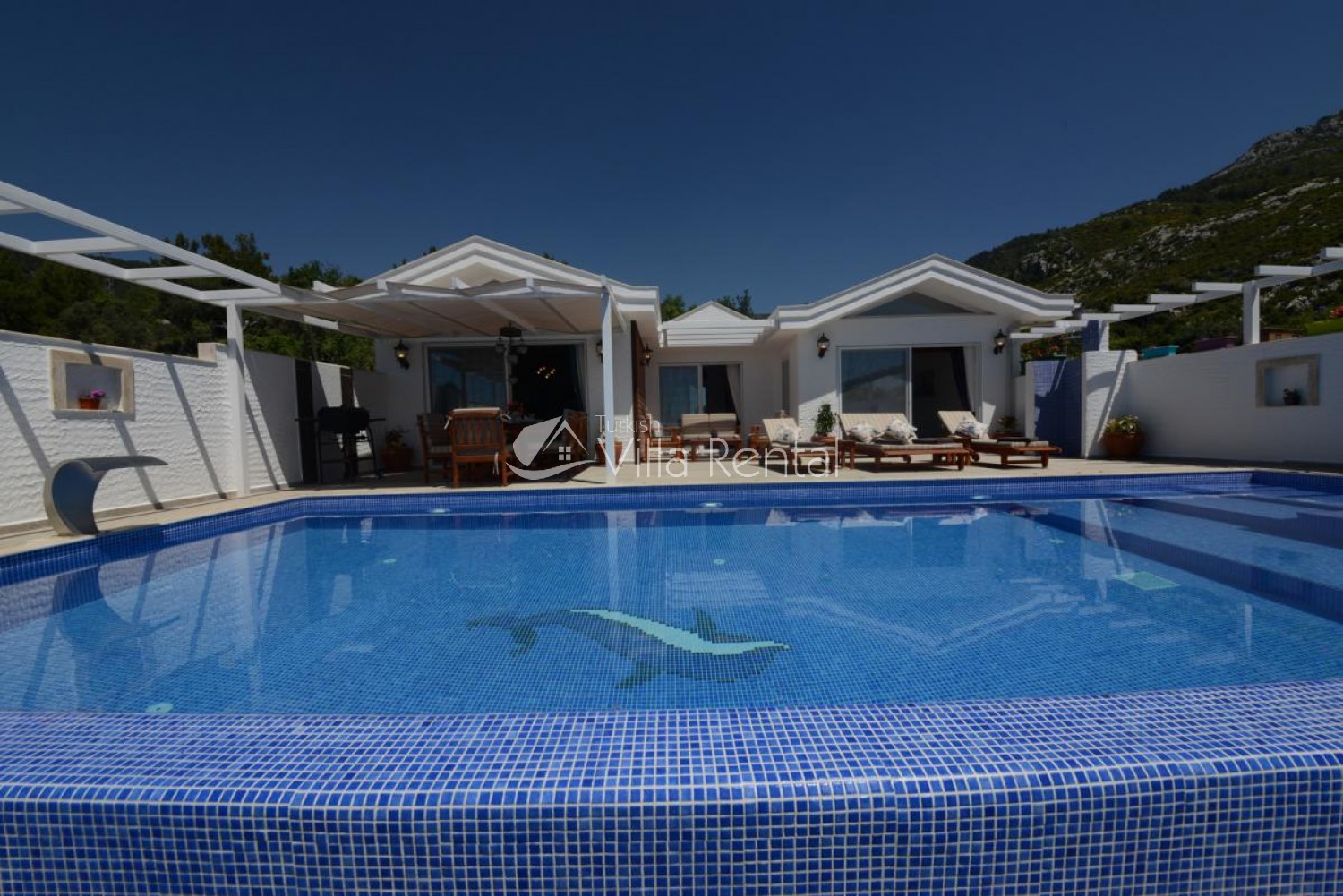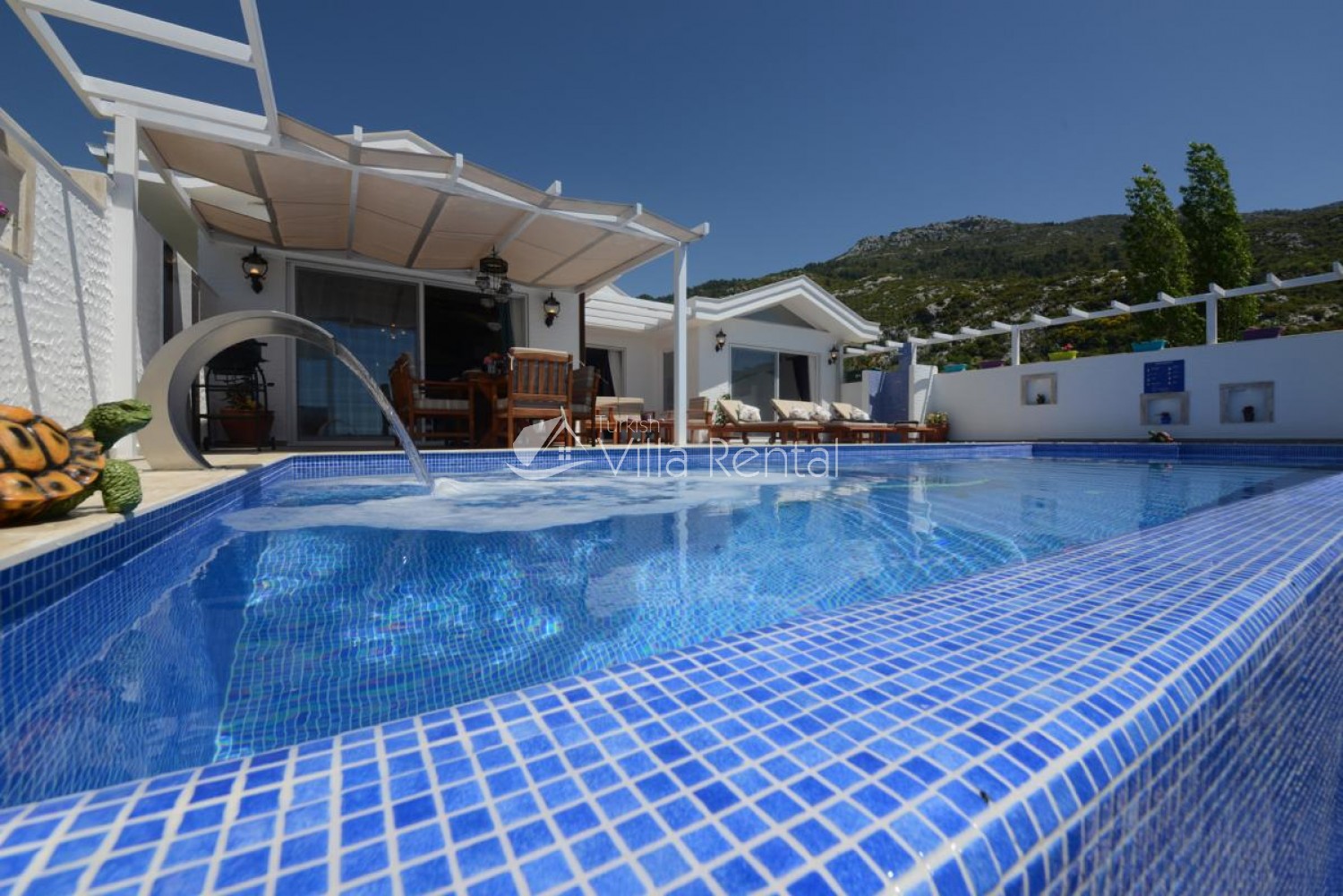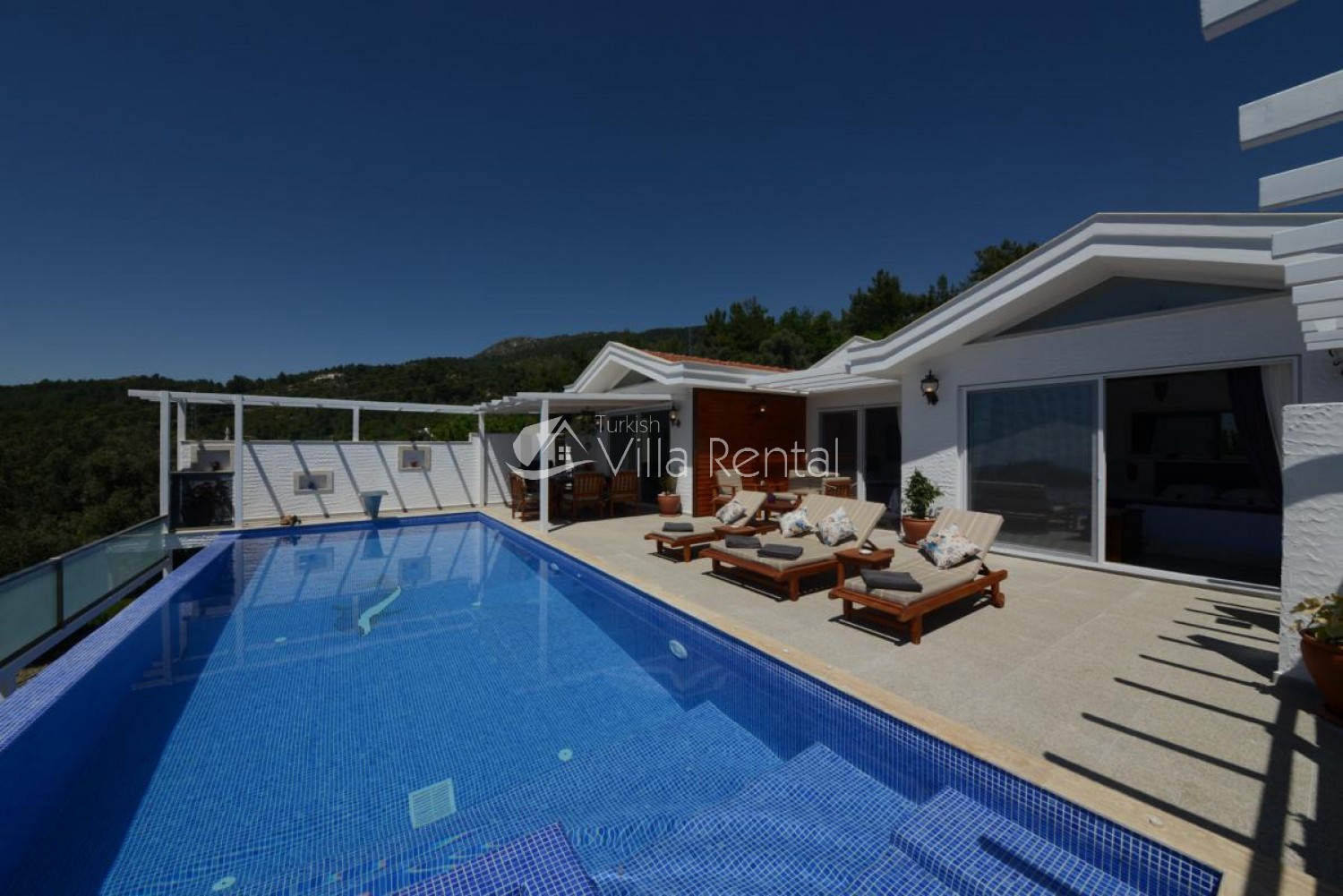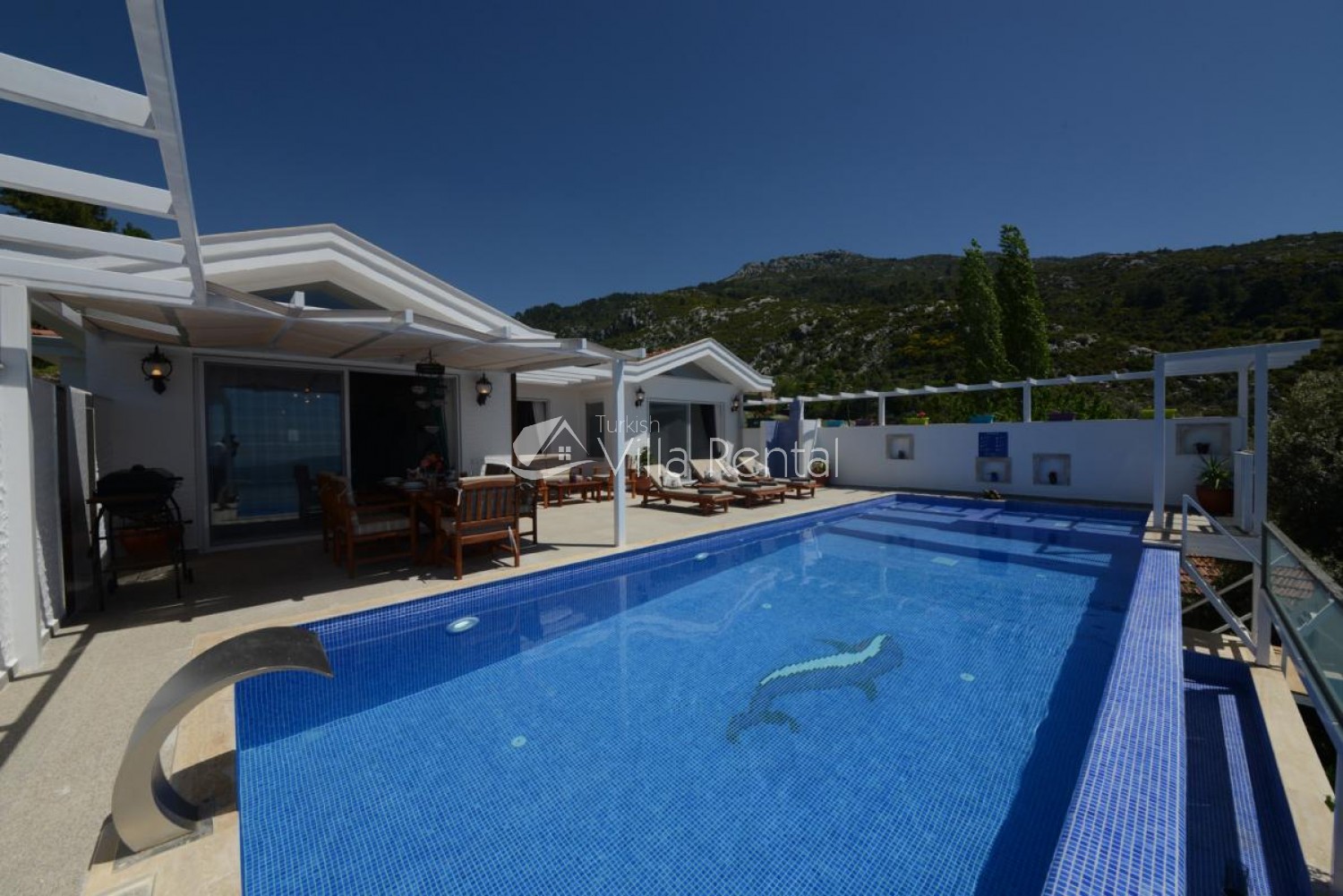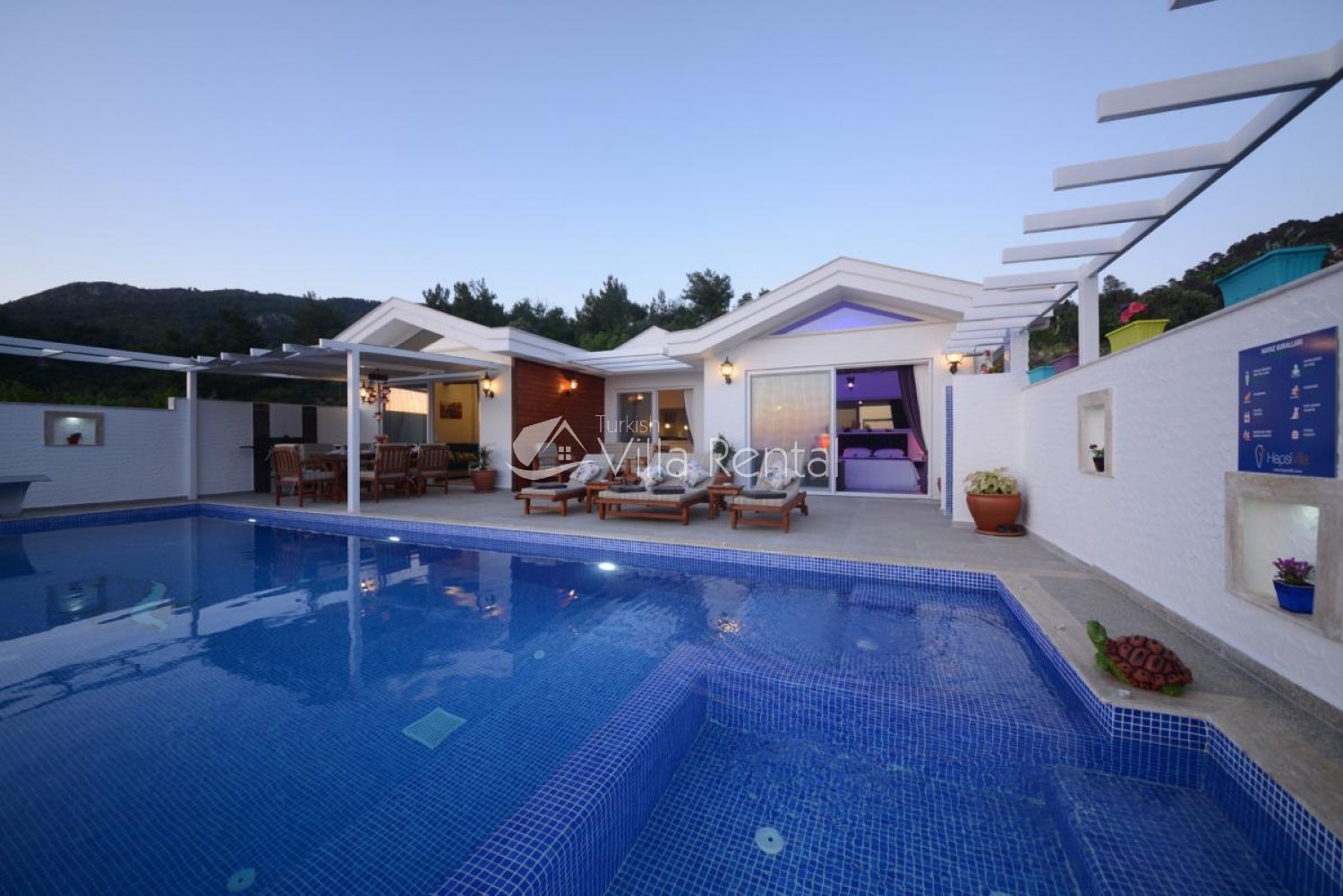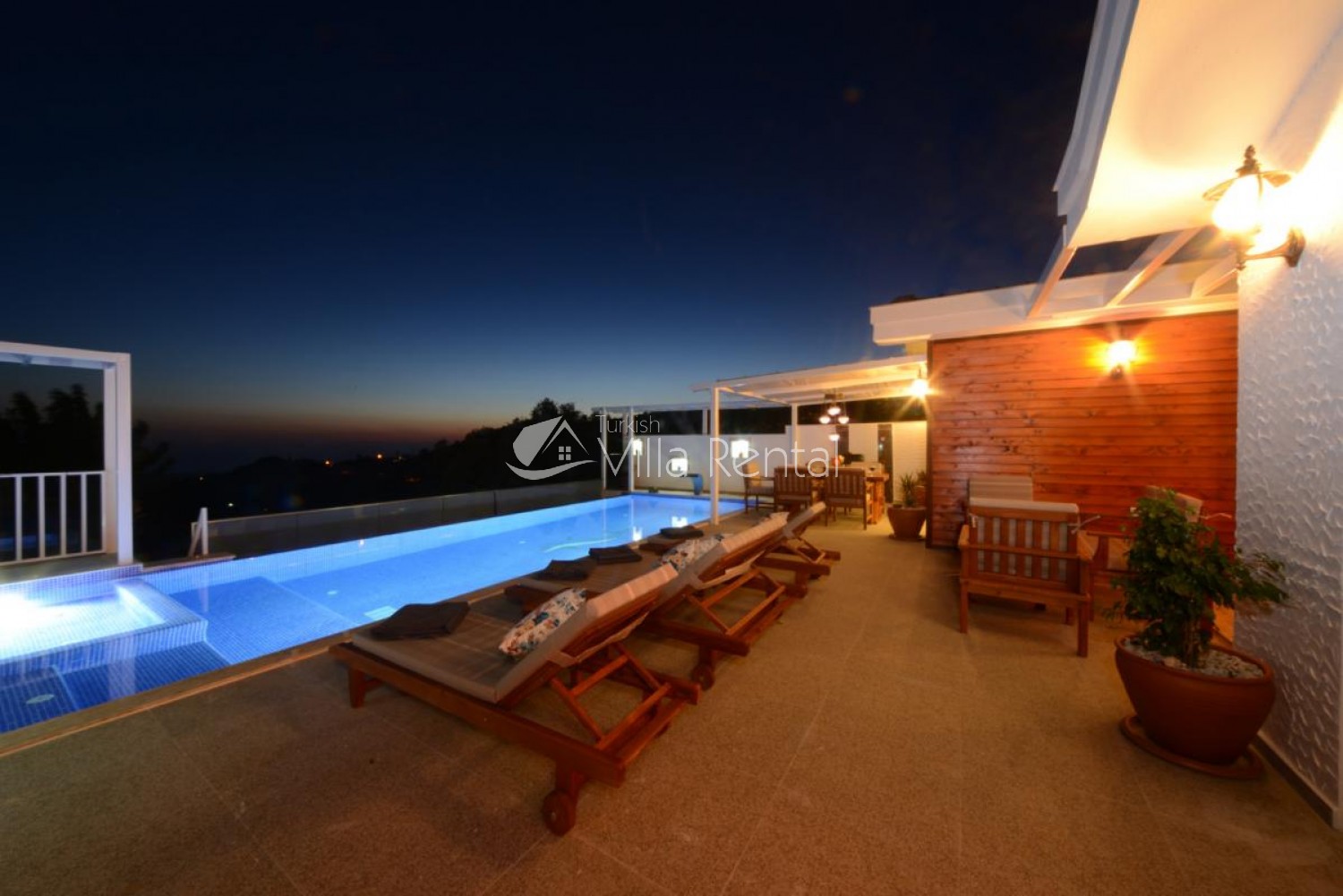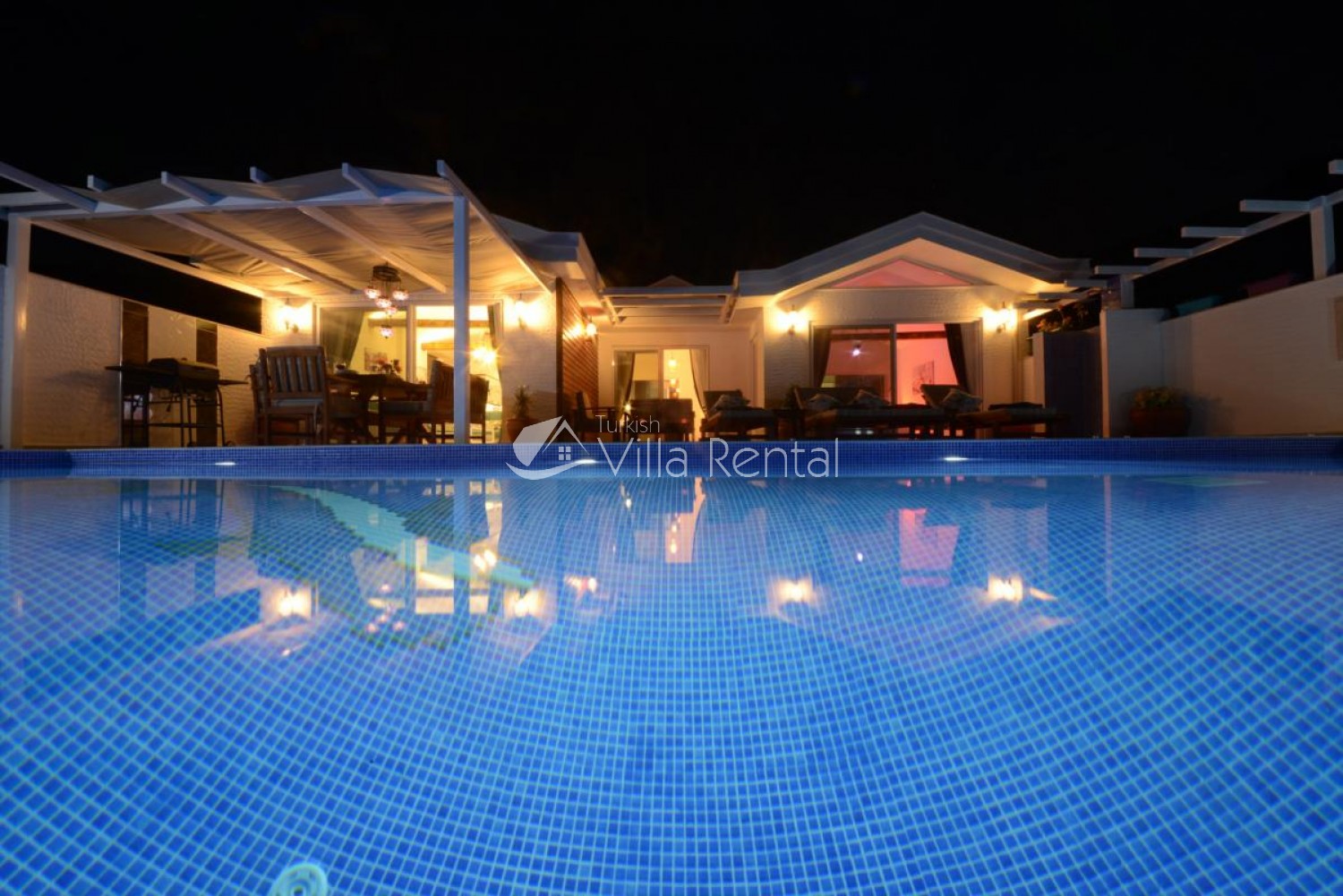 APRIL

£ 440

560$ 510€ 16080TL

Minimum
stay
7 Night

MAY

£ 630

800$ 730€ 23024TL

Minimum
stay
7 Night

JUNE

£ 950

1200$ 1100€ 34718TL

Minimum
stay
7 Night

JULY

£ 1260

1600$ 1450€ 46047TL

Minimum
stay
7 Night

AUGUST

£ 1260

1600$ 1450€ 46047TL

Minimum
stay
7 Night

SEPTEMBER

£ 950

1200$ 1100€ 34718TL

Minimum
stay
7 Night

OCTOBER

£ 630

800$ 730€ 23024TL

Minimum
stay
7 Night

NOVEMBER

£ 440

560$ 510€ 16080TL

Minimum
stay
7 Night
£ 440
560$ 510€ 16080TL
£ 630
800$ 730€ 23024TL
£ 950
1200$ 1100€ 34718TL
£ 1260
1600$ 1450€ 46047TL
£ 1260
1600$ 1450€ 46047TL
£ 950
1200$ 1100€ 34718TL
£ 630
800$ 730€ 23024TL
£ 440
560$ 510€ 16080TL
Description
Villa Buse is an ultra luxury private villa located in the peaceful countryside village of Islamlar above Kalkan.
The villa is secluded which means the pool and garden area cannot be seen from outside of the property grounds.
It has been furnished and decorated with first class quality materials and has been designed in a modern and stylish way.
This is an idea villa for couples or small families who want a luxurious holiday home surrounded by nature and an idyllic atmosphere, and yet not far from the resort below.
Bedrooms
1. Bedroom: The air-conditioned bedroom has 1 double bed. Private bathroom, dressing room, jacuzzi, wc and shower. There is a poolside exit from the bedroom.
2. Bedroom: The air-conditioned bedroom has 2 single beds. Private bathroom, wc and shower. There is a poolside exit from the bedroom
The air-conditioned bedrooms have clean linen and towel sets.
Living Room: Comfortable sitting area, dining table and chairs, DVD, TV, satellite receiver.
Kitchen: Modern American kitchen, fully equipped with washing machine, fridge, dishwasher, stove, microwave oven, toaster, electric kettle, hood, pots and pans, dinner set for 4 people, cutlery, etc.
Outside: There is a children's pool and a regular pool in the private garden. Pool sizes; Depth 1.5 metres, length 11 metres, width 4 metres. The pool and garden are maintained in the morning or evening once a day. There is a sun terrace by the pool.
The private garden has a swimming pool, garden seating group, sun umbrella, deck chairs, dining table and chairs, barbecue.
The villa has wireless internet WIFI and 1 bedroom jacuzzi.
Important information: Electricity, water and gas charges are included in the price of the villa rental.
All villas located within nature are regularly sprayed. Nevertheless, there is still possibility of insects, flies, etc.
We do not guarantee 100% invisibility in our pool-sheltered villages, we always have 5% avoidance in these villas.
Due to its geographical settlement built on a hillside, Kalkan and the villages around it are all uphill.
Heated pools heat up to between 26C - 30C.
Cleaning / Towels / Linen / Maid-service:
Bathroom towels and bed linen included. If you are staying for more than one week then the villa will be cleaned and linen changed. If you require extra cleans and linen changes then these can be arranged at a fee.
Damage Deposit: an accidental damage deposit is required when you arrive, which will be returned to you at the end of your stay if everything is in order. If anything is broken or damaged we will deduct the cost of repair/replacement from your returned deposit.
Other information: Please bring your own beach towels if you require them.
Please note: before booking please read the villa description and view photos to see what is included.
Check-in time: 4pm.
Check-out time: 10am.
For early check-in or late check-out an extra night will need to be booked.
Rating
Villa Buse
Rated
NAN
/5 based on reviews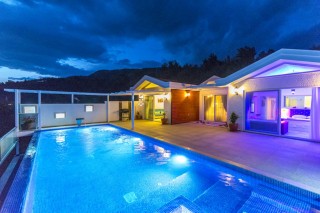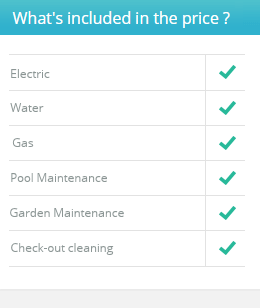 Nearby Villas