Villa Twin 2

MARKET 2 km

BEACH 9 km

BUS STOP 8 km

RESTAURANT 2 km

NEAREST CENTER 8 km

AIRPORT 130 km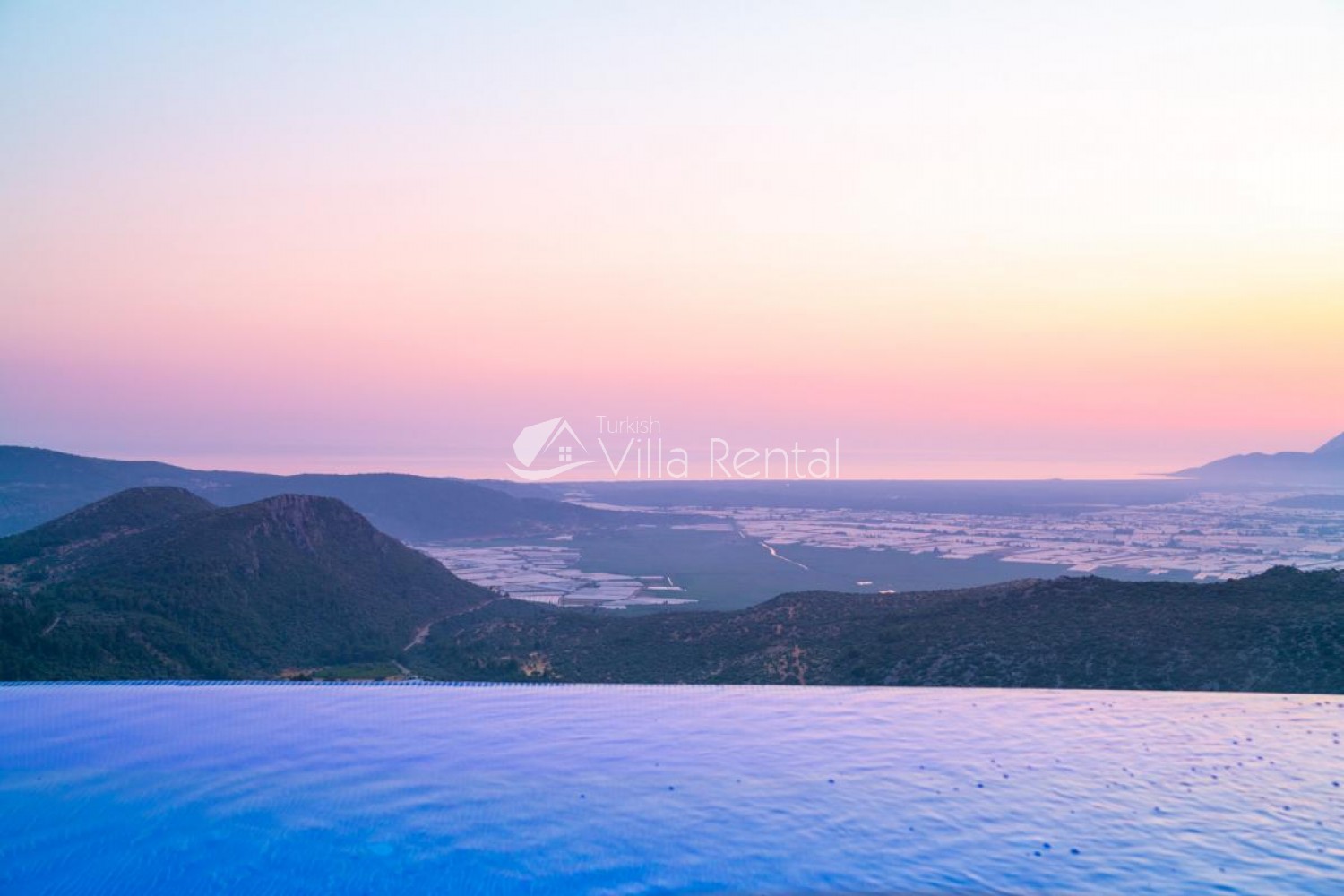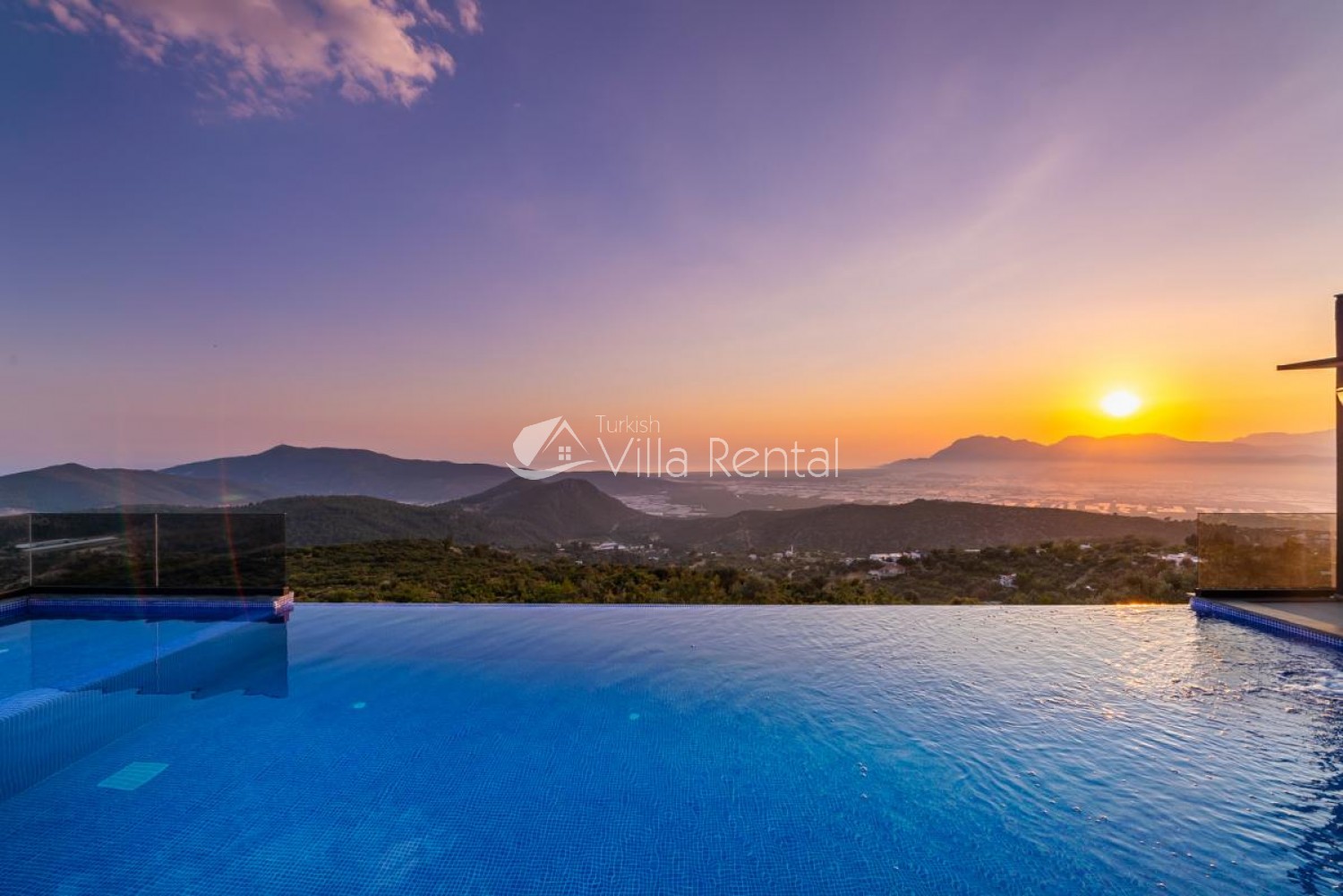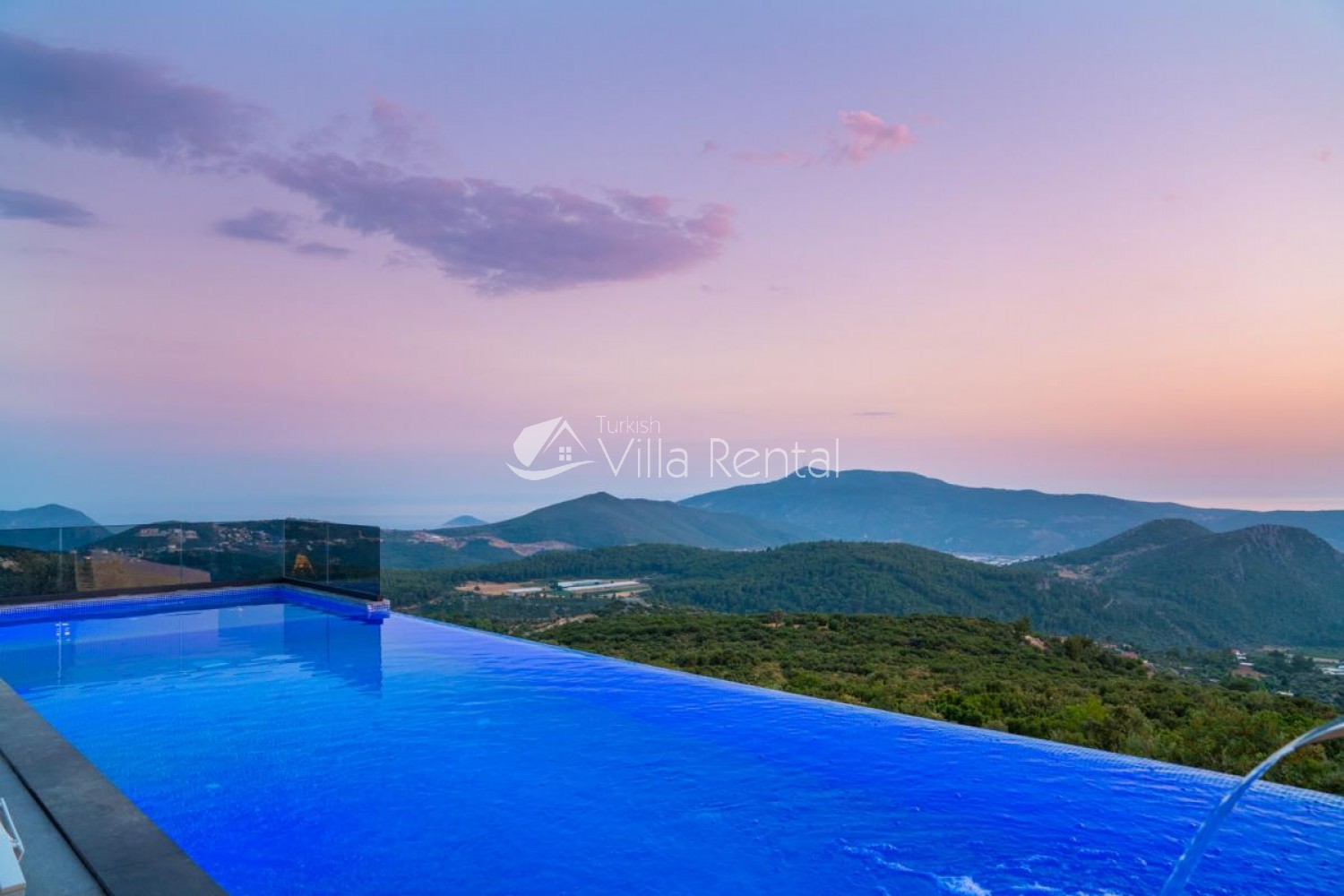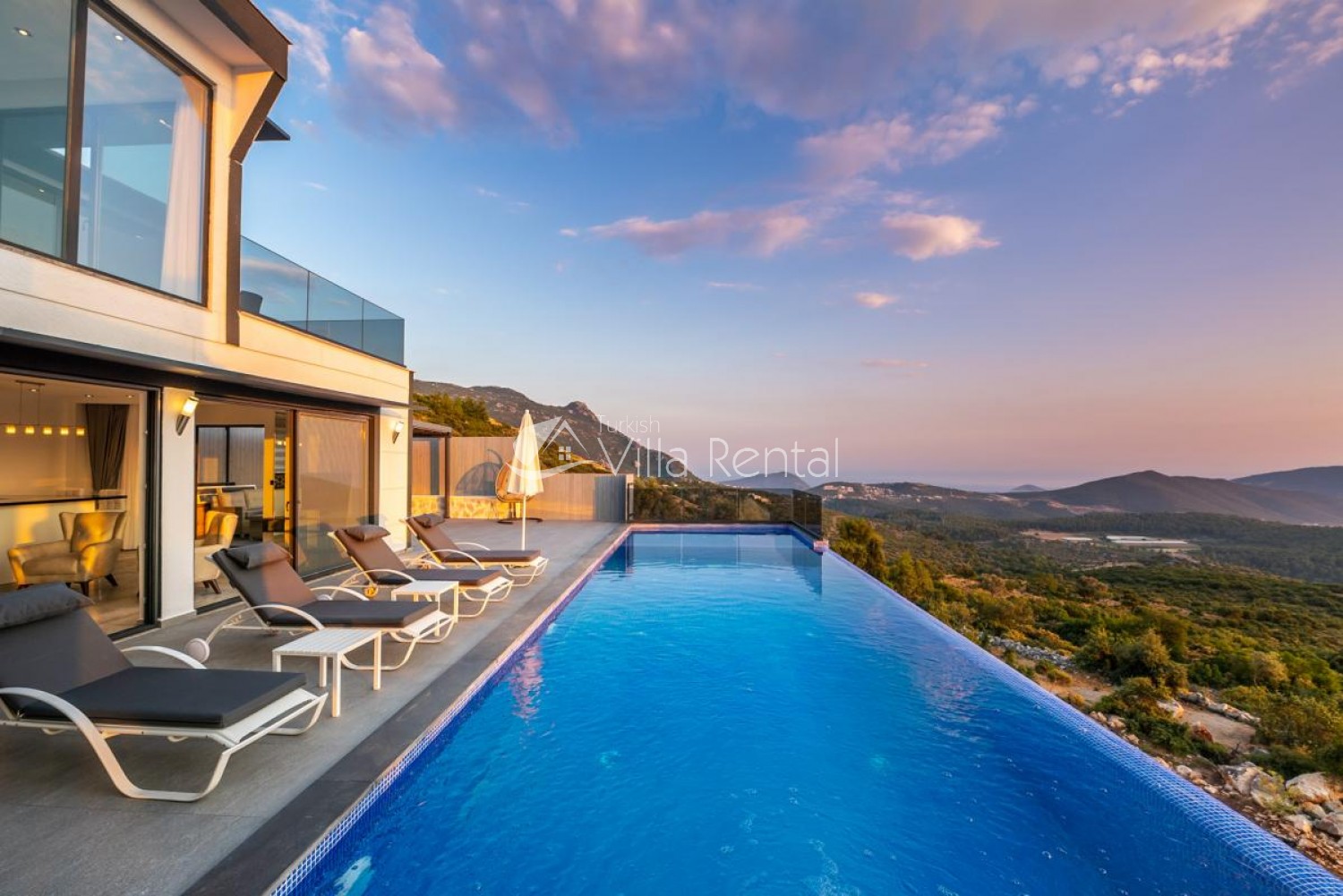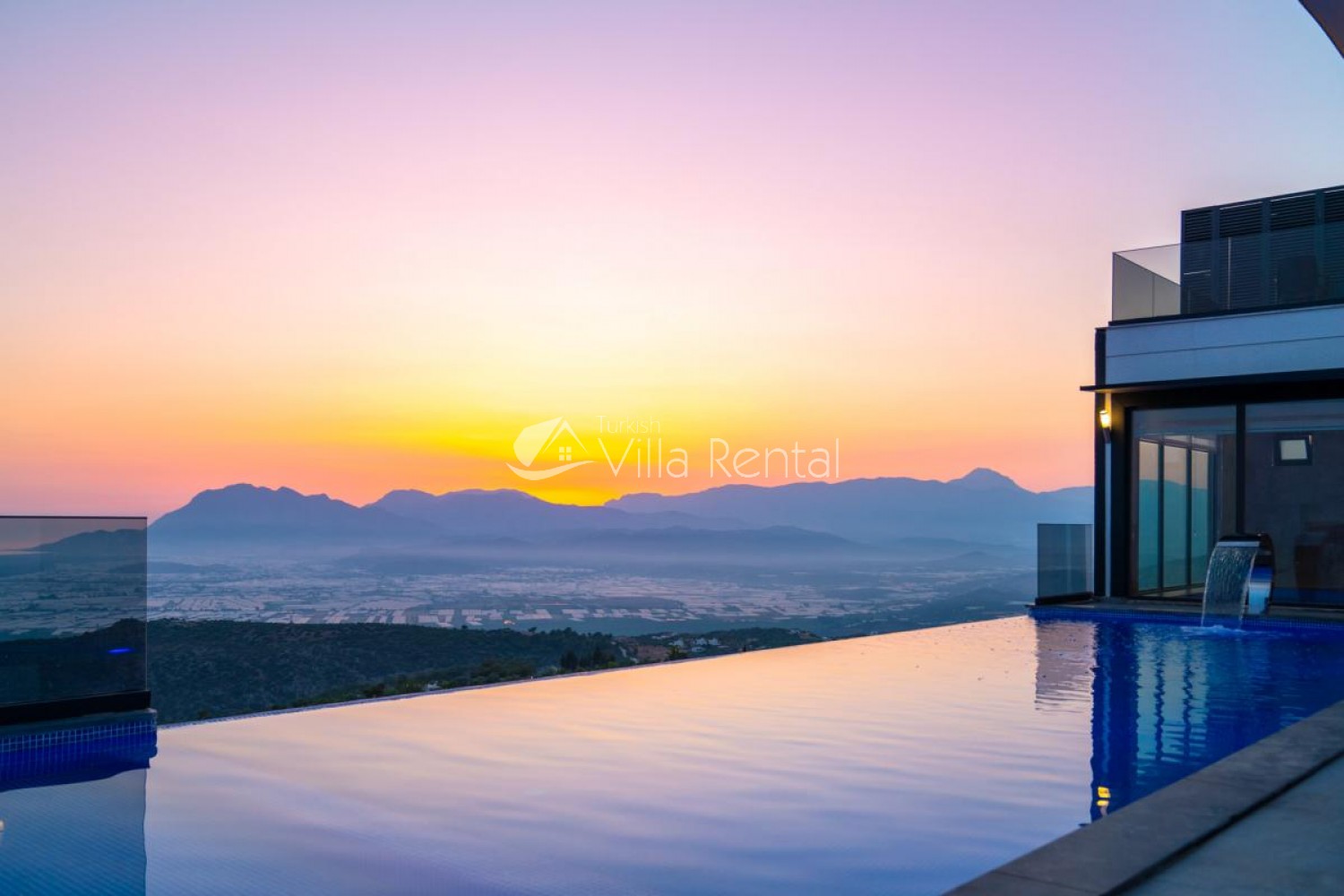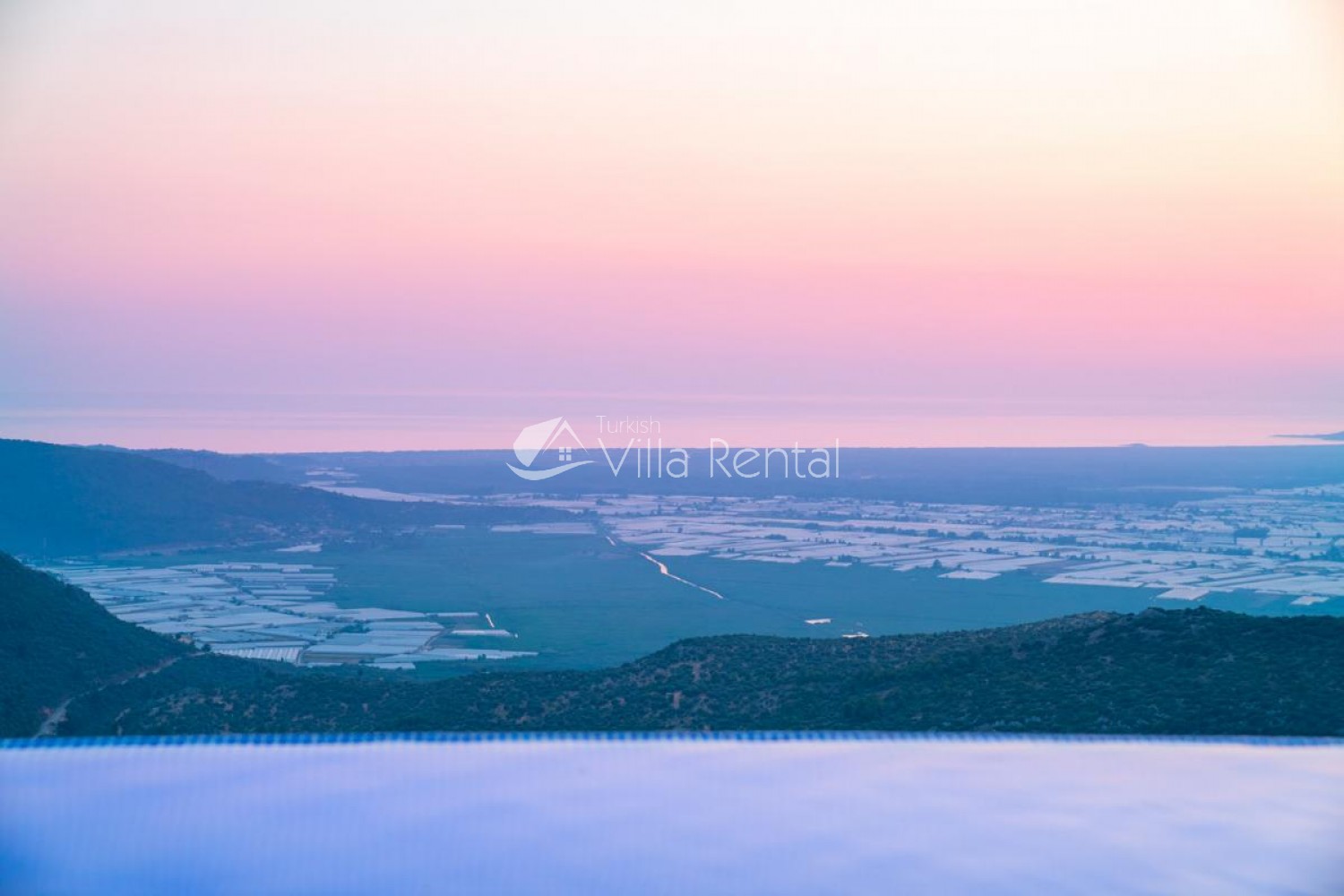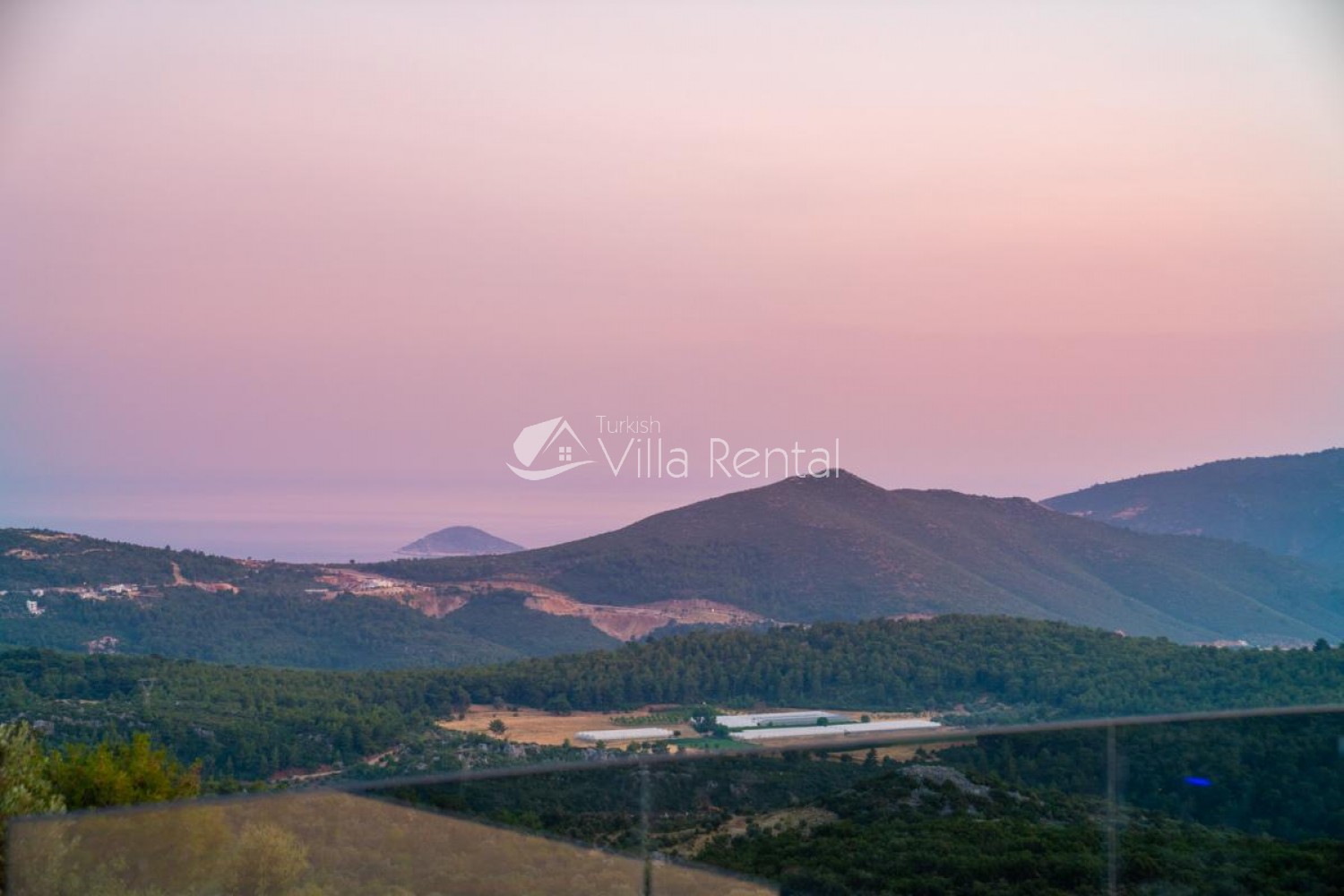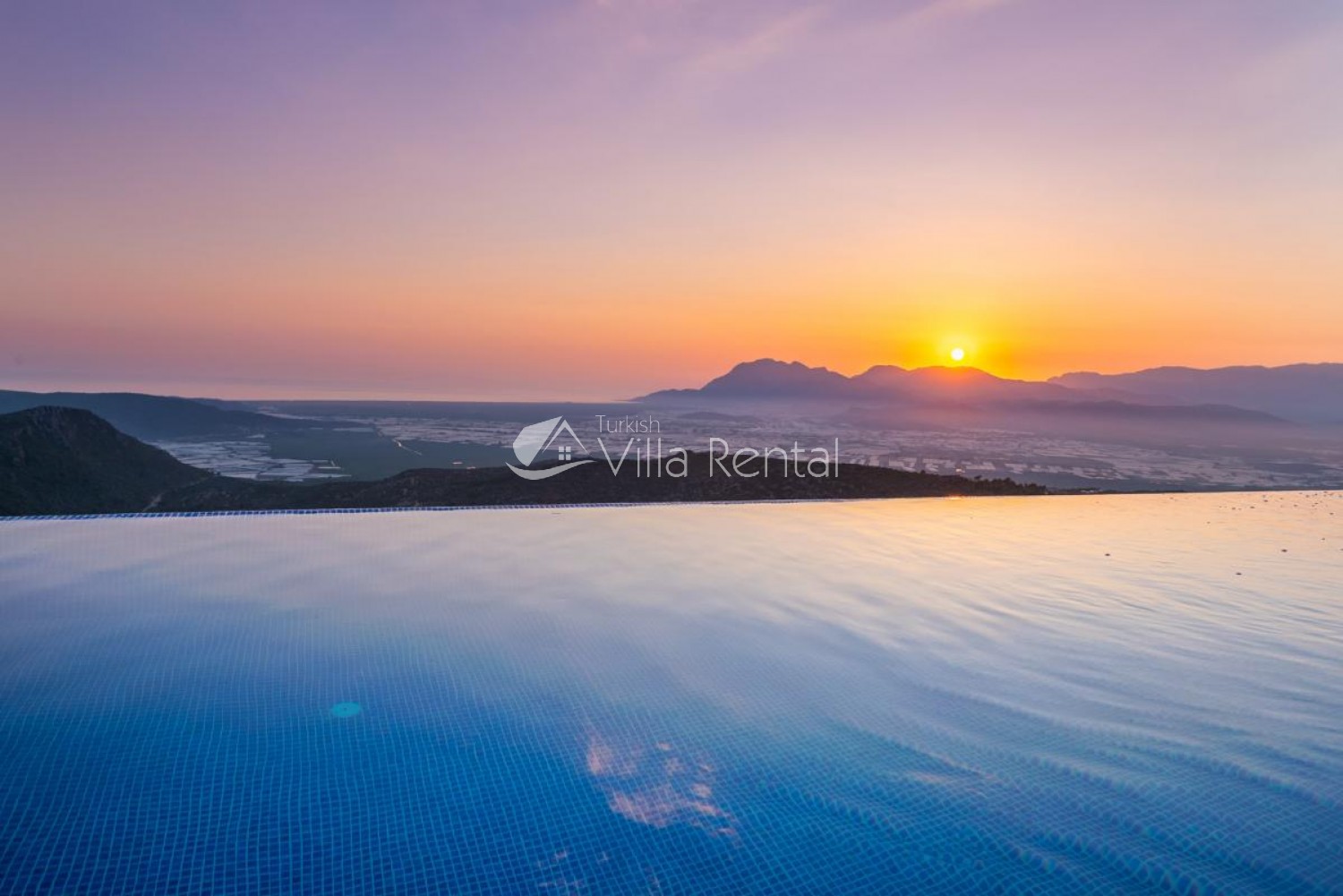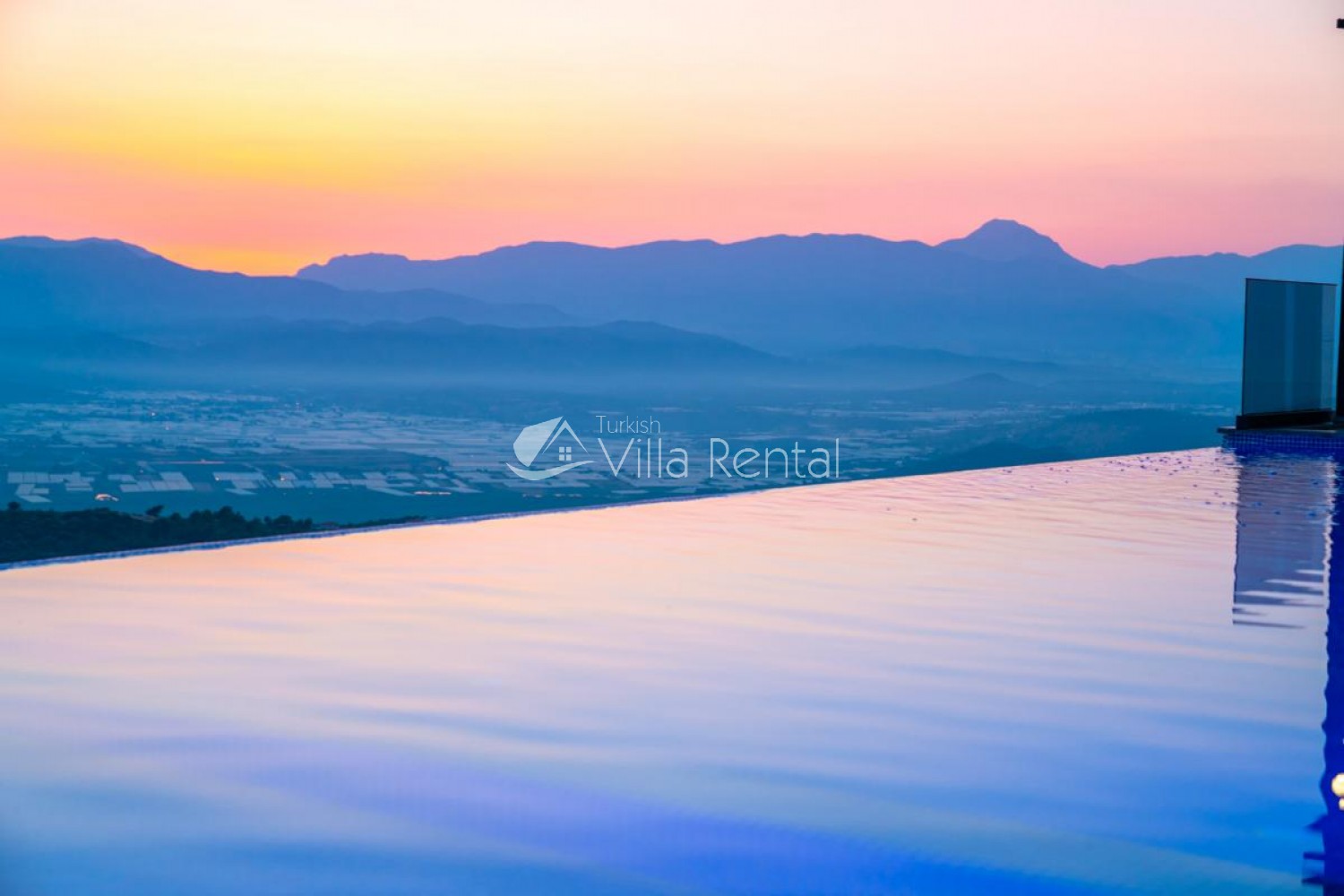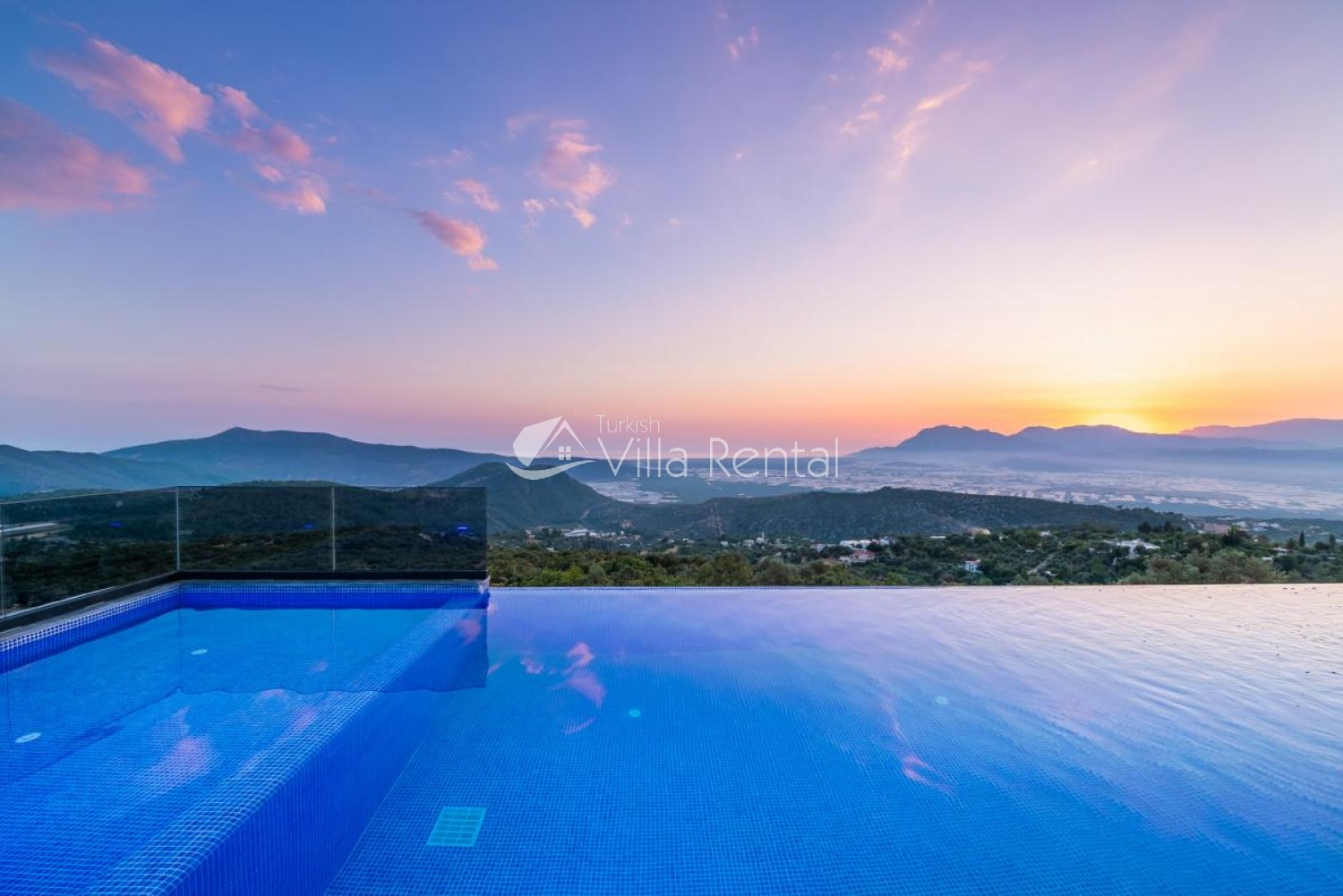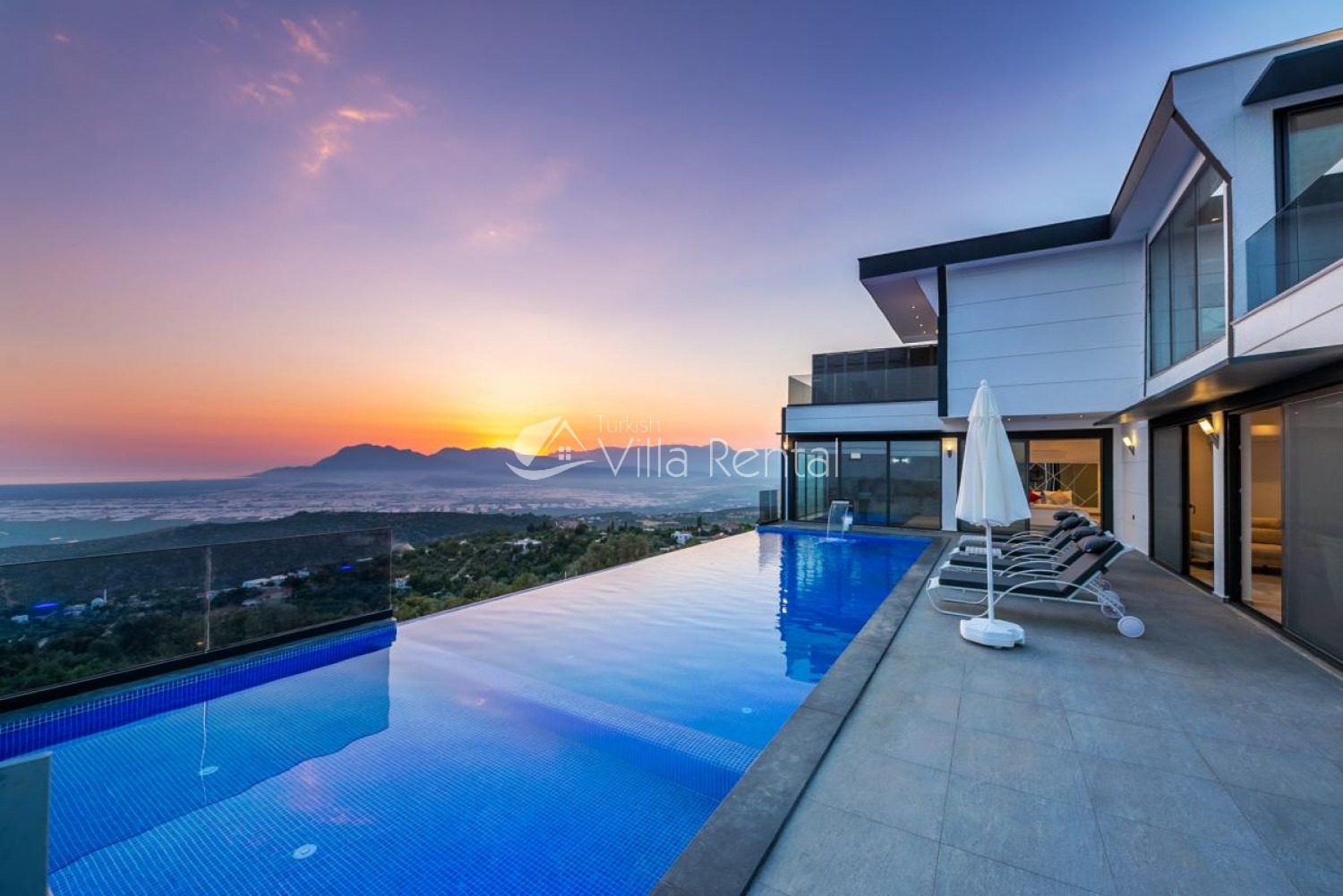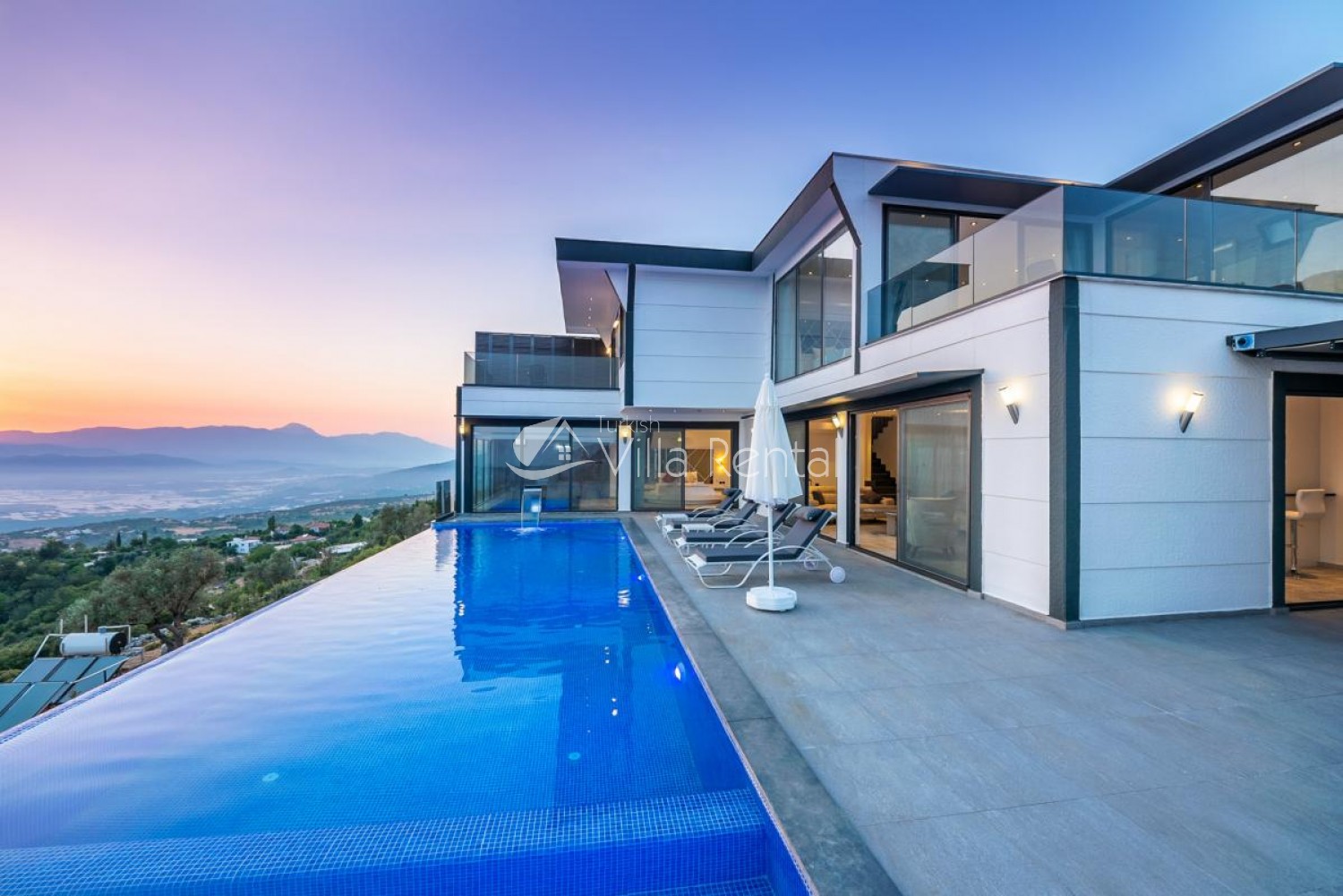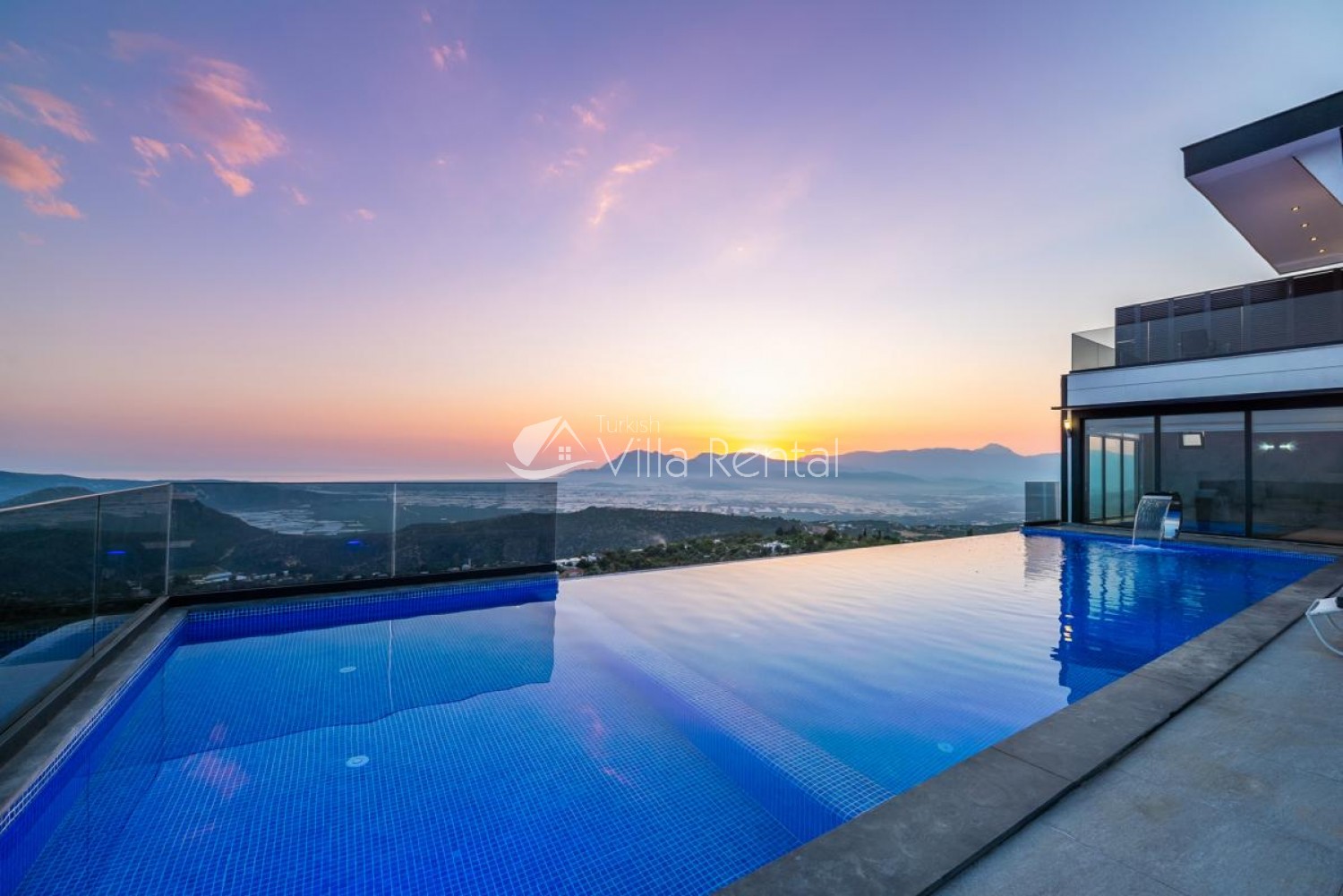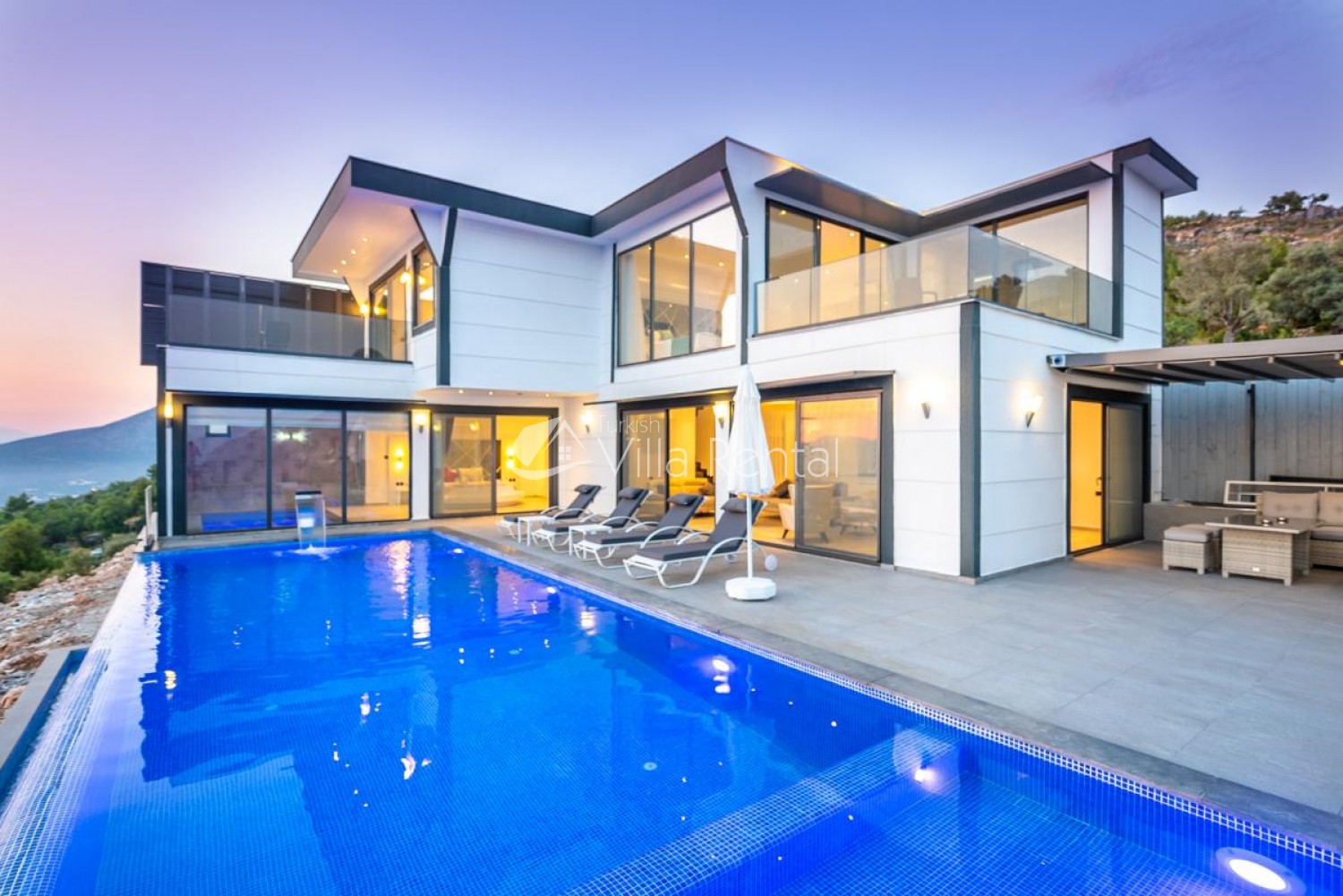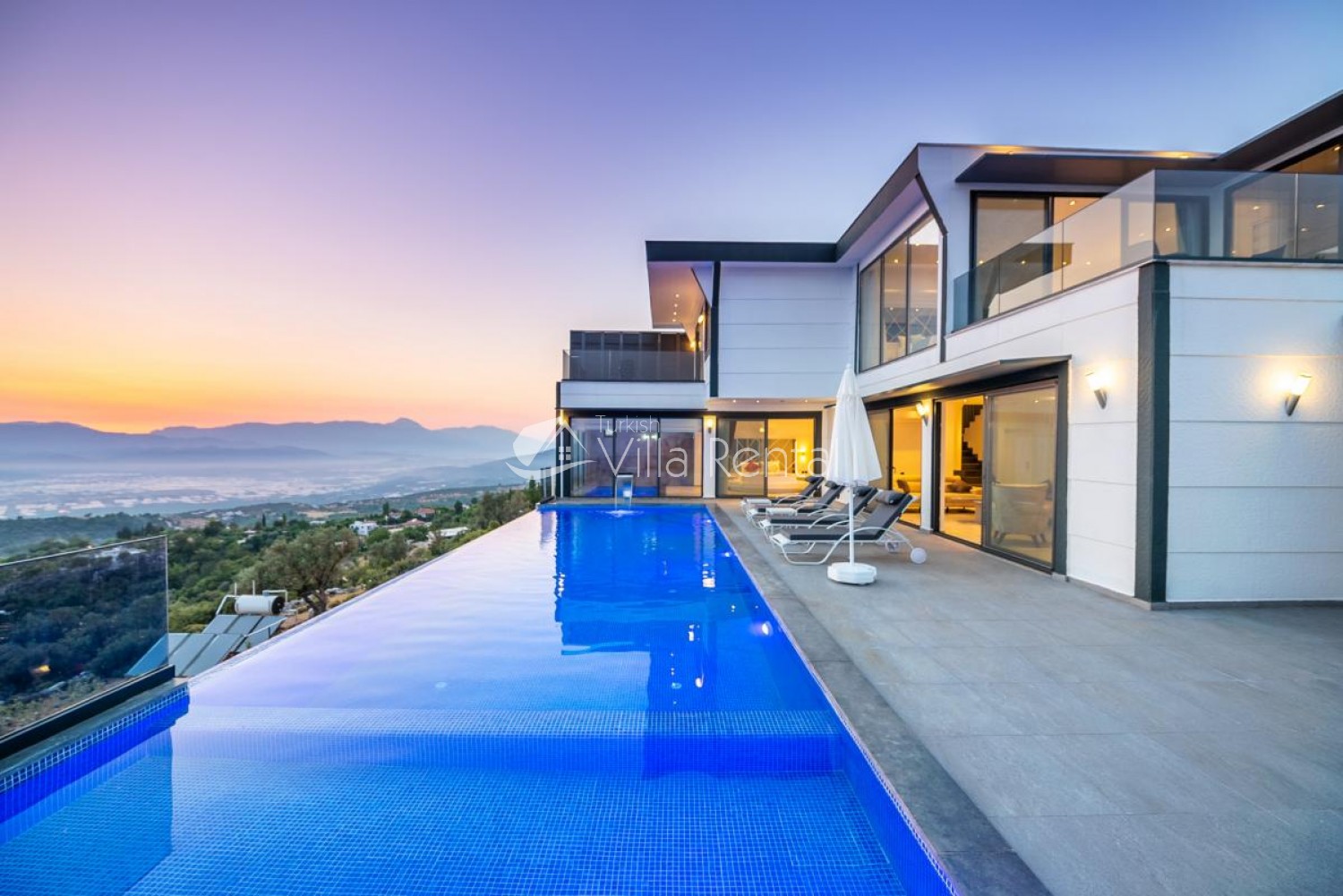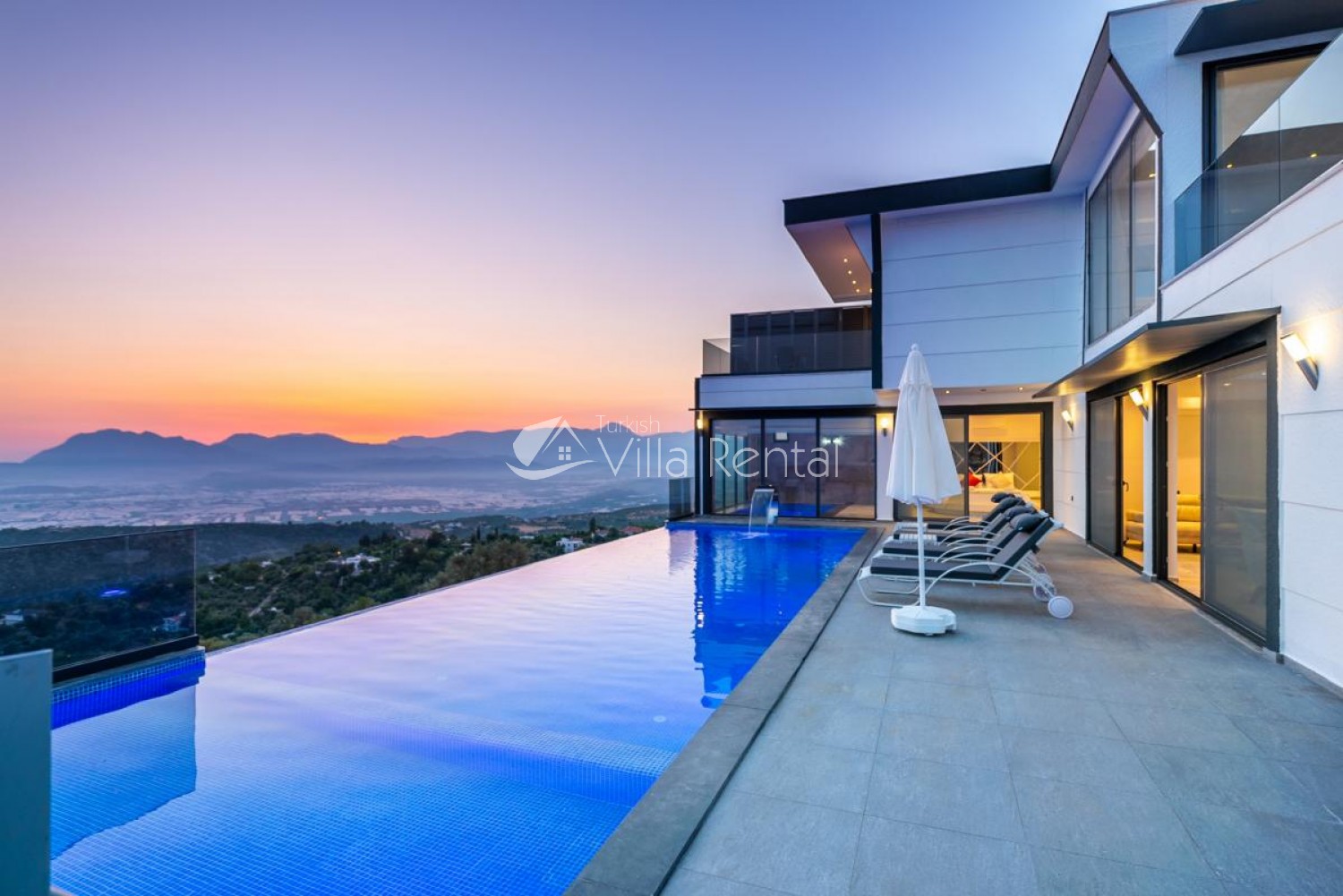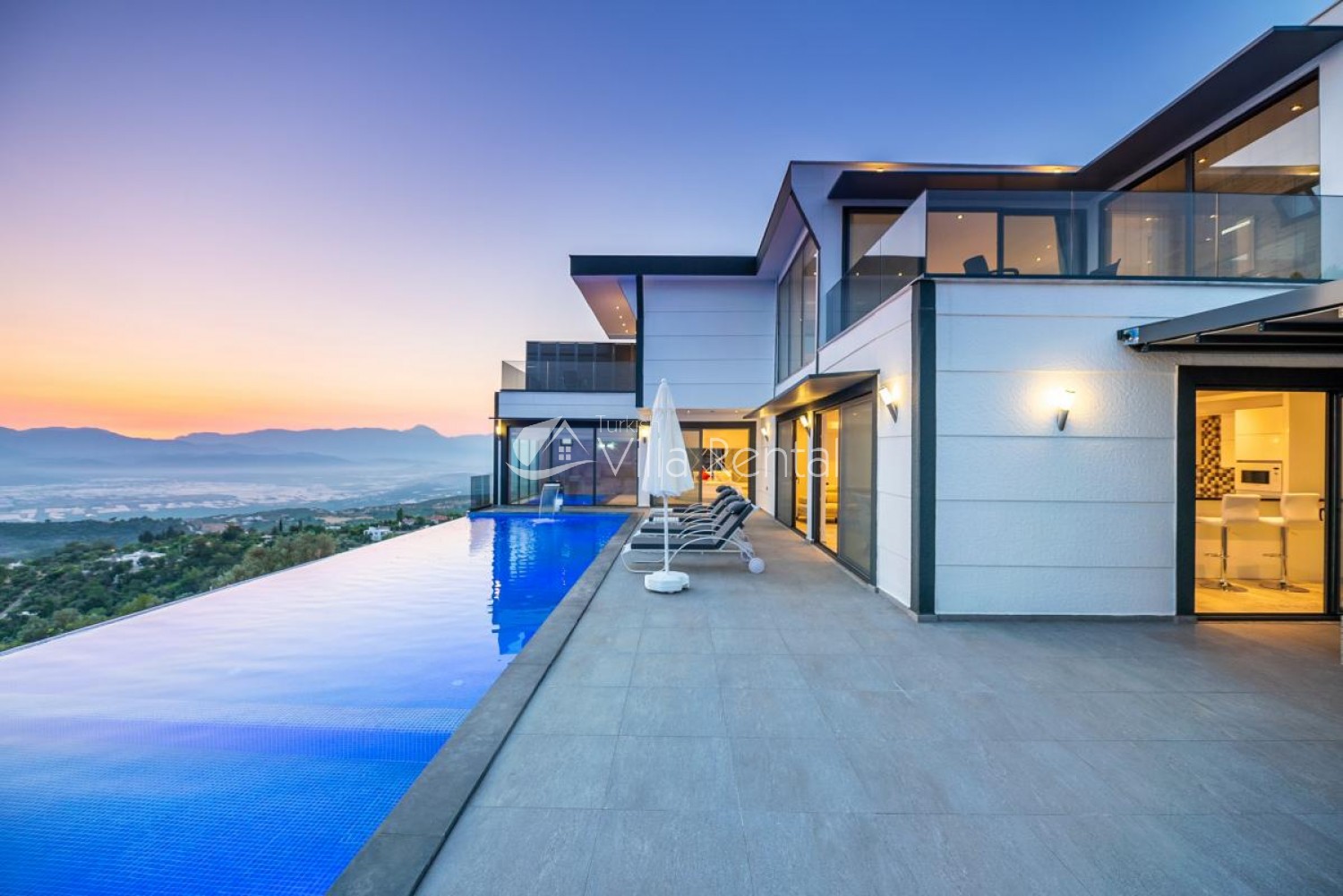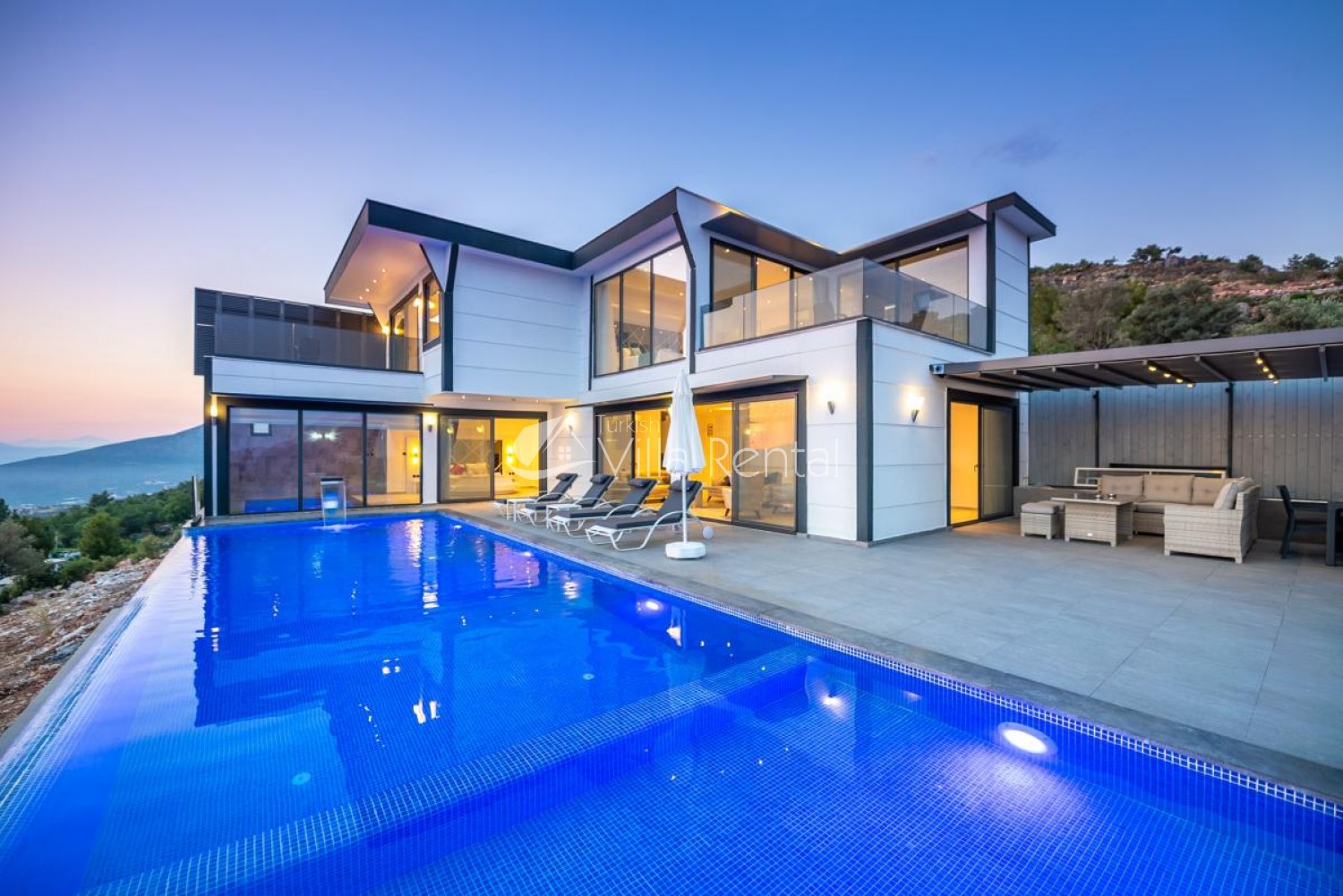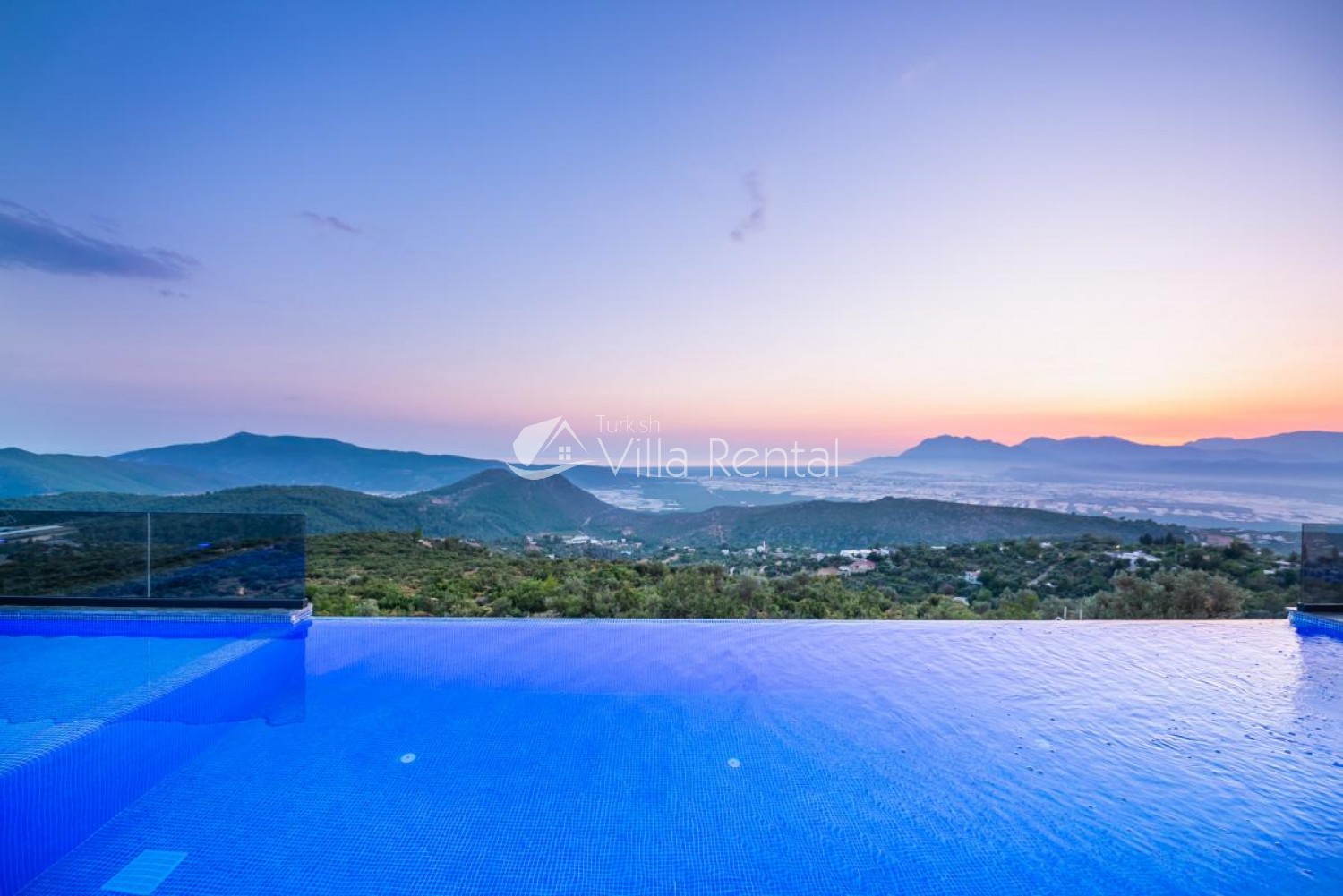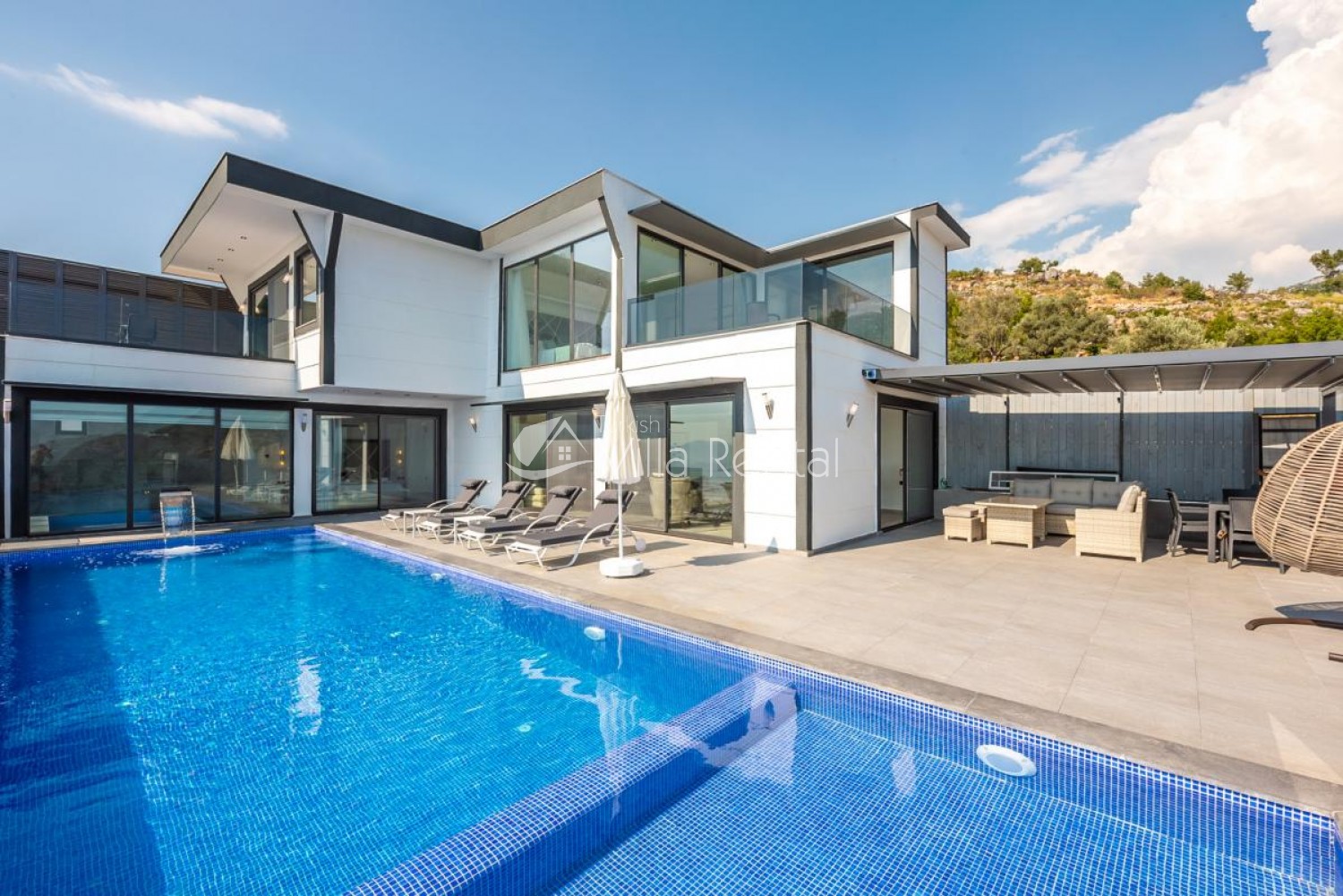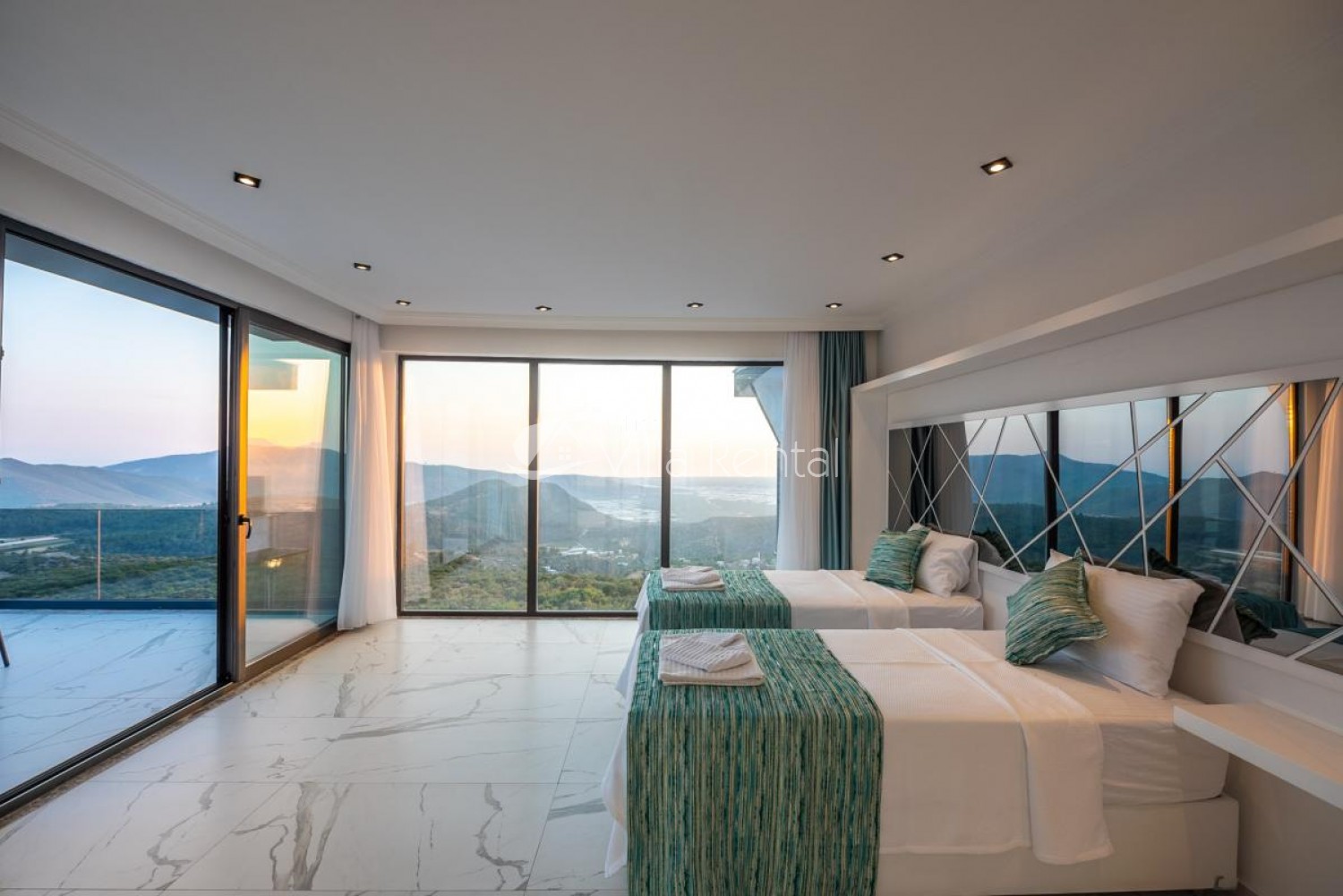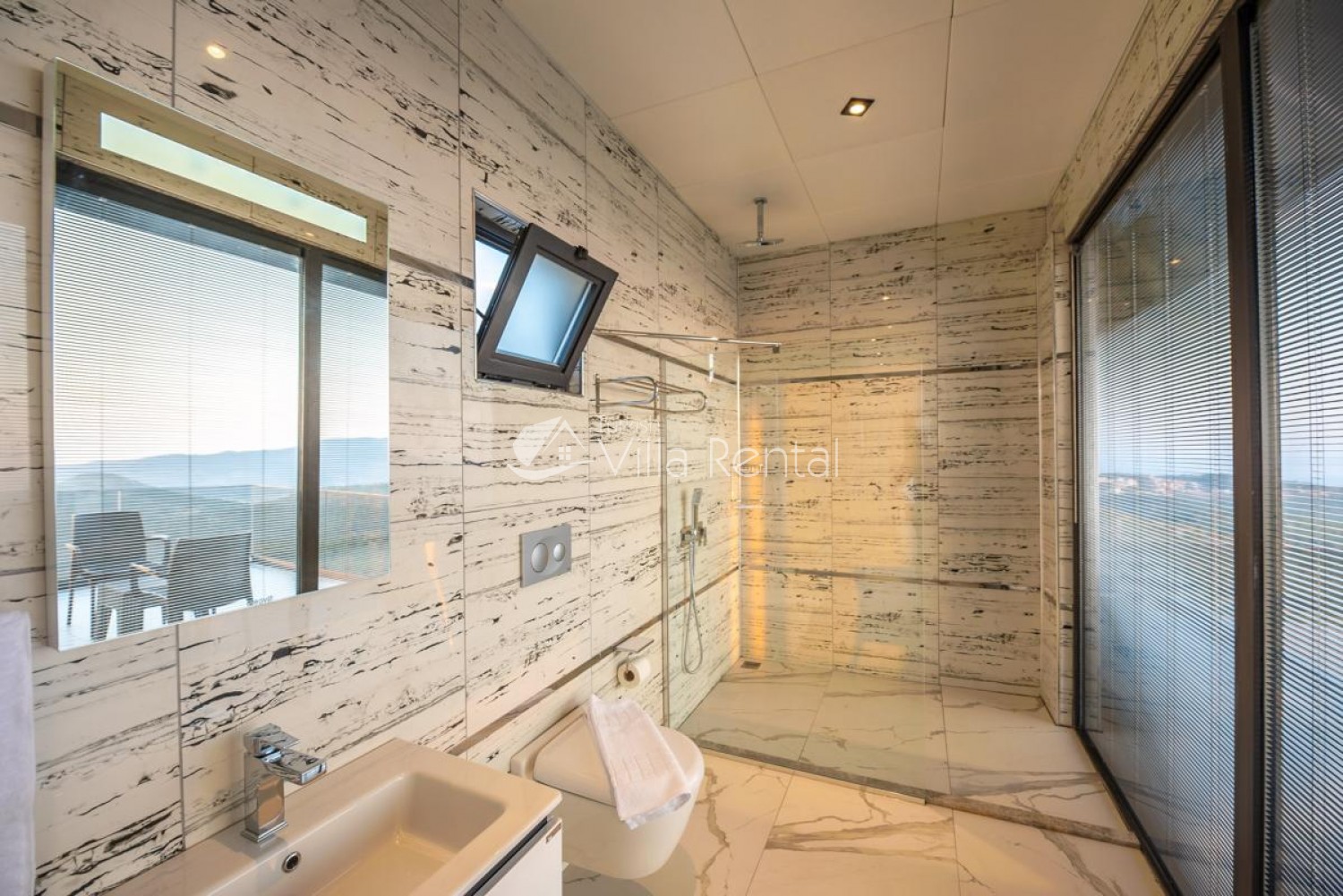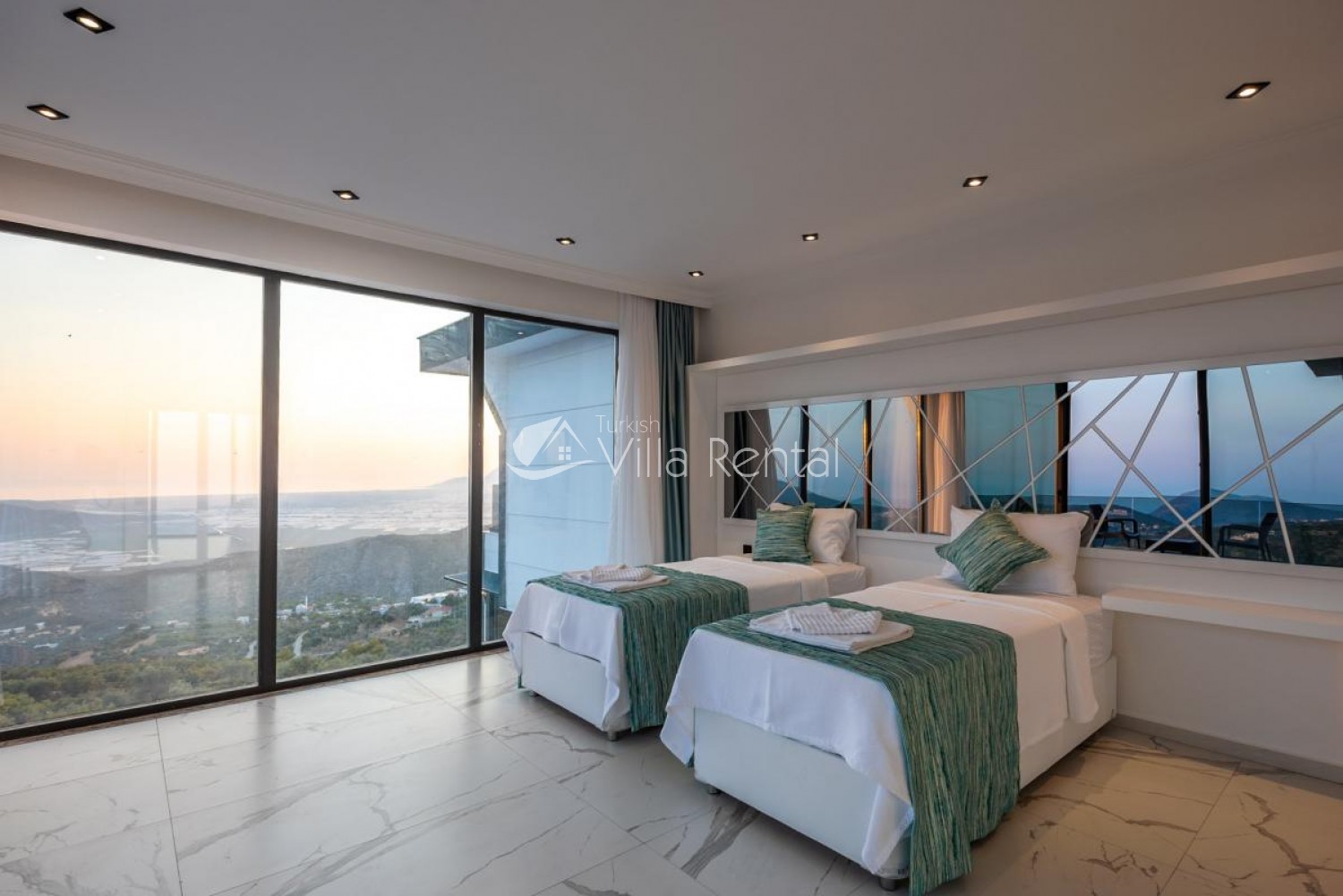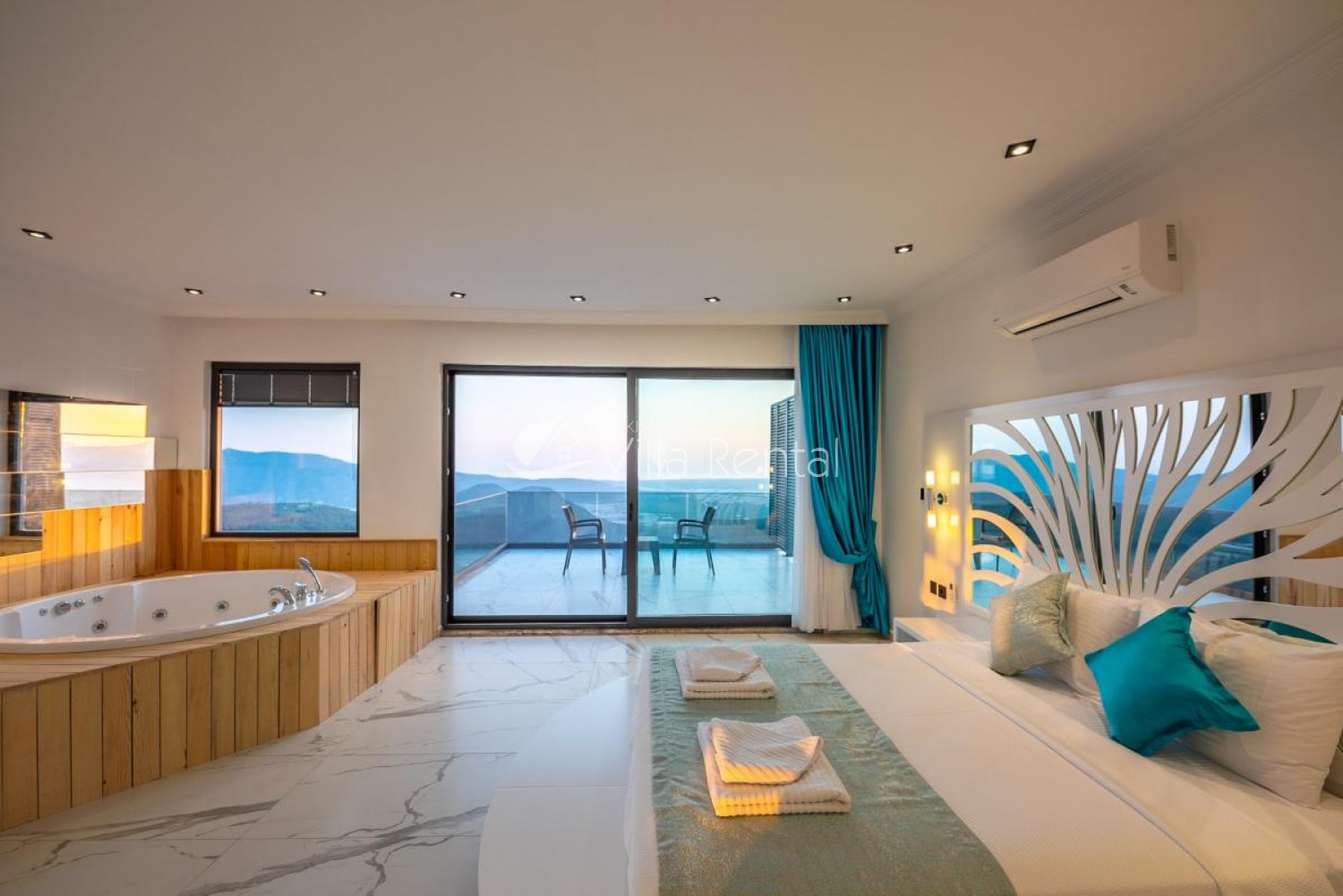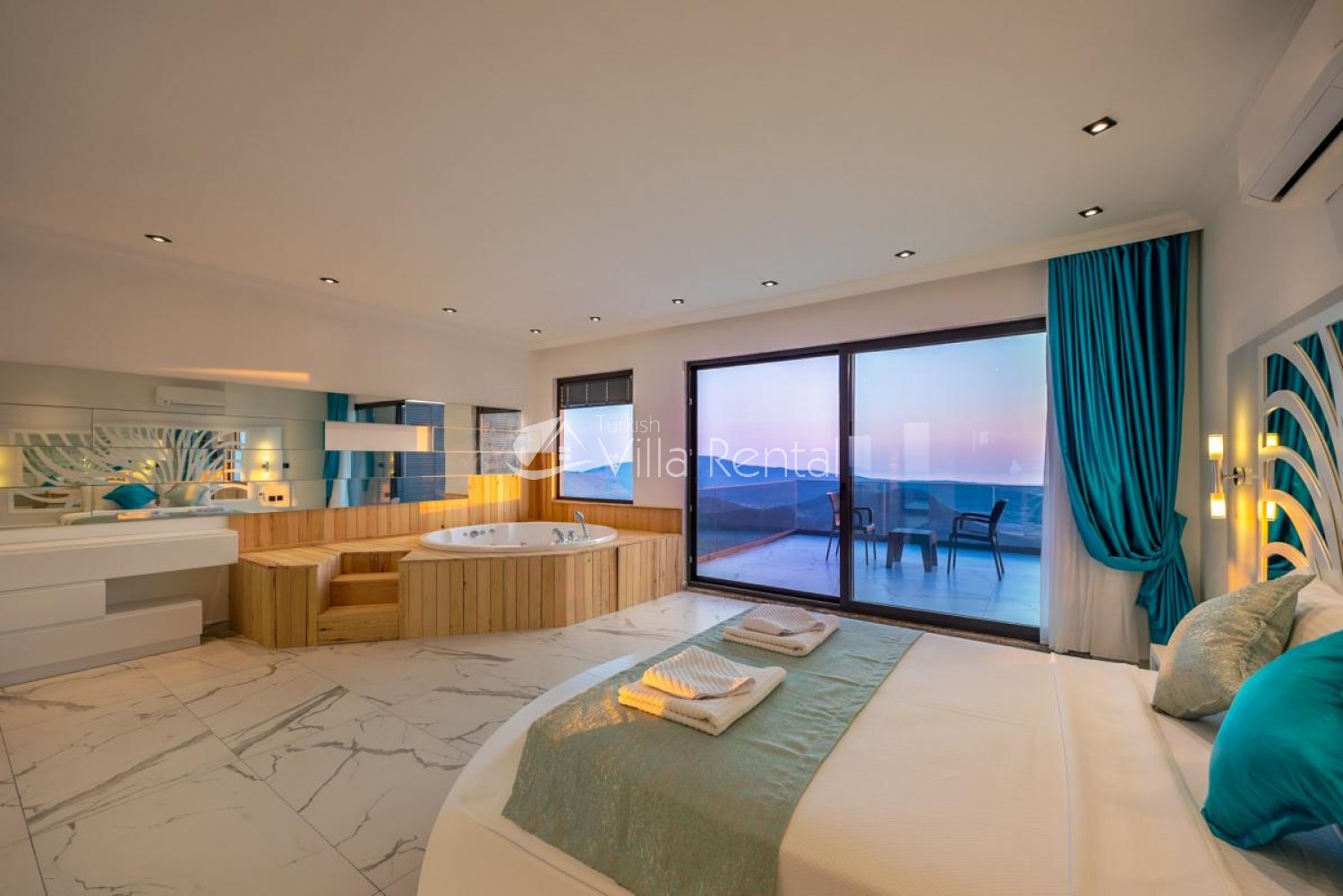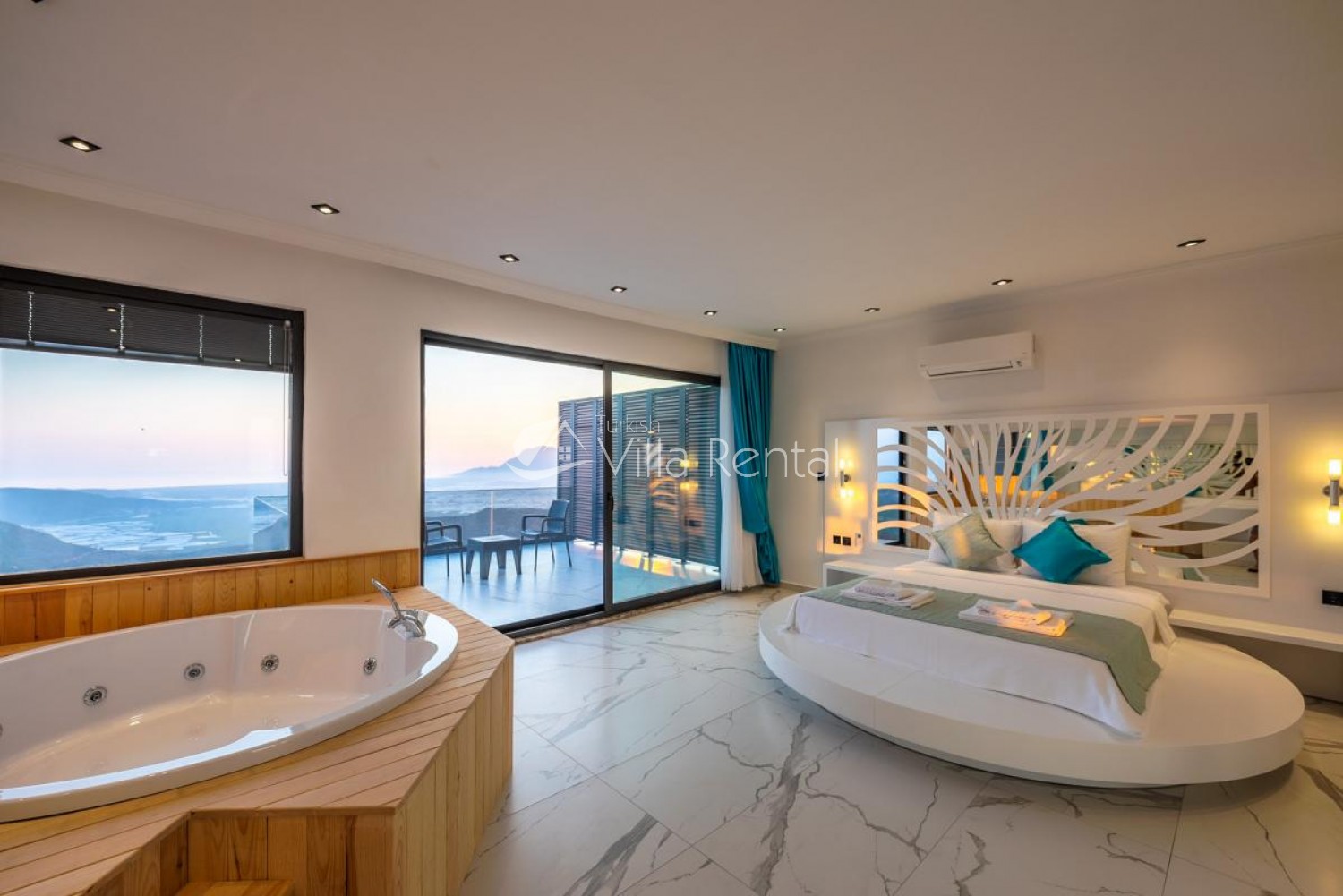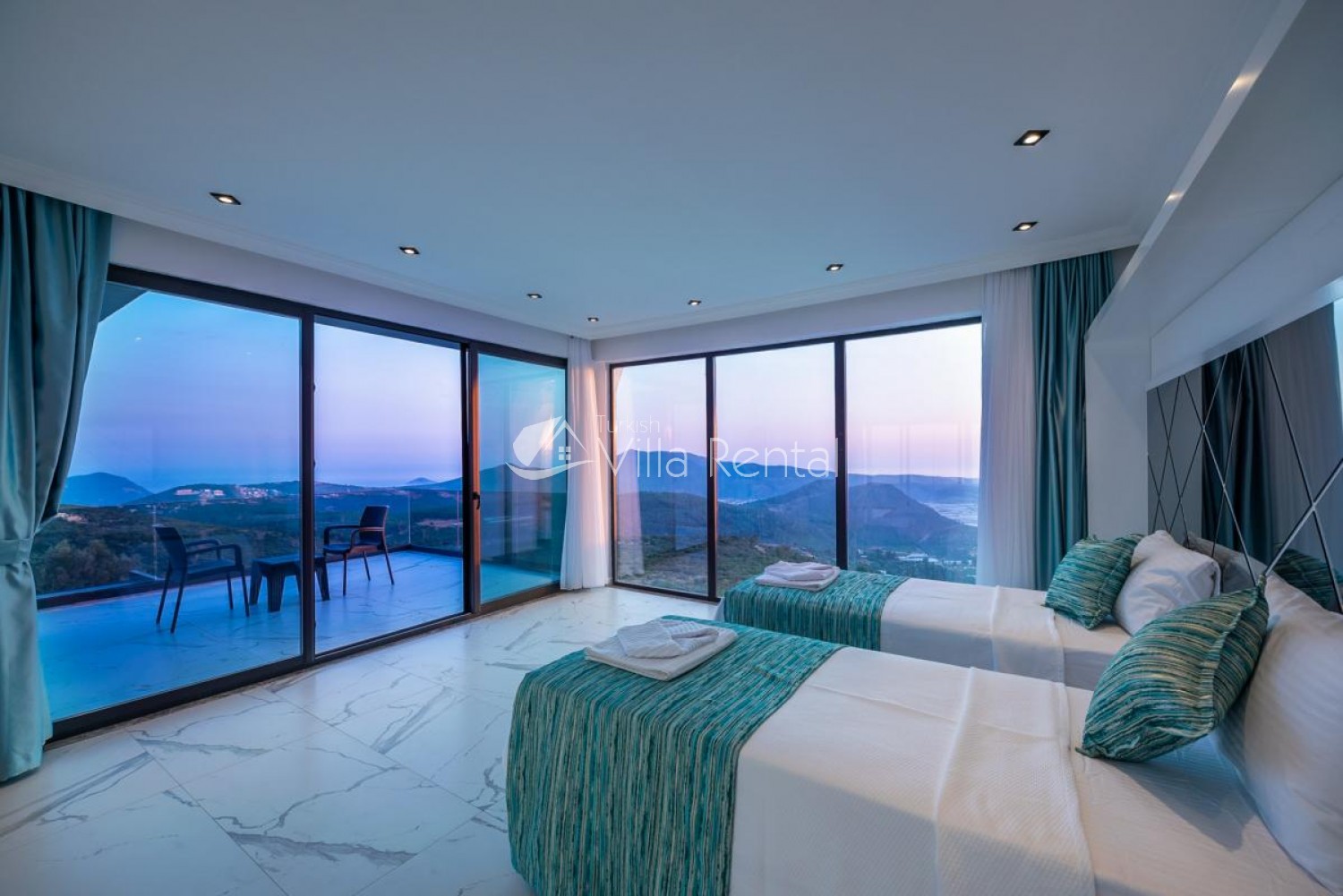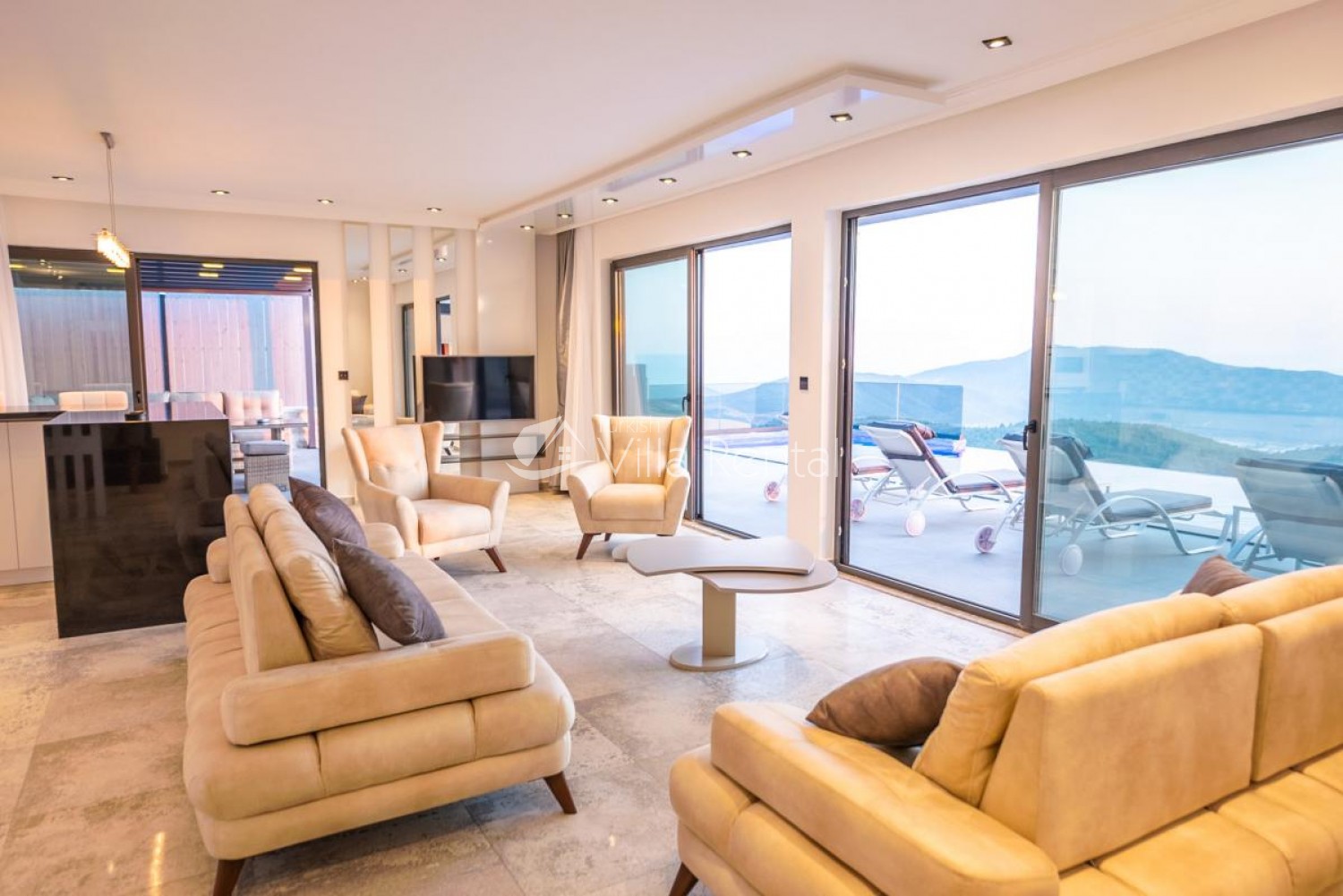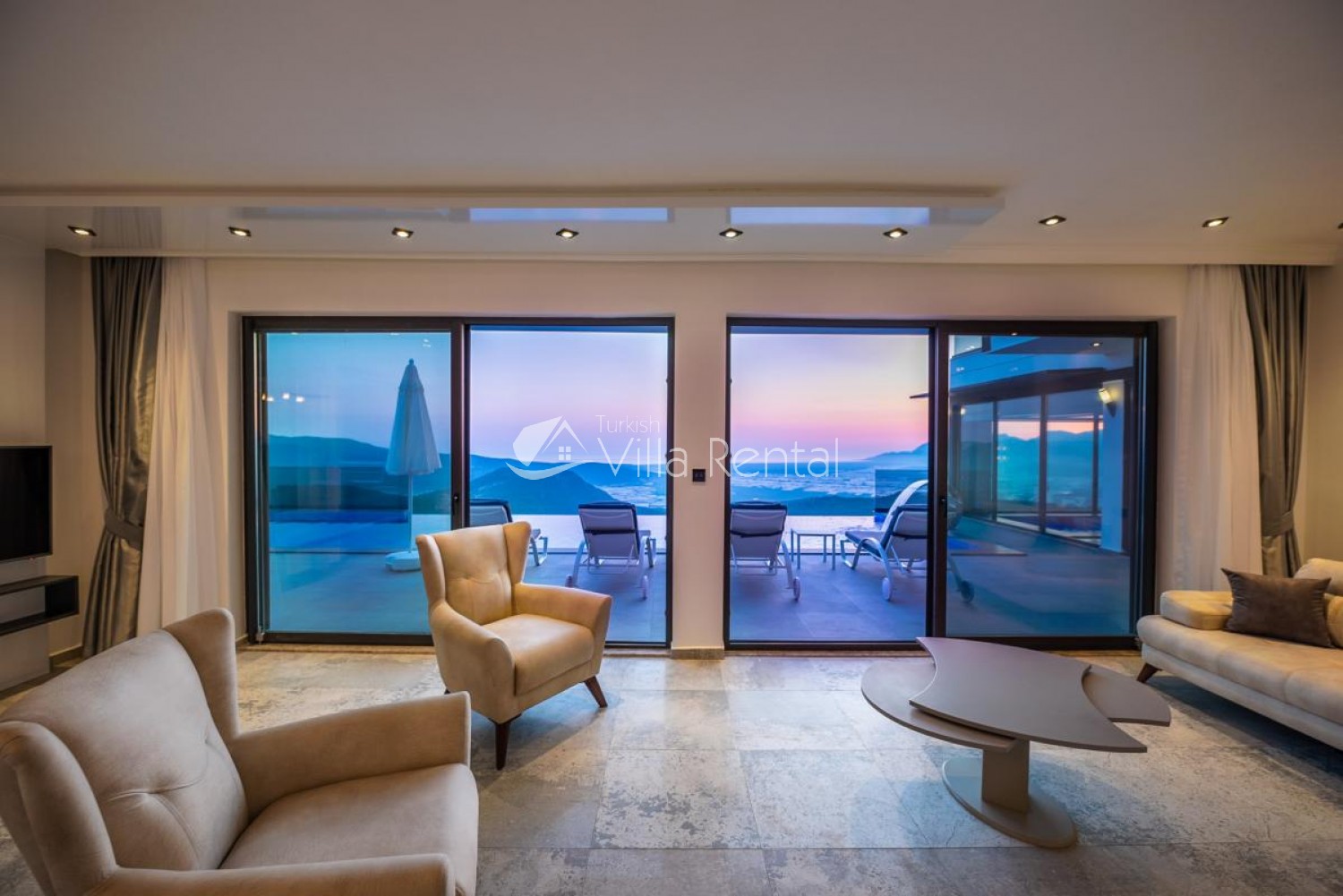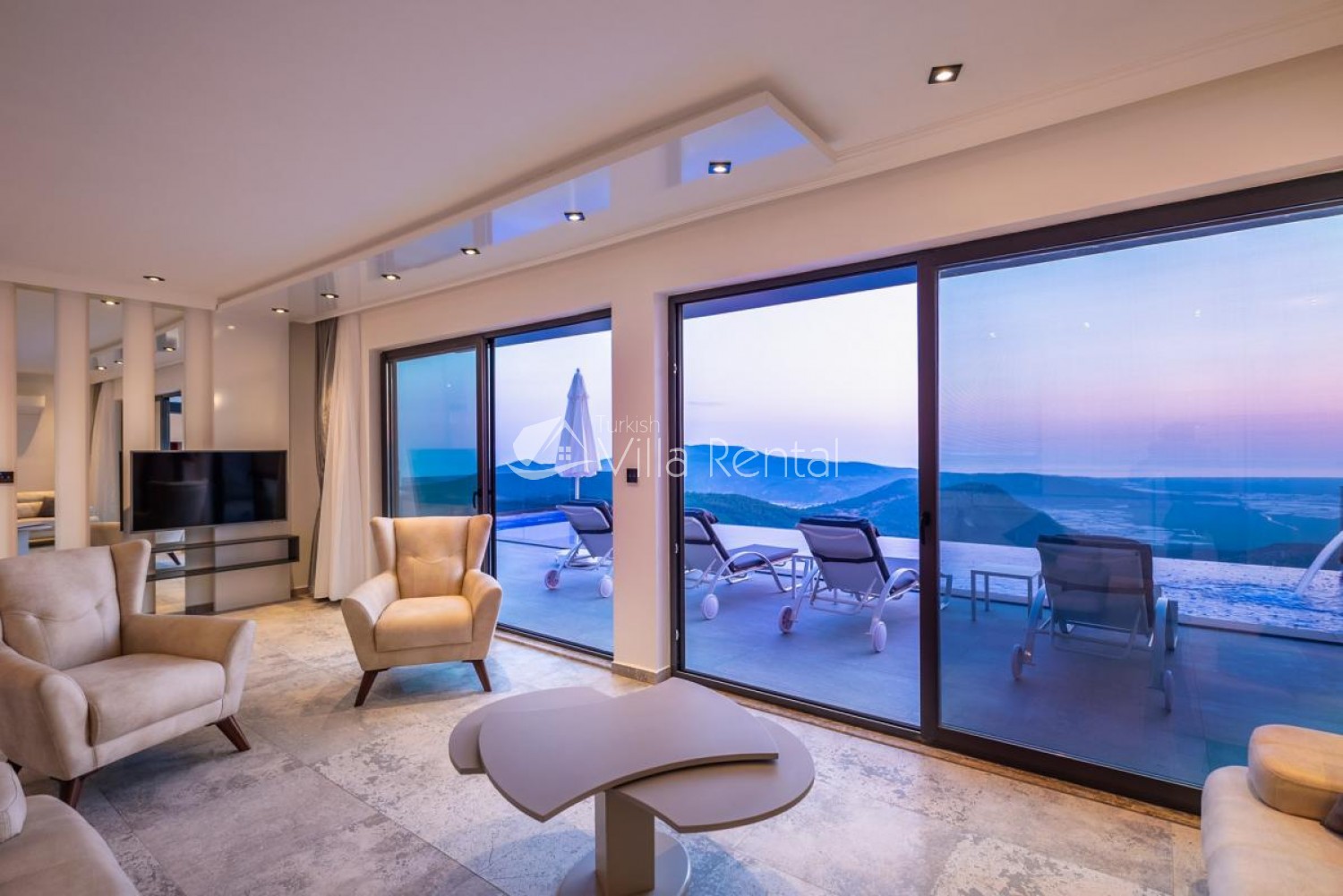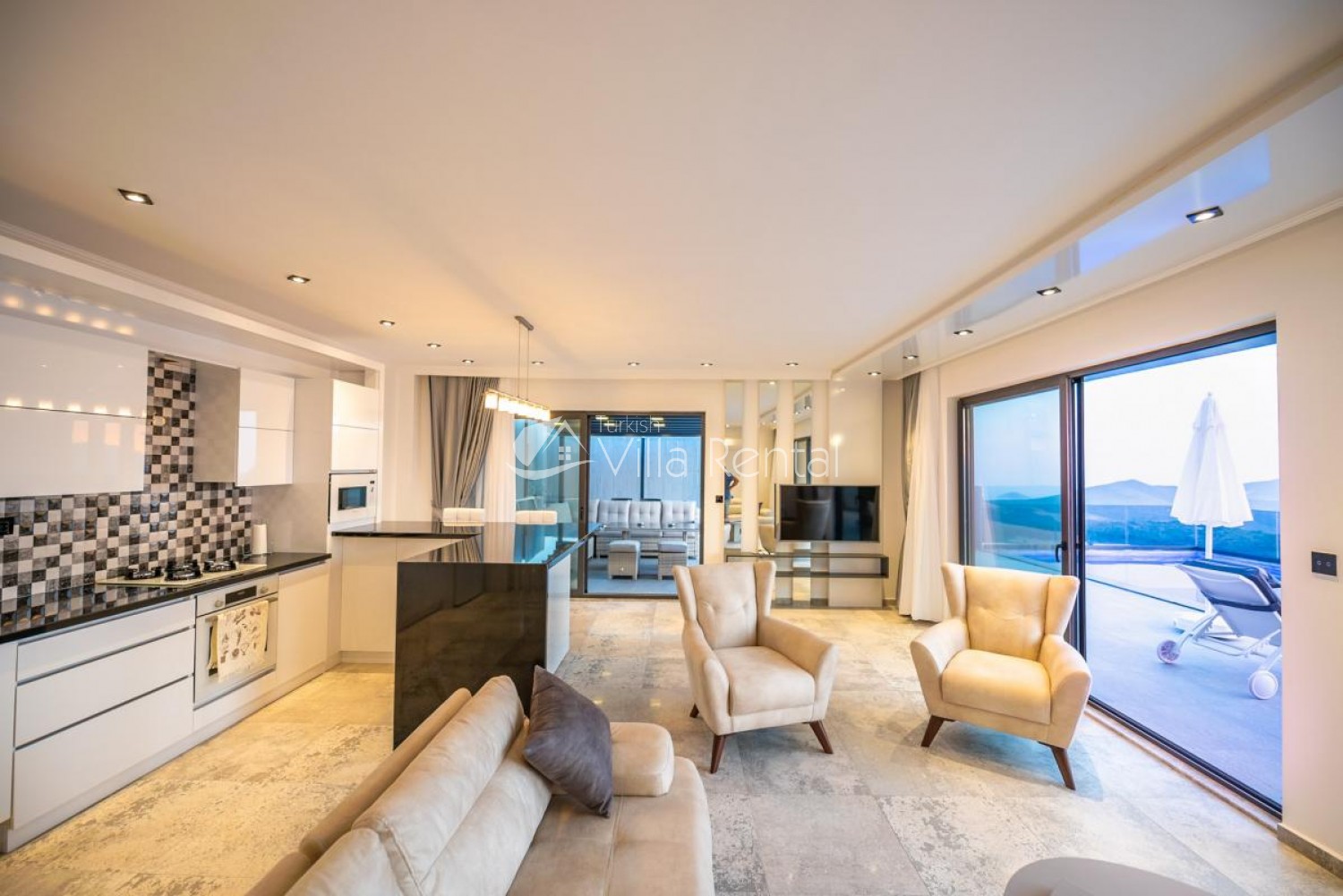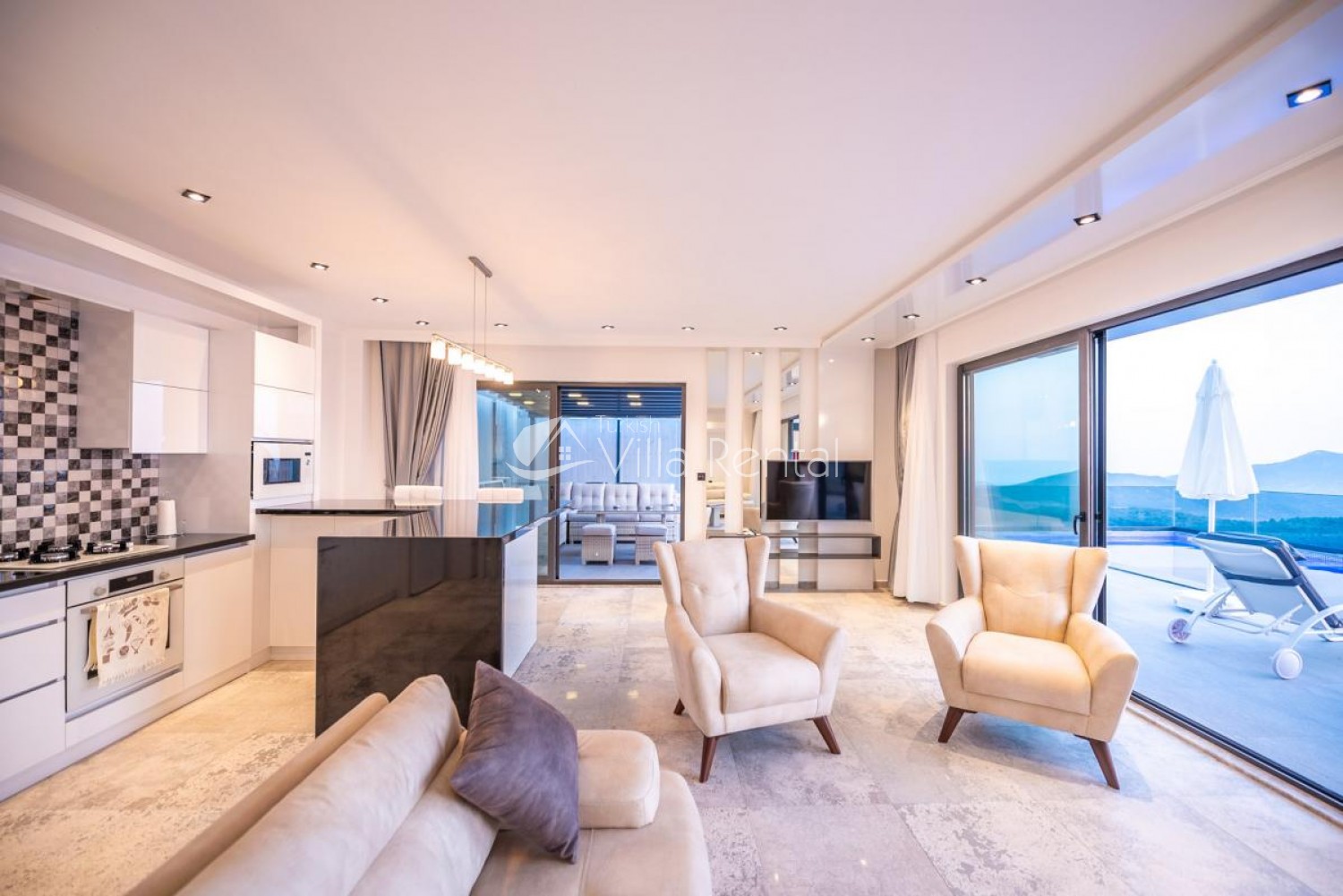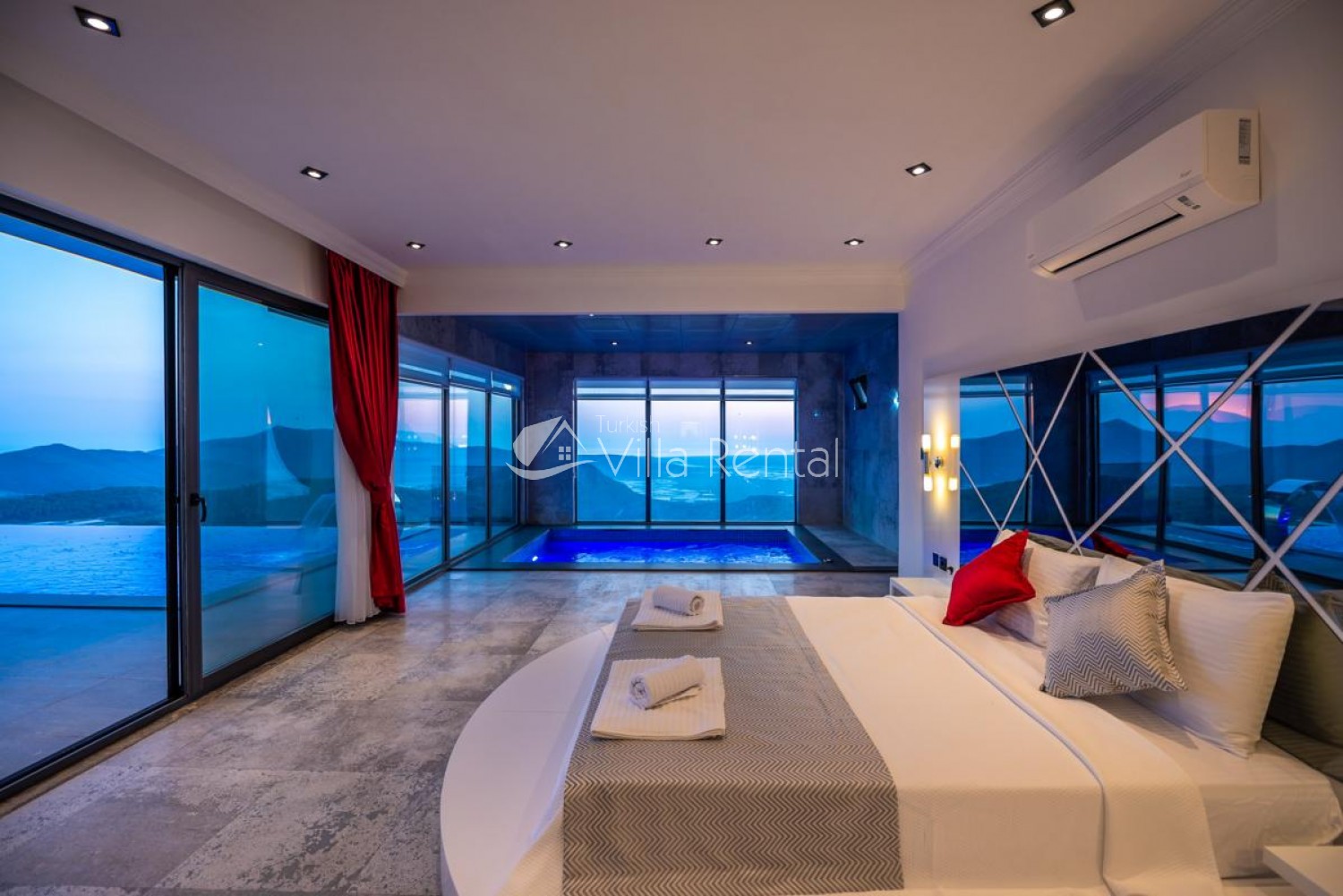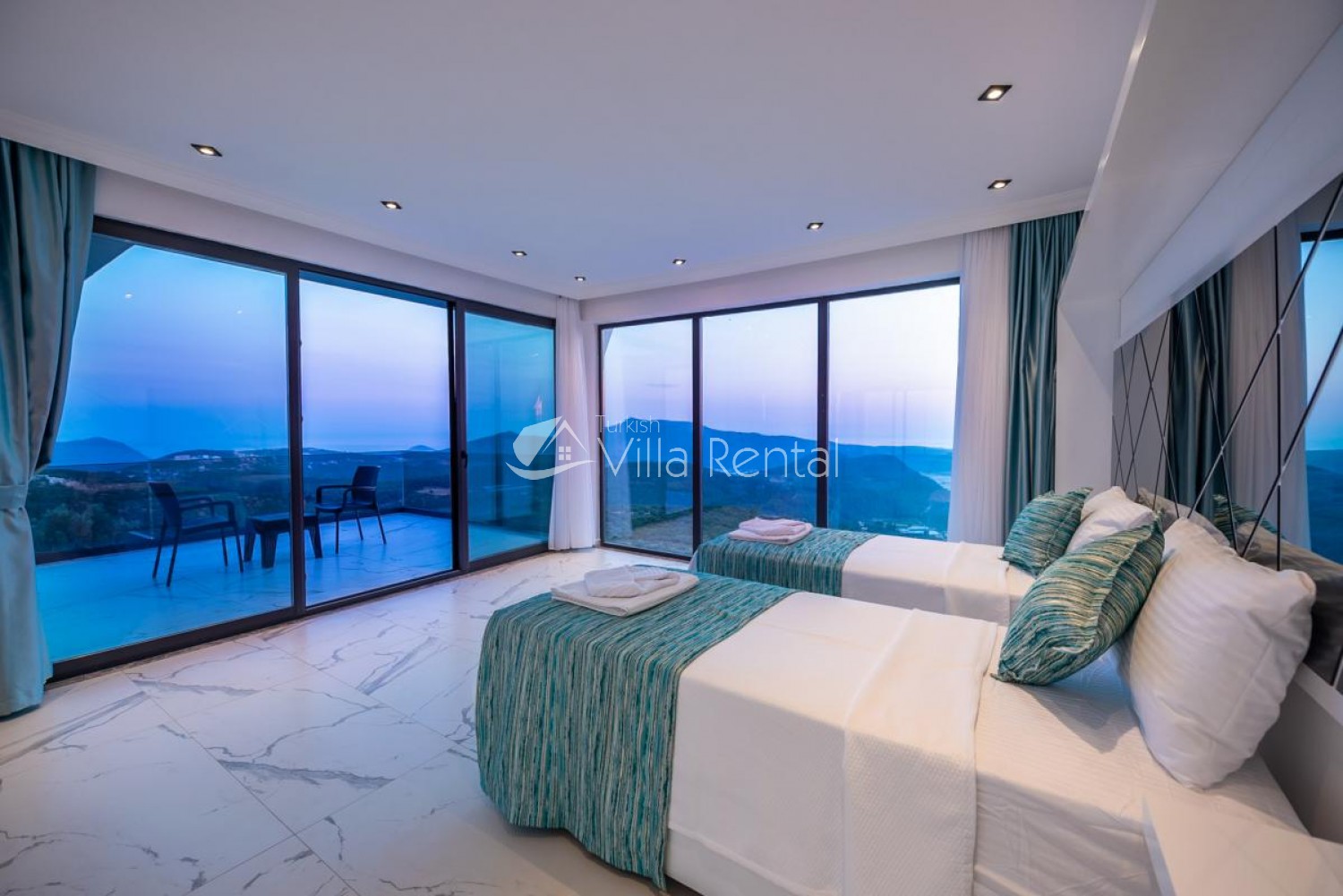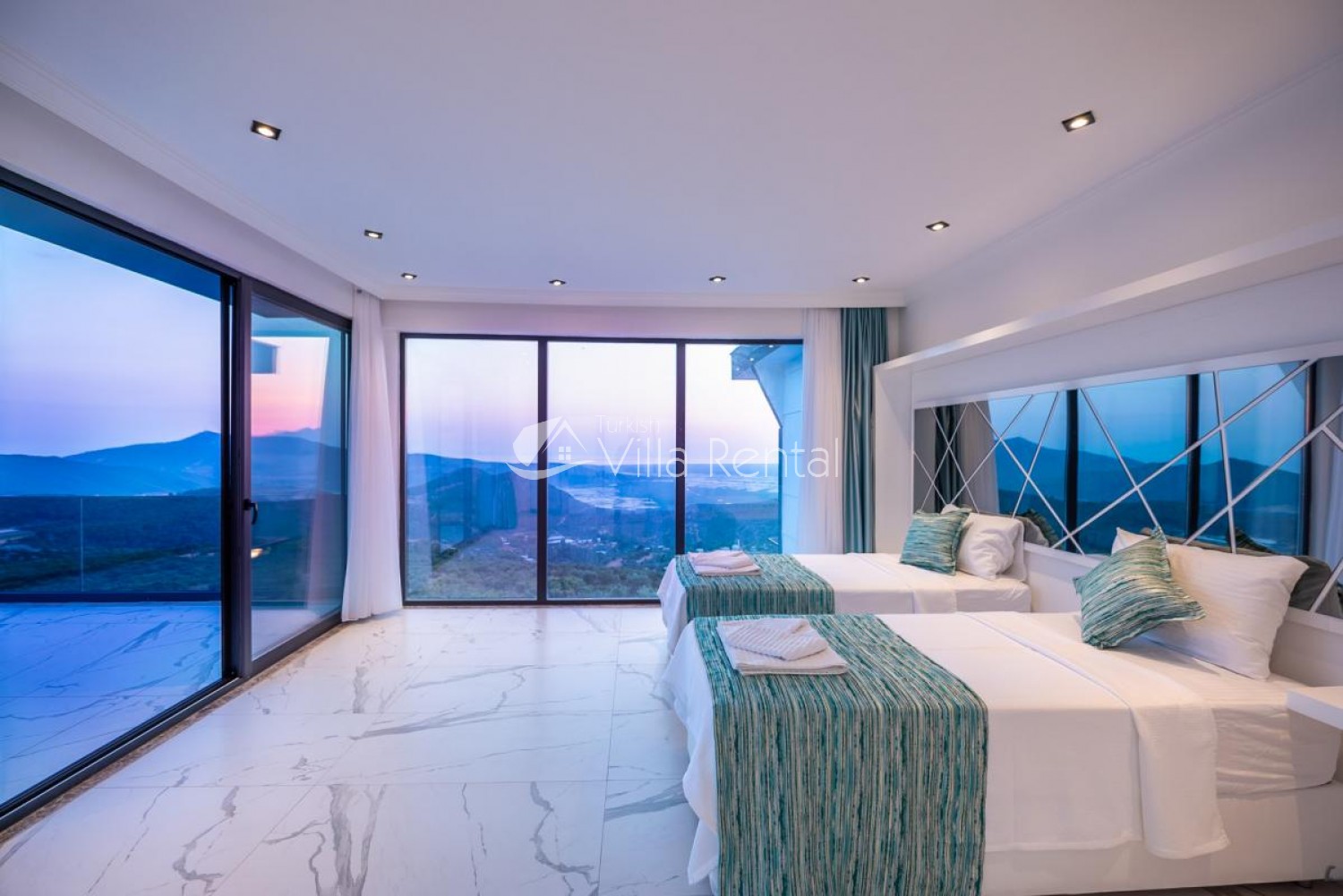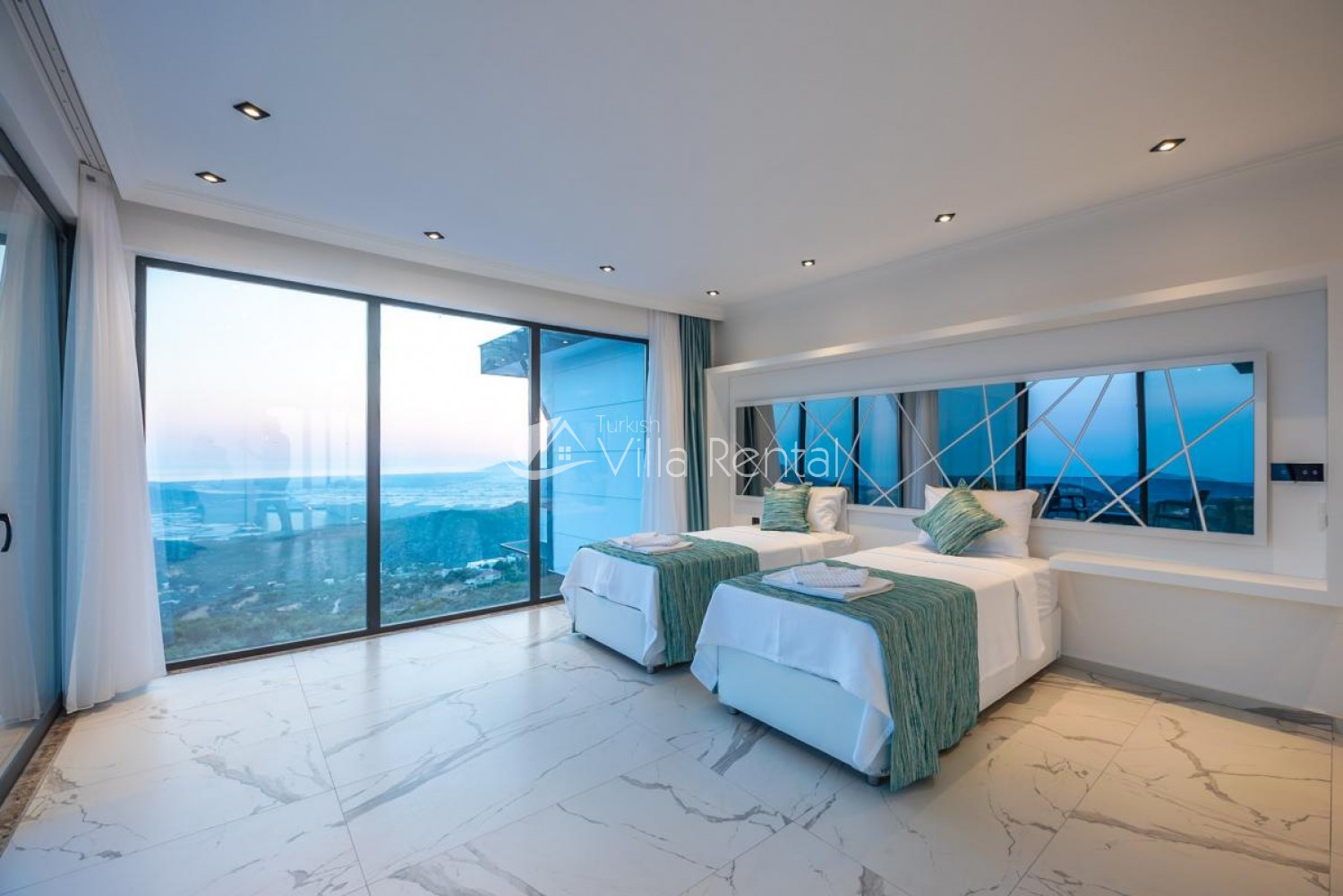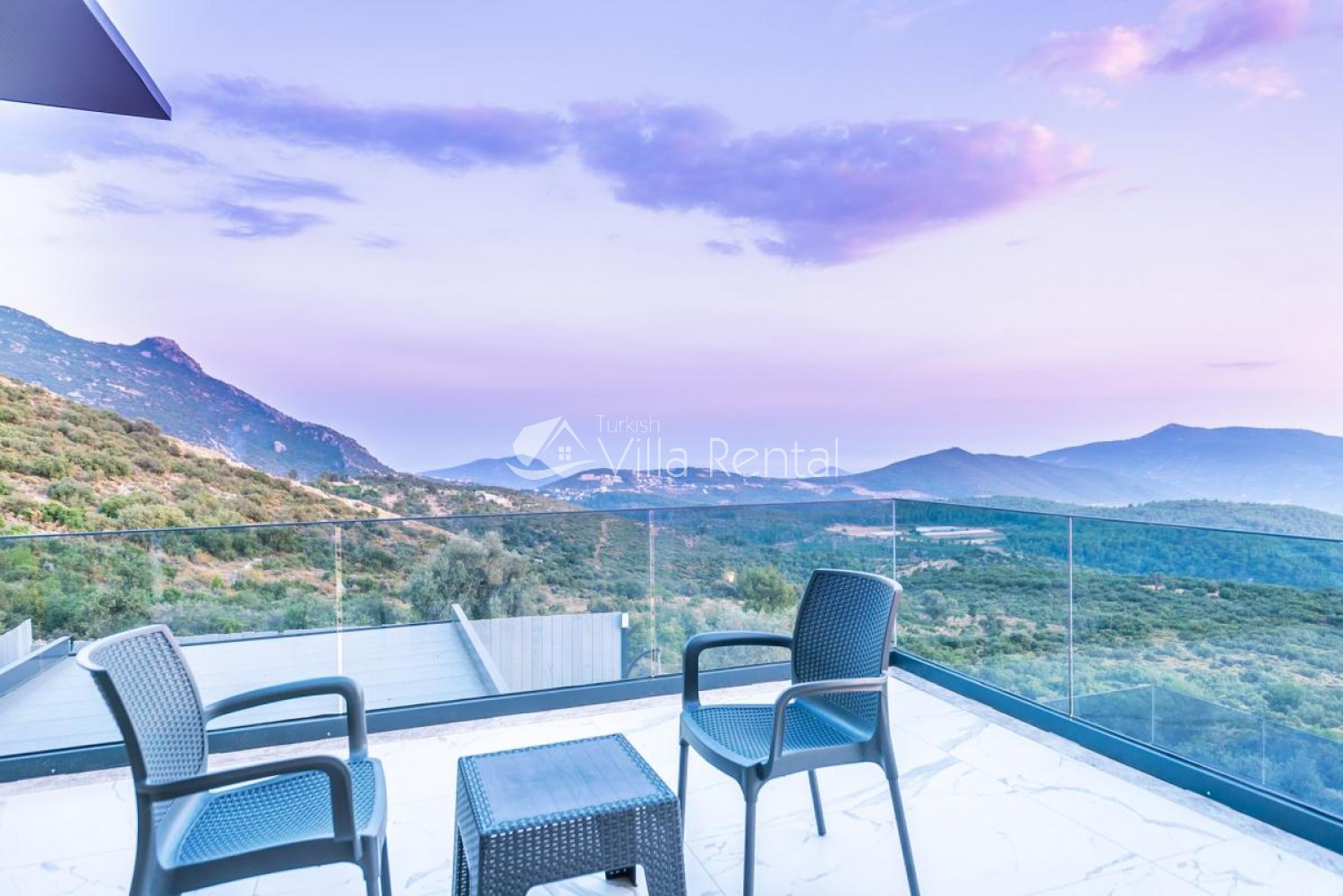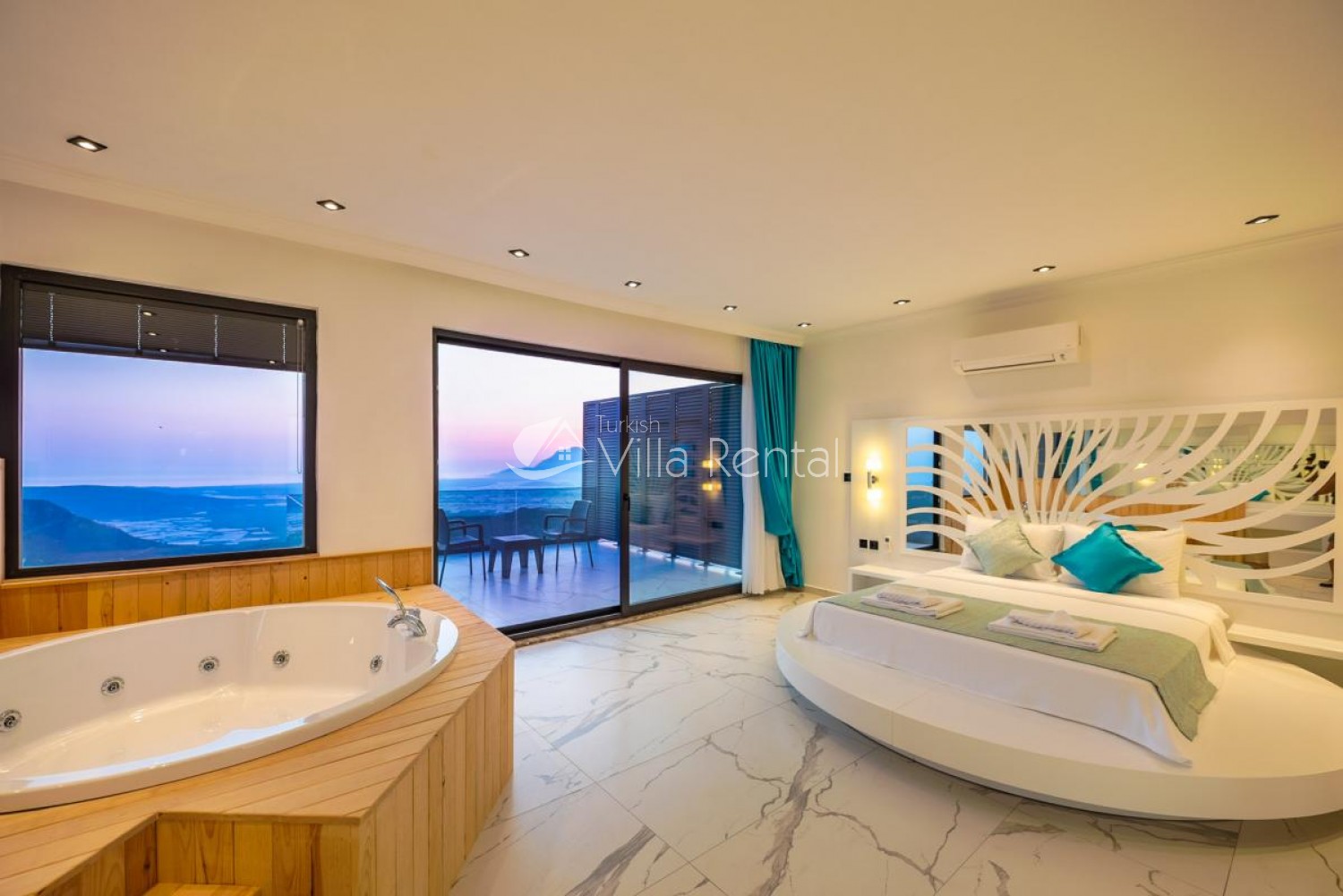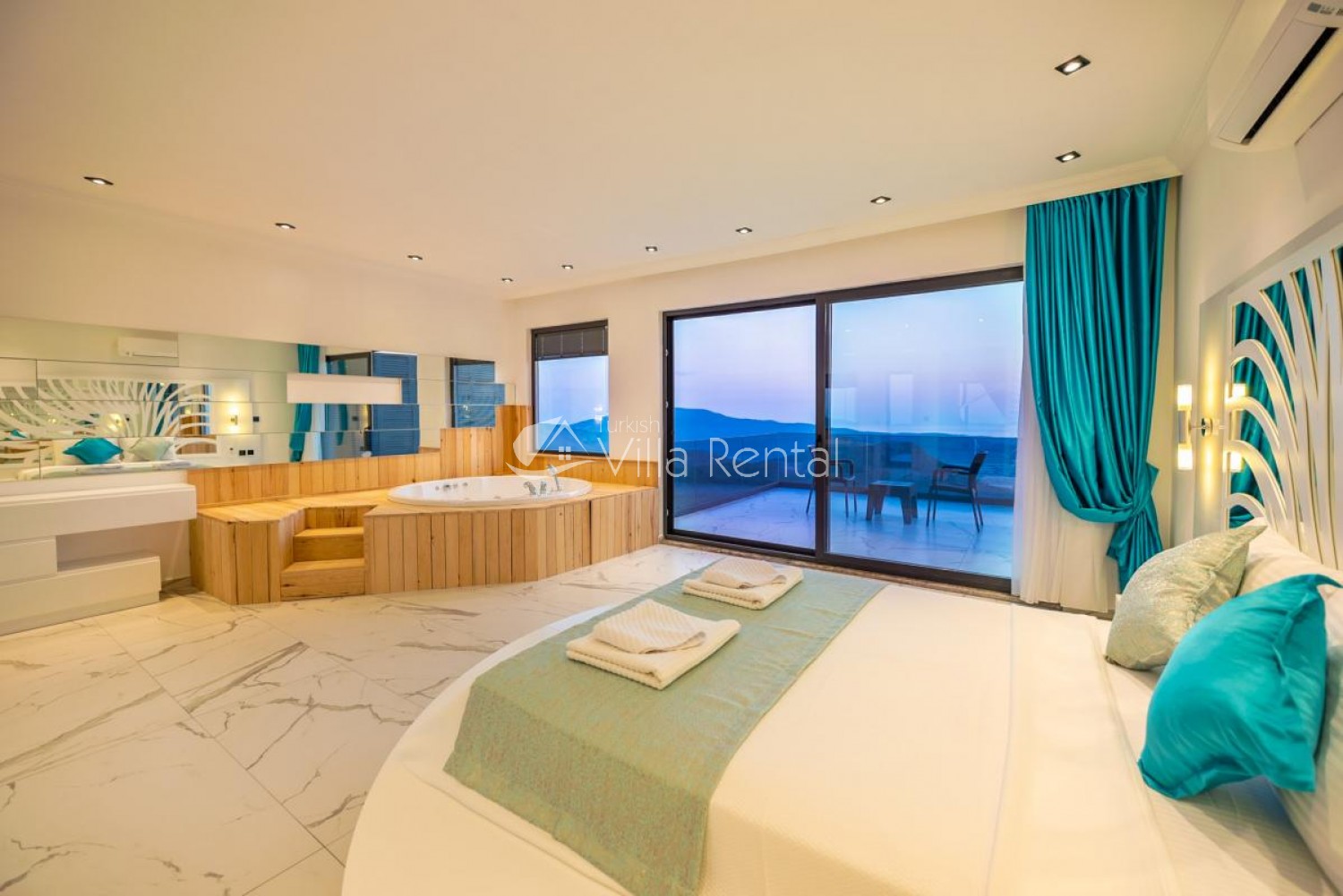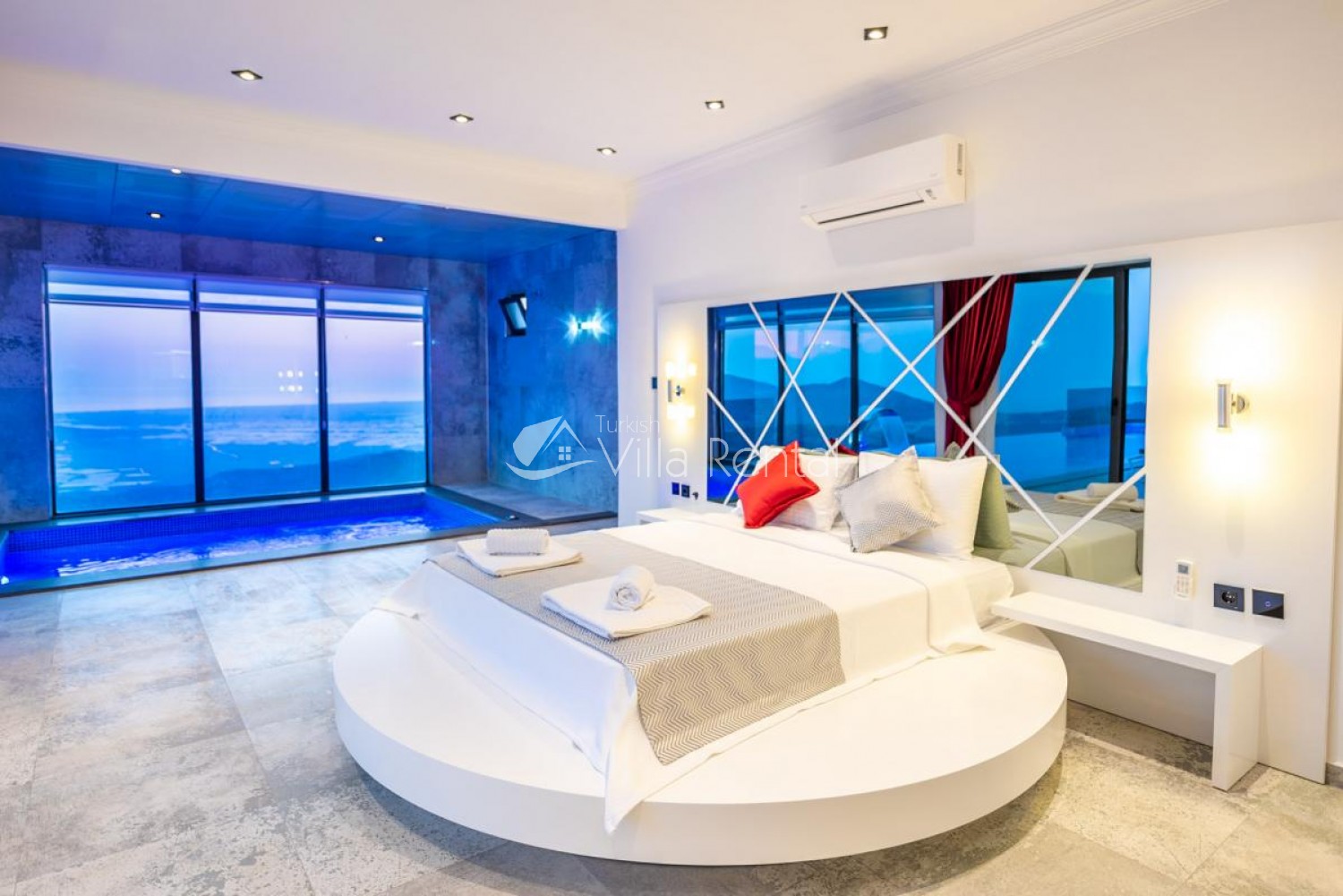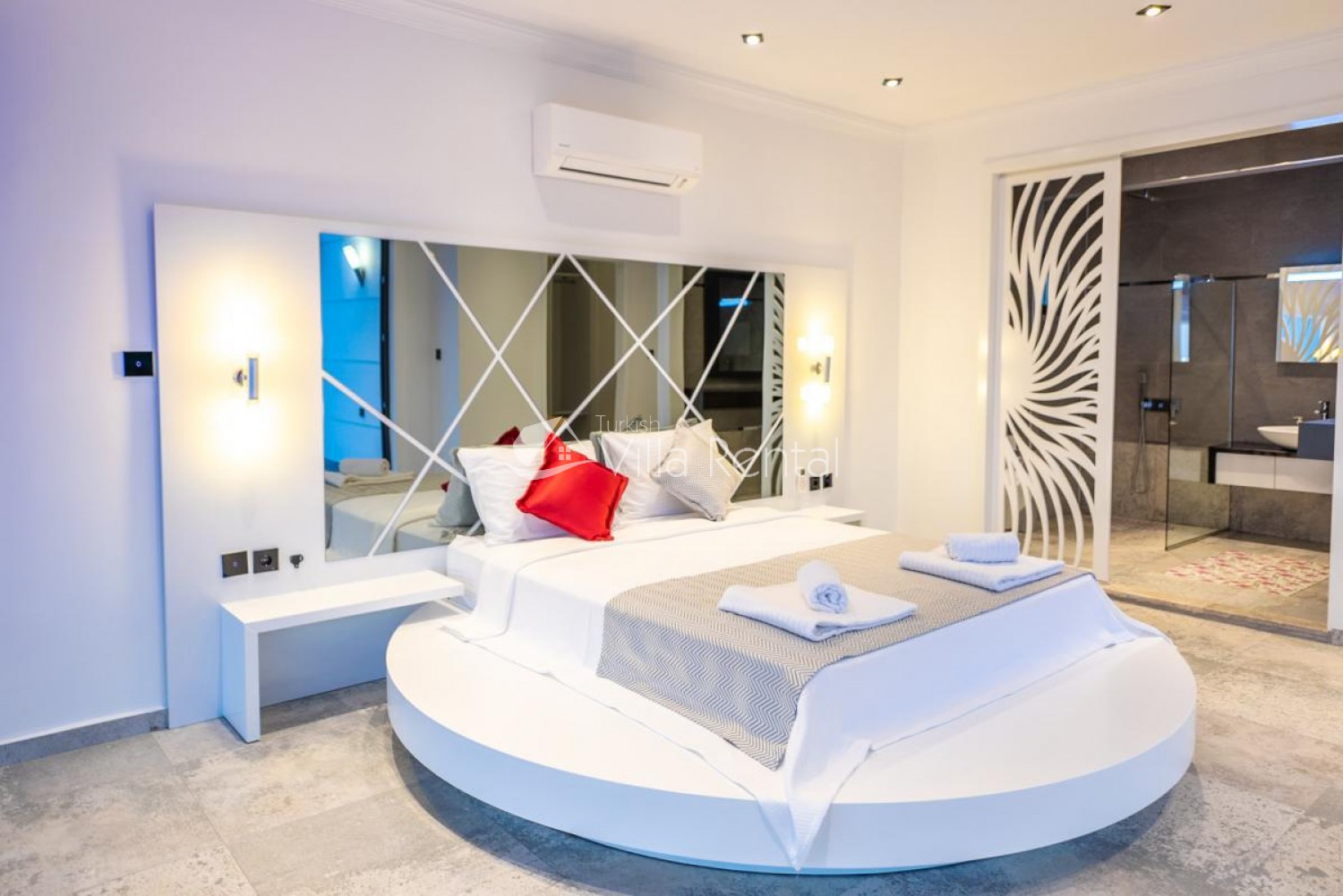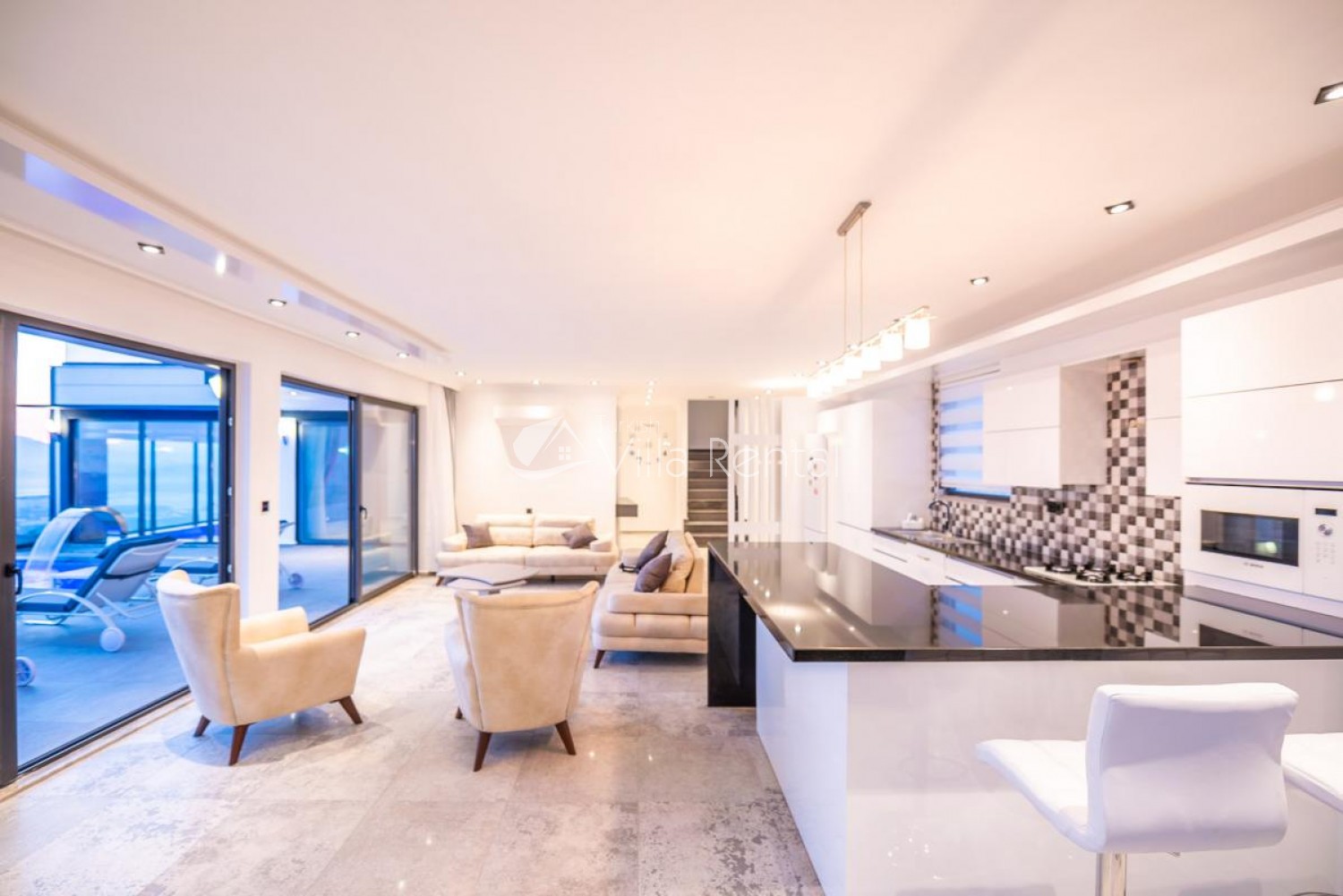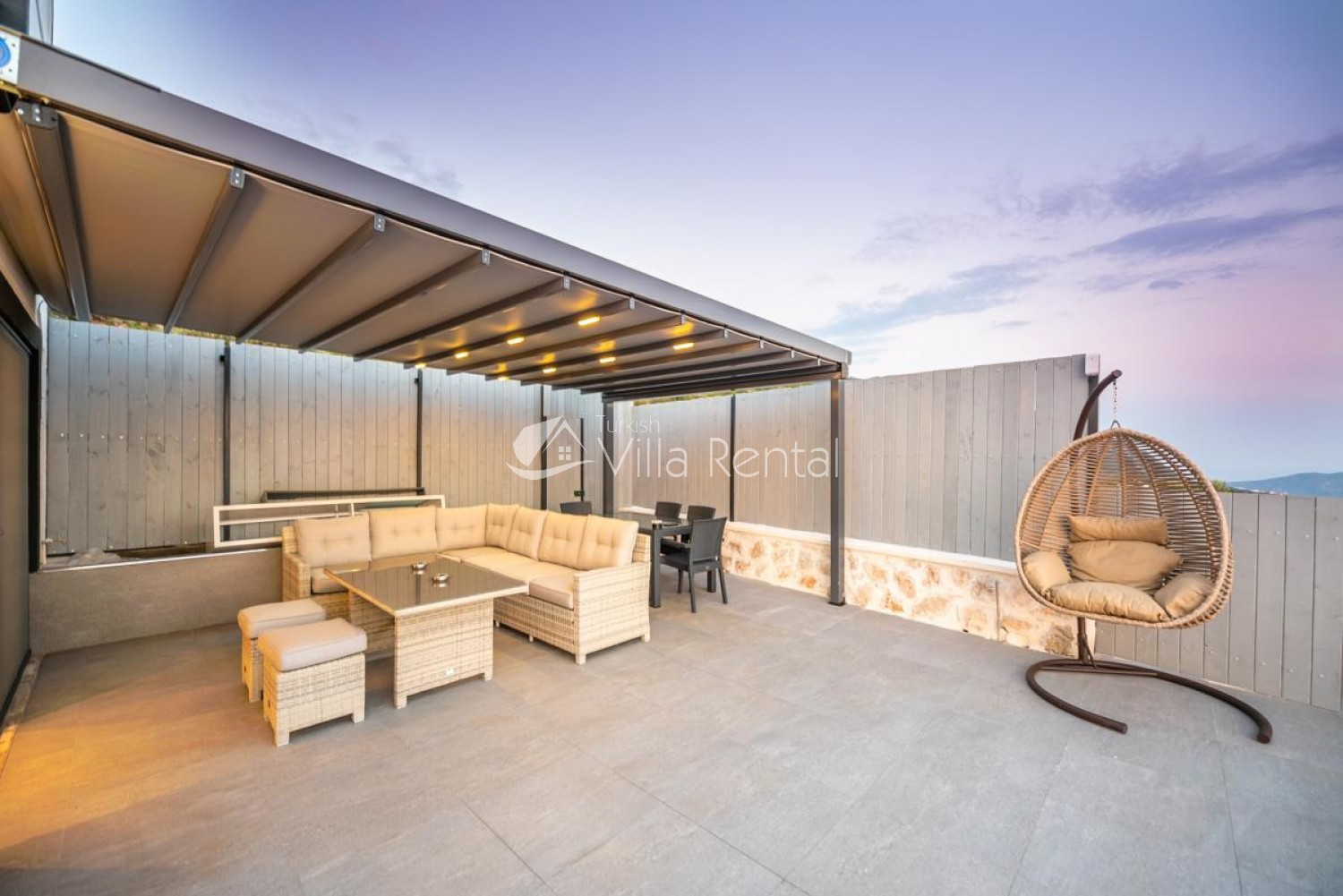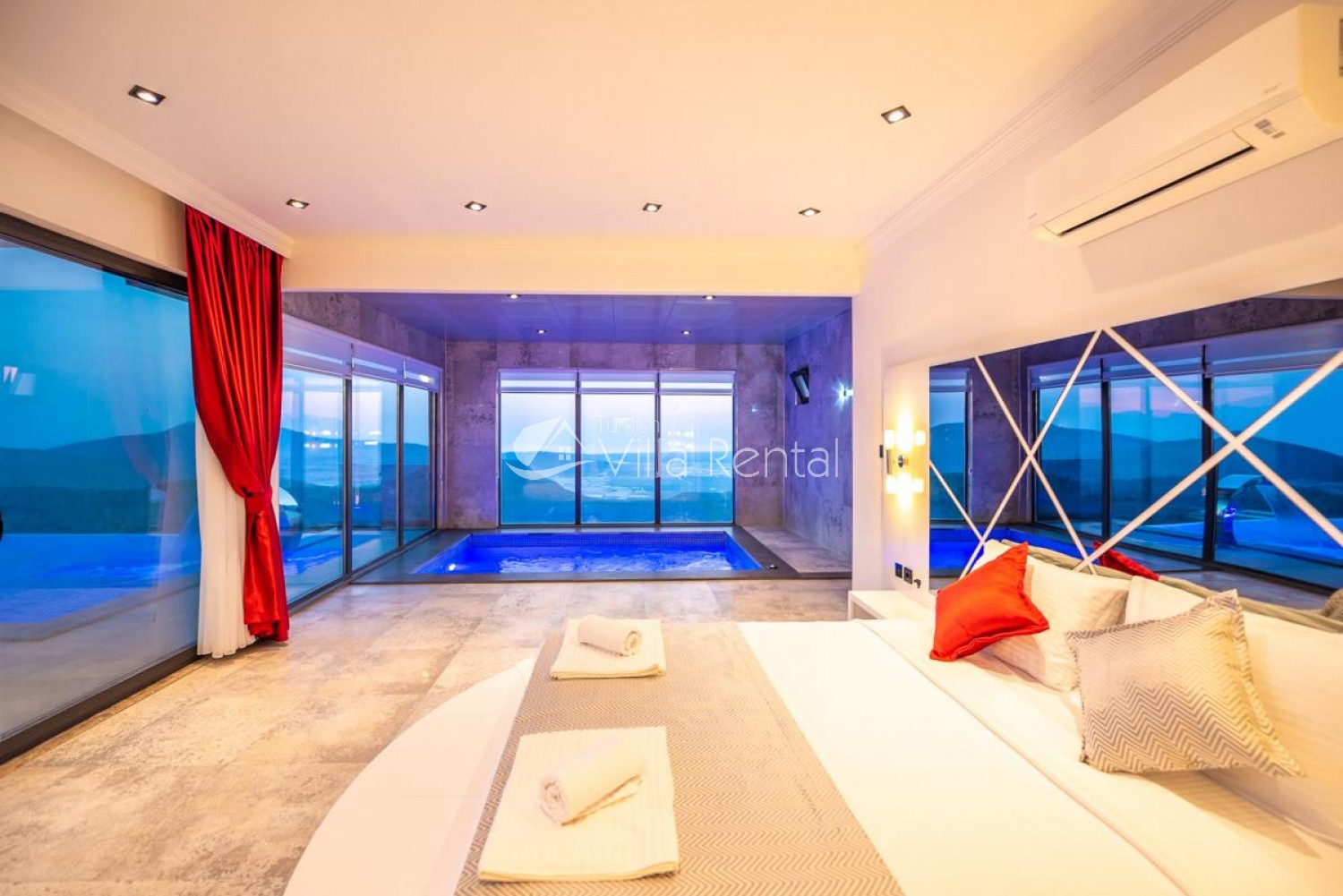 APRIL

£ 1000

1330$ 1170€ 17800TL

Minimum
stay
7 Night

MAY

£ 1000

1330$ 1170€ 17800TL

Minimum
stay
7 Night

JUNE

£ 1850

2460$ 2170€ 32929TL

Minimum
stay
7 Night

JULY

£ 2100

2790$ 2460€ 37379TL

Minimum
stay
7 Night

AUGUST

£ 2100

2790$ 2460€ 37379TL

Minimum
stay
7 Night

SEPTEMBER

£ 2100

2790$ 2460€ 37379TL

Minimum
stay
7 Night

OCTOBER

£ 1300

1730$ 1520€ 23139TL

Minimum
stay
7 Night

NOVEMBER

£ 1100

1460$ 1290€ 19579TL

Minimum
stay
7 Night
£ 1000
1330$ 1170€ 17800TL
£ 1000
1330$ 1170€ 17800TL
£ 1850
2460$ 2170€ 32929TL
£ 2100
2790$ 2460€ 37379TL
£ 2100
2790$ 2460€ 37379TL
£ 2100
2790$ 2460€ 37379TL
£ 1300
1730$ 1520€ 23139TL
£ 1100
1460$ 1290€ 19579TL
Description
Villa Twin is a beautiful 3 Bedroom luxury villa with secluded swimming pool in located in Uzumlu Village, Kalkan, overlooking breath taking views of both Patara and Kalkan.
NOTE: The last 150 meters of the road to the villa is a stabilized road.
Extra: Villa features wireless internet, an indoor pool and a Jacuzzi.
Garden The garden includes a secluded pool, dining table and chairs, a garden seating and a barbecue.
Outdoor pool dimensions: 10 m. X 3.50 m. Depth: 1.5 m, plus 3.5 m in the bedroom. X 2.5 m. depth 30 cm children's pool is available. Garden and pool maintenance is done once a day in the morning or evening.
Indoor Pool 3.50 m X 2 m, Depth 90 cm size indoor pool 15 October 30 April is heated free of charge.
Kitchen: Modern American kitchen with views of the nature. The kitchen has a toaster, toaster, dishwasher, built-in hob, refrigerator, spoon and cutlery set, washing machine, microwave oven, oven, 6-person dinner set, electric kettle, pots and pans and cups.
Living room: The lounge has air conditioning, LCD TV, satellite receiver, sitting group, iron and ironing board, sink. There is an exit to the pool and the lounge is on the pool floor.
Internet: Wi-fi is available in the villa. Due to the infrastructure of the region, cross-sections from internet service providers may be experienced. Data will not be enough for streaming and downloading.
Bedrooms: There are 3 bedrooms in the villa. Bedrooms have clean towels and bed linen.
1-Bedroom: Master Suite bedroom, indoor pool, 1 double bed, vanity table, wardrobe, bathroom and balcony. .
2-Bedroom: Suite bedroom and air-conditioned. Room with bedside table, 1 double bed, vanity table, wardrobe, jacuzzi and bathroom.
3-Bedroom: Suite is a young room and air-conditioned. The room has a bedside table, 2 single beds, a wardrobe and a bathroom.
Important information Electricity, water, gas fees are included in the rental price of the villa. There is no fee. Extra cleaning, extra new sheets and towels, rental car, guidance services, health, etc. Insurances are not included in the prices.
All of our villas are located in the nature and regularly sprayed. Despite this, the environment; butterfly, insect, fly etc. There is a possibility.
We do not guarantee 100% invisibility in our pool protected villas, there is always 5% avoidance in these villas.
Kalkan: in terms of geographical structure, is a settlement on the slope. In order to reach all of our cottages in Kalkan and the surrounding villages, we go uphill. The village of Uzumlu is a quiet settlement. (The village)
About Pool Heating Pool heating is only available in the INDOOR POOL. The maximum heat level of the pools with indoor pool heating is maximum 30 ° C.
NOTE OUTDOOR POOL is not available from 15 November.
Prices for 2019 have been updated. AUG August price is calculated between 1-10 September. The entrance and exit of the villa is Sunday.
Cleaning / Towels / Linen / Maid-service: Bathroom towels and bed linen included. If you are staying for more than one week then the villa will be cleaned and linen changed weekly. If you require extra cleans and linen changes then these can be arranged at a fee.
Damage Deposit: an accidental damage deposit of £150 is required when you arrive, which will be returned to you at the end of your stay if everything is in order. If anything is broken or damaged we will deduct the cost of repair/replacement from your returned deposit.

Other information:
Check-in time: 4pm.
Check-out time: 10am.
Rating
Villa Twin 2
Rated
NAN
/5 based on reviews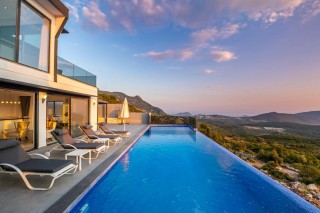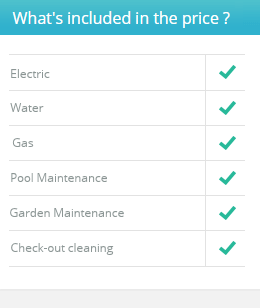 Nearby Villas