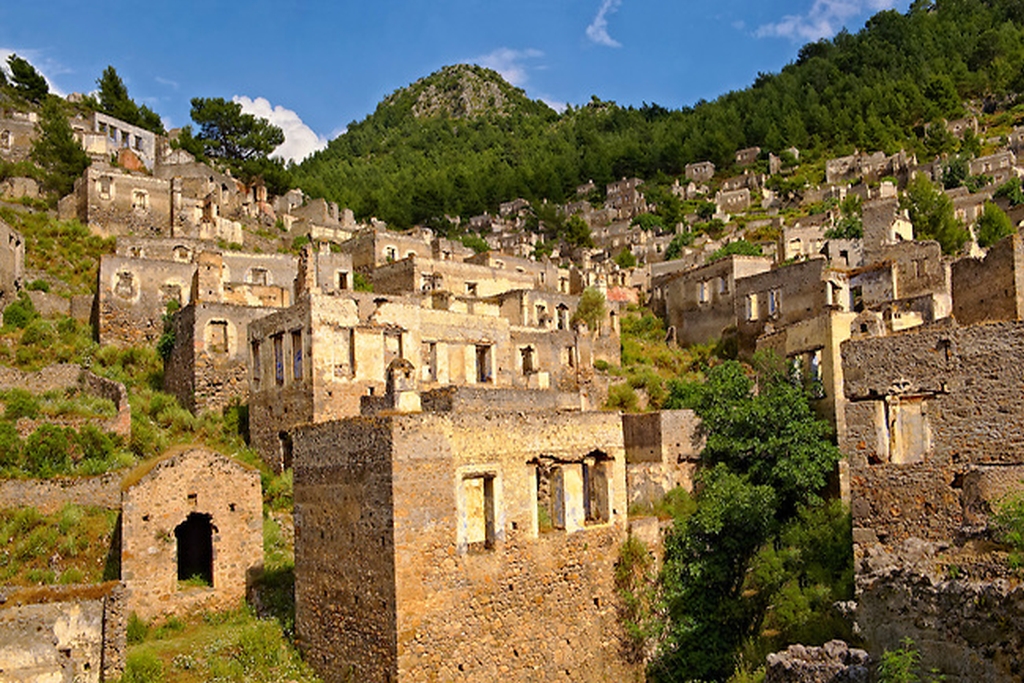 Kayakoy is a small village located 8km south of Fethiye which was the home of approximately 2000 Greek Christians up until 1923. After this time, and after the Greco-Turkish war, the town was abandoned and now stands as a deserted 'ghost-town' and stopping point for many visitors to explore and view the ruins of the houses and two churches, devastated by an earthquake in 1856, a major fire in 1885, and the 1957 fethiye earthquake.
The buildings are now protected by the Turkish government and work has been carried out to restore some of them.

Renting a villa in Kayakoy enables you to see and find out more about this fascinating ghost town, as there is also a museum which provides a detailed history of the town.
As well as this, Kayakoy is a beautiful countryside village with tranquil surroundings, and stunning views whilst just being a 5-10 minute drive from the bustling Hisaronu. It is also close to Gemiler beach, enjoyed only by those visitors who know about it, which means it is a quiet and relaxing beach.
If you don't want to venture out, you will still have all you need close by in Kayakoy when renting a villa here, with small shops, and delicious restaurants including the famous Cin Bal restaurant, which has a unique BBQ facility for guests to enjoy.