Villa Ruyam

MARKET 300 m

BEACH 4 km

BUS STOP 300 m

RESTAURANT 300 m

NEAREST CENTER 1 km

AIRPORT 60 km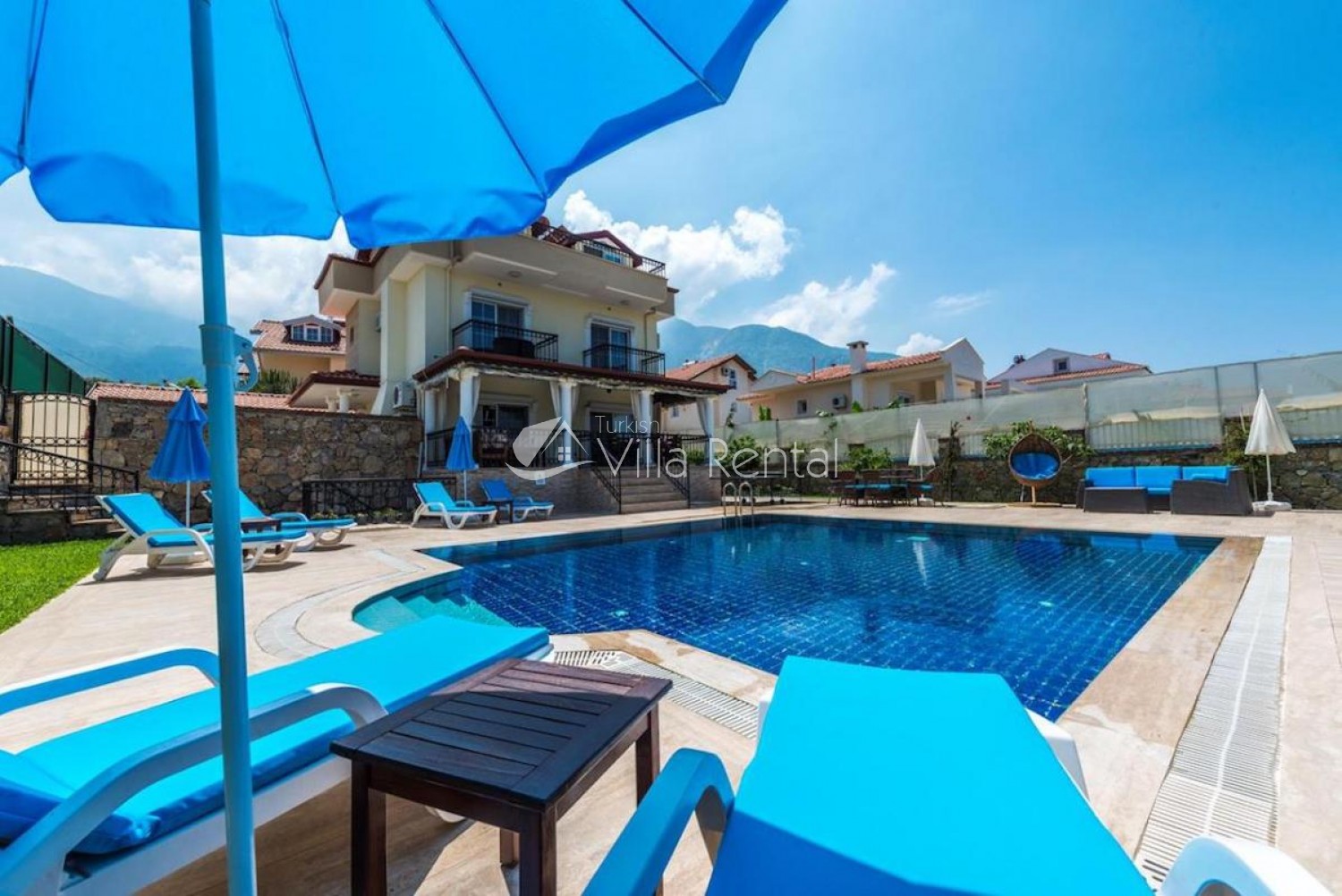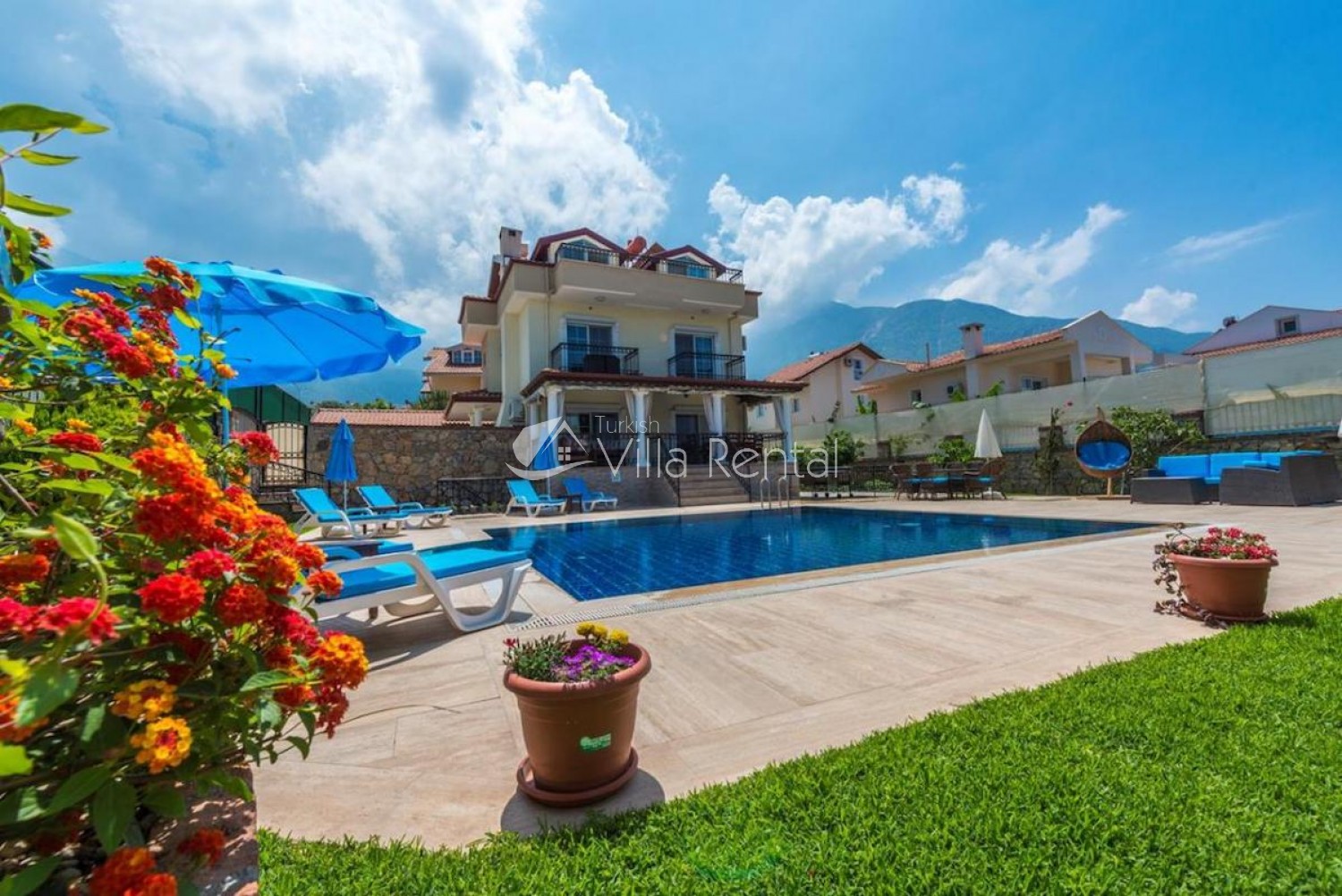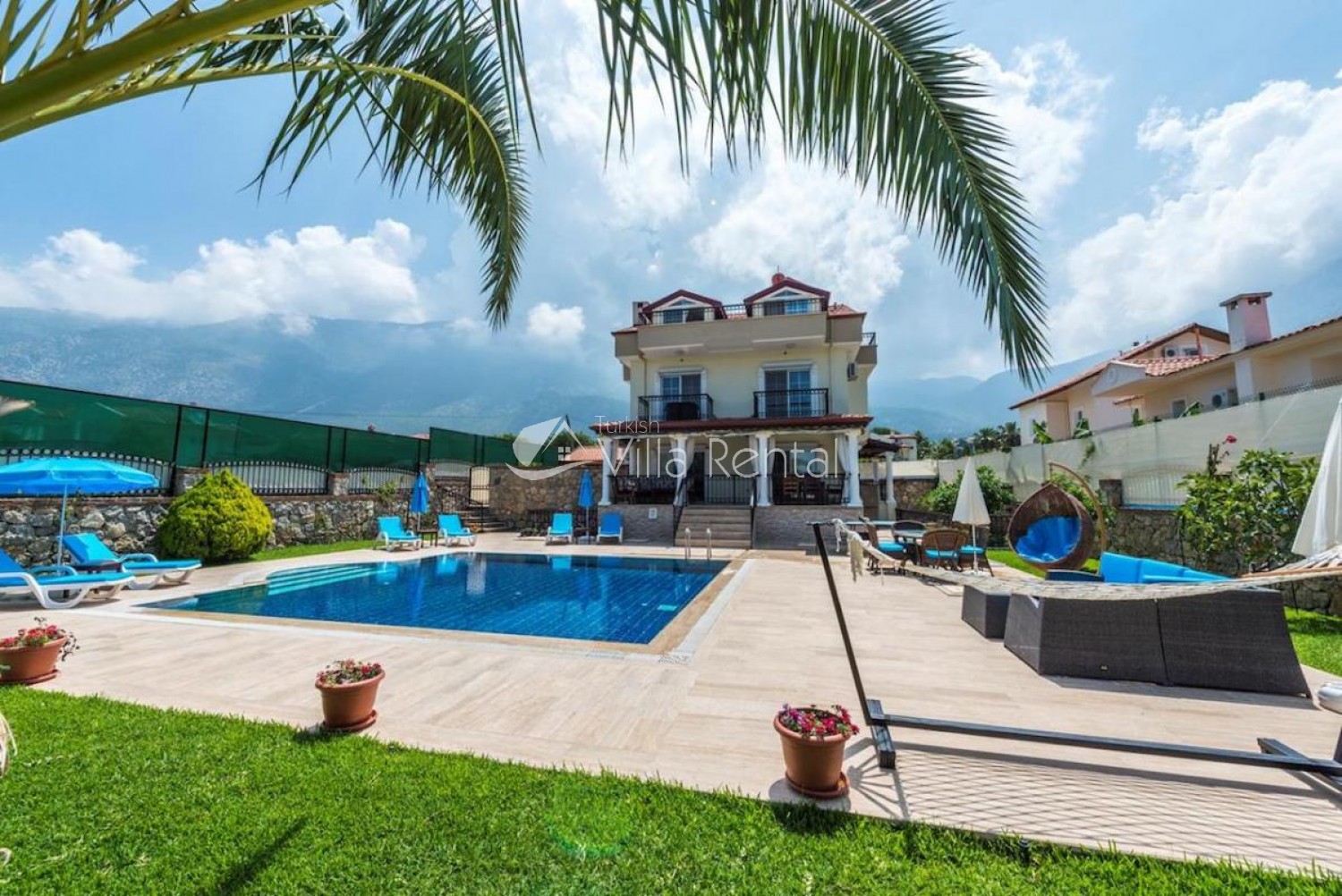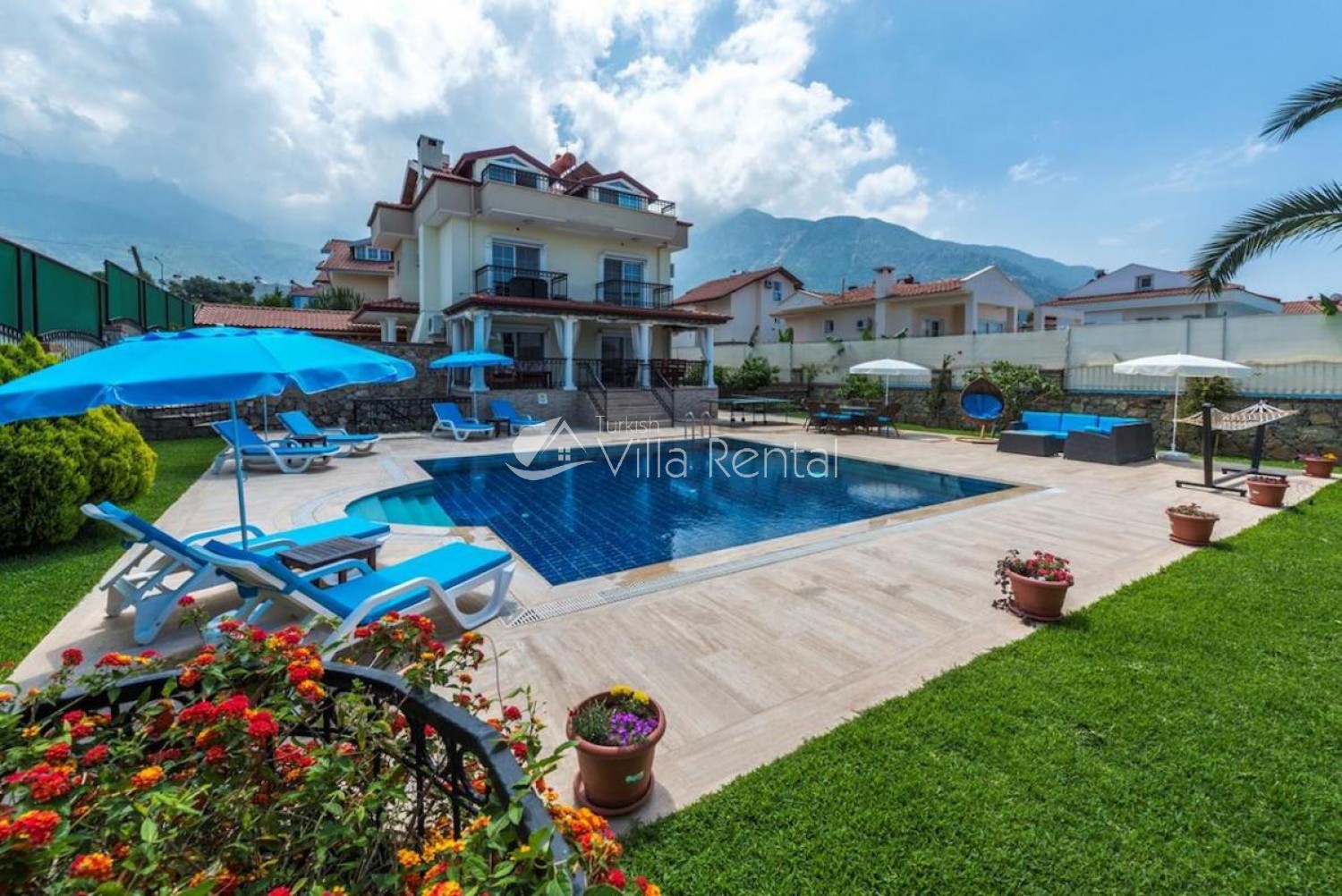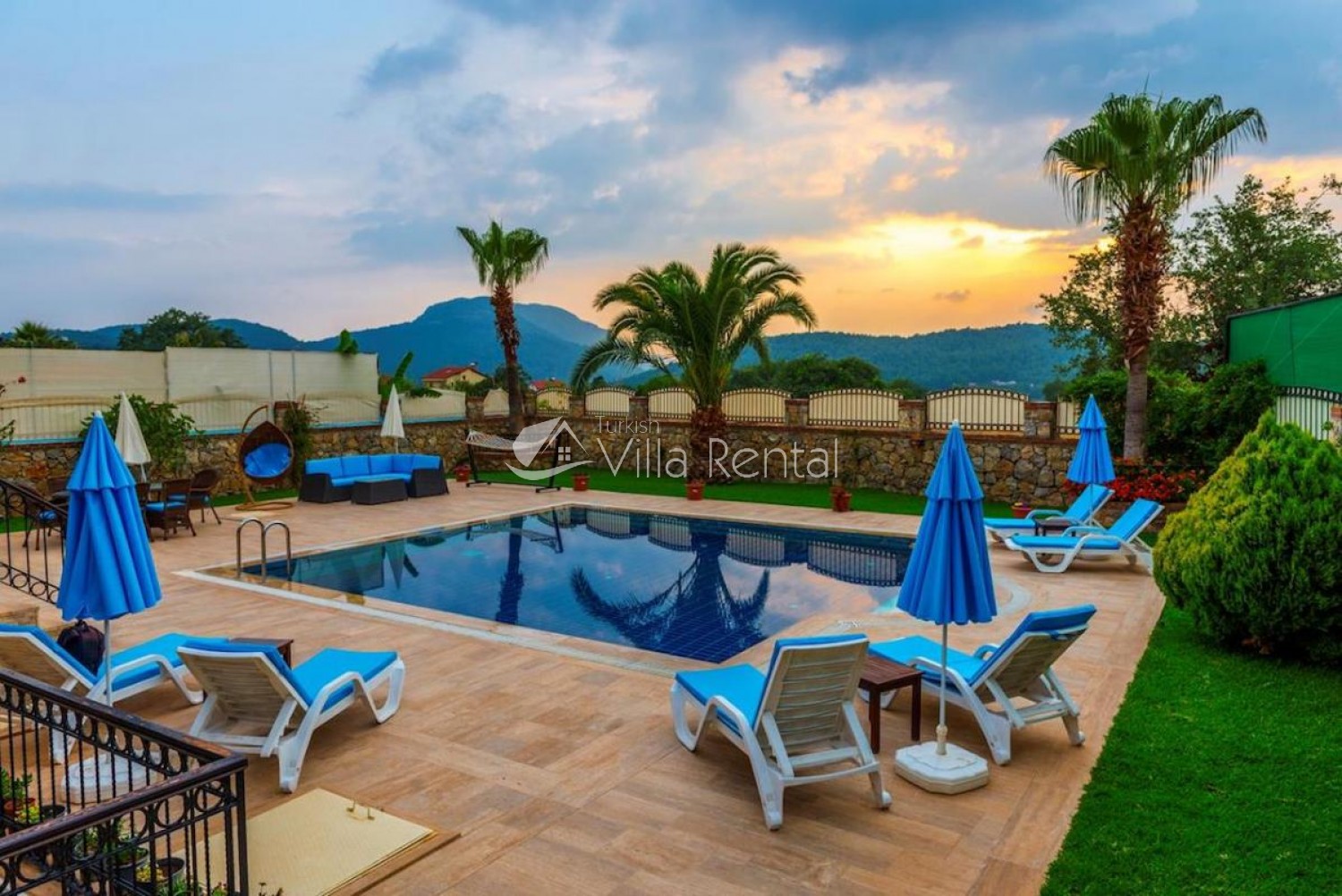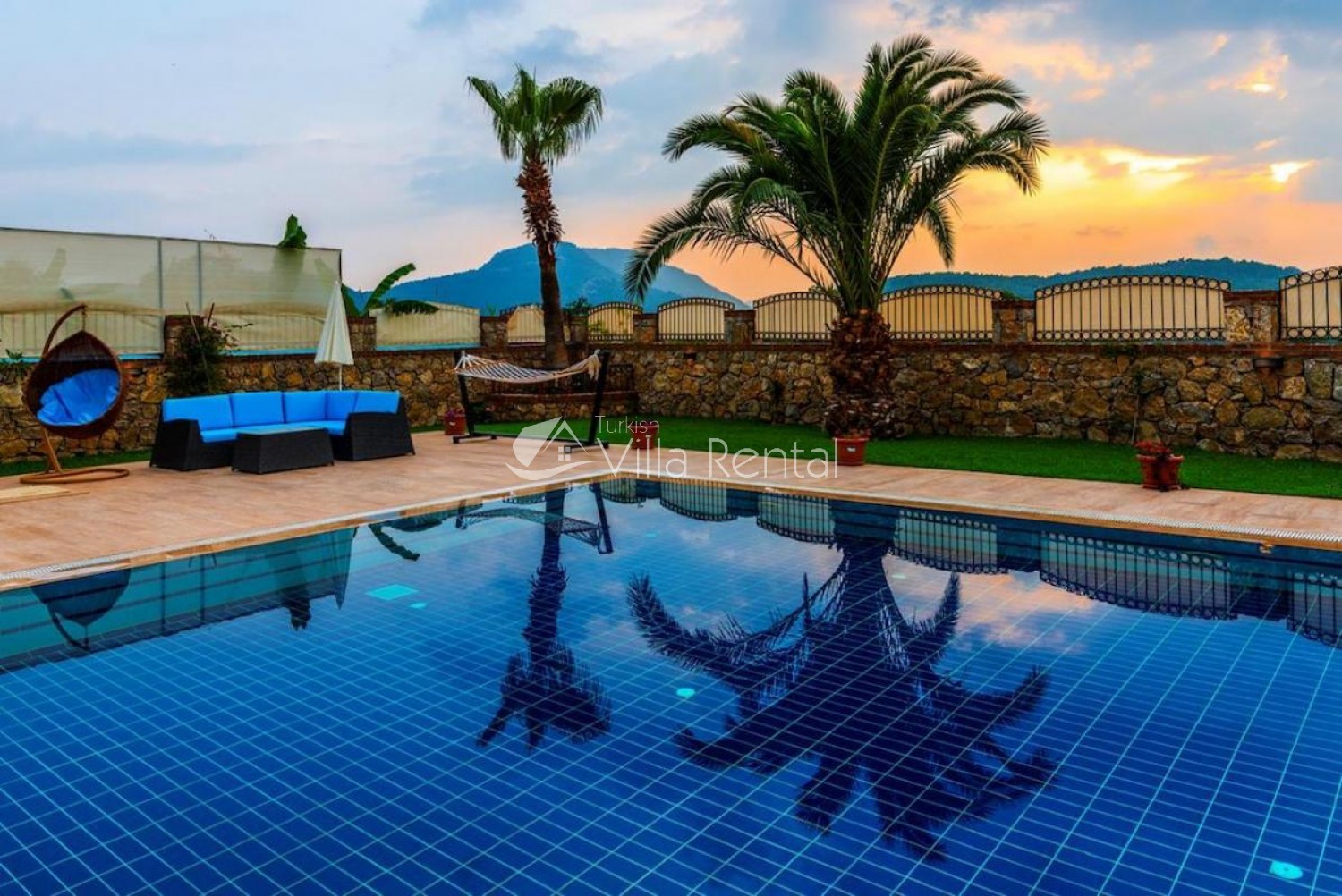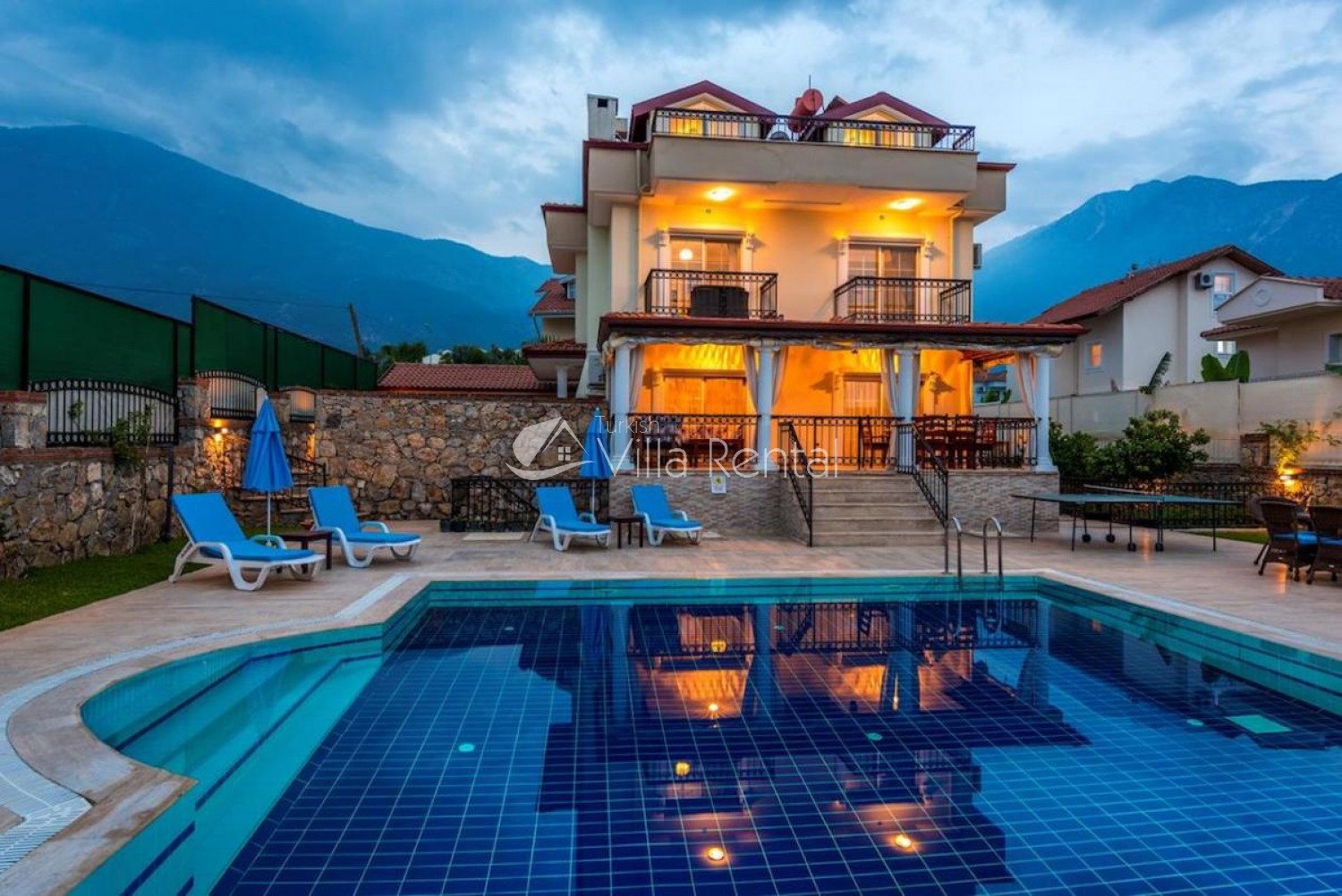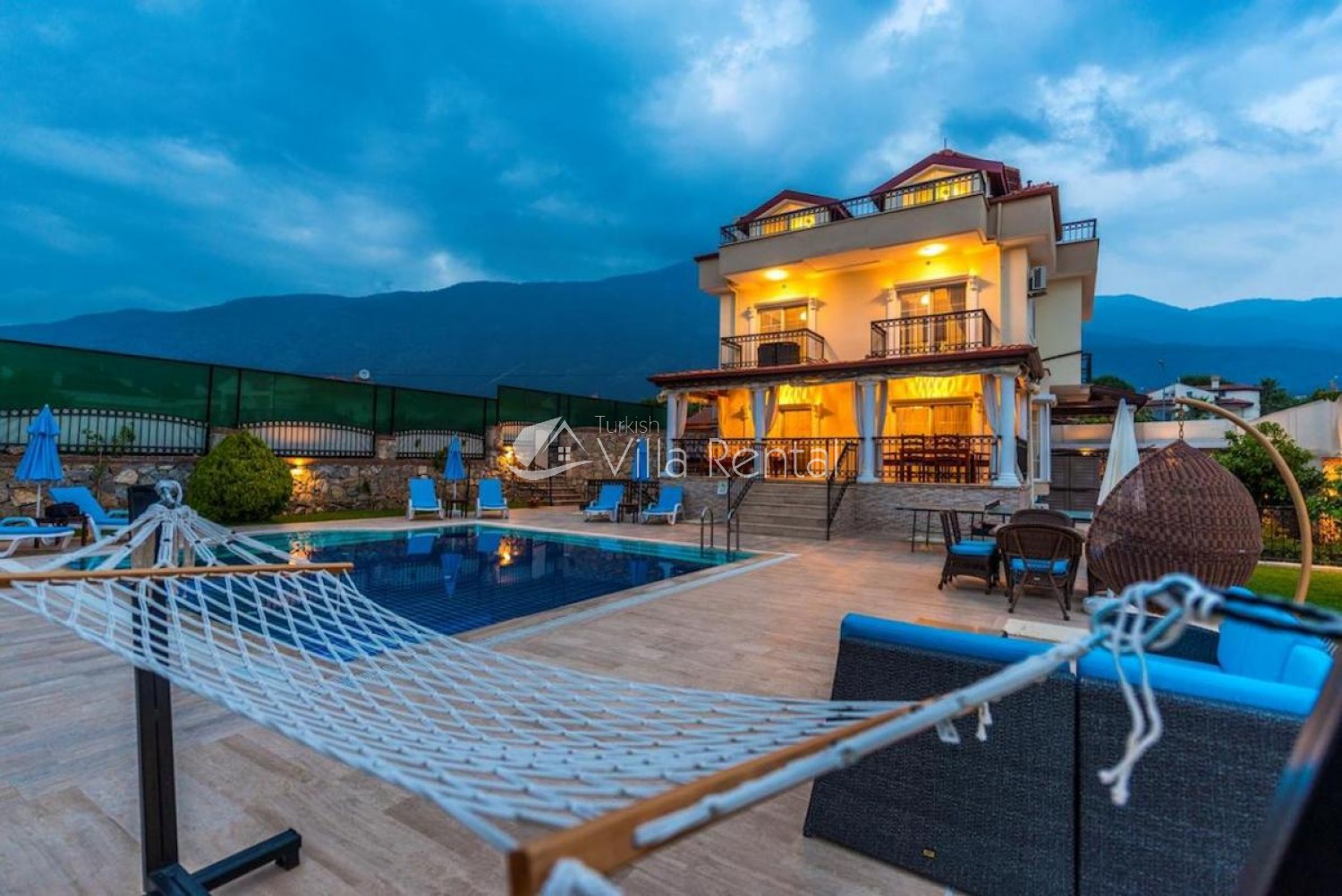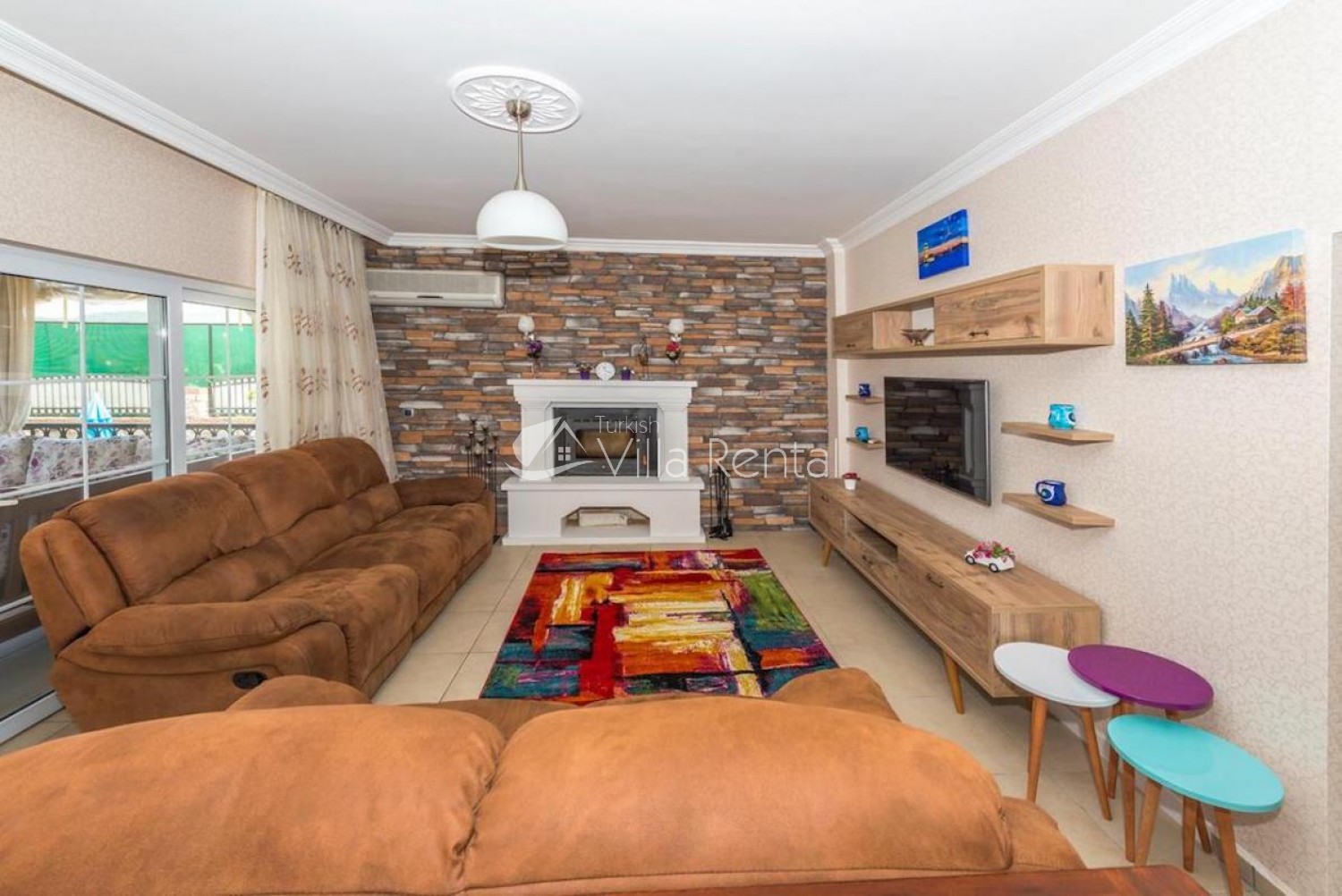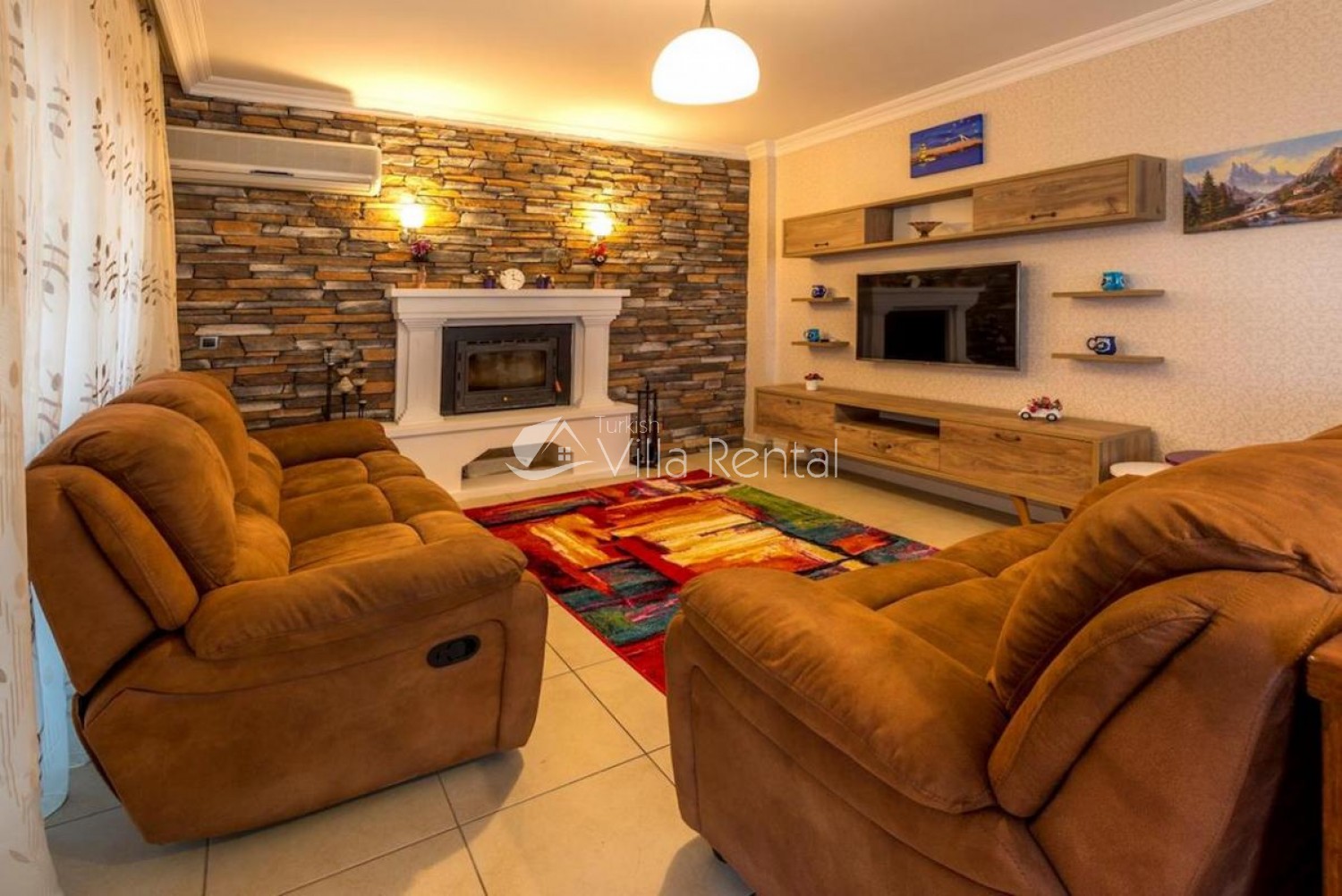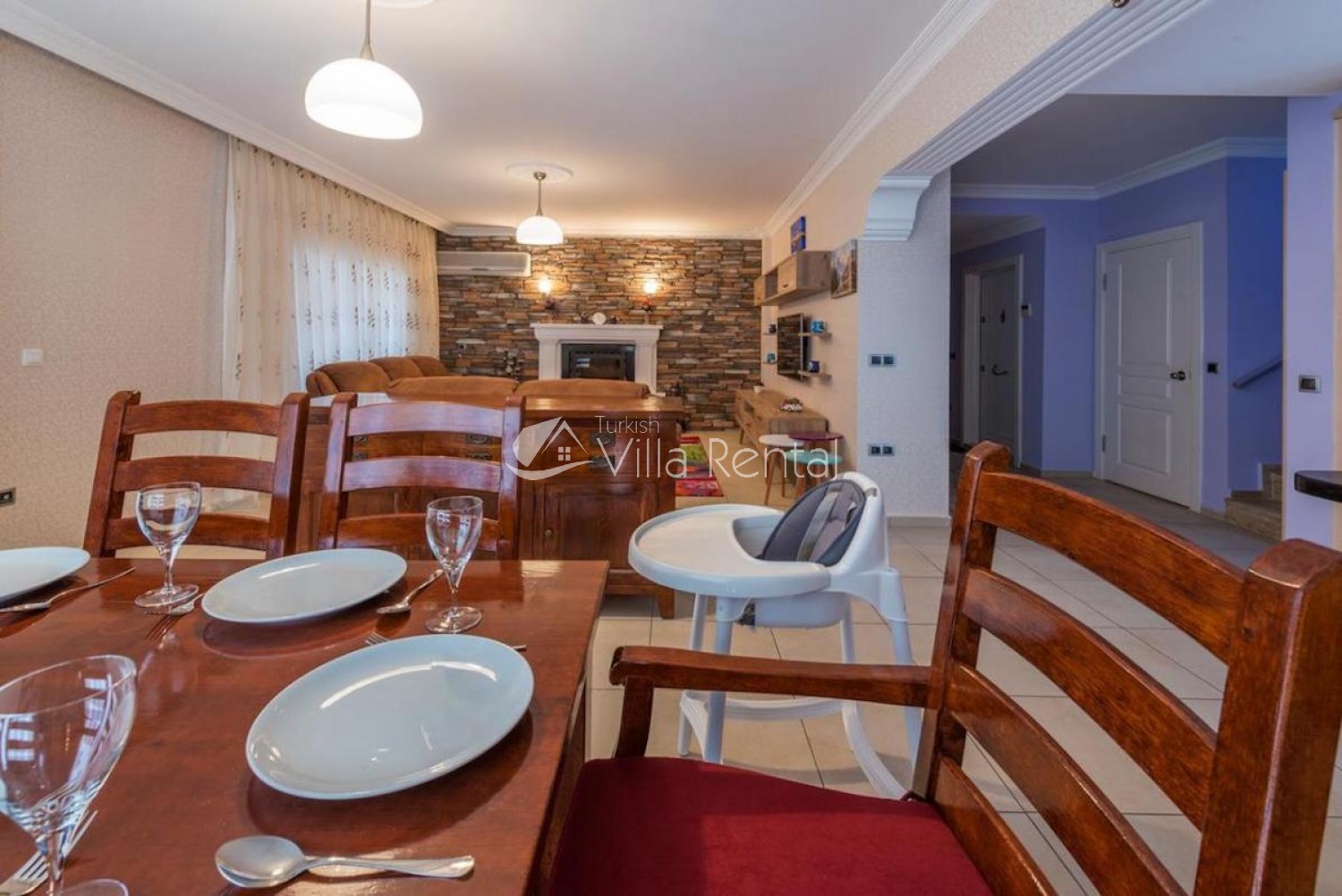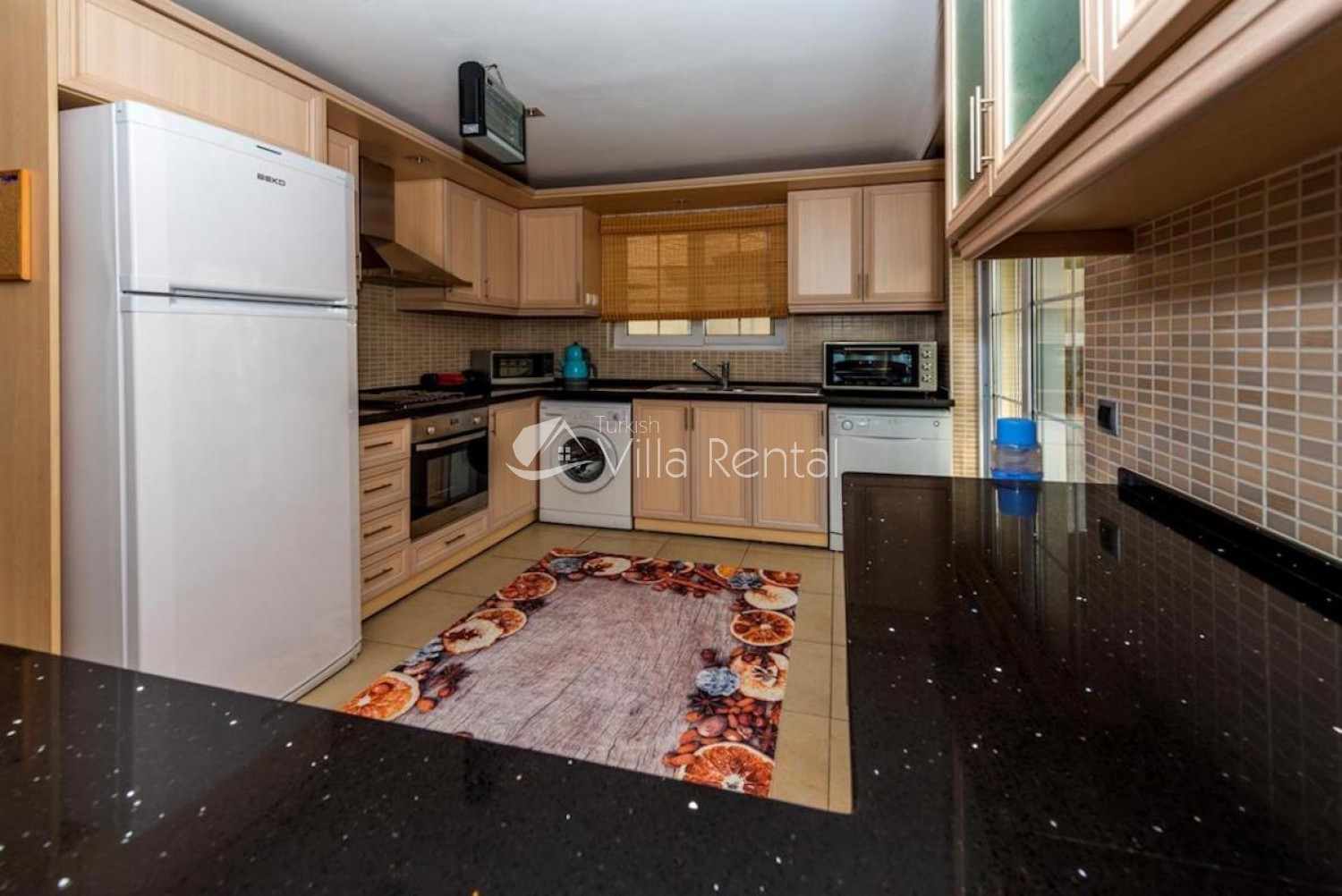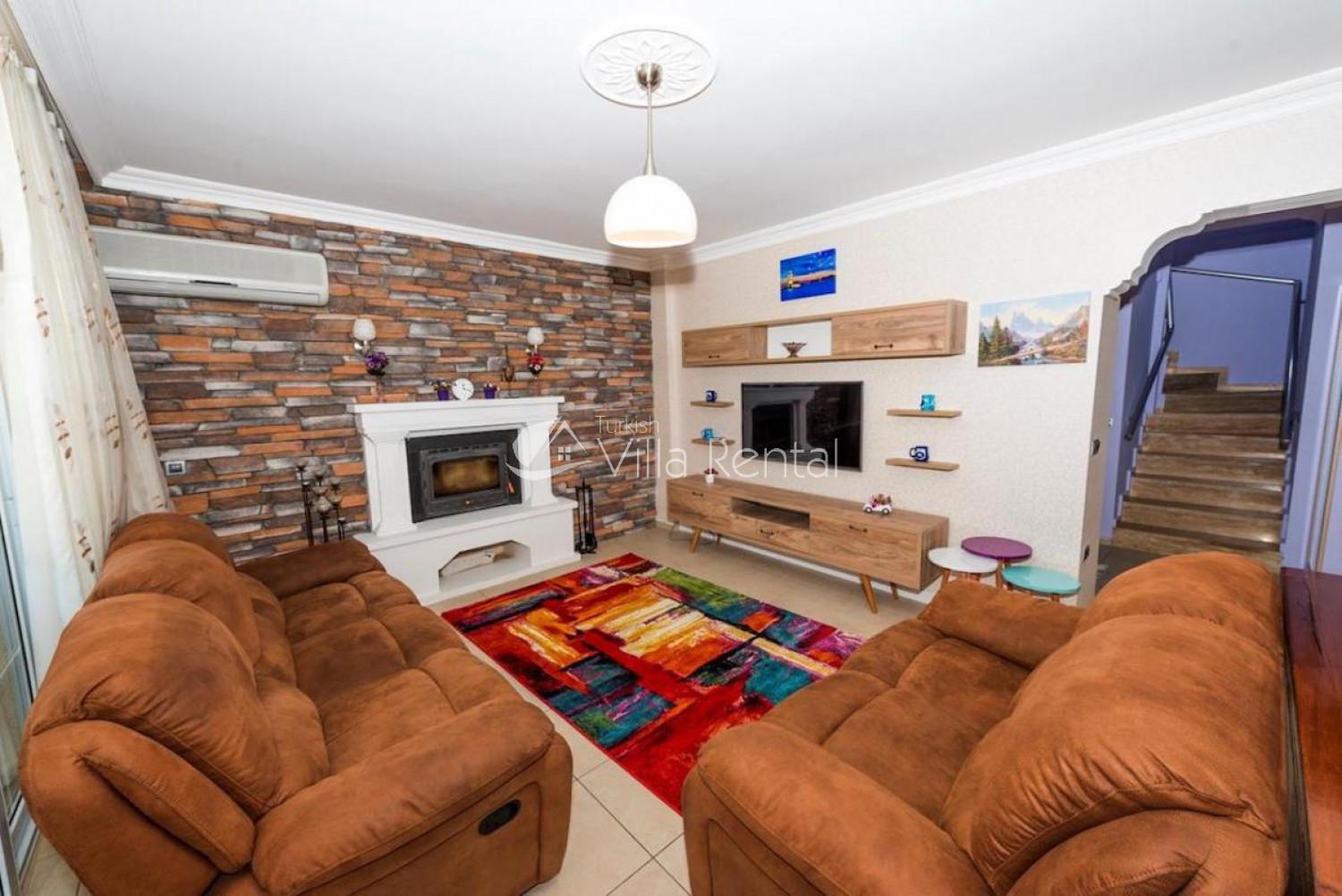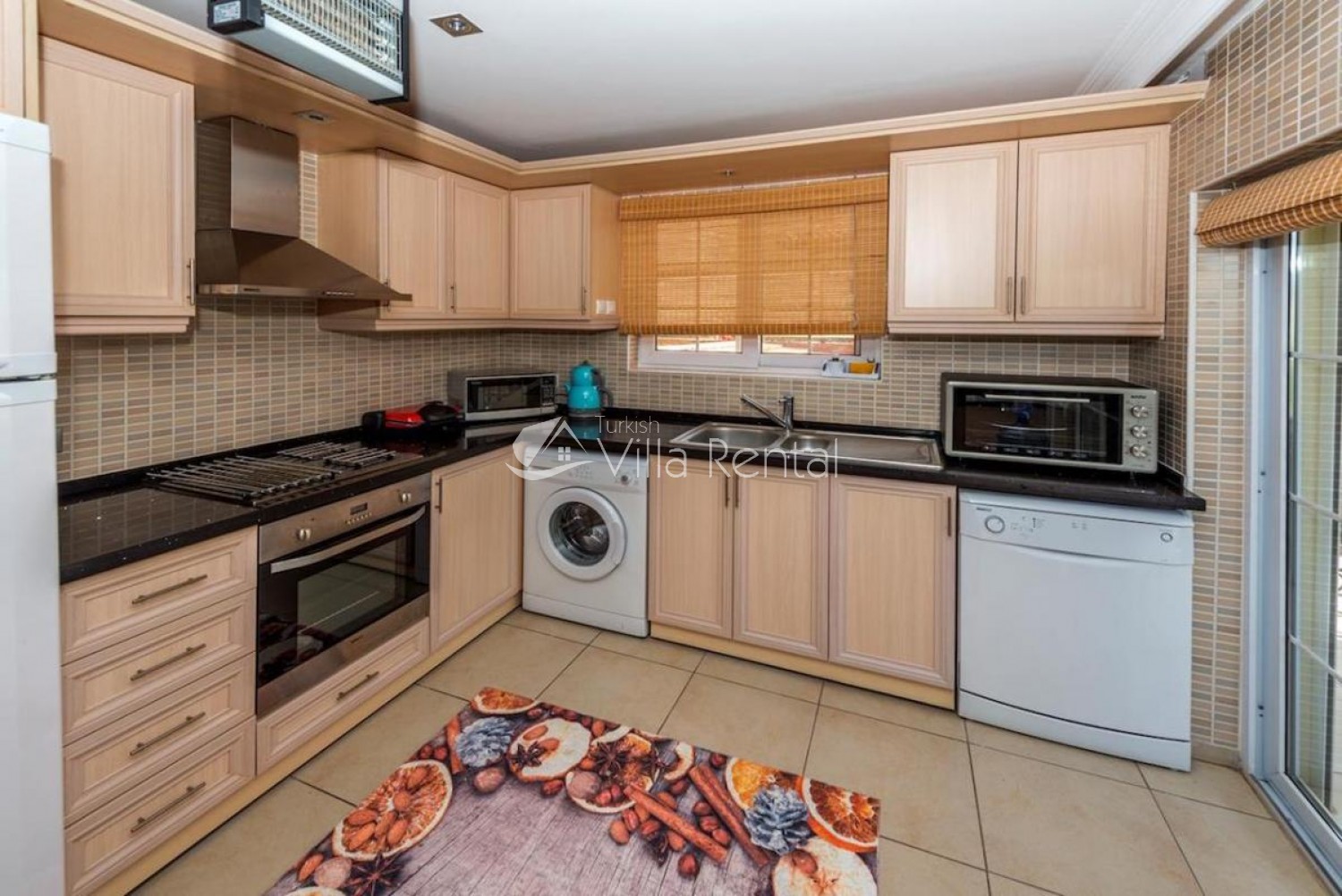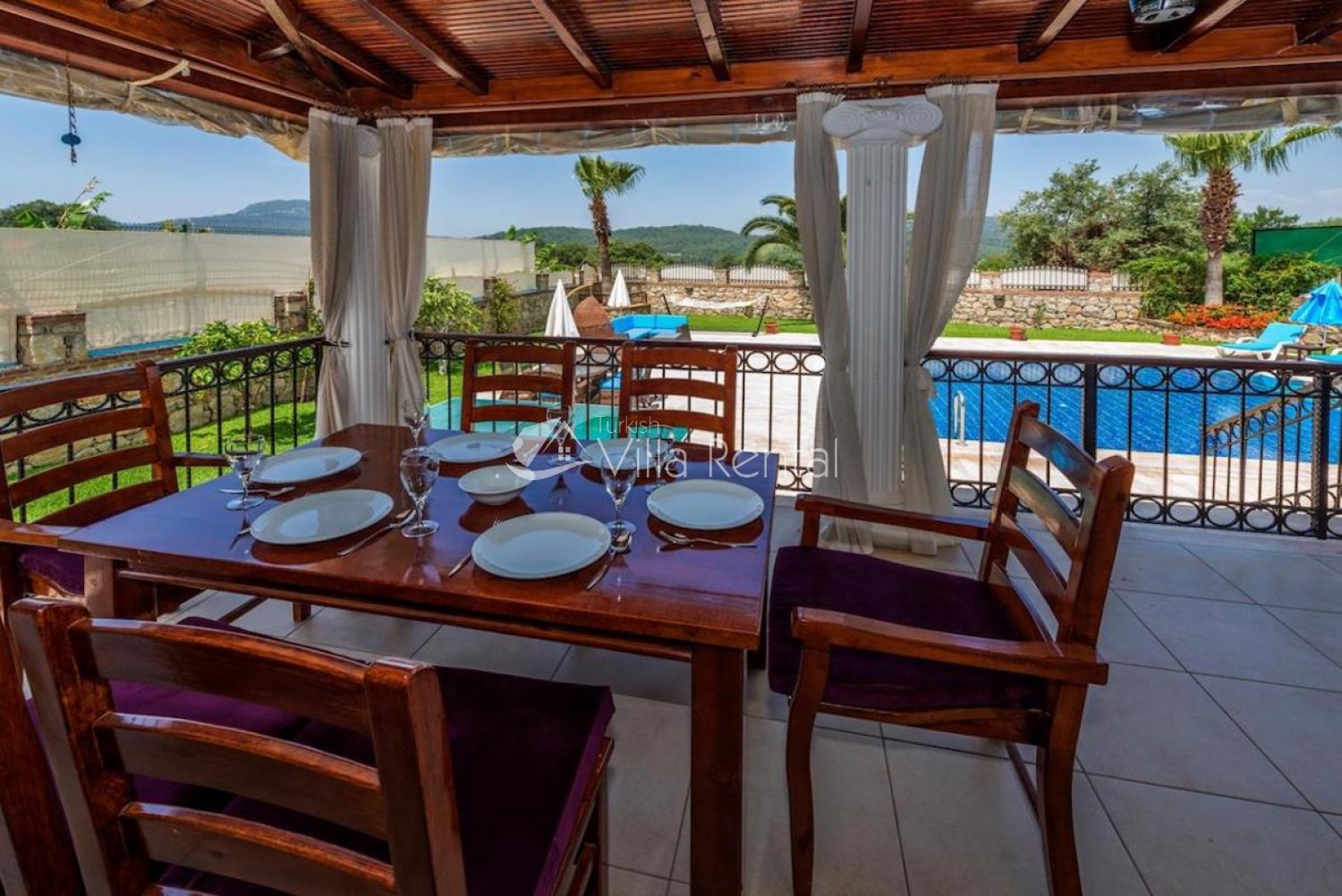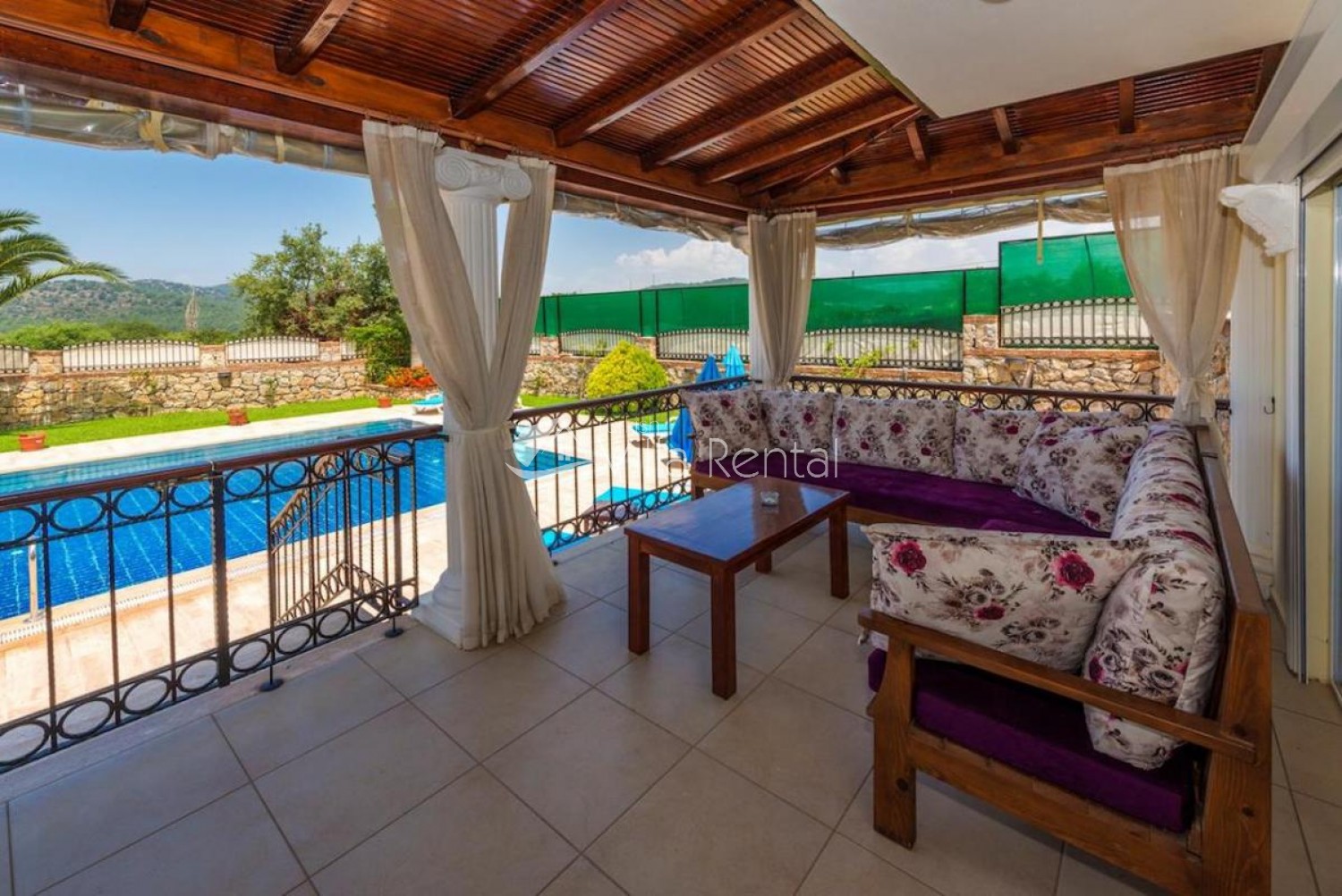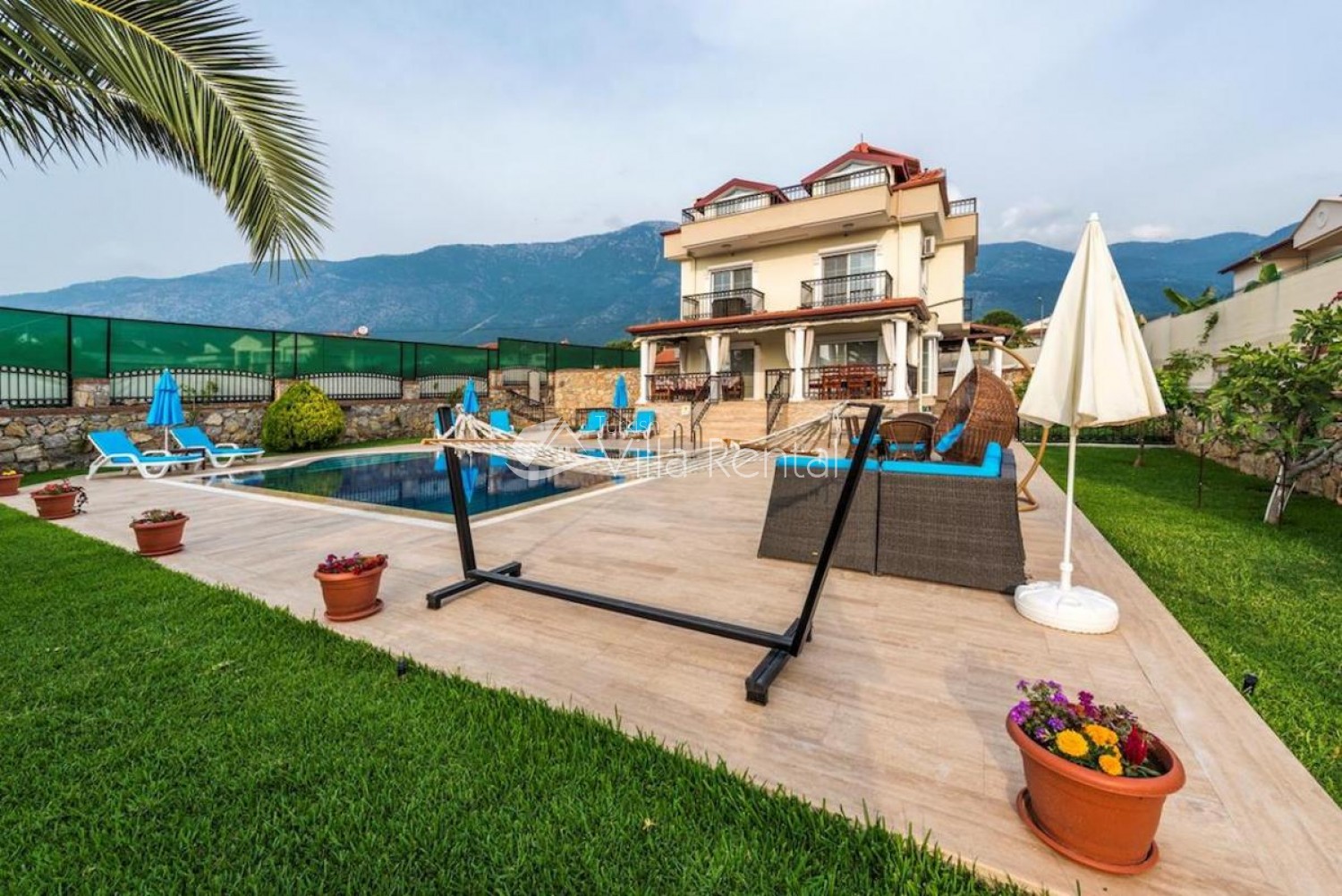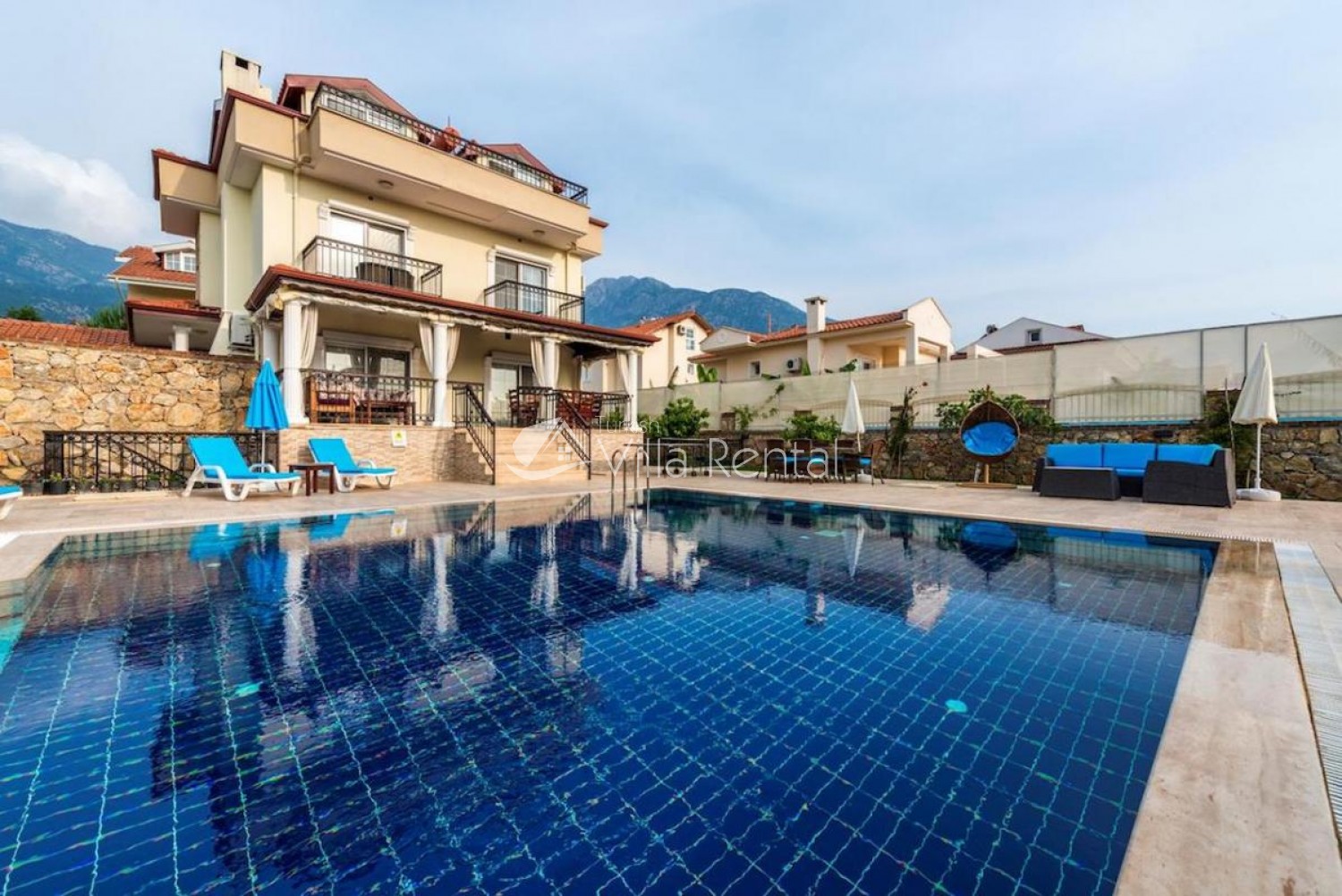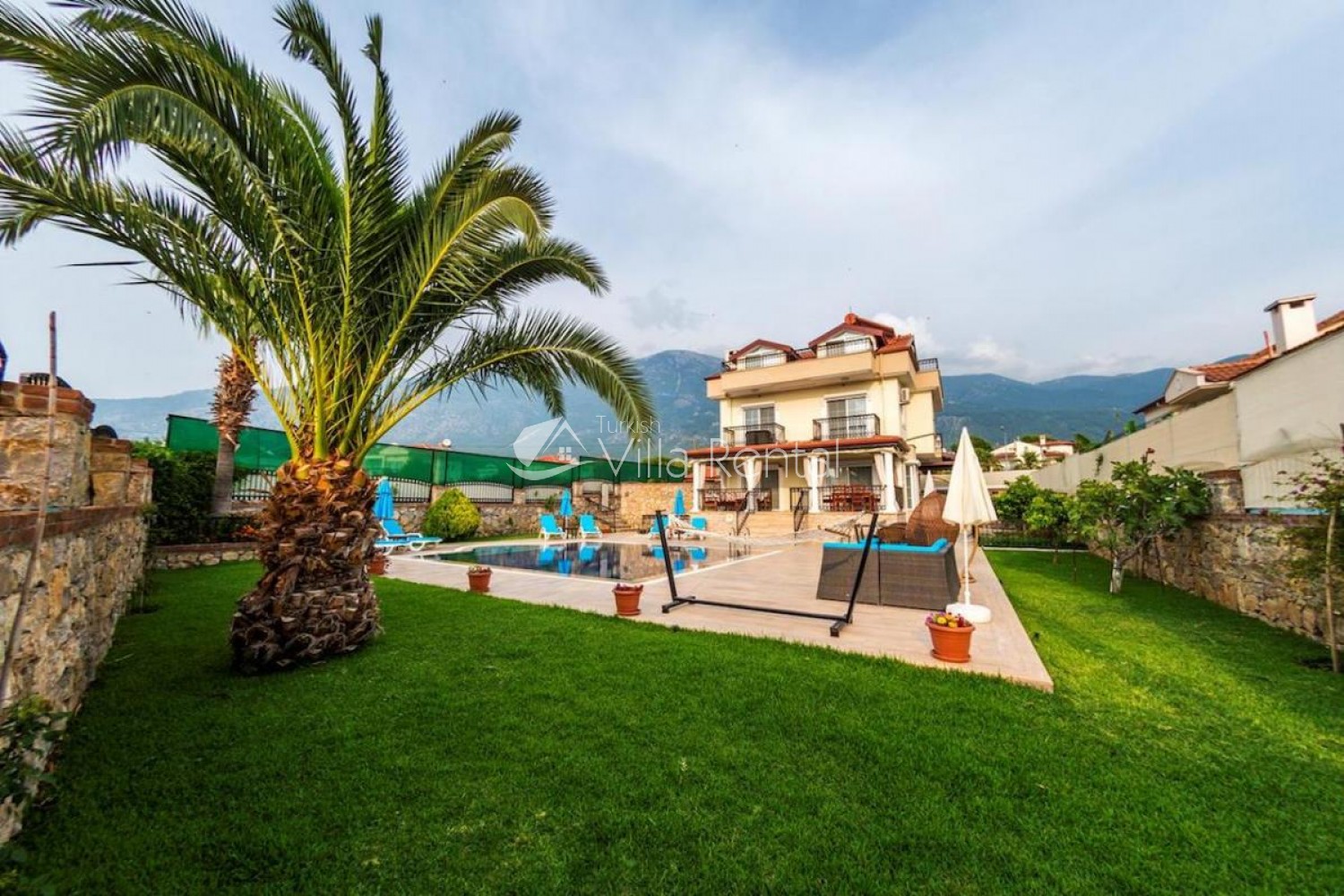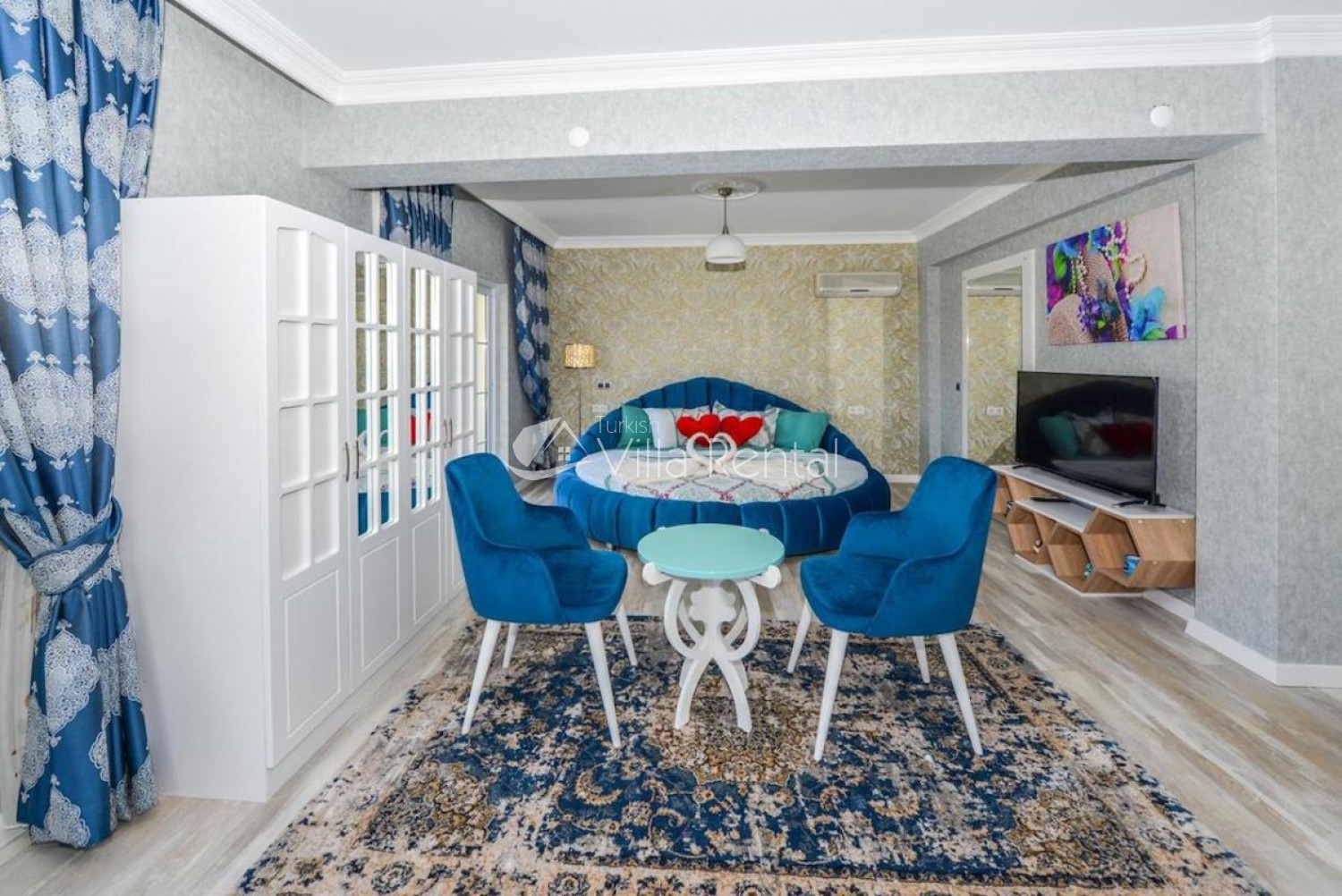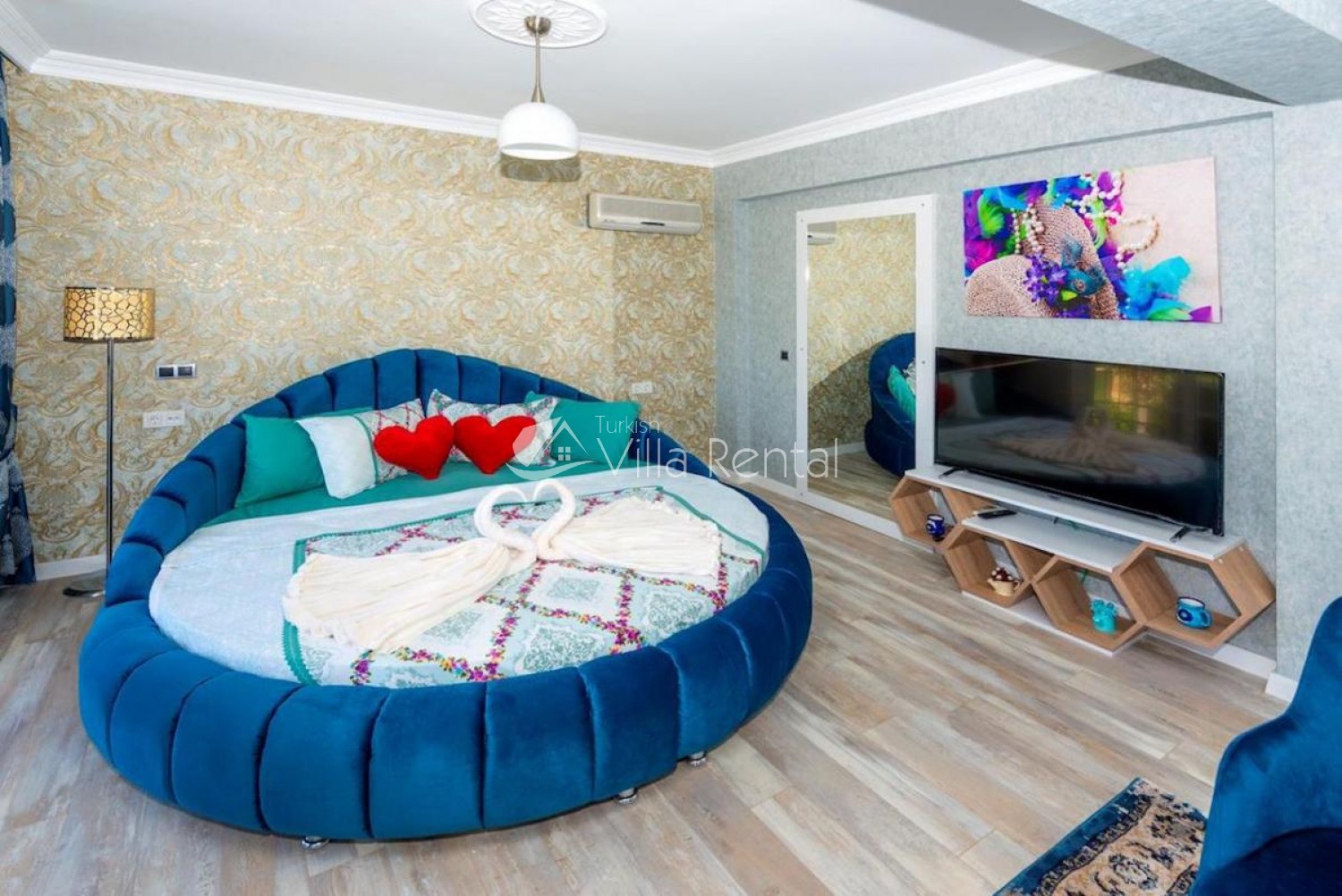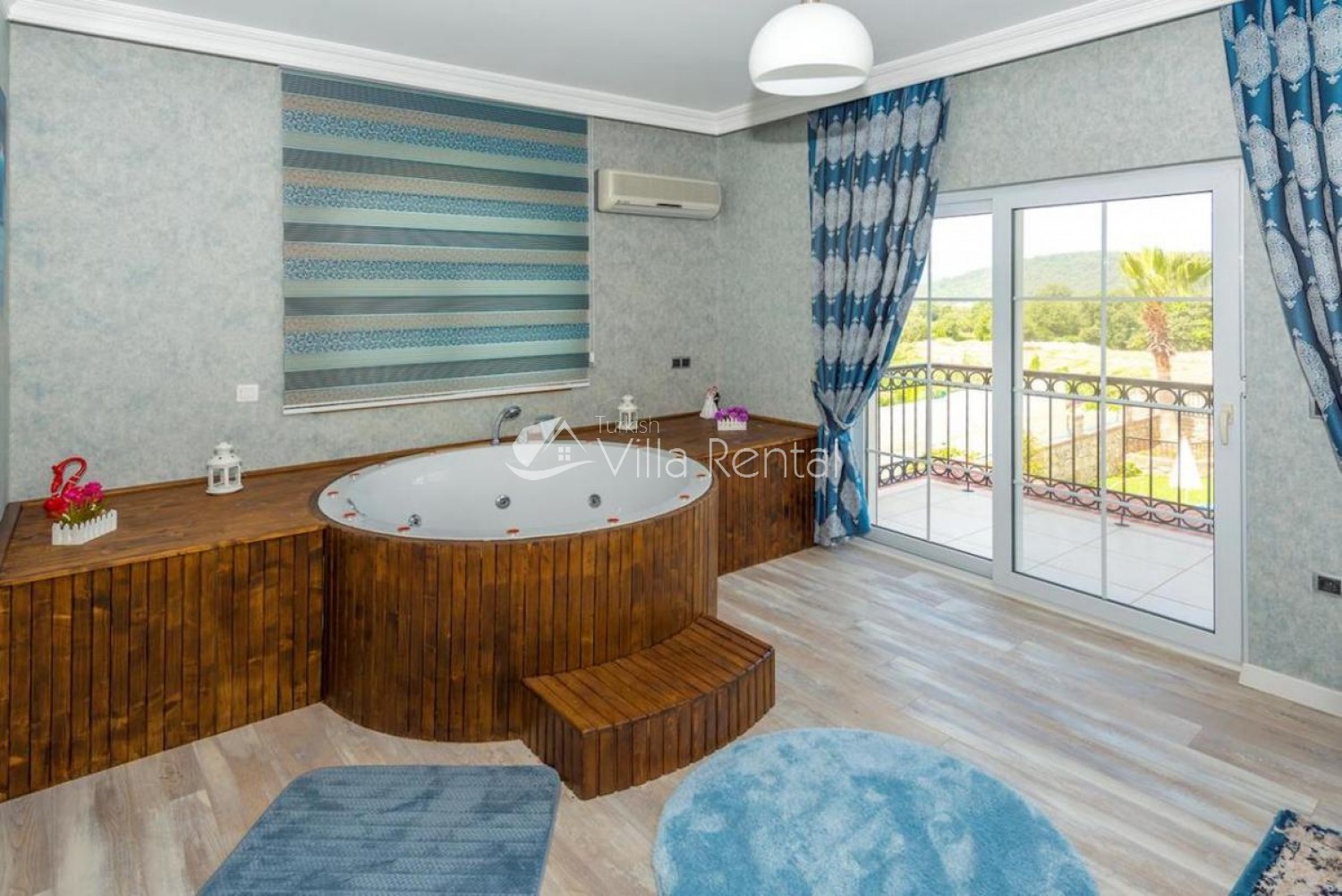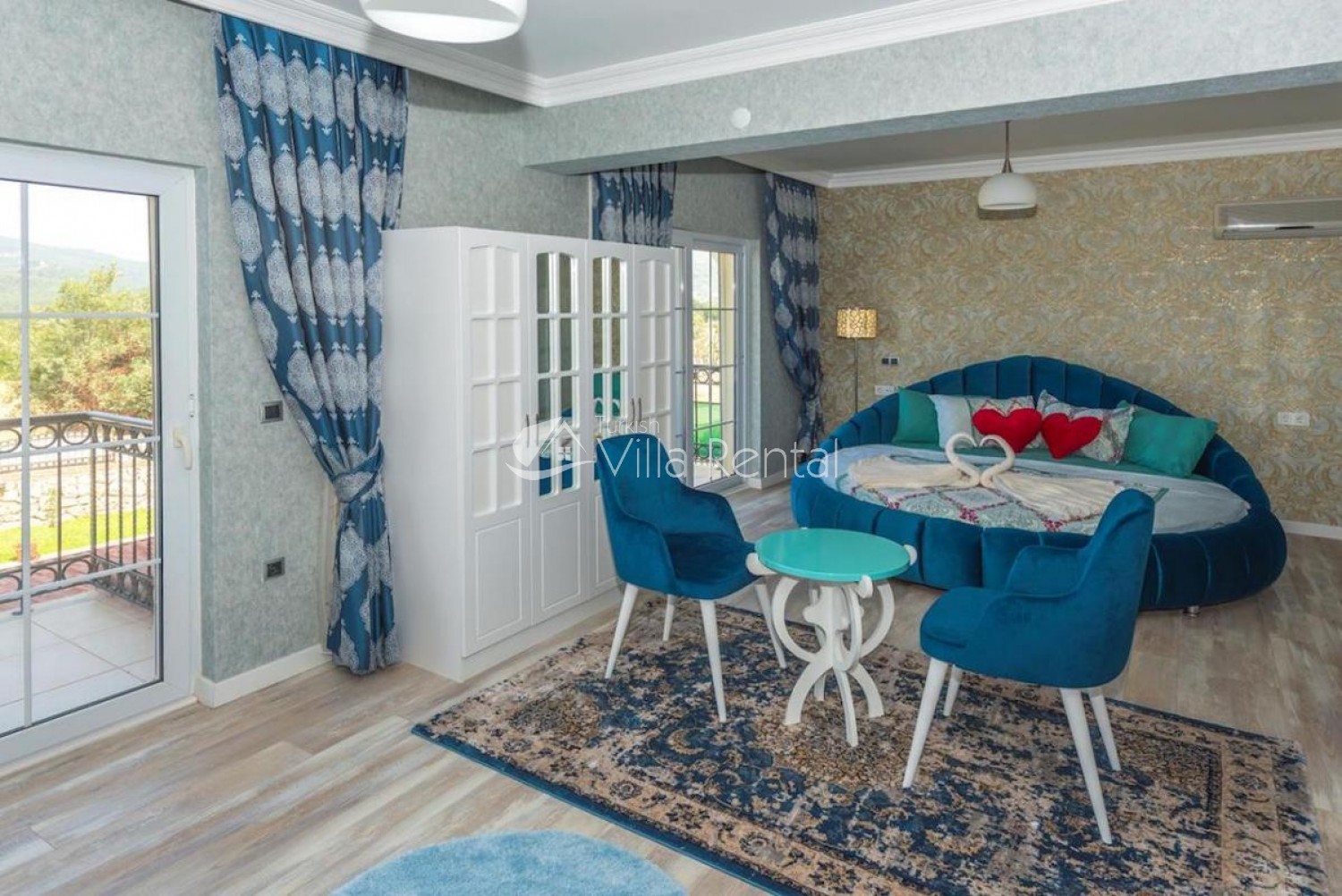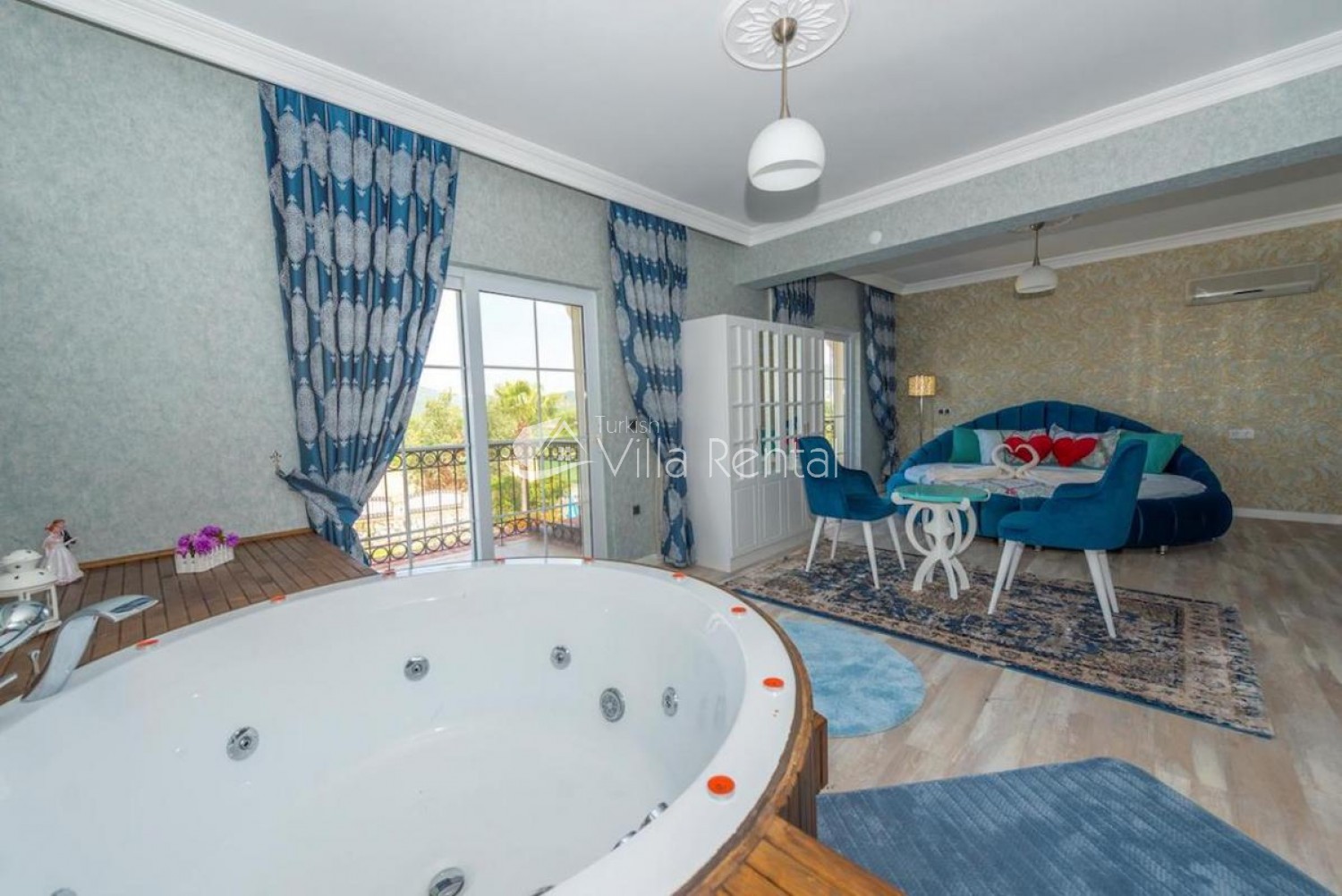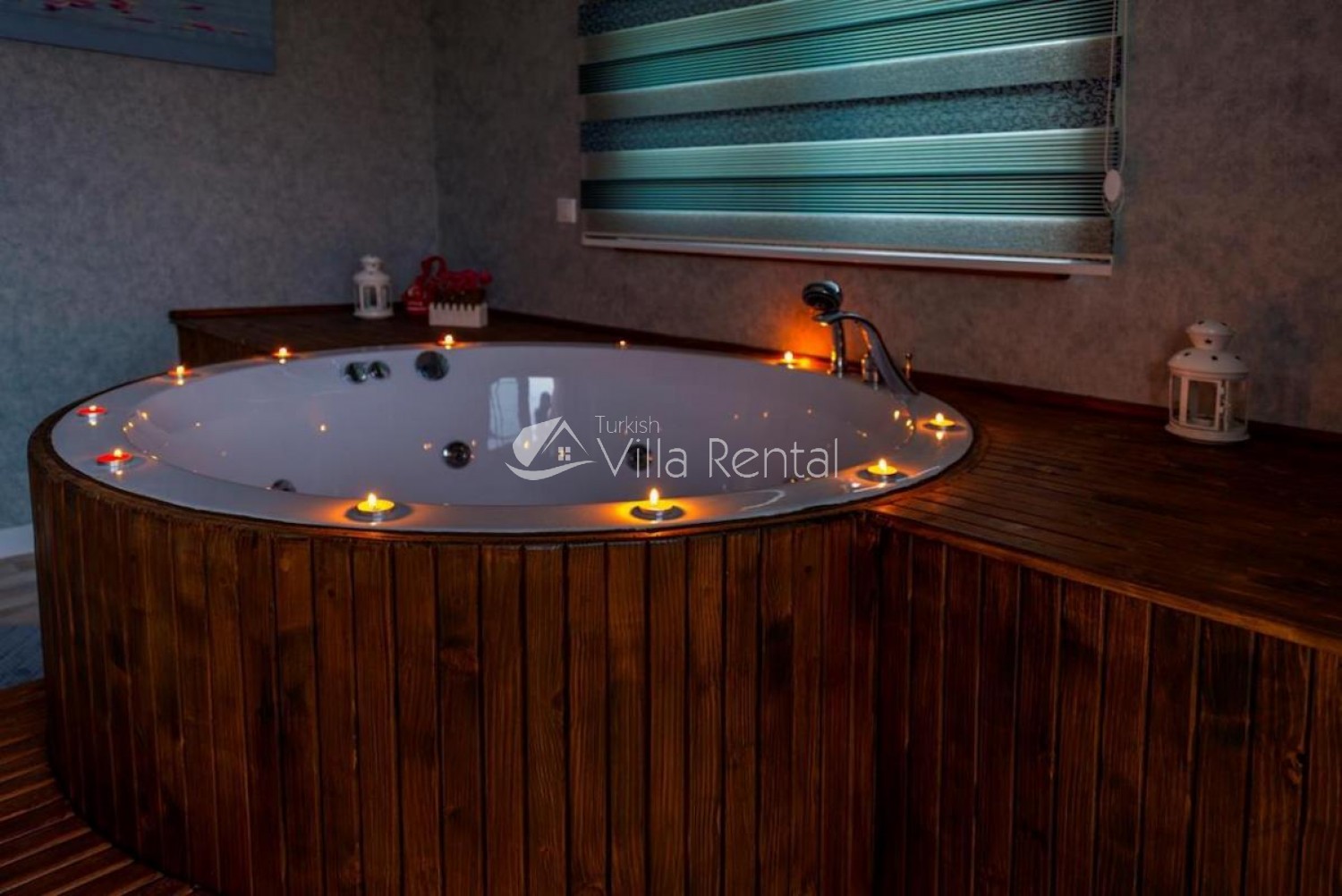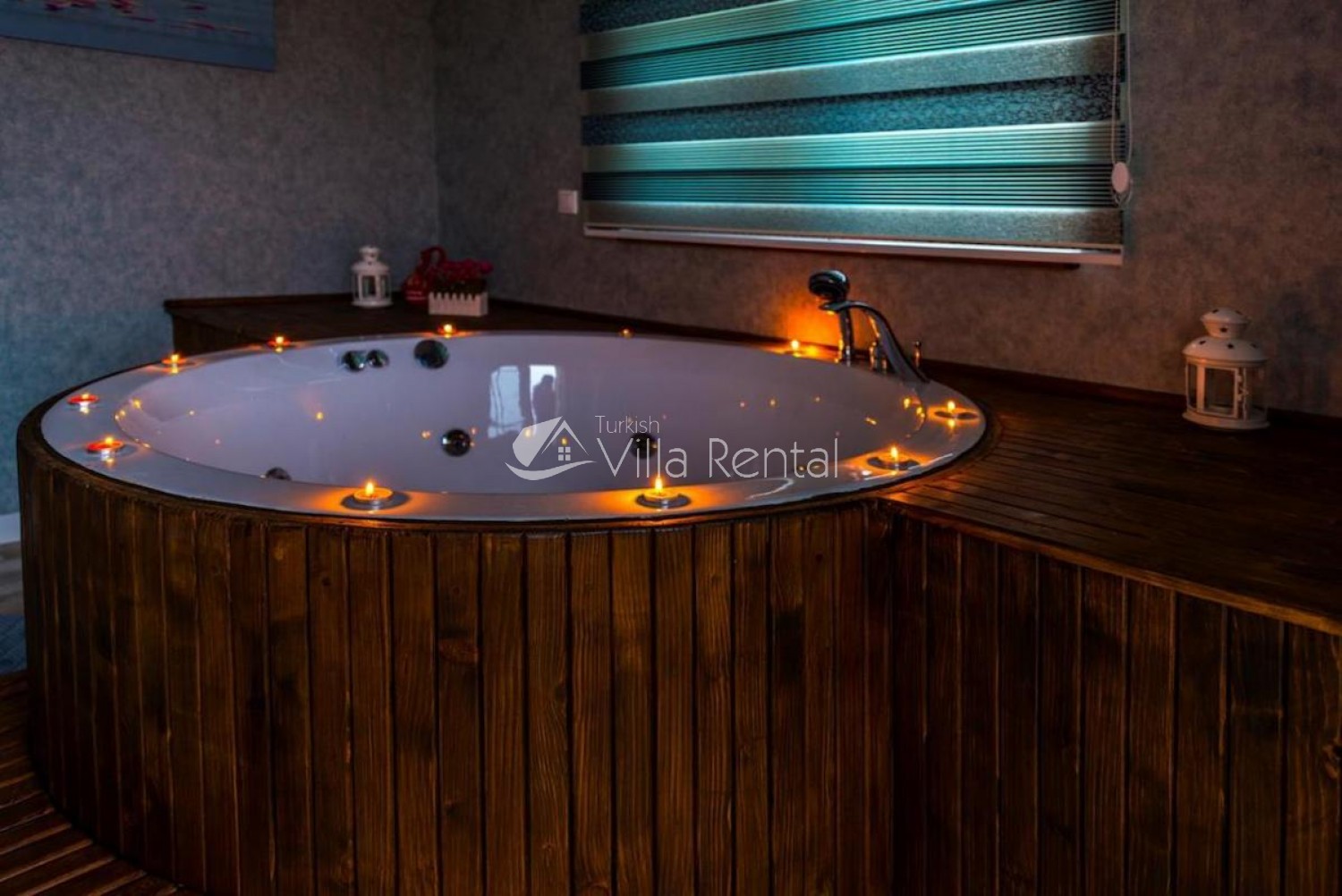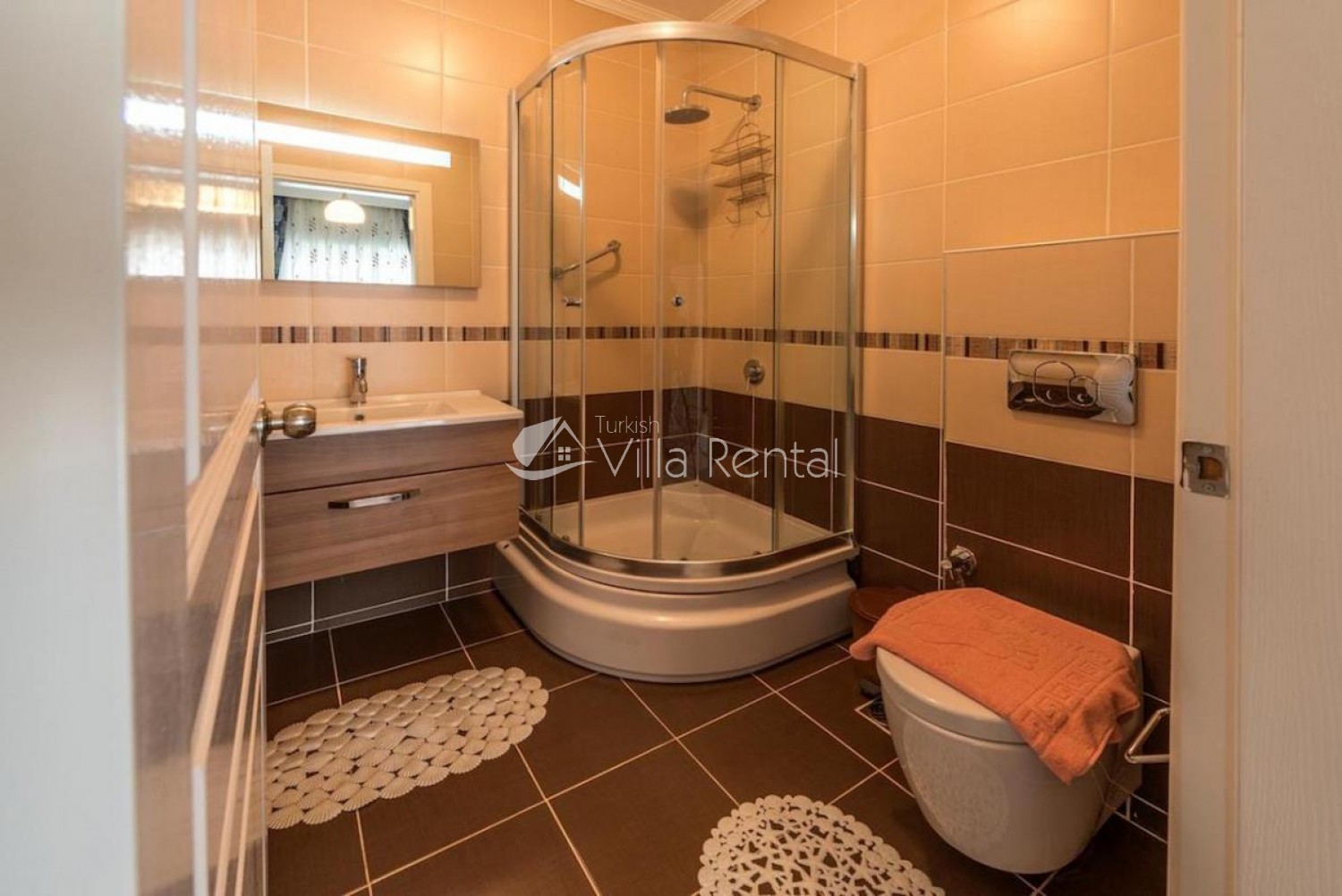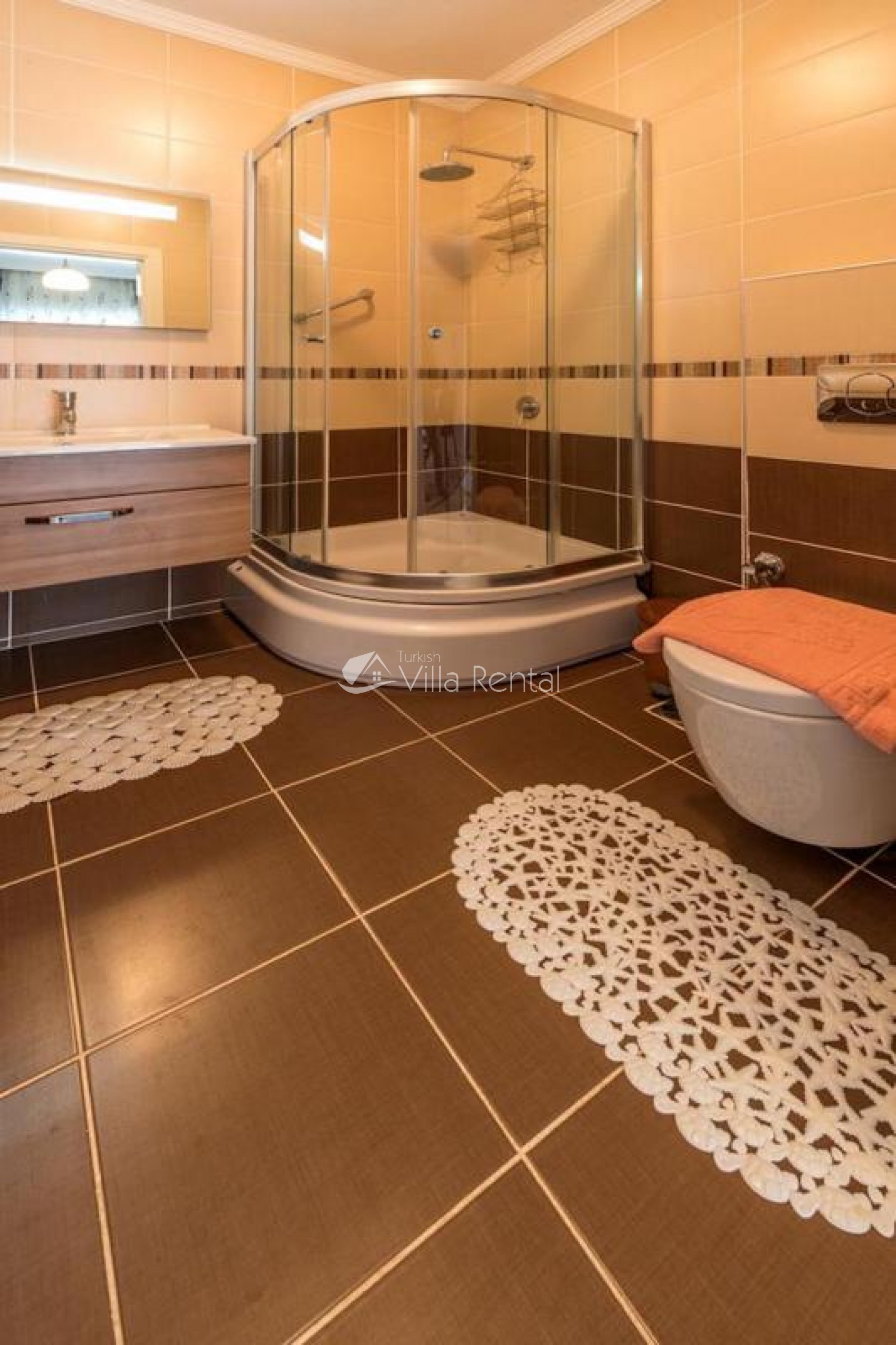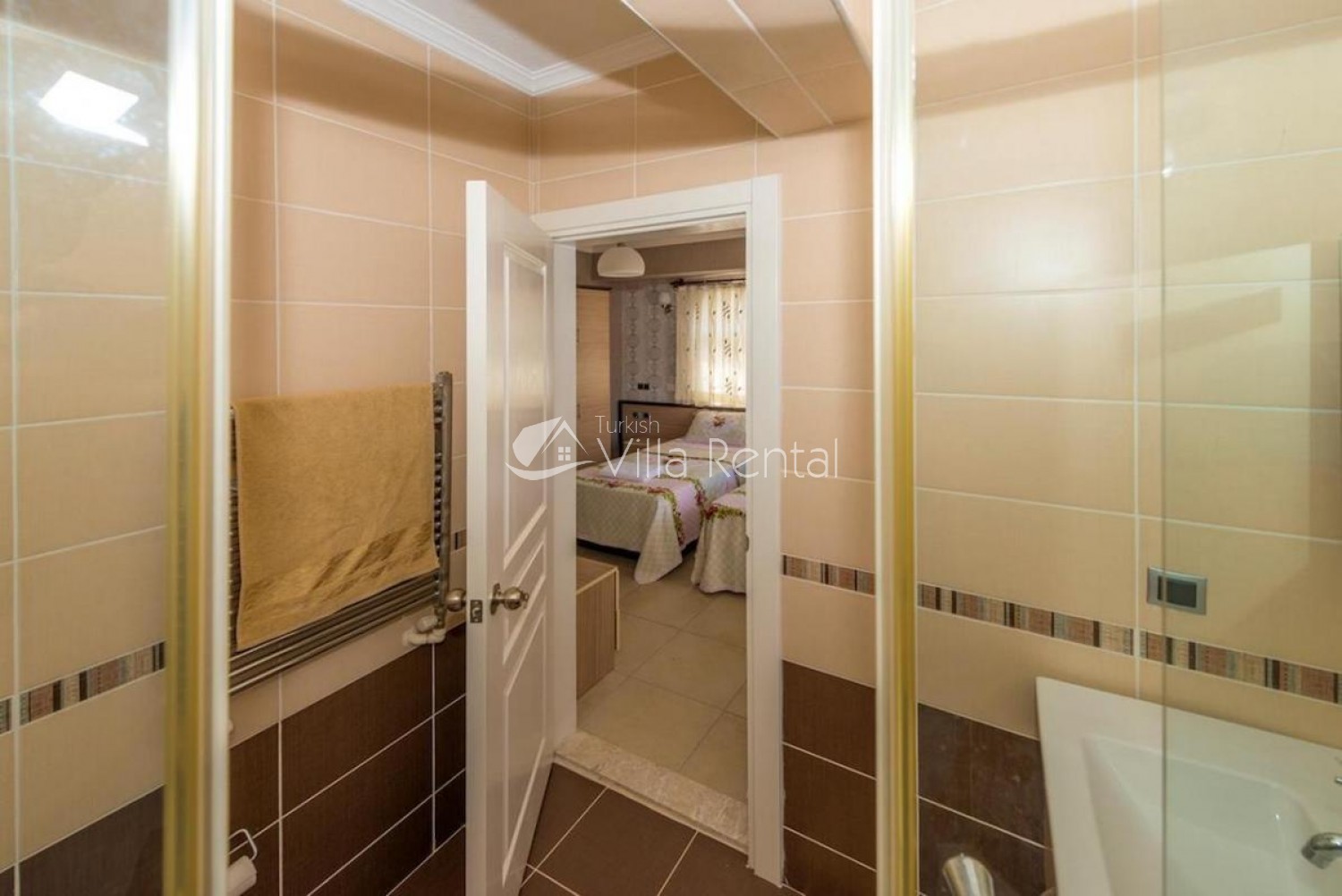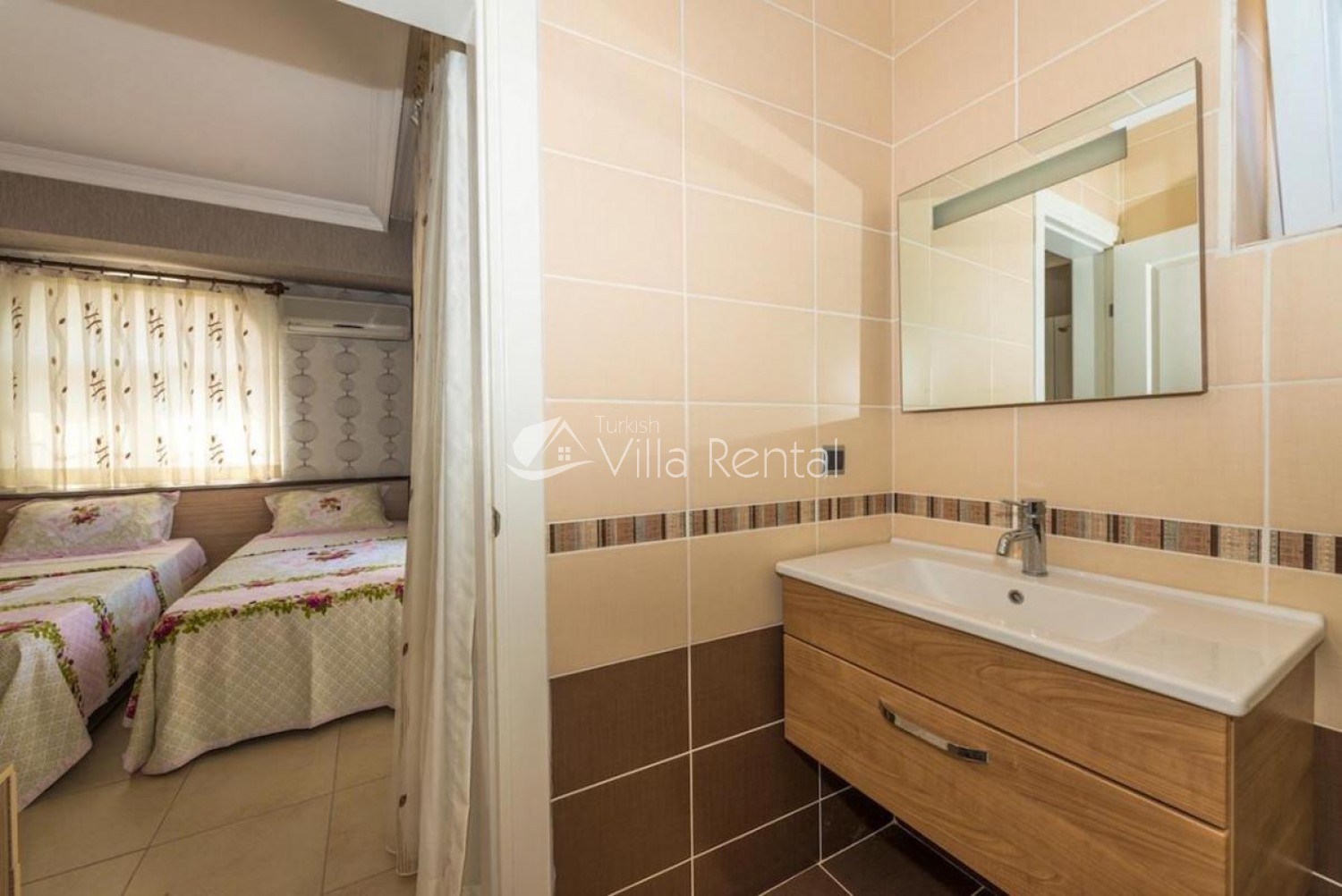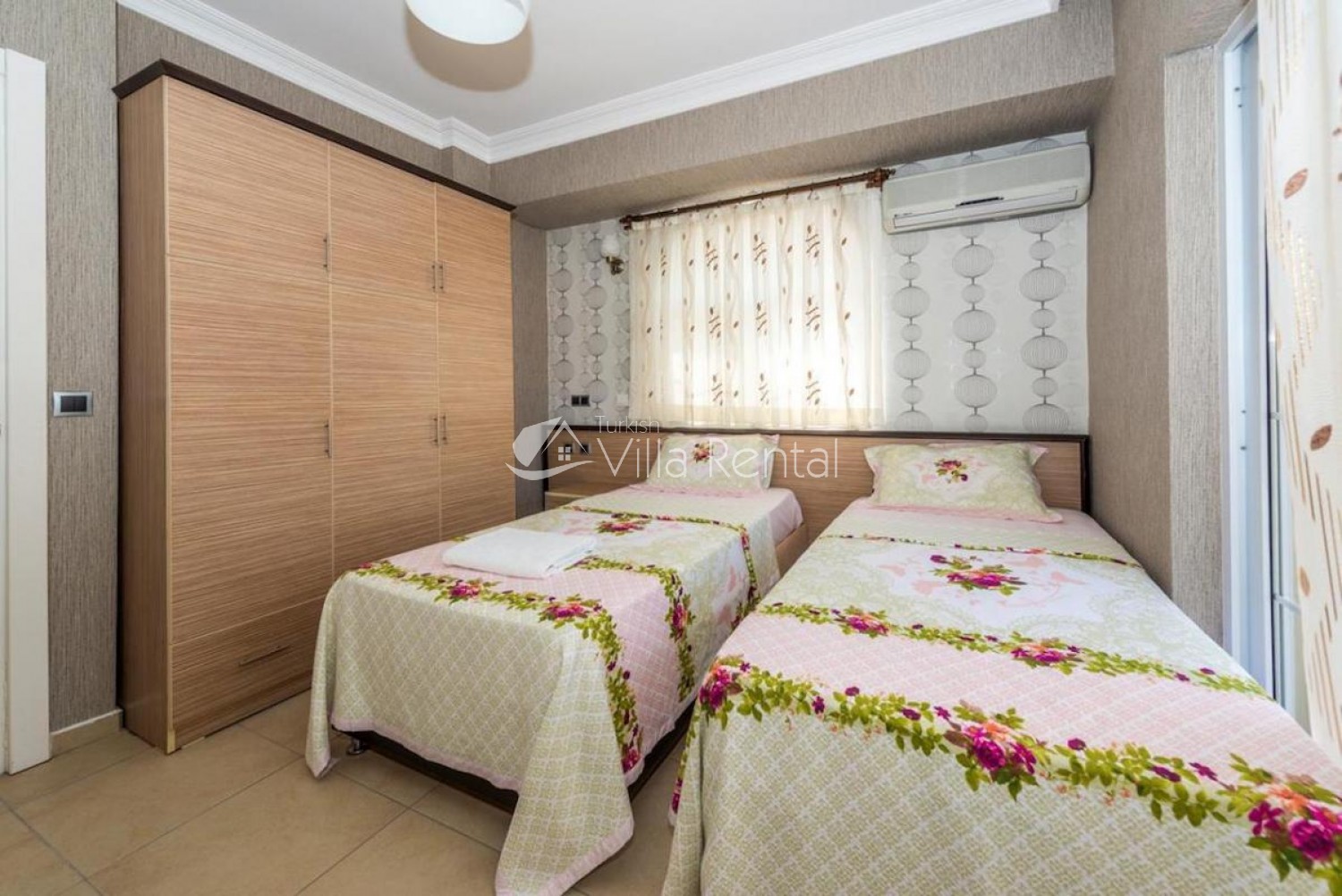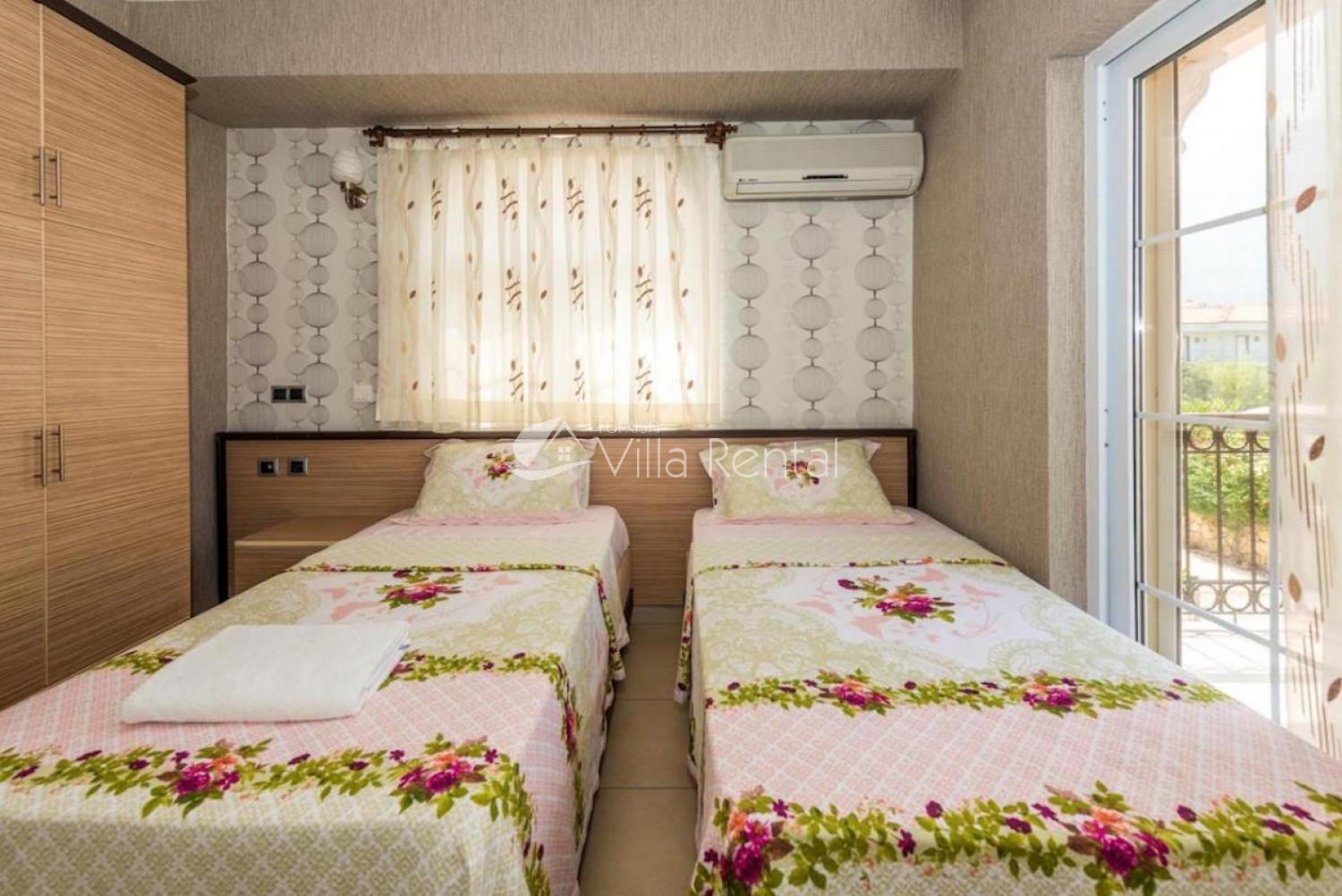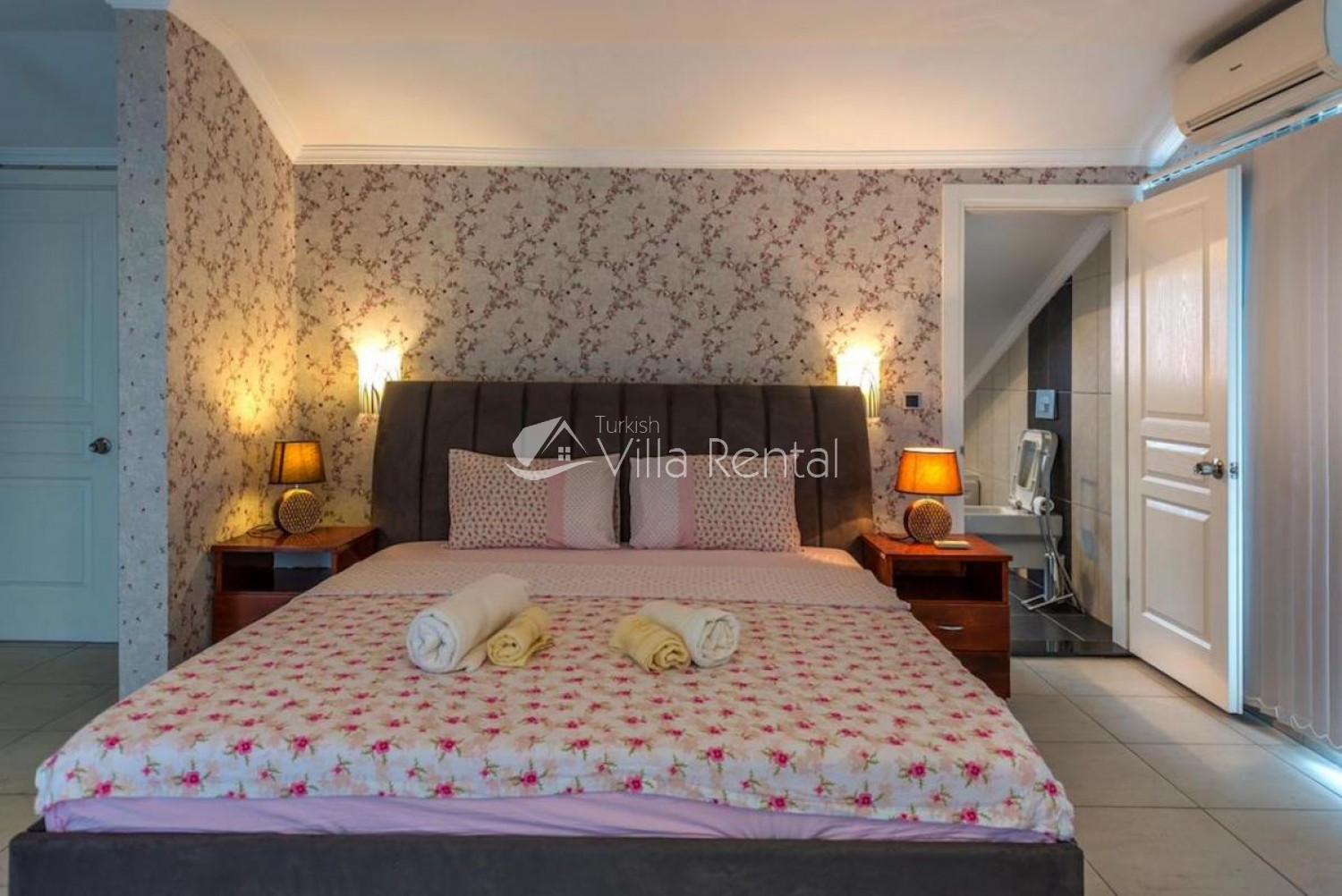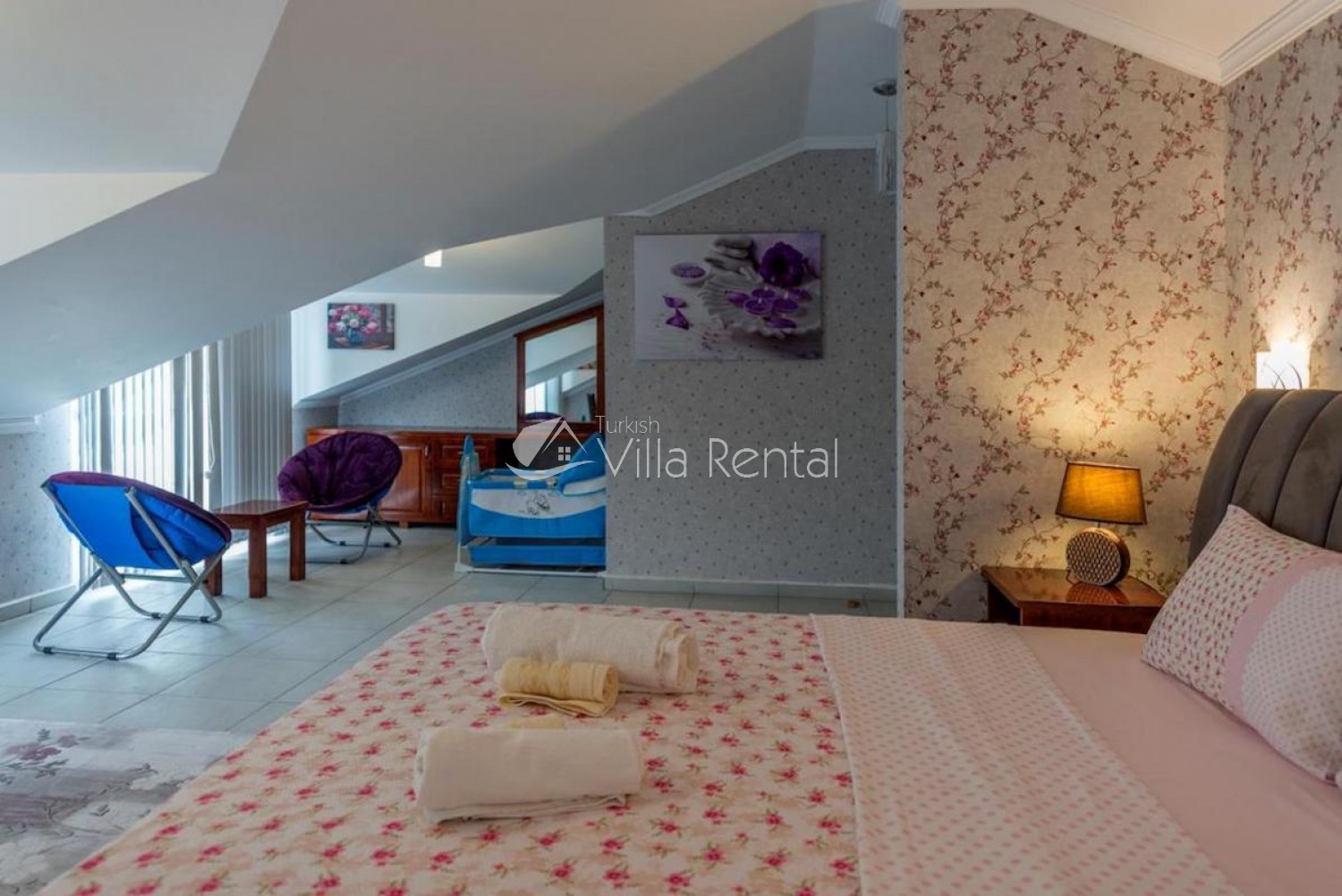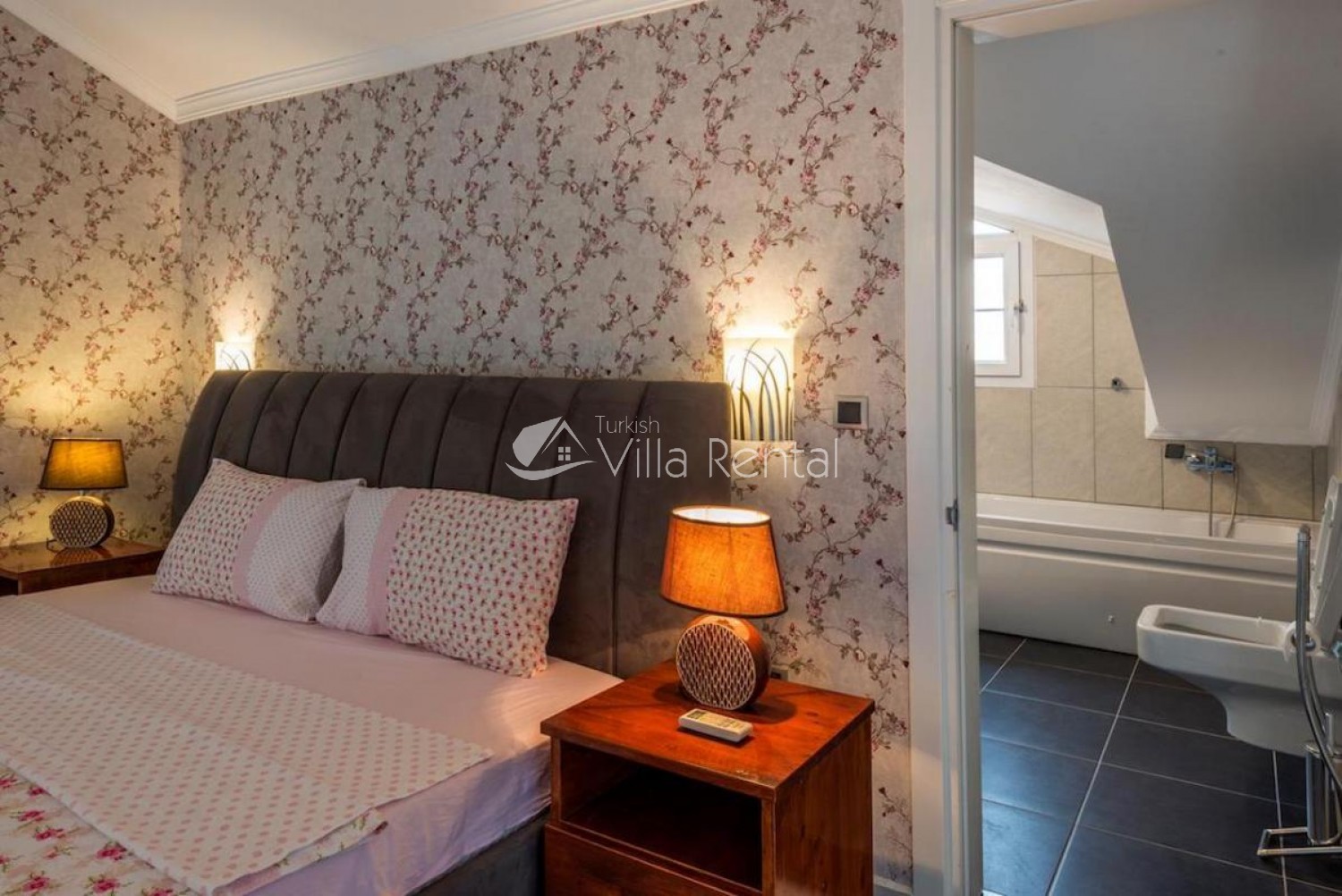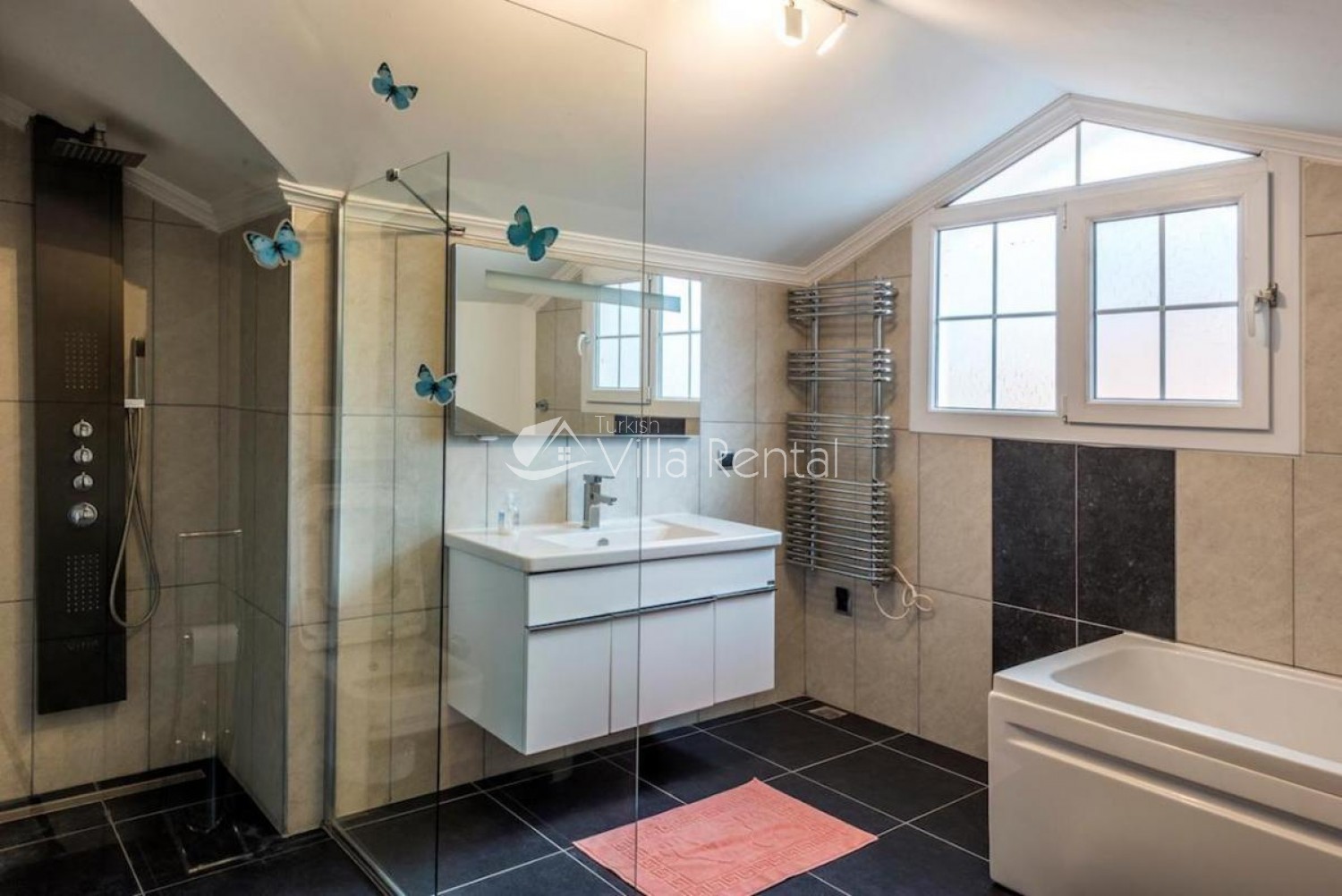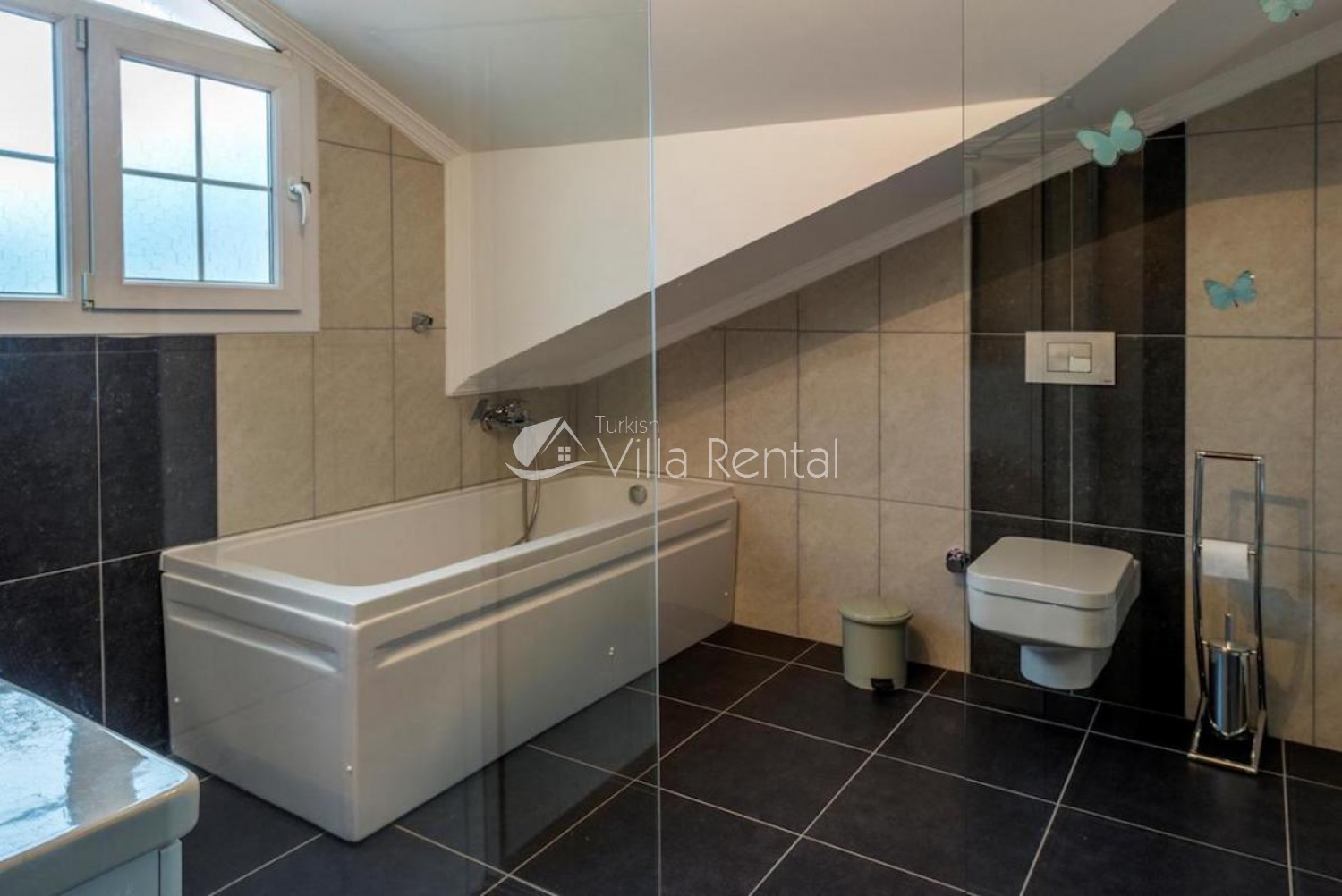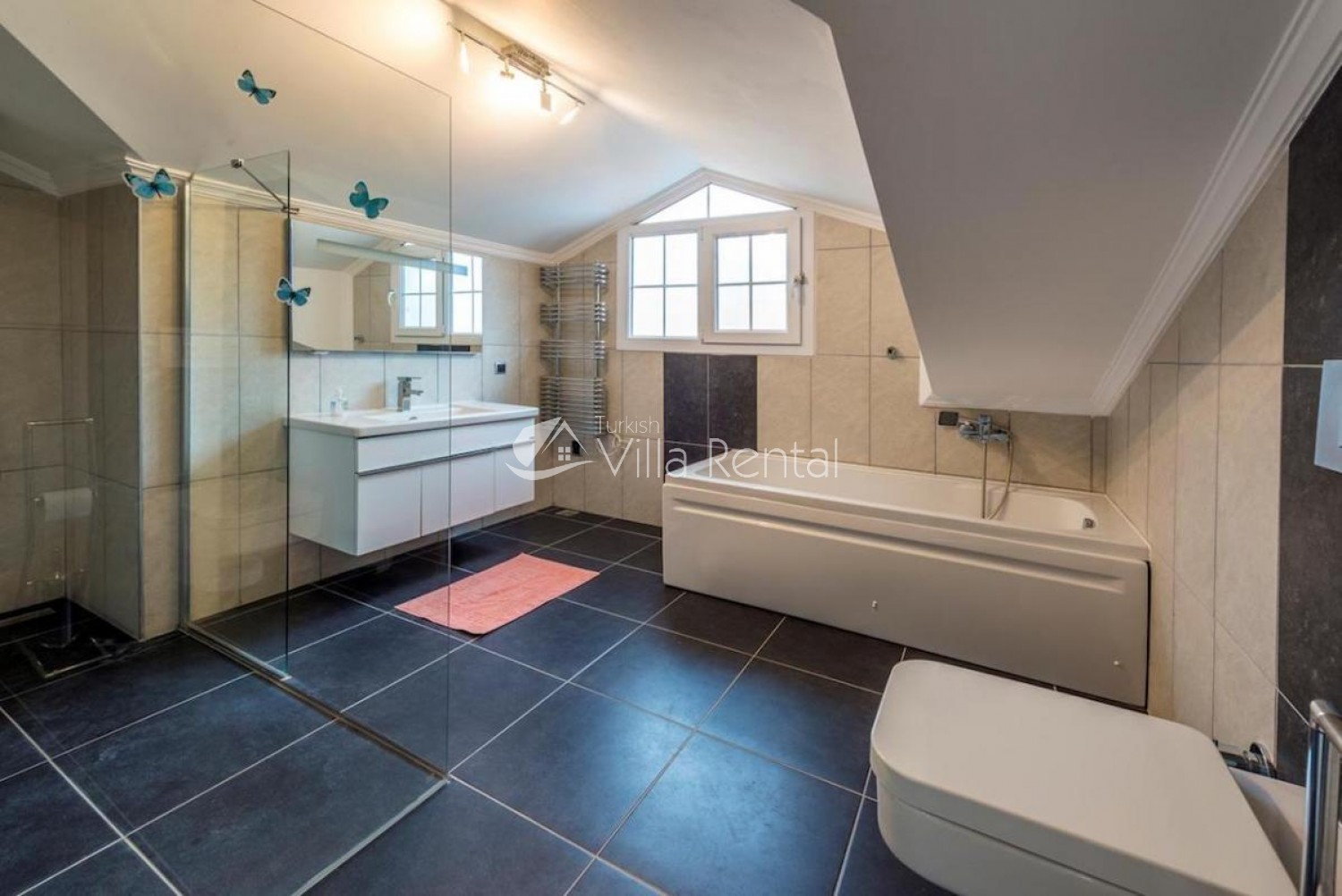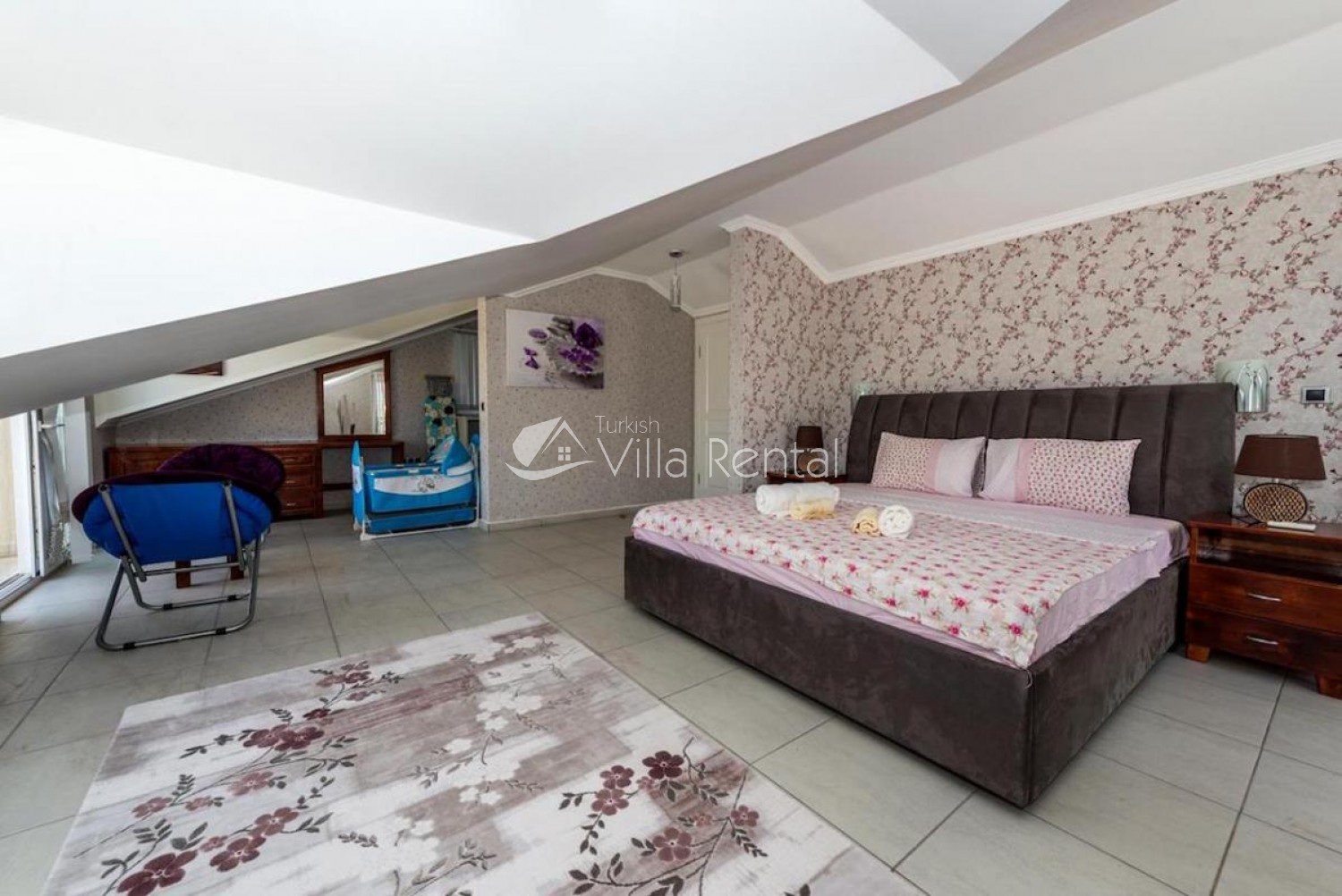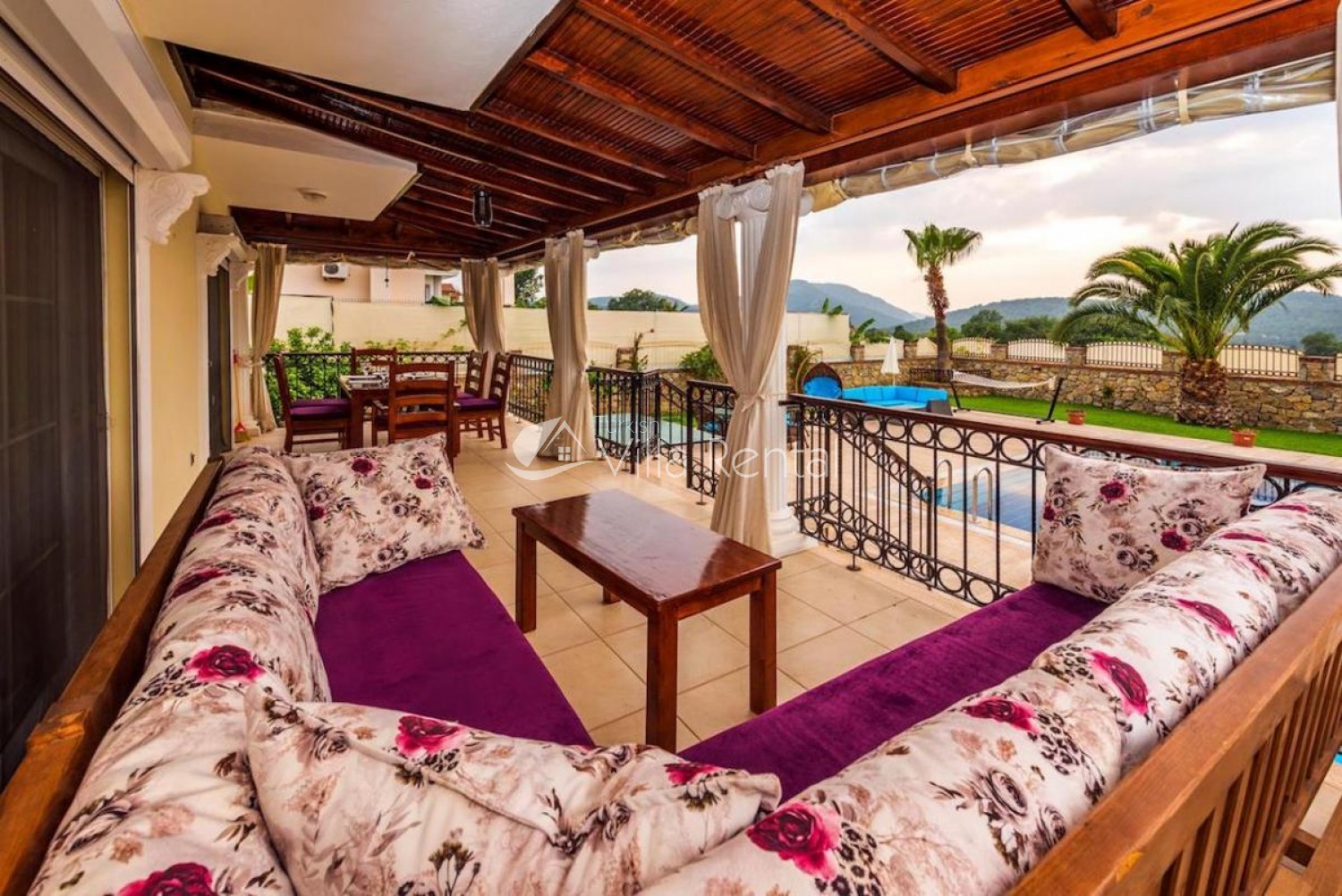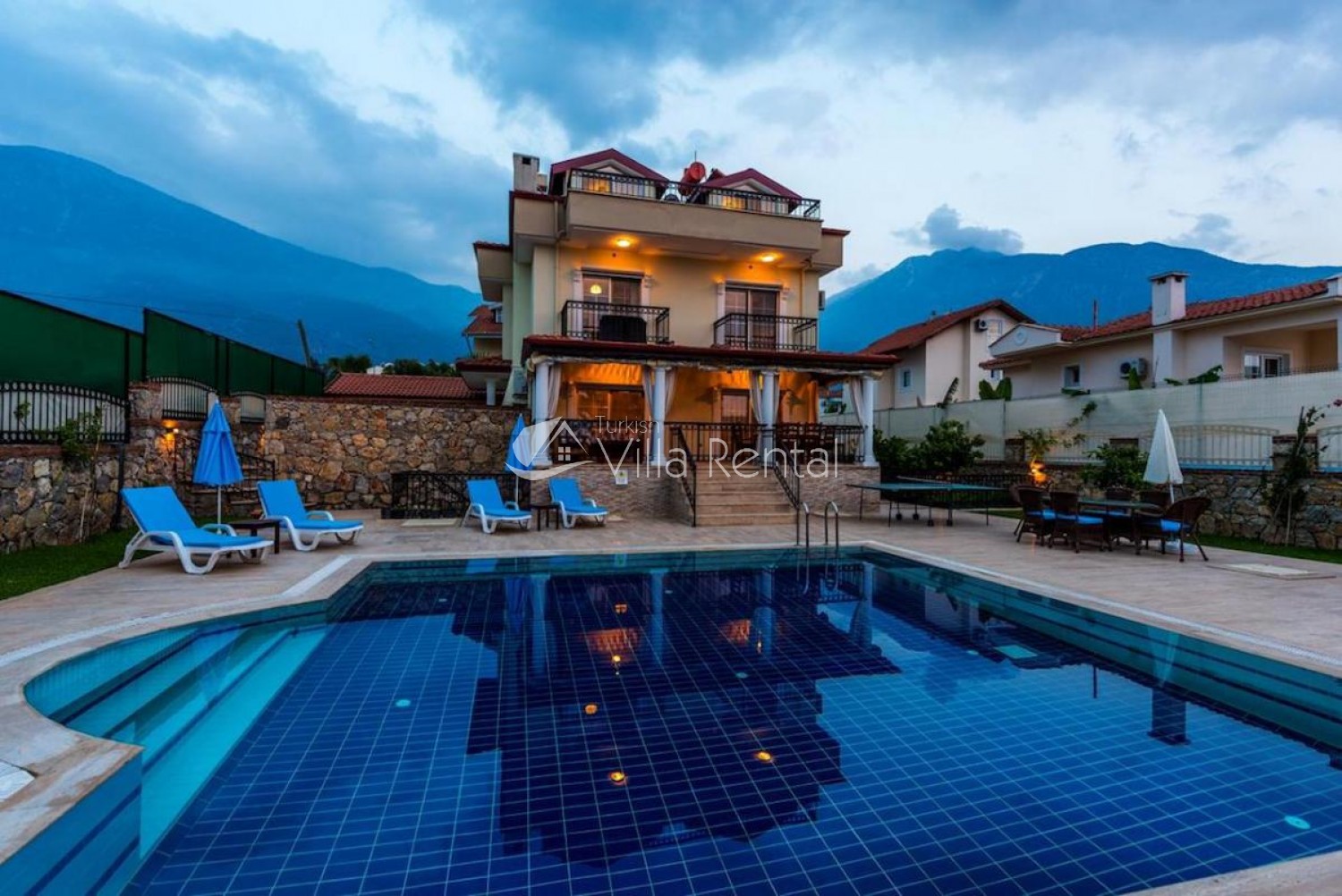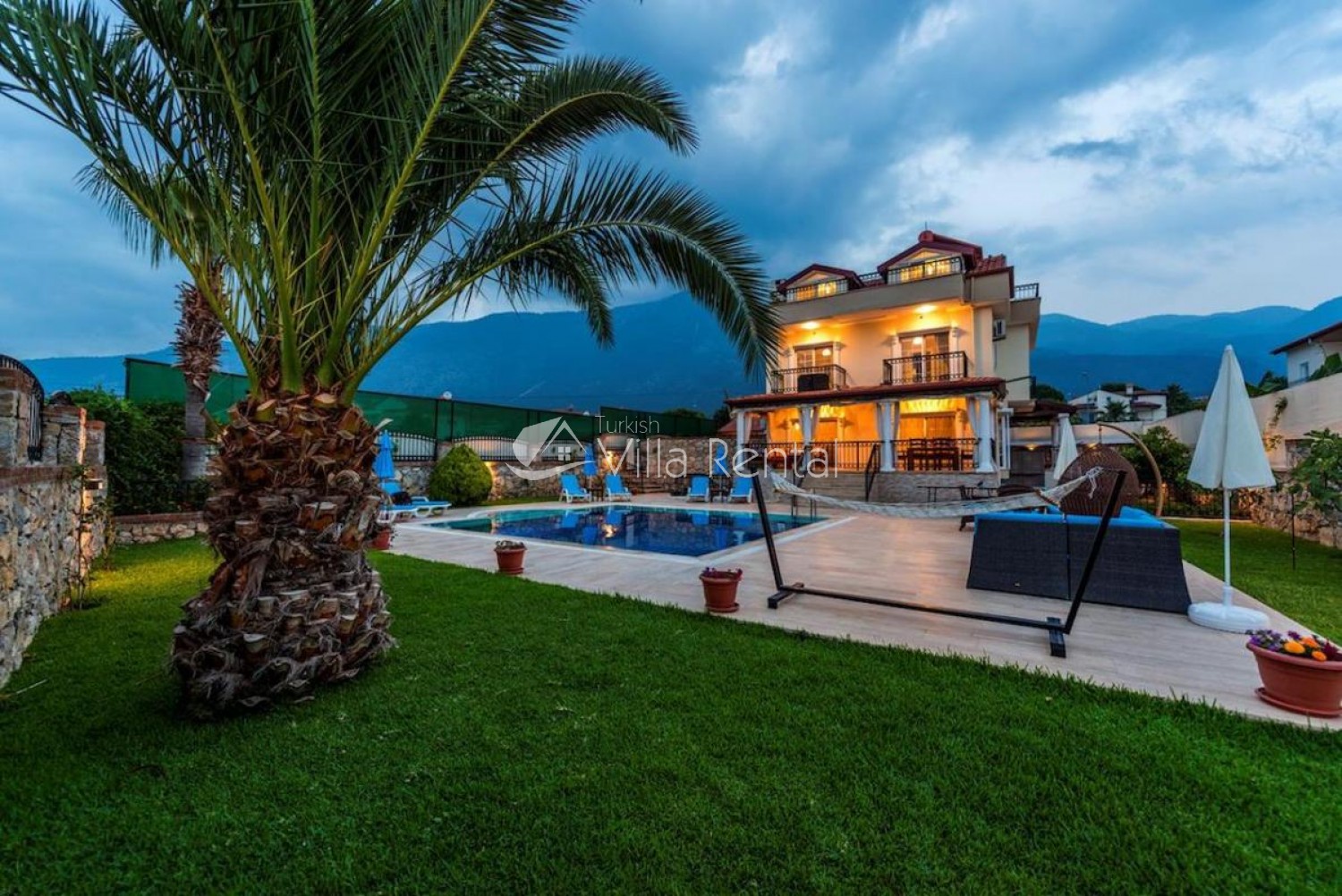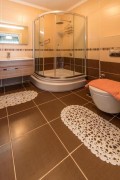 APRIL

£ 620

790$ 720€ 22658TL

Minimum
stay
7 Night

MAY

£ 800

1010$ 920€ 29236TL

Minimum
stay
7 Night

JUNE

£ 1700

2150$ 1960€ 62127TL

Minimum
stay
7 Night

JULY

£ 1700

2150$ 1960€ 62127TL

Minimum
stay
7 Night

AUGUST

£ 1700

2150$ 1960€ 62127TL

Minimum
stay
7 Night

SEPTEMBER

£ 1180

1500$ 1360€ 43124TL

Minimum
stay
7 Night

OCTOBER

£ 620

790$ 720€ 22658TL

Minimum
stay
7 Night

NOVEMBER

£ 620

790$ 720€ 22658TL

Minimum
stay
7 Night
£ 620
790$ 720€ 22658TL
£ 800
1010$ 920€ 29236TL
£ 1700
2150$ 1960€ 62127TL
£ 1700
2150$ 1960€ 62127TL
£ 1700
2150$ 1960€ 62127TL
£ 1180
1500$ 1360€ 43124TL
£ 620
790$ 720€ 22658TL
£ 620
790$ 720€ 22658TL
Description
Villa Ruyam is located in Ovacik, close to Turkey's famous resort of Oludeniz. Situated on 700 m2 land, in a quiet location, the villa is 2 minutes away from the center of Hisaronu and 5 minutes drive from Ölüdeniz. It is an ideal summer house for guests who want to enjoy a comfortable holiday away from the noise of the city. Our villa with a view of Babadağ has a capacity of 6 people across 3 rooms.
The property has a large and lush garden, and a private sheltered swimming pool. Conservative families can enjoy the pool in their own privacy. Guests spend a holiday away from the noise of the city, which is nested in nature, and spend time in Hisaronu, Oludeniz or Fethiye whenever they want. Villa Dream is a 85% sheltered villa.
Our villas are open for 12 months and have a heated pool for guests who want to stay in winter. Indoor heating is provided by heated floor heating and fireplace. Parking is available in the villa grounds.
Pool heating can be requested for £150 per week. You need to request this at the time of booking.
Bedrooms
1. Bedroom: The air-conditioned suite is a young bedroom with nature view. The suite bedrooms have 2 single beds, dresser, closet, bath / WC and balcony outlet. There are 2 chairs and coffee table in Balkonda rattan. (1st Floor)
2. Bedroom: Air-conditioned suite with family bedroom and nature view. In the suite bedroom, there are 1 double bed round bed, jacuzzi, TV, nightstand, dresser, 2 chairs and coffee table, bathroom / WC and 2 balconies. Balkonda also has a rattan 2 chair and coffee table. (1st Floor)
3. Bedroom: Air-conditioned suite with family bedroom and nature view. The suite bedroom has 1 double bed, dresser, dressing table, make up table, iron and ironing board, bath / WC, 2 chairs, coffee table and 2 balconies. There are 2 chairs and coffee table in Balkonda rattan. (Penthouse)
Living Room Air-conditioned room with comfortable seating, fireplace, satellite receiver, TV, modem, table, chairs, 2 bar chairs and WC / washbasin for 6 persons. There is a cloakroom and a cash box in the entrance to Salona. Salondan has an exit to the pool terrace.
The kitchen has a large decorated American kitchen. There are 4 cooking hobs, oven, fridge, electric kettle, microwave oven, washing machine, dishwasher, toaster, fork and knife set, dinner set for 6 people, pots and pans, water and tea cups in the kitchen.
Pool: There is a private swimming pool which is protected. The pool measures 7 meters in length, 7 meters in width, and 1.40-1.55 meters in depth. The pool and garden are maintained and cleaned in the morning or in the evening by the staff once a day.
Pool Terrace: There is a corner seating group, tables and chairs for 6 people, which are located in Saldan's pool and garden area.
Garden: The private garden has a sheltered swimming pool, sunbathing area, table and chairs, sunshades, sunbeds, swings, table tennis and barbecue.
The Internet is located in Villada Wi-fi. Due to the infrastructure of the region, cross sections originating from internet service providers can be experienced. Using Internet; mailing, social media accounts, accessing newspapers and news sites; movie and video viewing, downloading files is not enough.
Extralar Villa has wireless internet. The villa is delivered to the guests in a clean manner and cleaned once a week. There is a baby bed and a baby chair in the villa. The living room and all rooms are air-conditioned.
Important Information Electricity, water, gas charges are included in the price of the villa rental. 
All villas that have a position within nature are regularly sprayed. Nevertheless, butterfly, insect, fly, etc. there is a possibility that We do not guarantee 100% invisibility in our pool-sheltered villages, we always have 5% avoidance in these villas.
About Pool Heating The maximum temperature of the outer pools with the heating feature is the highest 28 ° C. Especially in outdoor pools, between November and March, due to the weather conditions, pool water is warming up to 26 ° C maximum.
Cleaning / Towels / Linen / Maid-service: Bathroom towels and bed linen included. If you are staying for more than one week then the villa will be cleaned and linen changed. If you require extra cleans and linen changes then these can be arranged at a fee.
Damage Deposit: an accidental damage deposit is required when you arrive, which will be returned to you at the end of your stay if everything is in order. If anything is broken or damaged we will deduct the cost of repair/replacement from your returned deposit.

Other information: 
Check-in time: 4pm.
Check-out time: 10am.
For early check-in or late check-out an extra night will need to be booked.
Rating
Villa Ruyam
Rated
NAN
/5 based on reviews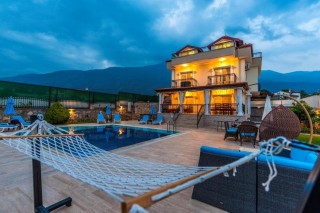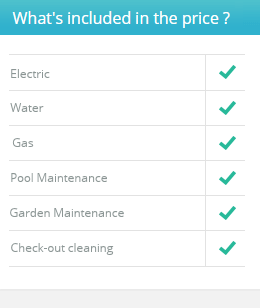 Nearby Villas