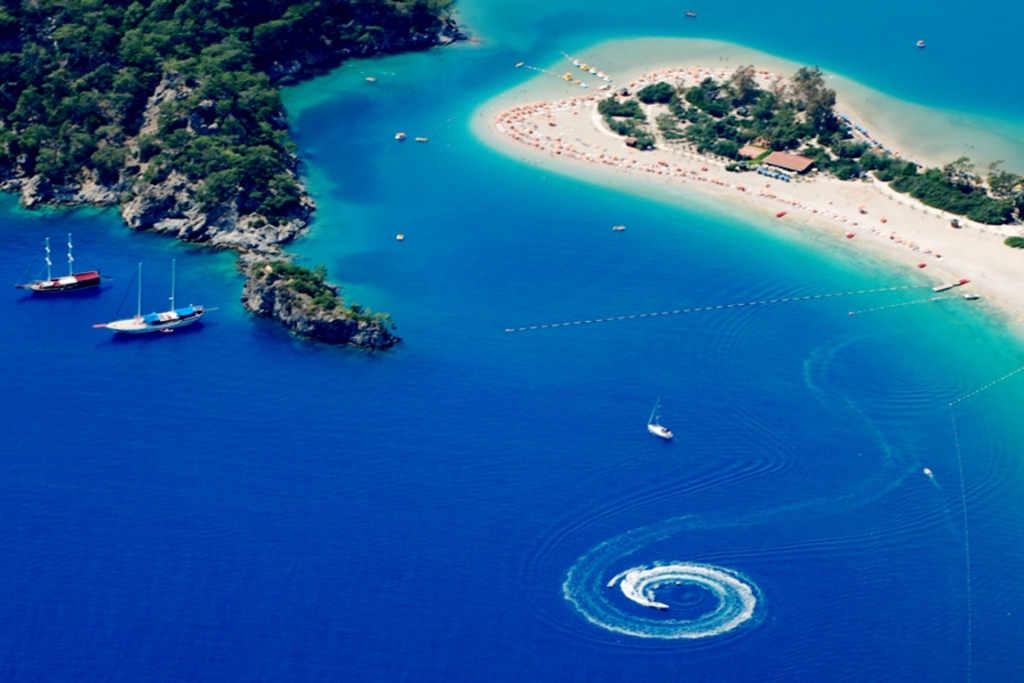 Fethiye is a thriving and beautiful harbour town located in the Mugla region of Turkey, it is the main town which is surrounded by the towns and villages of Calis, Ovacik, Hisaronu, Oludeniz, Kayakoy, Uzumlu, Ciftlik, and Seydikemer. Only a 45 minute drive from Dalaman airport, Fethiye is popular amongst tourists and holiday makers and accommodates visitors from all over the world, yet still manages to maintain its Turkish culture, and unique character and charm.
Villas in Fethiye also gives the opportuniy to enjoy various new projects which have been completed in Fethiye such as the new town square, lots of children's parks, refurbishments to the harbour area, and a large mall due to be completed in time for summer 2014!

Renting a villas in Fethiye provides you with the advantage of being close to many famous attractions such as Oludeniz beach, Fethiye market, Kayakoy ghost town, ancient ruins and various historic sites, and is the starting point for many excursions such as rafting, jeep safaris, trips to Pammukale and Ephesus, Patara beach etc.
As it is by the harbour, there are many boat trips available to the nearby islands, and also a fantastic opportunity for scuba diving at beginner and advanced levels.
There are many good quality restaurants in Fethiye, great shopping areas, and recreational areas to relax and enjoy the surroundings and stunning views, all within close range when renting a villa in Fethiye.