Villa Göksel

MARKET 250 mt

BEACH 2 km

BUS STOP 250 mt

RESTAURANT 250 mt

NEAREST CENTER 1 km

AIRPORT 45 km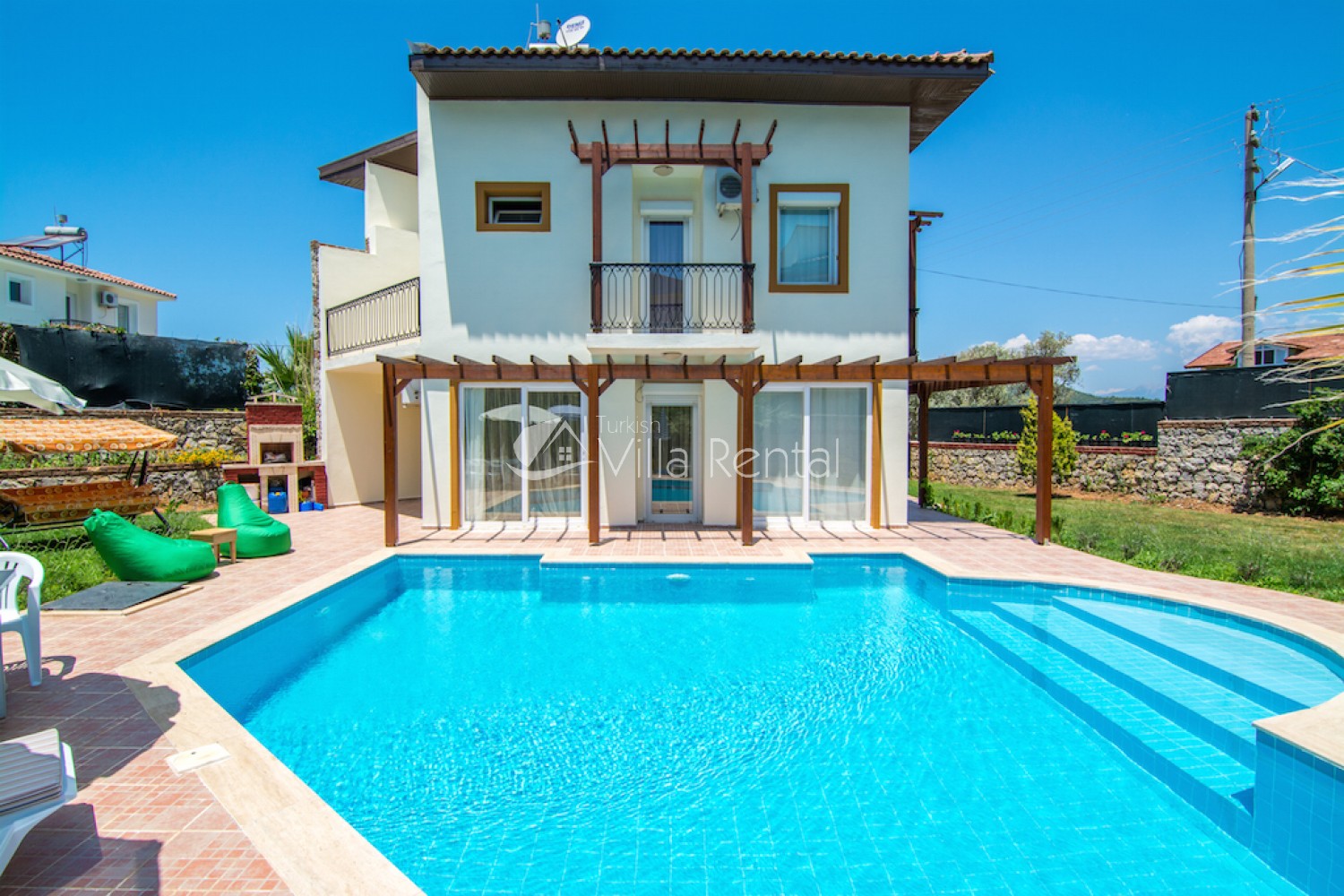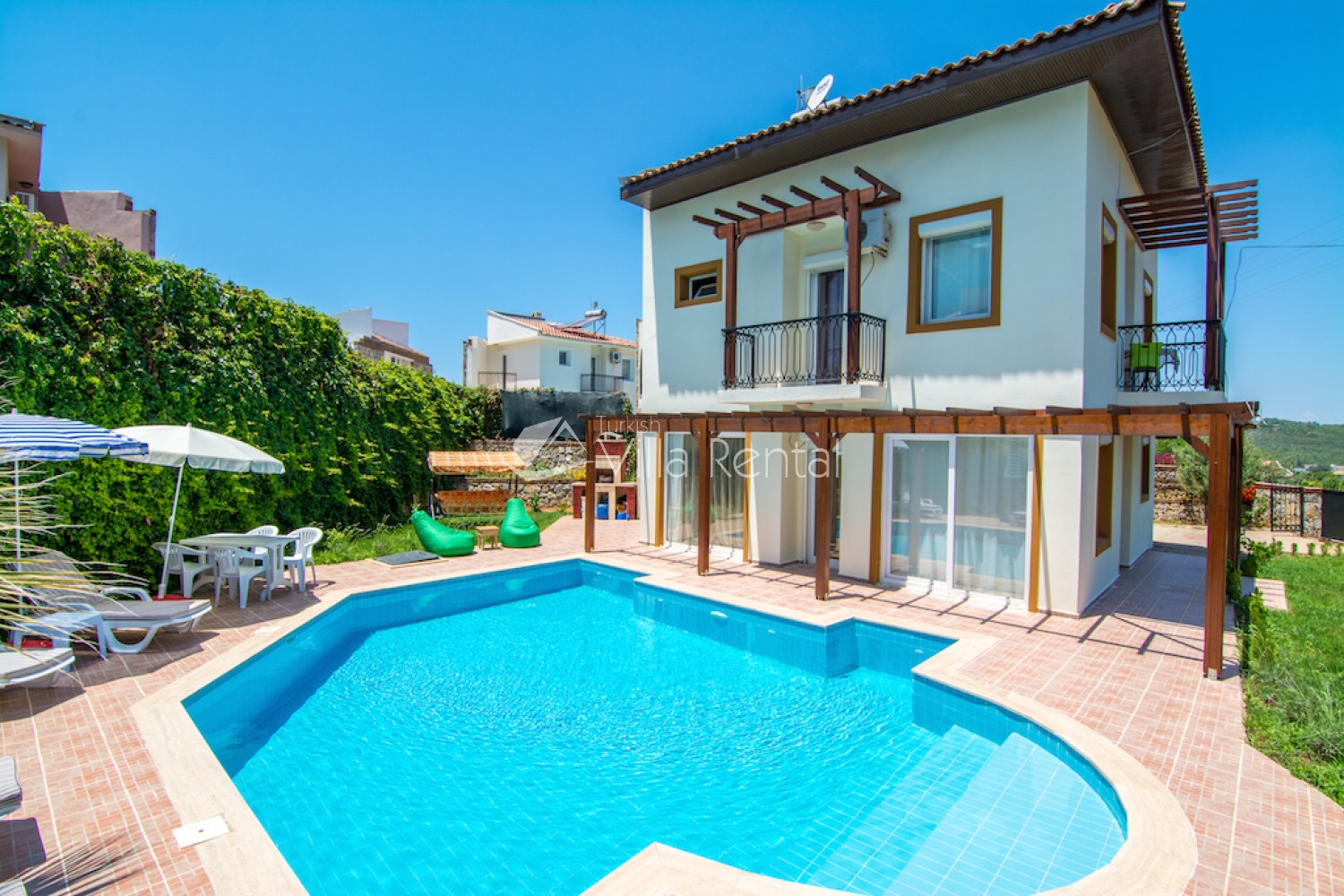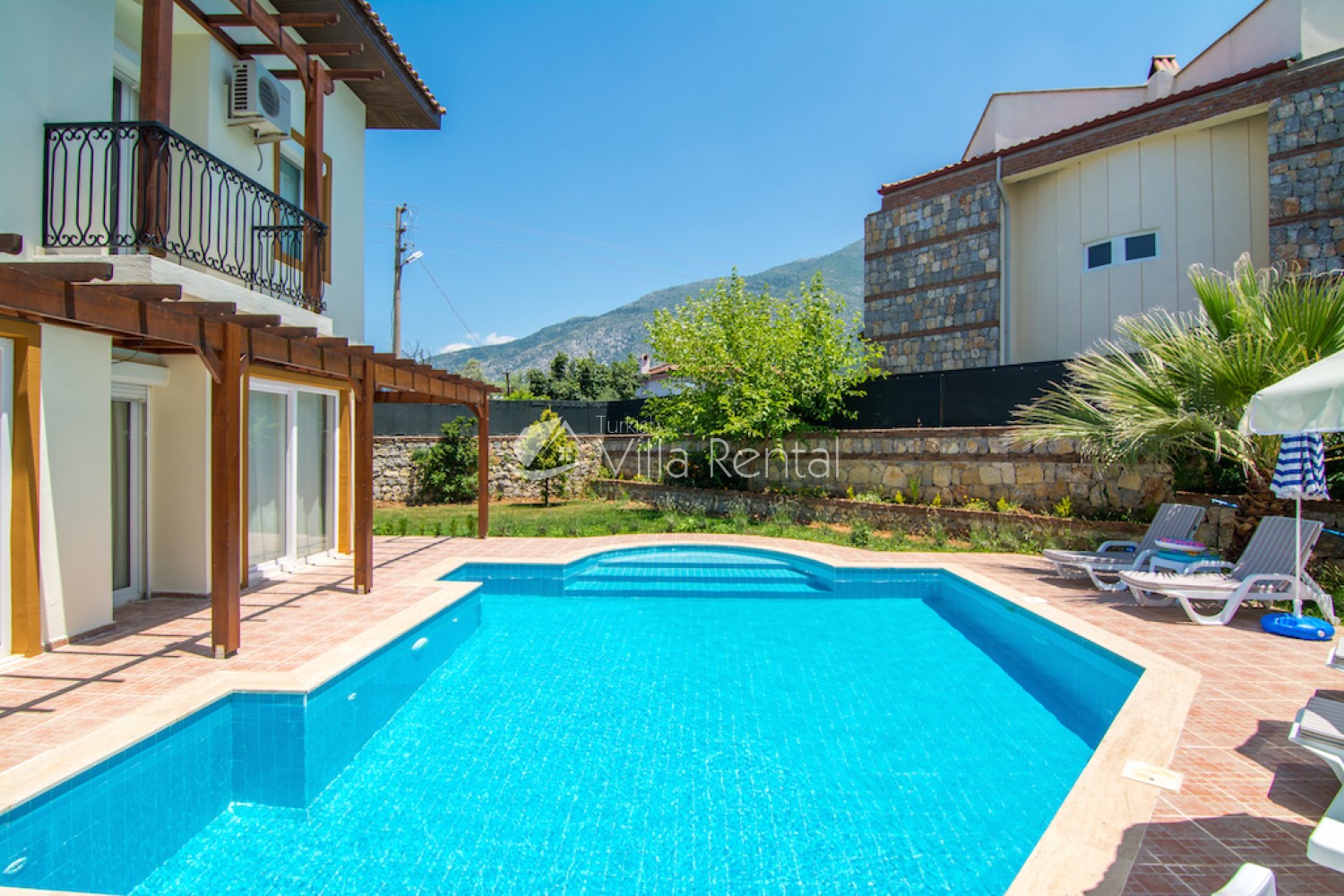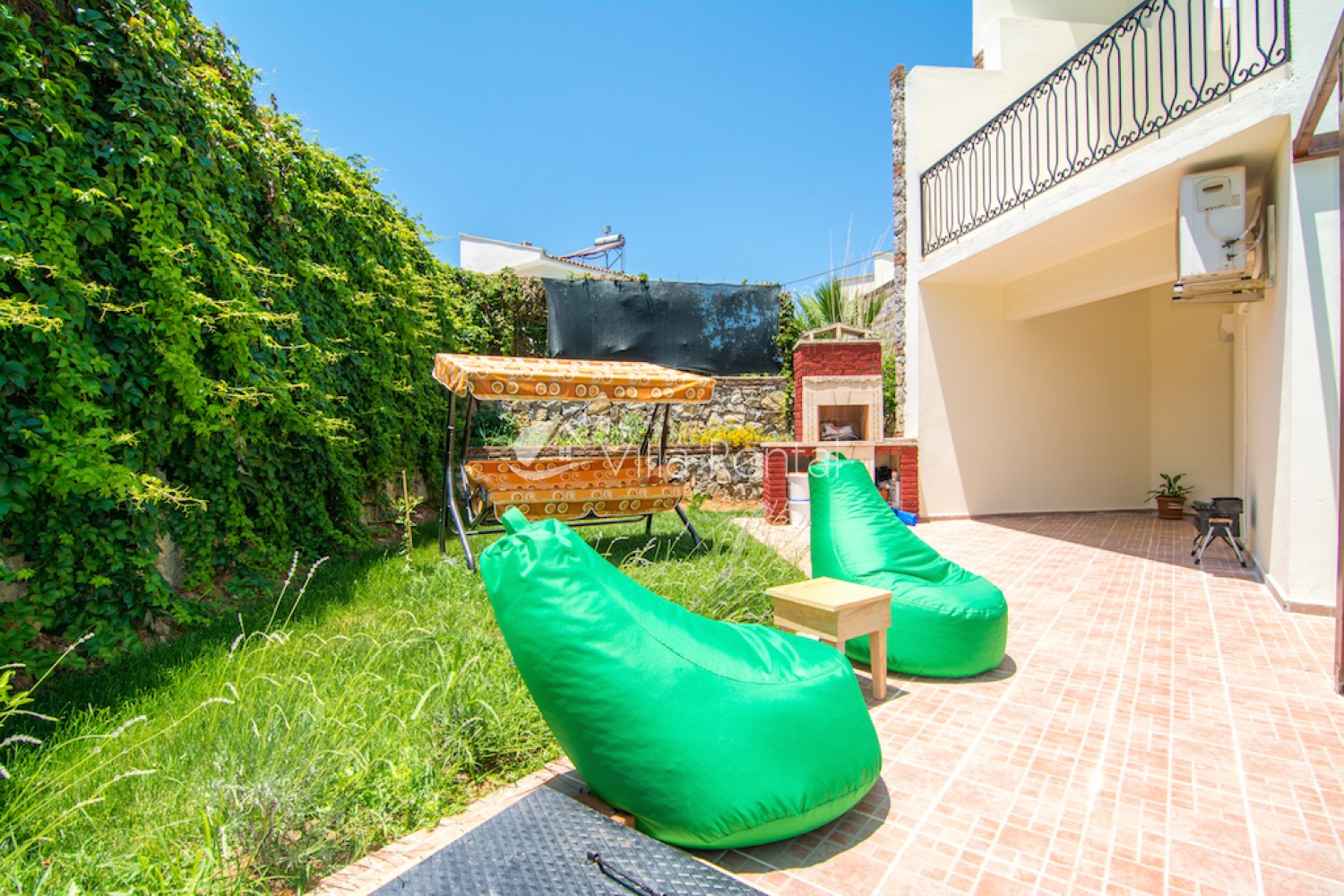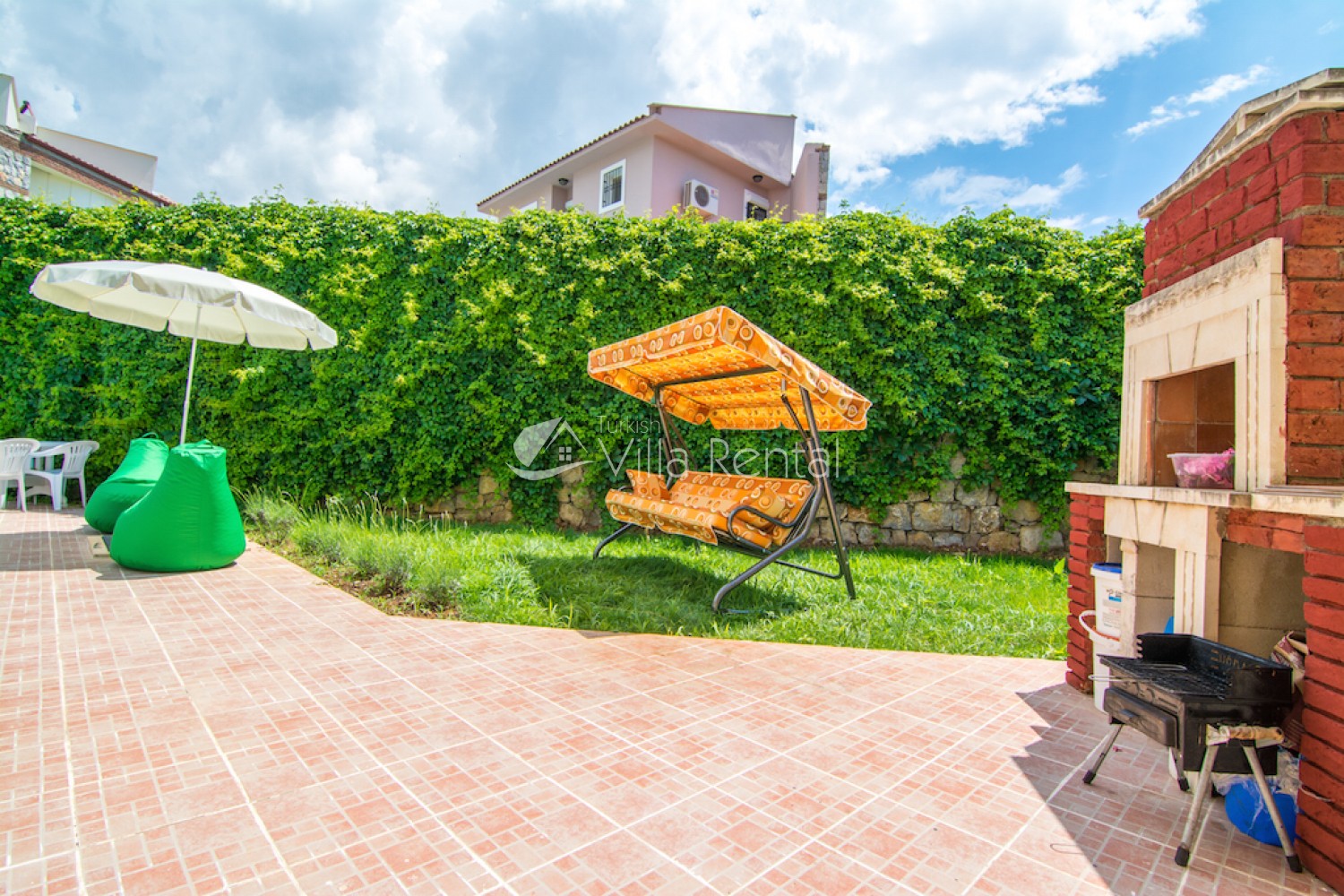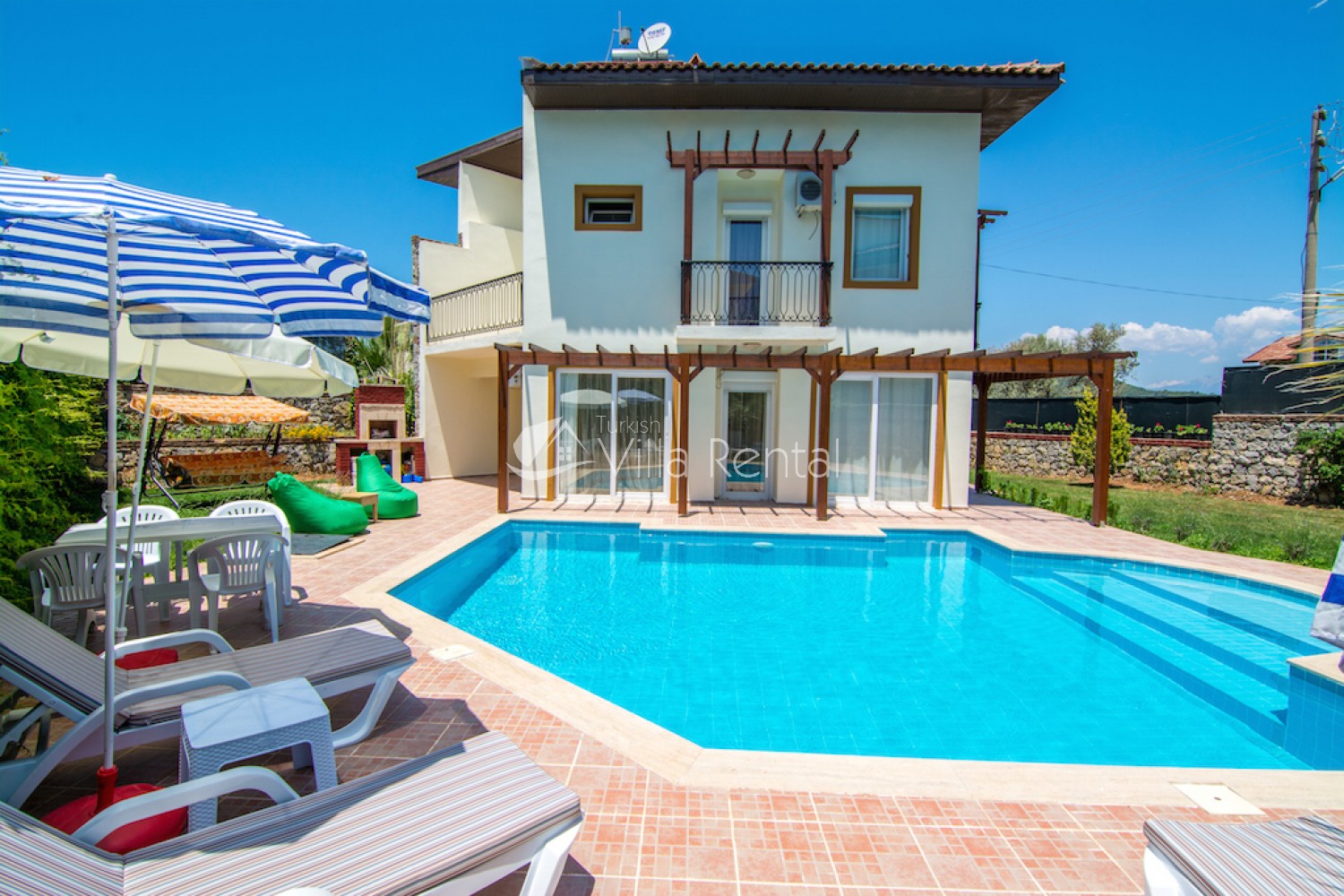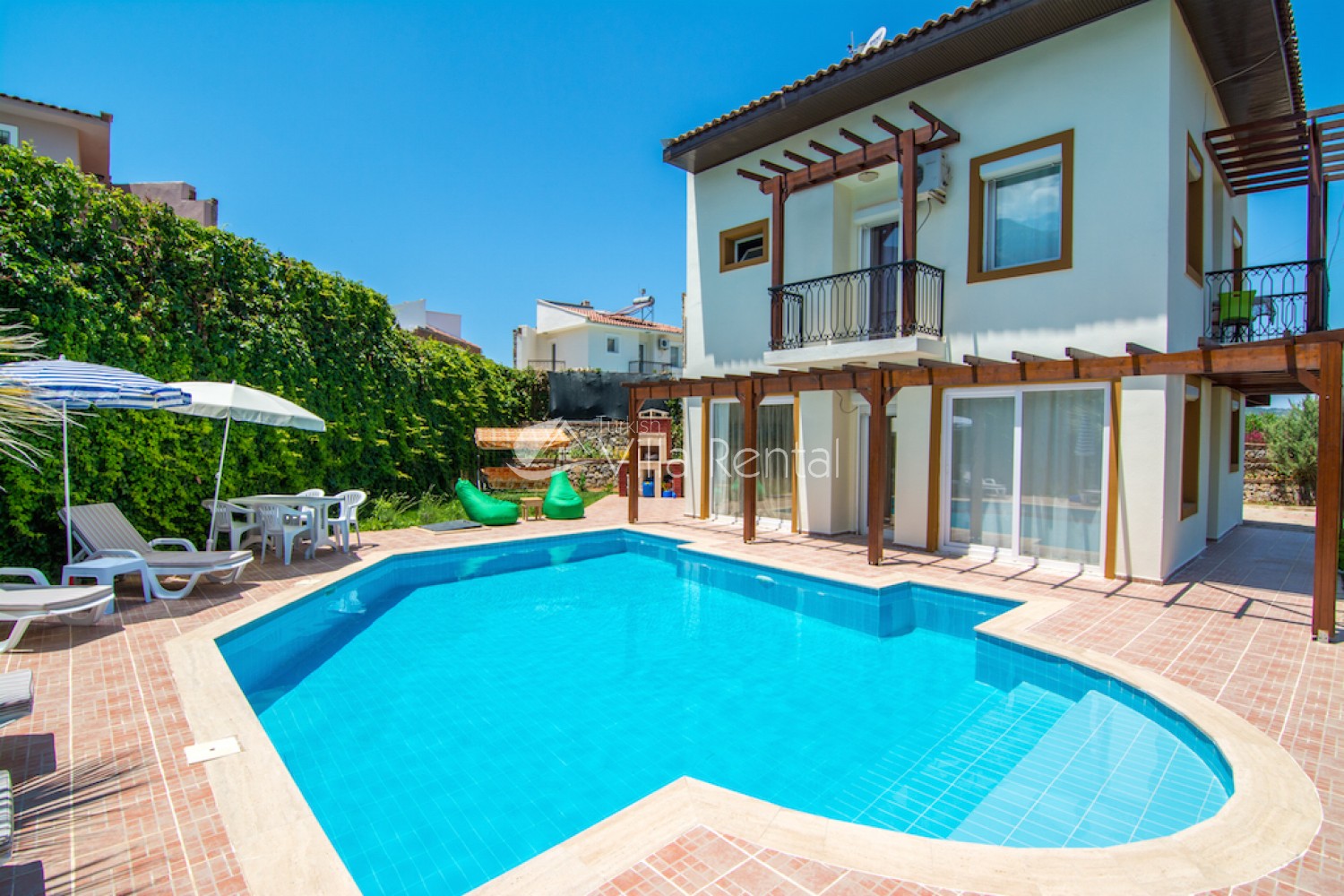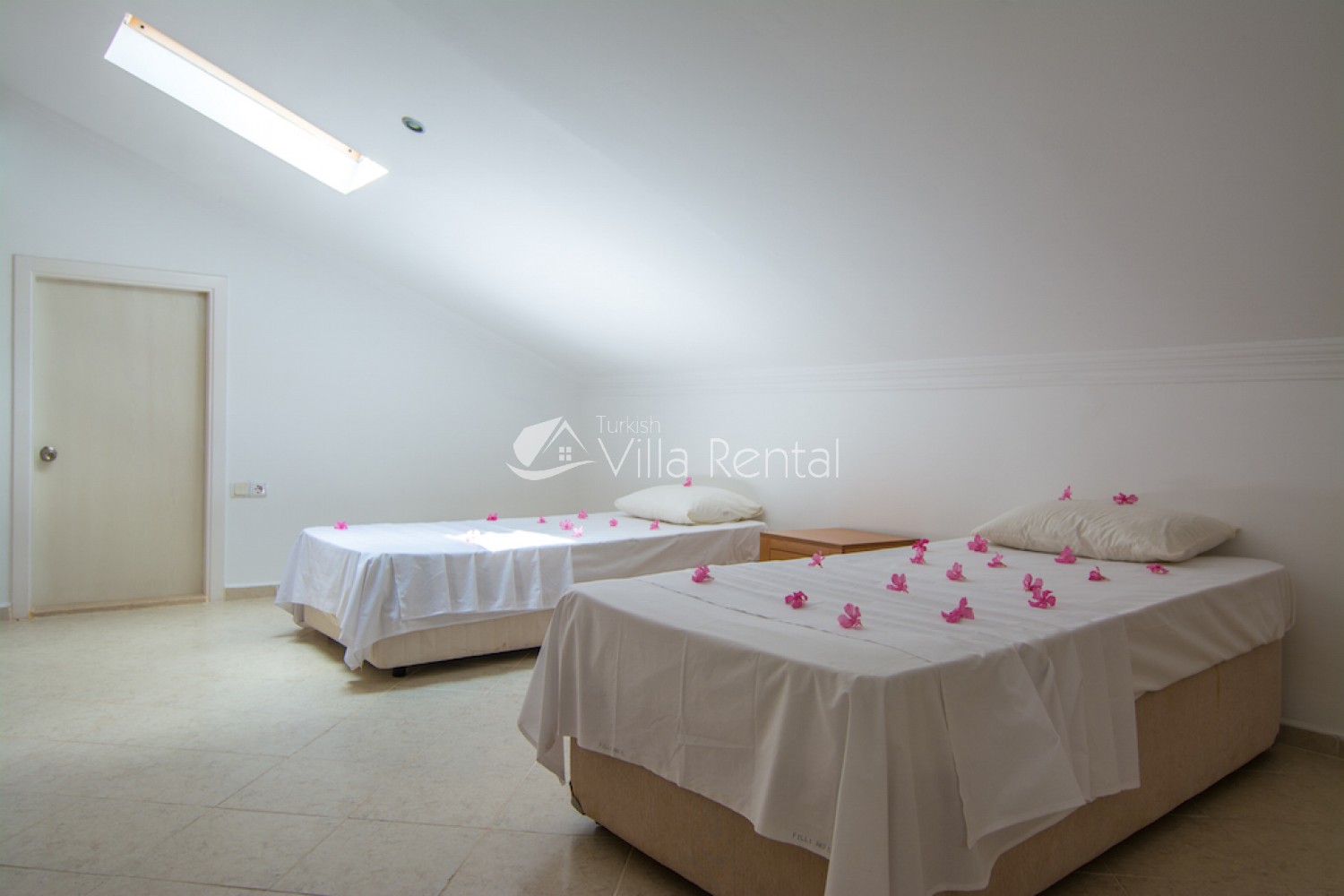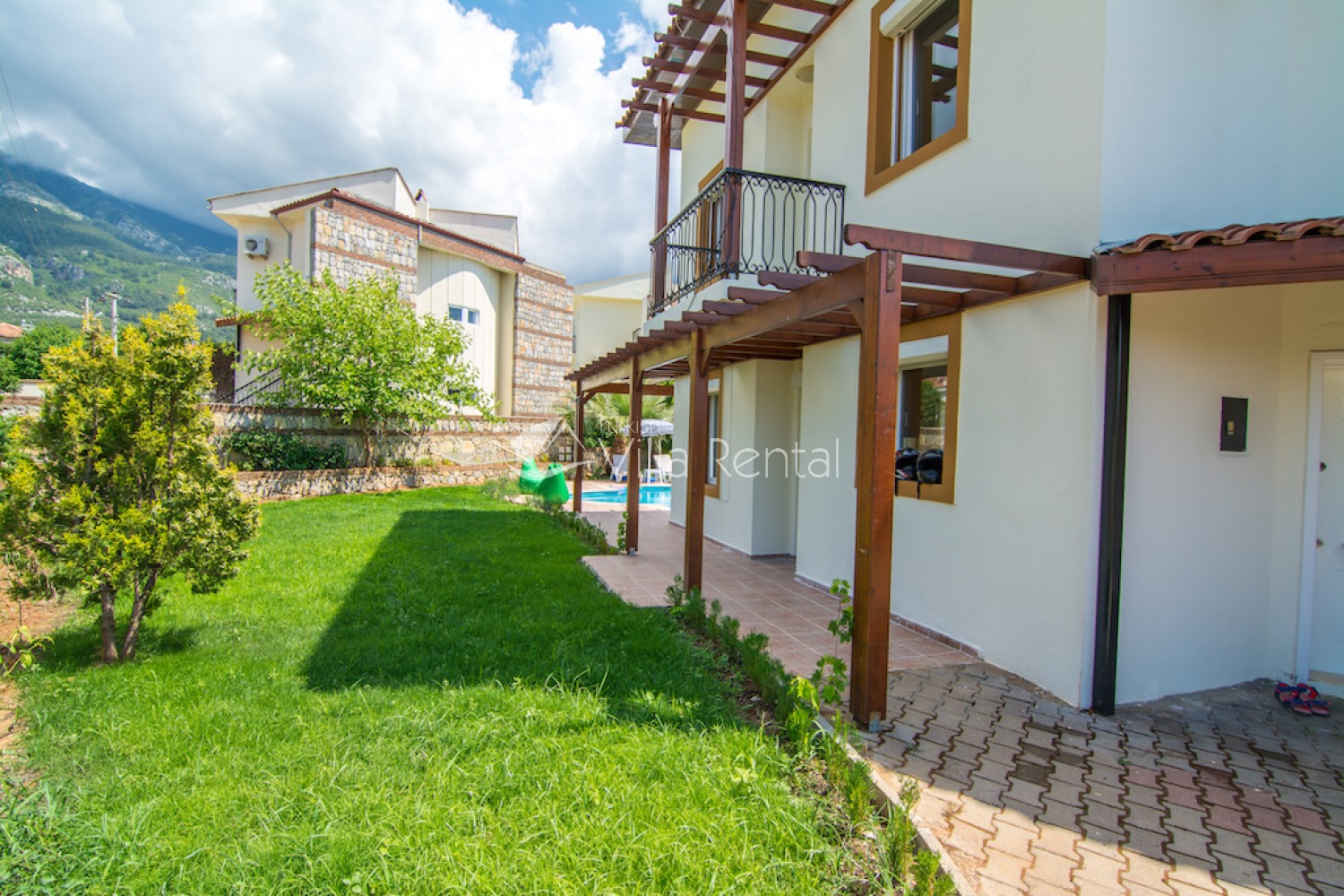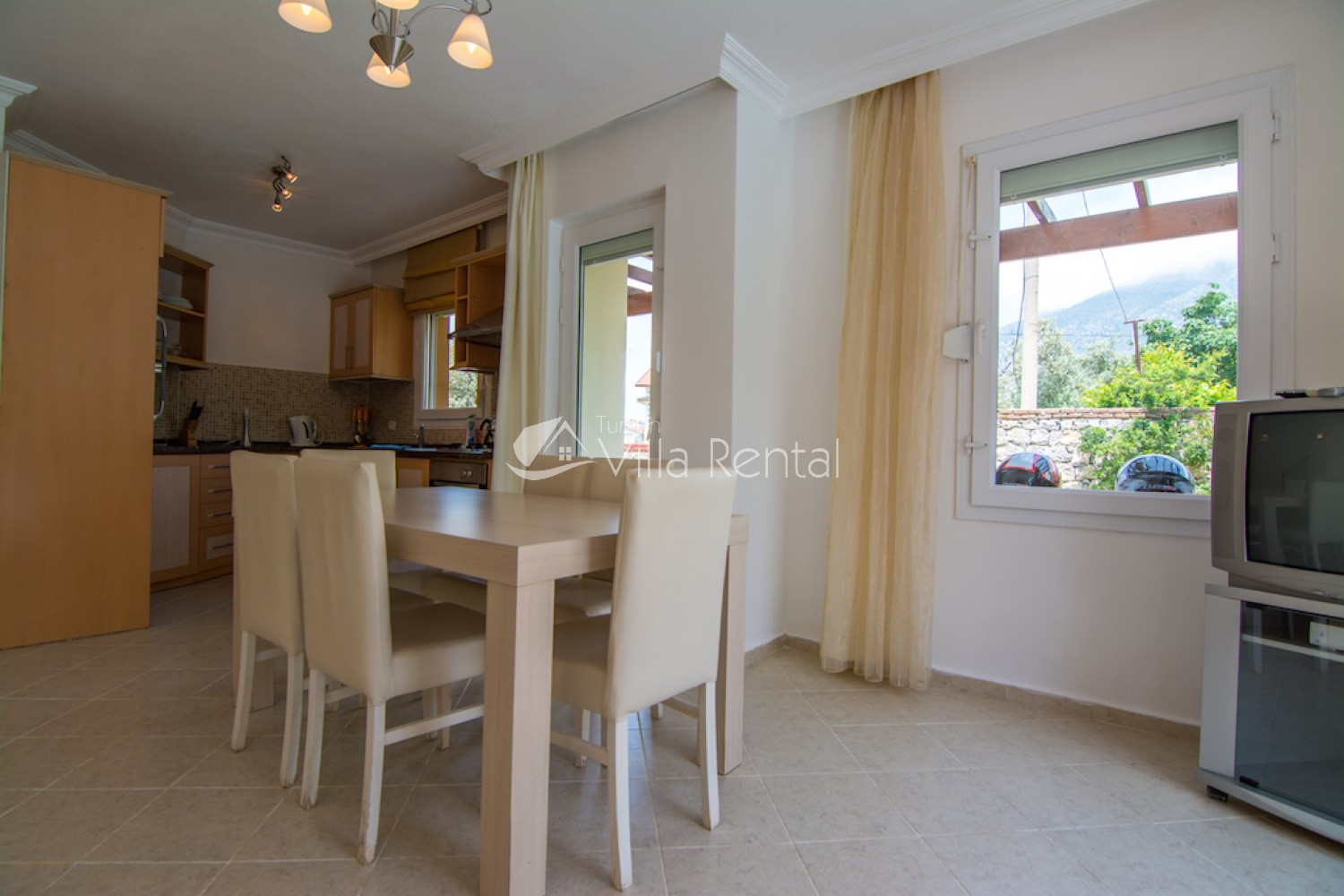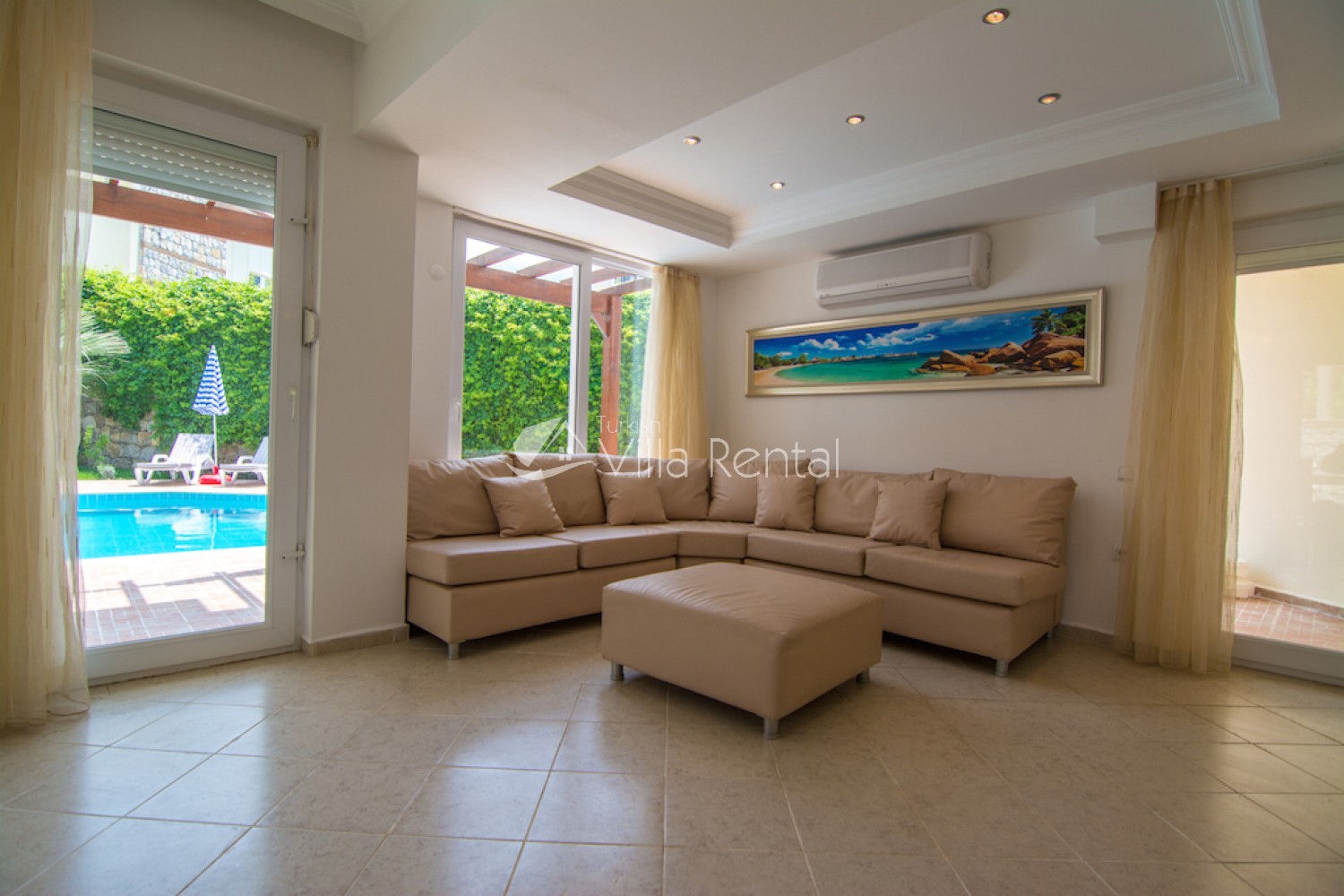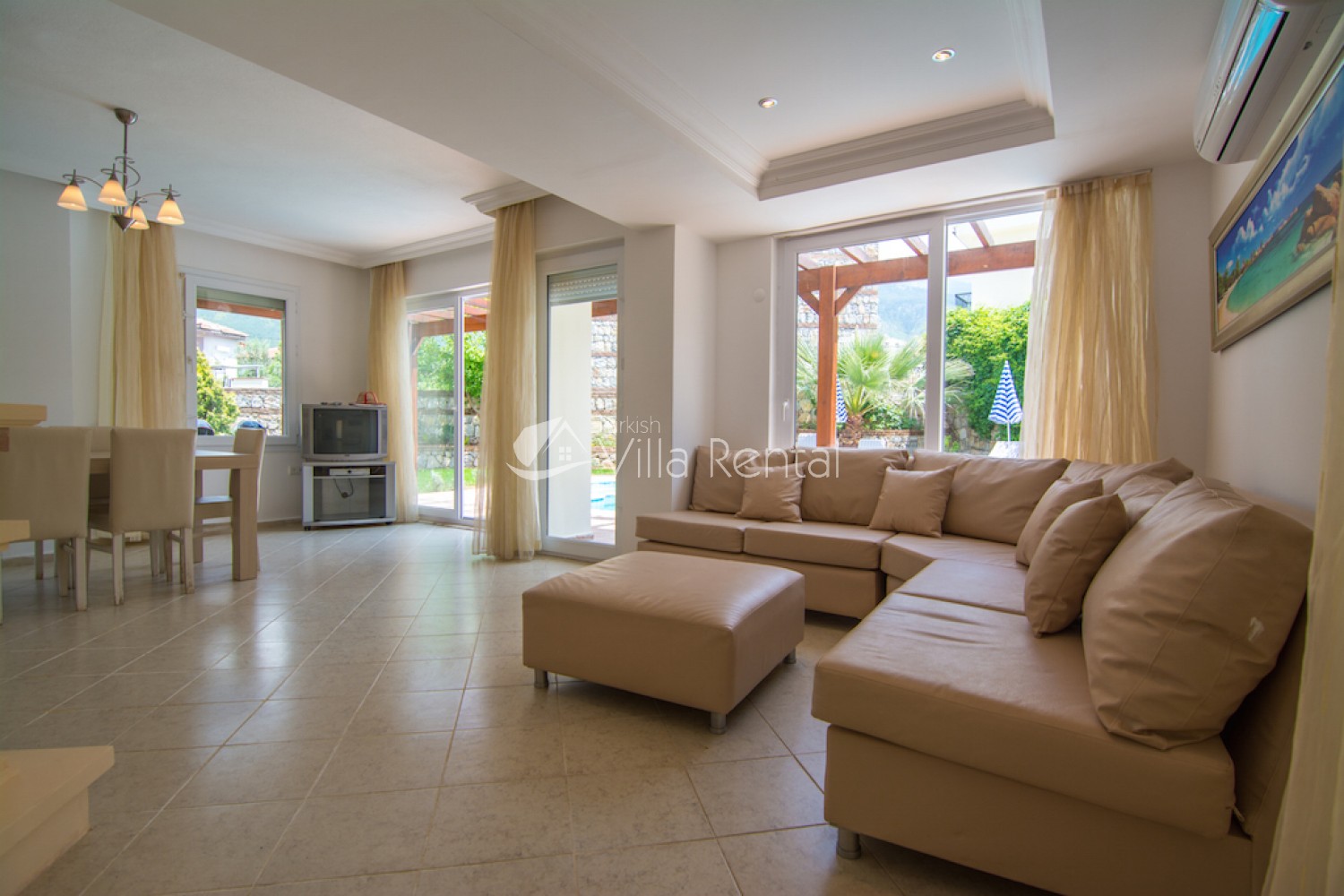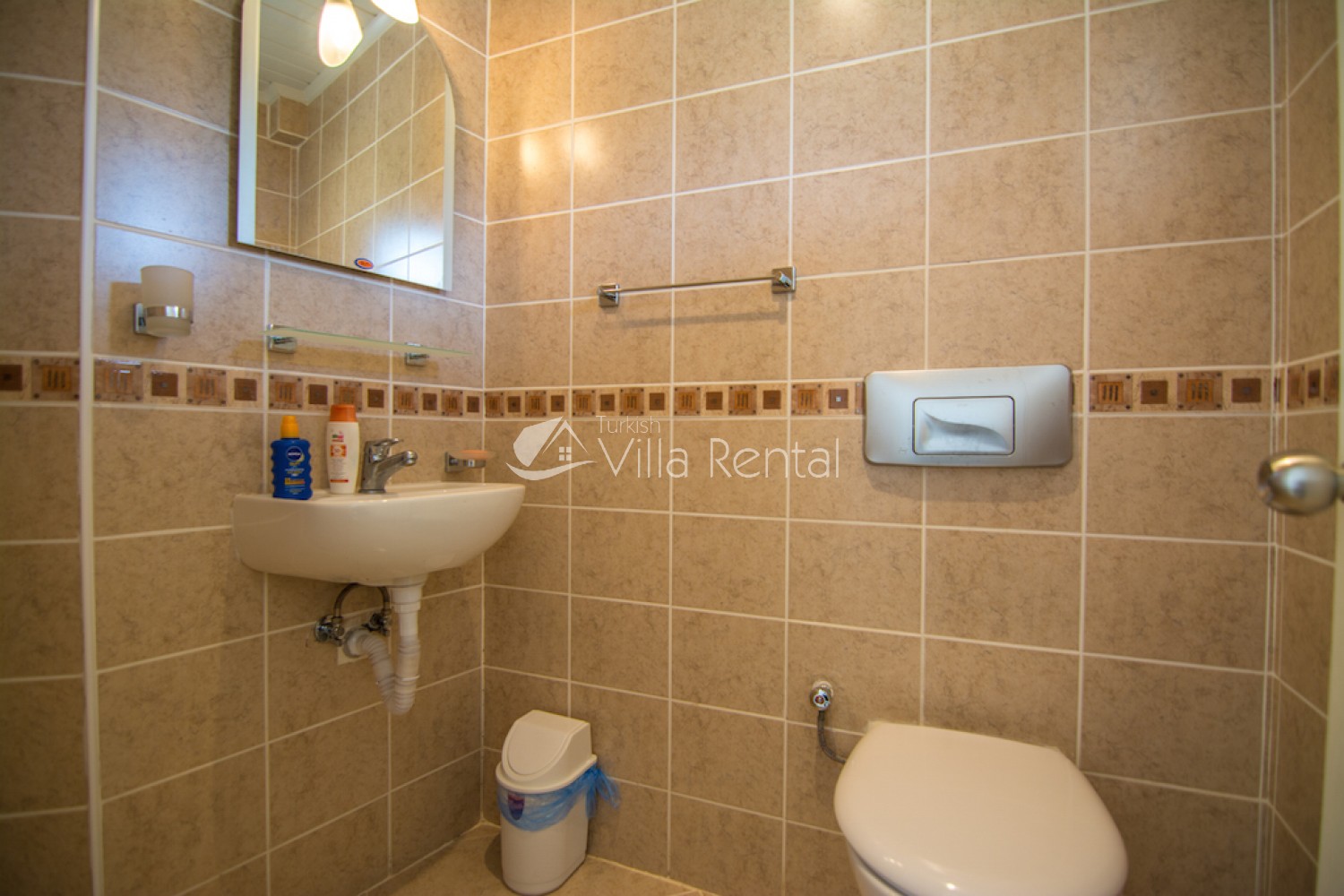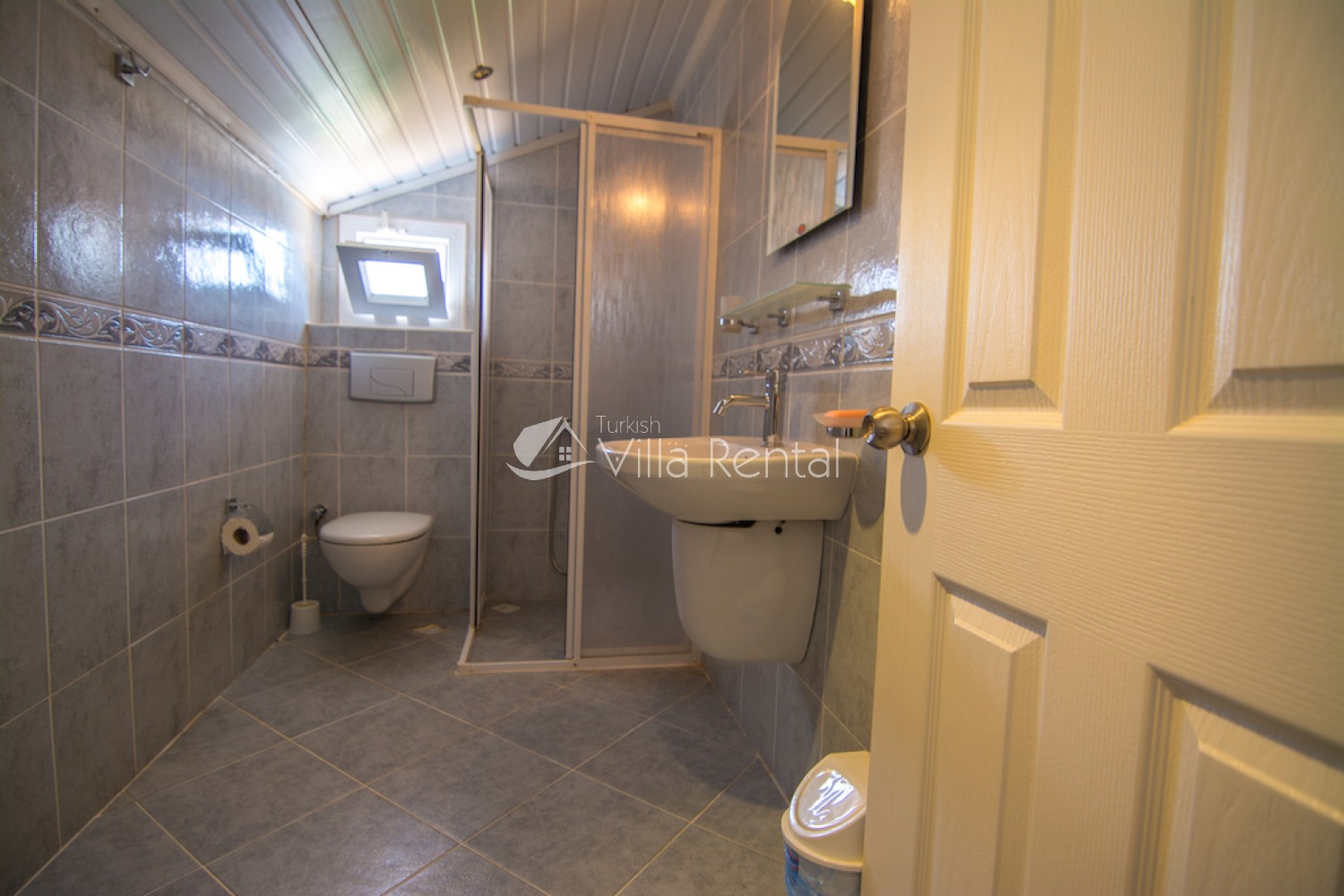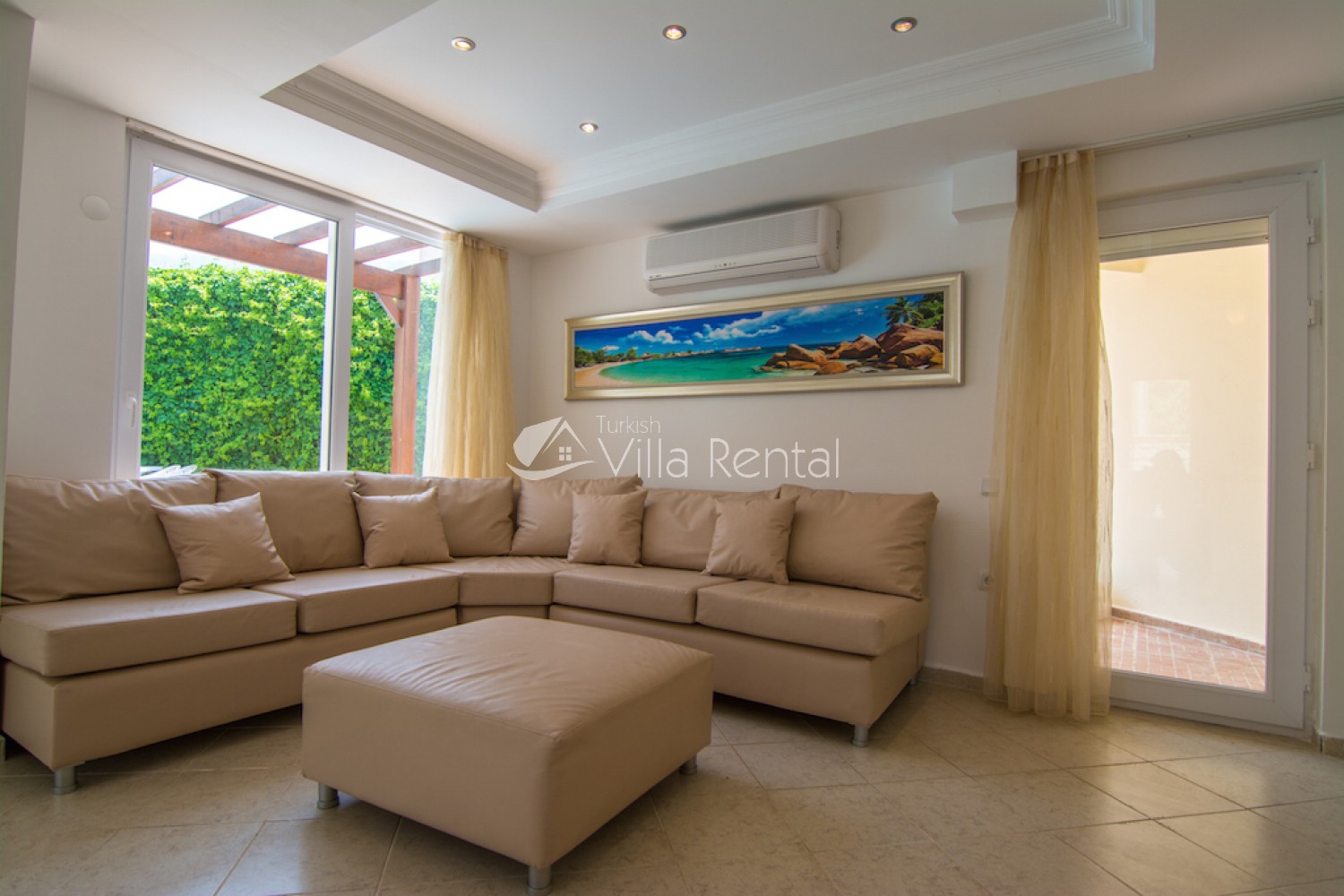 APRIL

£ 410

510$ 470€ 10124TL

Minimum
stay
7 Night

MAY

£ 650

800$ 750€ 16050TL

Minimum
stay
7 Night

JUNE

£ 920

1130$ 1060€ 22717TL

Minimum
stay
7 Night

JULY

£ 1280

1580$ 1470€ 31606TL

Minimum
stay
7 Night

AUGUST

£ 1280

1580$ 1470€ 31606TL

Minimum
stay
7 Night

SEPTEMBER

£ 960

1180$ 1100€ 23704TL

Minimum
stay
7 Night

OCTOBER

£ 610

750$ 700€ 15062TL

Minimum
stay
7 Night

NOVEMBER

£ 410

510$ 470€ 10124TL

Minimum
stay
7 Night
£ 410
510$ 470€ 10124TL
£ 650
800$ 750€ 16050TL
£ 920
1130$ 1060€ 22717TL
£ 1280
1580$ 1470€ 31606TL
£ 1280
1580$ 1470€ 31606TL
£ 960
1180$ 1100€ 23704TL
£ 610
750$ 700€ 15062TL
£ 410
510$ 470€ 10124TL
Description
Villa Göksel is located in Ovacık area of ​​world famous Fethiye Ölüdeniz. Centrally located villa close to restaurants and public transport. The region has a unique climate and a unique holiday. Our villa is 5 minutes away from Oludeniz and can accommodate up to 6 people.
Villa for rent in Göksel has quality decoration items. The furnished villa has 1 living room, 1 American kitchen and 3 suites. The spacious and spacious lounge has comfortable furniture, TV, DVD player, large and comfortable beds in the bedroom, all kitchen appliances and white goods in the kitchen. Villa guests have a pleasant holiday in the villa. They can sunbathe on the Oludeniz beach whenever they want, swim in the sea, cool off in the private pool in the rental villa garden and relax on the sun terrace whenever they want. They can go to the center of Hisaronu in 3 minutes whenever they want and spend a pleasant time here, meet their food needs, and spend time in places such as cafes, bars and tea gardens.
The figures available for Villa Göksel are for 6 people. For guests over 6 people, the 4th bedroom opens, with an extra charge of 100 TL per person per day. There are no bathrooms and toilets in the 4 rooms, the guests can use the WC in the living room.
Bedrooms
1. Bedroom: The air-conditioned suite is a family bedroom. The bedroom has 1 double bed, vanity table, wardrobe, bathroom and toilet, balcony. Bedroom is on the 1st floor.
2. Bedroom: The air-conditioned suite is a family bedroom. 1 double bed, vanity table, wardrobe, bathroom and toilet, balcony. Suite room is on the 1st floor.
3. Bedroom: The air-conditioned suite is a young bedroom. Bedroom with 2 single beds, wardrobe, bathroom and toilet, balcony.
Bedrooms have clean bedding and towels.
The lounge is equipped with LED TV, satellite receiver, DVD player, comfortable seating group, table and chairs, iron and ironing board, and sink. There is an exit from the lounge to the pool. The hall is on the ground floor.
Kitchen Dishwasher, refrigerator, built-in oven, washing machine, toaster, toaster, electric water heater kettle, built-in 4-burner cooker, 7-person dinner set, spoon and fork set, pots and pans, cups are available. The kitchen is on the ground floor.
Pool 8 m. X 6 m. Depth 1,60 m. There is a private swimming pool. Garden and pool maintenance and cleaning is done once a day morning or evening.
Garden The private garden has a sun terrace, private swimming pool, sun loungers, parasols, garden dining table and chairs, garden seating and barbecue.
Internet Wi-fi is available in the villa. Due to the infrastructure of the region, cross-sections from internet service providers may be experienced. Using Internet; emails, social media accounts, newspapers and news sites; Watching movies and videos, downloading files is not enough.
Extralar Rental villa Göksel is delivered to our guests in a clean way. Villa cleaning is done once a week. All rooms have air conditioning.
Important Information Pool and garden maintenance is done regularly by the staff once a day. Electricity, water and gas charges are included in the prices. There is no fee. The villa is delivered to you clean and cleaned once a week. Extra new sheets and towels, extra cleaning, rental car, health etc. Insurances are not included in the prices. Damage, loss, broken, spill, etc. Please note that a deposit of 500 Turkish Lira is required upon arrival. In case of no problem, a deposit is refunded at the exit of the villa.
NOTE: The villa pictures in our site are taken with 12-18 mm Wide Angle Lens to fit the image to the screen. Therefore, the objects in the pictures may appear to be larger than the reality.
Note The pool of our villa is 90% protected
Cleaning / Towels / Linen / Maid-service: Bathroom towels and bed linen included. If you are staying for more than one week then the villa will be cleaned and linen changed. If you require extra cleans and linen changes then these can be arranged at a fee.

Damage Deposit: an accidental damage deposit is required when you arrive, which will be returned to you at the end of your stay if everything is in order. If anything is broken or damaged we will deduct the cost of repair/replacement from your returned deposit.

Other information: Please bring your own beach towels if you require them.
Please note: before booking please read the villa description and view photos to see what is included. Extra services and items are not provided.
Check-in time: 4pm.
Check-out time: 10am.
Prices for the year 2020 have been updated. Please inquire for prices, alternative prices apply during the Bayram holiday.
Rating
Villa Göksel
Rated
NAN
/5 based on reviews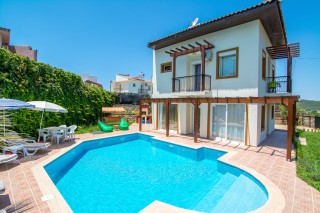 Villa Göksel, dünyaca ünlü Fethiye Ölüdeniz'in Ovacık mevkiinde yer almaktadır. Merkezi konumda bulunan villamız restoranlara ve toplu taşımaya yakın konum